Classified Software Solutions
We have a team of skilled and talented classified portal developers who offer various kinds of classified app development services, classified website development services, and classified portal development services for all types of businesses.
Classified Portal Designing
At Semidot, we house some of the best UI UX designers who are capable of designing innovative and user-friendly classified portals, apps, and websites.
Classified Portal Development
We offer best-in-class classified portal development services and create user-friendly and tech-friendly classified portals for all types of businesses.
Classified Mobile App Development
Our mobile app developers are efficient in offering top-notch classified app development services for businesses that are looking to increase their visibility.
Classified Website Development
We at Semidot Infotech are known to offer the best classified website development services for businesses that want to promote themselves online.
Classified Software Management
Apart from classified portal design and development, we also help businesses to manage their classified app solutions, websites, and classified portals.
Classified Software Testing
We have a skilled team that not only has expertise in classified software development services but also provides classified software testing services to our clients.
To make things easy to use
We created 2 different panels with customer centric features
Profile creation
Ad Management
Handle users
Dashboard
Reports and Analytics
Easy Category Management
Create Deals and Discounts
Content Management
Push Notification
Social Media Sharing
Easy registration
Show similar products
Rating and reviews
Advanced filters
Post an ad
Multiple Product Images
Find by location
Order History
Multi-Language Support
Push Notifications
Custom Classified Portal Development Features
Our powerful classified portals are rich in features that ensure maximum visibility for your business. Some of them are:
Easy To Use
Our classified software solutions are highly easy to use for both businesses and users who are looking for maximum visibility.
Captcha
Our classified app development solutions are quite secure and integrating captcha increases the safety of your classifieds.
Multiple Images
Display your business and related products in front of your customers via multiple images, as users buy what they see.
Easy Registration
Being into classified portal development services, we make sure that both users and businesses can register smoothly.
Filters
Filters let users easily find what they want and being a top classified portal development company we understand that.
Push Notifications
Push notification easily notifies you within the classified portal for every little and important information you want.
Create Categories
With our classified solutions, you can easily create categories and post your ad under them for better reach.
Two-step Verification
To ensure the maximum security of your business information, our team has integrated two-step verification.
Catalog Management
All our classified portal solutions facilitate businesses to easily manage their catalog and display their products.
Display Ad Management
Creating engaging and beautiful display ads increase your chances to attract more and more users' attention.
Custom Design
Our classified website development and app development solutions let businesses to make design changes.
User Management
With our smart classified software solutions, businesses now can easily manage a large number of users at a time.
Location Filter
Now users can easily find suitable ads near them and even businesses can create ads based on the location.
Approve/Disapprove Listings
Advanced settings to approve or disapprove any classified is a great option to have in any classified portal solution.
Profile Management
This feature allows both users and businesses to easily manage their profiles and avoid any fraudulent activity.
Featured Listing
Using this feature businesses can create an ad and highlight it so that more and more people can know about it.
Our Recent Works
Some of the esteemed projects we worked upon, to give you a glimpse of the way we work.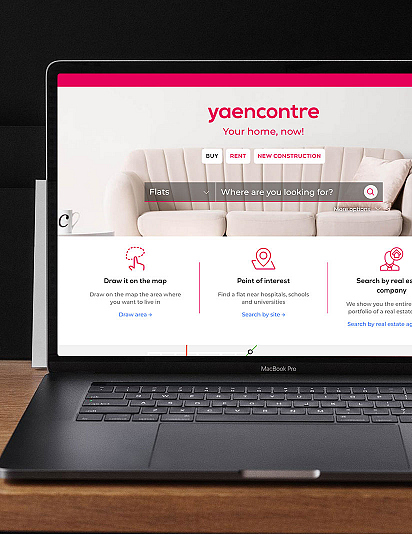 Yaencontre
Searcher of houses and flats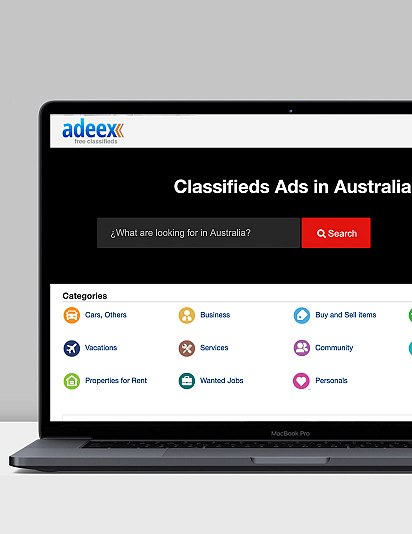 Adeex
Free Classifieds Portal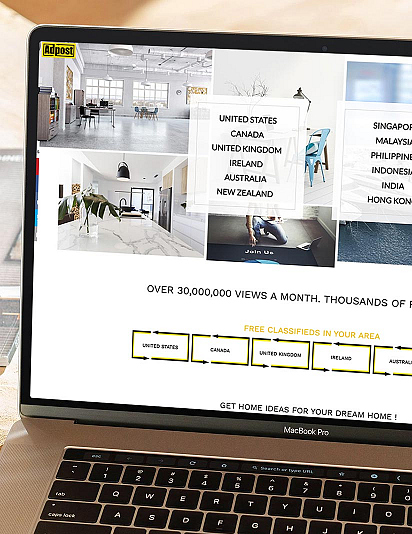 Adpost
Free Classifieds Portal
Let's take this growing relationship to the next level.
View All Work
Why Choose Semidot for Classified Software Development Services
At Semidot, we have a team of skilled professionals having years of experience in custom classified portal development that are scalable and robust.
Experience
We have a team of certified developers having immense experience in both classified portal design and development.
Intuitive Design
We are known to create best-in-class classified portals, apps, and websites with an intuitive design that is loved by all.
Effective Communication
Our classified app developers believe in effectively communicating all important details related to your project timely.
On-Time Delivery
If you do not launch your portal on time, you may lose on to the multiple opportunities and we understand that.
NDA
Do not want to disclose your project details to anyone, do not worry we have a special non-disclosure agreement to sign.
Post Delivery Support
We have a separate team of experts who are always ready to offer three months of post-development support and services.
ENGAGEMENT AND HIRING MODEL
It becomes really simple and easy when you have six different hiring and engagement models to hire the development team for your project.
Onsite
This model lets you call our proficient and skilled classified app development team to your location and work on your project.
Offsite
This model is best if you are not willing to pay for those extra overhead charges while getting your classified portal developed.
Hybrid
Enjoy the benefits of both the above hiring models with this model and get control over your classified mobile app development process.
Fixed Price
This model is best for those who are looking to get their classified app, portal, and website developed on a fixed budget.
Dedicated Hiring
His model works best for people who are running short of time and planning to launch their website or app soon in the market.
Hourly Basis
This model works best for people who just want to pay for the number of hours they work is done and nothing more than that.
Discuss Your Project with Our Specialists
We are interested in a long term partnership. When you hire SemiDot Infotech, you get a reliable partner for all your software development needs.
Let's Talk
FAQs
Most popular questions by our clients, we decided to make a list for easing things at all ends.
For online classified portal development, it is necessary to decide which software you want to have at first. Then, analyze the features and functionality of the most similar app to your project. Select the launch platform between Android or iOS or both. Then, hire an efficient team and delivery time, and launch the app after that.
The cost to develop a classified portal will be around $10,000 to $25,000. This cost can differ depending on the numerous factors such as app platform, app design, app size, and app developers.
Yes, we can. We will provide you with the best-quality classified website like OLX built by our skilled developers with impressive features and smooth functionality.

Of course. We take care of our clients even after delivering the project. We provide them with the services like support and maintenance for a specific period like 3 months.
Classified portal solutions are necessary as it directly reach to the zone of targeted audiences and increase the product sales. It is also helpful to build and establish the brand name. Publishing ads via well-known ads publishing website also provides valued tons online and is beneficial in augmenting brand building.
We are a renowned classified portal development company that has a professional team of developers and designers who take care of client's needs efficiently. We manage and help in streamlining all types of business operation by providing amazing web portal solutions.
Client Testimonial
I was pretty skeptical about outsourcing my project to a different country, but SemiDot proved to be even better than some of the companies I have worked with, within Europe. The prices they quoted were pretty decent, so I took the leap, and they delivered perfectly, and in time, what they promised.

Muhanad
Me and Harry (Business head of SDI) clicked instantly, thanks to our common passion towards Blockchain. They are currently working on a blockchain-based game for our company. Overall, Semidot Infotech is a complete package, low prices combined with top quality.

Carol
A Great design requires a team of enthusiasts, and these guys delivered exactly what I hoped for. Looking forward to continuing my partnership with Semidot Infotech. Give this company a try, as soon as you see their portfolio, you will know exactly what I had been talking about.

Bobby
Outsourcing a multi-million-euro project to a small company in India? You guys must be thinking I am joking. Well, I am not, Semidot Infotech is the complete package you would want for your project, they are truly client-centric, something which is very hard to find in today's world.

Neil Degg
We are doctors, and passionate about what we do, so one fine day, we decided to get an app for pregnancy needs. We came across Semidot through a friend who had previously worked with them, they delivered the app in just 2.5 months, which is something truly incredible.

Jamil & Idries
So, I came up with a one of a kind idea, and when most web development companies told me that's impossible in your budget, these guys proved to be my saviours. They not only made the web app per the requirements, but also scaled it, to be used by millions of users, and did all of it, in my budget.

Siegfried Gretzinger
The primary goal behind my project was to take my business online, and I really didn't expect or anticipate this much response from my customers. I have dealt with many web development companies in the past, and I can easily say that they have the expertise and resources to develop a good application.

Mario Thaler
My idea was brought to life with the help of these guys, it is all thanks to them, that my business could take off so smoothly. SemiDot has proved to be a great business partner, and Kapil (CTO of the company) has proved to be one of the greatest mentors I have ever come across.
Benjamin Buren
Our Featured Blogs
Want to know about the latest technology trends? You can find all of them here.
Interested in working with us?
LET'S TALK AND GET STARTED