Non-fungible token development for your business
The most trending and upbeat non-fungible token is the technically secured and unique cryptographic token. These tokens are uniquely created and non-interchangeable i.e., they cannot be exchanged for any other token. We have expert NFT developers who create cryptographic tokens, which you can use to represent ownership over the real world or digital objects.
Getting deep down to the working of NFT, the NFT world is incipient but strong. NFTs are being used for anything which is unique and needs provable ownership. Being unique and secure, no one can manipulate NFT. Owners can hold the NFT forever to secure an asset in Ethereum wallet. NFT tokens have a unique identifier that makes them non-interchangeable with another token, unlike ETH. Also, the token is reliable because each NFT has an owner and the information is publicly verifiable. The NFT token breaths on Ethereum and can transact on any Ether-based NFT market, providing a wide scope.
Being a top-notch NFT development company, we have expertise in NFT token development services, where you get to earn royalties every time a token is sold. Opt your non-fungible token development with us and sell over any platform worldwide without any intermediate authority. We provide NFT development services for digital content such as art, music and videos, domain names, gaming items, investment, land acquisition, and other physical items that are unique.
Our non-fungible token development services
Being a top NFT token development company, our non-fungible token development services facilitate the digital assets to be tokenized for NFT collection. Majorly, we work on Ethereum NFTs, which are too popular in the market. SemiDot Infotech helps you to launch your NFT for all your business needs.
NFT Minting Platform Development
Give your non-tech users a good start for NFT trading and investment. Build an NFT minting platform with us where there is no need for knowledge of coding and technology. Let your user mint a new token without worrying about the underlying blockchain story.
NFT Smart Contract Development
The core processing NFTs are developed for storing the information. Assuring the immutability and transparency of the information, NFT smart contract developed by us is best for controlling the digital asset. Join the wagon and step forward with the successful development.
Crypto Collectibles
Bring the attestation of ownership for digital products. Sell and earn the royalty of your artwork resale. We understand your requirements, and with the glitch proof, you can own digital assets and assign them to your name. The ownership of the asset is immutable using NFT.
NFT Exchange Development
We provide Blockchain-enabled secured NFT exchange development services for selling, trading, and exchanging NFT tokens. Let creators explore the plethora of revenue streams by minting the creation and selling them. Also, your NFT exchange could be the next great possibility for investors.
NFT Trading Platform
Build an open marketplace with exchanges and order books. Users can sell, buy, or trade crypto assets. Reliable association with SemiDot Infotech can give a good beginning, development, and smooth procurement to the task. We are one of the best in Open trade place development.
Identity Management with NFT
Leverage the uniqueness of NFTs for identity management. Every token has a unique value and is owned by a particular entity. Find the best possible opportunities with NFT using the seamless development skills of our team. NFTs are considered best for micromanaging scattered things.
Asset Lifecycle Management
Build a simple medium to prove the ownership of things. Try asset life-cycle management services from us and enjoy the hassle-free life-cycle. NFTs for buying and selling any physical or digital asset. You can transfer ownership of the token to any other user, and trade your assets in a jiff.
Software License Management
Manage the software license through NFT numbers. NFTs are authenticated by the owner of the software and are transferable too. Similar to other assets, your software could be secure with non-fungible tokens and are ready to be traded in the marketplace. Ensure the safe ground with us.
Real Estate Tokenization
Amaze your audience and build a strong future for the Real estate world. Take real estate space to the next level using NFT. Take the virtual ownership of the land and list it on the market to attract the audience. We have a team of expert NFT developers with accolades for breach-proof development.
Peer to Peer Exchange
NFT platform for establishing the reliable NFT community. You can trade a variety of NFTs with third-party wallet integration. Always select the NFT development company which has a proven record of P2P crypto exchange development with reliable security standards. Build a safe crypto exchange with SemiDot Infotech.
IPO Development
Launch your NFT business with a fundraising NFT platform. You can build an NFT poster with a QR code linked to Etherscan or Blockchain. The most advanced IPO development service ensures your groundbreaking presence in the market and impressive deals. Choose us because we are the best at IPO development.
NFT Maintenance & Support
With a wide range of services, SemiDot provides continuous support and maintenance for client projects. We are best at project procurement and hassle-free upgrades to the latest versions. Alongside, smooth migration is our forte for your first digital attempt.
White-label NFT Marketplace Development
SemiDot Infotech provides effective white-label NFT marketplace development services that work as a profitable business opportunity in the crypto domain. Presently, businesses choose white-label NFT marketplace solutions over anything as it is much more cost-efficient and less time-consuming. These developed white label NFT Platforms assist ventures in embracing the trend of NFTs while getting the advantages of Blockchain technology.
At SemiDot Infotech, we have expert and skilled NFT developers who will provide you with the best white-label NFT solutions. They will help you launch your NFT platform for creating, minting, and trading your digital assets. The advantage of getting white label NFT marketplace development services is that the developed NFT solution will be similar to the popular NFT platforms such as Rarible, OpenSea, Foundation, etc. Being a top-notch white label NFT marketplace development company, SemiDot Infotech provides businesses with personalized solutions according to their needs. We can launch the white label NFT marketplace in approximately 15-20 days on different Blockchain networks with the help of expert developers.
Request A Quote
Features of NFT Marketplaces
Standardization

You can create reusable, inheritable, and common standards for all NFTs. Begin token standardization of collectibles.

Marketplace

The various NFT marketplaces are highly productive for NFT trading & unique ownership.

Ownership

NFT tokens are immutable ownership of antique collectibles that eliminate unauthorized changes.

Bidding

Trade in multiple marketplaces and bid over them to take part in the trade.
Traceability

NFTs are liquid because of their highly traceable features. Get access to the liquidity pool of marketplaces.

New Project

Crypto wallet providers are eyeing every new project arriving in the NFT marketplace. Enjoy smooth trade.

Tracking

You can track the owner of any asset and avoid third-party verification requirements.

Governance Attributes

Users can vote on upgrades of the platform developed by a Governance attribute.
Benefits of NFT Development
NFT marketplace development services are rewarding to both creators and investors. Here are some benefits:
Multi-chain NFT
Marketplace
NFT Staking
NFT Launchpad
NFT Liquidity
Fractional Ownership
Smart Contract
Audited NFT
NFT Lending
Bidding & Auction
IPFS NFT Storage
Lazy Minting
Our Recent Works
Some of the esteemed projects we worked upon, to give you a glimpse of the way we work.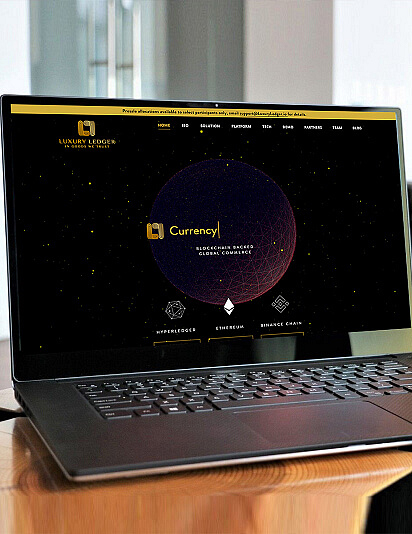 Luxury Ledger
Blockchain meets Luxury Retail Space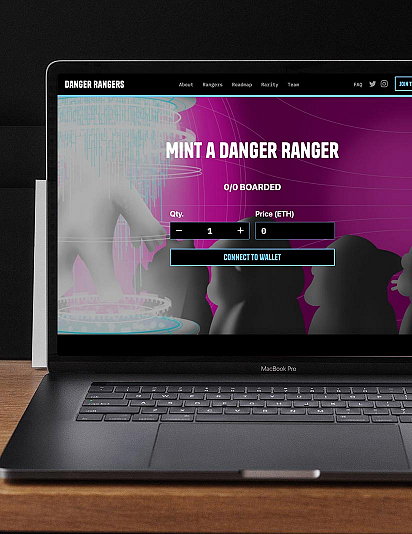 Danger Rangers
The NFT for Endangered Species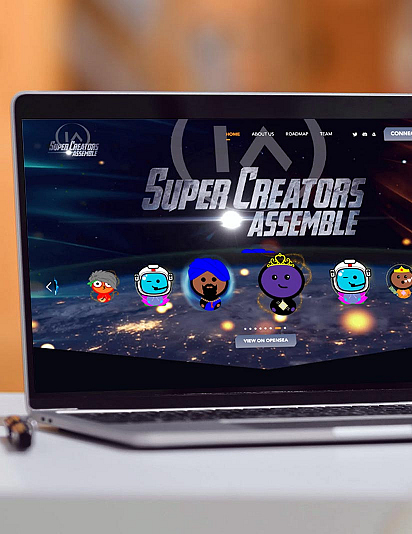 Super Creators
First Conscious NFT of this calibre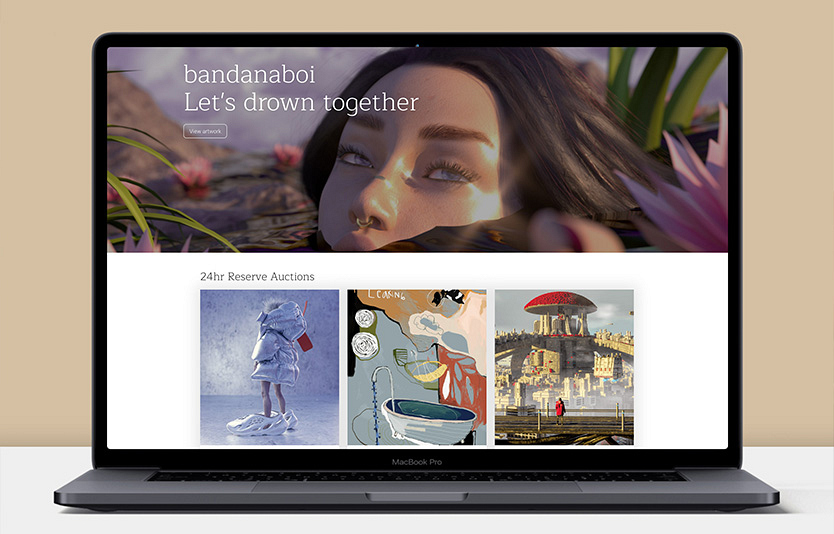 KnownOrigin
Digital Art Marketplace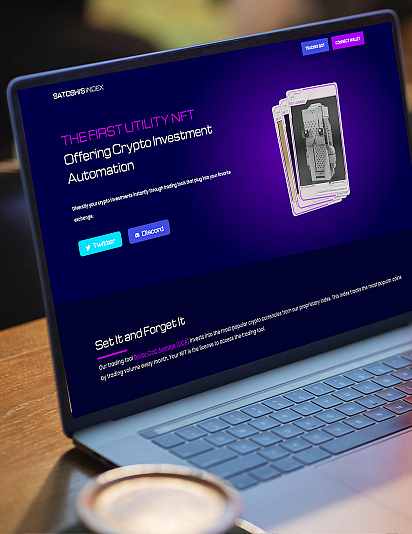 Satoshi's Index
THE FIRST UTILITY NFT
Let's take this growing relationship to the next level.
View All Work
NFT Development on Various Blockchain Networks
SemiDot Infotech is an NFT development company, have a blockchain team with expertise in NFT development over the Ethereum standard for satisfying the requirement. Ethereum is the leading blockchain platform that gives a push to the NFT market with ERC-721 and ERC-1155 standards. The NFT development service by SemiDot Infotech is a powerful tool for the industry-ready effort and lets you put the product on the NFT marketplace as it is delivered. Also, the NFT trade over Ethereum could be P2P where service fees can be eliminated with no need for any platform.
Our experienced team provides NFT token development services overall leading blockchain platforms. We at SemiDot Infotech develop Binance Smart Chain keeping the most upbeat market standards at the highest priority. Binance network is perfectly built for high quality and optimized pricing. The NFT platform development with Binance is extremely interoperable. Binance leverages amazing benefits such as EVM compatibility, proof of Stake authority, and cross-chain transfers. Binance smart chain NFTs are compatible with the upcoming requirements.
Solana blockchain development by SemiDot delivers a rapid transactional experience for different blockchain development. For accelerated and more active participation of validators, Solana NFT development services are the right fit. The platform is growing faster because of less gas fees, a highly composable marketplace, and smooth/high-speed transactions. The NFT development solutions at SemiDot Infotech fulfill the market requirement and build a great scalable asset for the future. Our developers create NFT as a market-ready product that can be listed on the NFT platforms.
Matic network originally known as the Polygon is the open-source blockchain protocol that offers amazing interchain scalability solutions. The blockchain is intentionally developed to bring scalability and adaptability along with security, interoperability, and liquidity. SemiDot team is experienced in working with leading platforms that can function like a protocol and complete multichain network. Polygon is used for infrastructure development and scaling with Ethereum. It lowers the barrier for non-crypto users and facilitates social engagement between users and creators. Build your NFT with SemiDot Infotech and list them directly on the marketplace.
Cardano is a popular decentralized blockchain technology with a higher output than its competitive Blockchains. The evidence-based blockchain supports customers and the requirements. The technology is considered the next-generation blockchain, where smart contracts competitively beat their counterparts in outperforming the advanced features. The experts in SemiDot Infotech have experience in building straightway applications, ready to be launched on marketplaces. Cardano NFT Marketplace development ensures the secured protocol with stringent security measures. The Cardano blockchain sustainability is maintained by the incentive technology where the participant receives the reward.
NFT Development Tech Stack
SemiDot Infotech is a leading NFT marketplace development company. We are highly innovative & work with advanced technologies.
Ethereum
Tezos
Wax
Cortana
Hyperledger
Multichain
IPFS
Filecoin
MongoDB
CouchDB
ERC-721
ERC-1155
FA2
dGoods
TRC-721
BEP-20
Vue.js
Angular
React
Kafka
VanillaJs
Truffle
Solidity
Golang
C++
C
Python
Php
AWS
IBM Bluemix
ETH BAAS
Kaleido Insights
NFT Use Cases
We offer NFT development services in multiple domains. Let's explore our forte:
Crypto Collectibles
Crypto collectibles are unique items that can be sold or bought on the blockchain. The blockchain crypto-collectibles are easy to verify the ownership and record the transaction.
Gaming
NFT marketplace development is leveraging the games with in-game avatars, skins, and other collectibles. Enjoy the rich gaming with proof of authenticity.
Metaverses
Virtual investment and properties have become the popular talk of the industry. Still, in the development stage, the Metaverse is building a stable ground for NFT tokens.
Software License Management
Ensure the attestation of ownership over the software licenses. Mint NFT for your software distribution and represent each license with an NFT for an improved level of ownership.
Asset Lifecycle Management
Trading and transferring the ownership of the token is quick and easy. Convert the asset into an NFT and take hold of asset lifecycle management.
Trading Marketplace
NFT marketplaces are the high-trending places for trading the digital arts, virtual lands, software licenses, and all possible collectibles converted into an NFT.
CryptoPunks
Cryptopunks are a hot commodity and are constantly looking for growth in value over time. You can tokenize your punk on the desired blockchain network.
Photography
Photographs are a unique asset. Ensure the authenticity and royalty with Proof of Ownership of your photograph with the NFT which provides the creator proof of authenticity.
Auction
Set up auctions at the NFT marketplaces and let creators win the price of their effort. The Creator can set the base price above which the highest bid may succeed to purchase.
Art
Like many celebrities today, artists can trade their artwork on the NFT platform without worried about copyright issues and content theft.
Music
Tokenize your music creation or the audio clips and list them on the NFT marketplace. NFT minting platform development has enabled the creators to convert Music to NFTs.
Memes
Earlier memes creation are just for entertainment purpose and was entirely free. With memes, now you can create NFT and certify the authenticity of the artwork.
Videos
Earn the skyrocketing value for the NFT on videos. The Creator economy has given huge rise to more revenue-generating opportunities and plentiful benefits.
Domain
Domain NFT token development is the new entrant in the market that came from NFT website development. The domain contains both investors' and customers' interests, which gave a huge rise to domain NFT.
Real Estate
The audience can bid on the property through marketplaces. List the virtual lands on the marketplaces through tokenization and enjoy the trade without hassle.
Discuss Your Project with Our Specialists
We are interested in a long-term partnership. When you hire SemiDot Infotech, you get a reliable partner for your software development needs.
Let's Talk
What makes SemiDot Infotech the right choice for NFT development services?
SemiDot Infotech is a top NFT development company that ensures the customized token offers an innovative platform to meet the specific demand of your business. We deliver crypto-based secure business solutions that can help you build independent non-fungible tokens within a short time duration.
Reliable Platform
We provide reliable NFT platform development solutions for secure trading and exchange. Enjoy the innovative way of ownership handling.
24/7 Support
Our NFT token developers are there to support you 24*7 after providing NFT development solutions. Our prowess lies in our confidence in building seamless solutions.
Security
You get extremely secure and reliable tokenization of collectibles. The information is secure and cannot be hacked.
Customization
SemiDot Infotech offers custom non-fungible token development service for a specific request, where your business gets enough air to breathe.
Integration
With custom NFT marketplace solutions, you can integrate third-party wallets. Selling, trading, and exchanging are easy and fun with reliable NFT.
Transparency
With NFT, you get ownership of the product that is publicly verifiable. As an event manager, you can create or maintain scarcity.
FAQs
Here is a list of some FAQs in reference to your queries about our NFT marketplace development services.
NFTs i.e. Non-Fungible Tokens are crypto-enabled tokens that offer a unique identity for provable ownership over any physical or digital asset. NFTs include all digital artworks comprising music, video, songs, paintings, and social media tweets.

NFT token offers ownership of the item similar to cryptographed coins. It ensures the attested ownership over the digital asset. The difference is that NFTs are non-interchangeable and cannot be broken into parts.

Creating or minting an NFT on any platform can cost between $1 to $150. However, it is highly scalable in features and cost. Always be specific to your requirements to get the best estimate of your project cost.

Yes, you can encash Ethereum by selling it.

Fungible tokens of the ERC-20 type are similar to currency notes. These are not unique and are interchangeable. Instead, NFTs of the ERC-721 type secure a unique asset and are not interchangeable. Unlike Crypto, non-fungible tokens don't possess any financial value. The NFTs are minted for the items that have certain financial value, for example, property, art, or any asset.

Yes, you can create your NFT by choosing the suitable NFT platform and connecting the payment wallet. SemiDot Infotech can help you create your own NFT that you can sell on multiple platforms.
You need to hire NFT developers for your different projects. An NFT developer possesses a deep knowledge of NFT development and different services such as NFT marketplace development, software license management, and other NFT apps. You can leverage their expertise for different business requirements.

NFT marketplace development is not a short-term task. There is a need for advanced functionality to accomplish NFT marketplace development project. To develop a NFT marketplace, deadlines are often elongated owing to iterations. However, SemiDot Infotech ensures there is a no-false promise. Also, we adhere strictly to deadlines.

NFTs creators can gain passive income by setting the terms for each sell of NFT. In other terms, NFT creators receive royalty wherever NFT changes hands. To know more, you can consult with SemiDot's tech-consultant team and get required guidance.

Yes, SemiDot Infotech ensures a profitable business opportunity with reliable and engaging white-label NFT solutions. White-Label NFT marketplace allows investors to build revenue without expenditure.

With the rapidly growing craze of NFT and Blockchain platforms, NFT development companies offer a wide range of white label NFT platforms. They are- NFT auction, NFT lending platforms, NFT listing, and NFT launchpad.

Client Testimonial
I was pretty skeptical about outsourcing my project to a different country, but SemiDot proved to be even better than some of the companies I have worked with, within Europe. The prices they quoted were pretty decent, so I took the leap, and they delivered perfectly, and in time, what they promised.

Muhanad
Me and Harry (Business head of SDI) clicked instantly, thanks to our common passion towards Blockchain. They are currently working on a blockchain-based game for our company. Overall, Semidot Infotech is a complete package, low prices combined with top quality.

Carol
A Great design requires a team of enthusiasts, and these guys delivered exactly what I hoped for. Looking forward to continuing my partnership with Semidot Infotech. Give this company a try, as soon as you see their portfolio, you will know exactly what I had been talking about.

Bobby
Outsourcing a multi-million-euro project to a small company in India? You guys must be thinking I am joking. Well, I am not, Semidot Infotech is the complete package you would want for your project, they are truly client-centric, something which is very hard to find in today's world.

Neil Degg
We are doctors, and passionate about what we do, so one fine day, we decided to get an app for pregnancy needs. We came across Semidot through a friend who had previously worked with them, they delivered the app in just 2.5 months, which is something truly incredible.

Jamil & Idries
So, I came up with a one of a kind idea, and when most web development companies told me that's impossible in your budget, these guys proved to be my saviours. They not only made the web app per the requirements, but also scaled it, to be used by millions of users, and did all of it, in my budget.

Siegfried Gretzinger
The primary goal behind my project was to take my business online, and I really didn't expect or anticipate this much response from my customers. I have dealt with many web development companies in the past, and I can easily say that they have the expertise and resources to develop a good application.

Mario Thaler
My idea was brought to life with the help of these guys, it is all thanks to them, that my business could take off so smoothly. SemiDot has proved to be a great business partner, and Kapil (CTO of the company) has proved to be one of the greatest mentors I have ever come across.
Benjamin Buren
Our Featured Blogs
Want to know about the latest technology trends? You can find all of them here.
Interested in working with us?
LET'S TALK AND GET STARTED