Custom web Development services
The spectrum of web development solutions we offer has been increasing ever since we made our first website as a company. We offer an array of custom website development services, our expertise extends to creating websites and web apps for market leaders of some of the top industries. There were different reasons for each of our clients to get a custom website developed, but the most common one was extending their reach to the world, through the internet. Back in 2011, when our company was found, things were different, and what most people wanted was just a complicated online portfolio of their business.
Things have changed drastically, and even imagining a successful business not having a website, isn't even possible anymore. We as a web development company has always stood ahead in the web development scene, and continuously gave opportunities, and encouraged our web developers, to improve upon their knowledge and skills. With the evolution of web development technologies, we can now create faster websites and web apps, with features that weren't imaginable before. We will create and merge the front and back end of your website in perfect sync, to create a masterpiece of a website, customized especially per your business requirements.
Web development solutions
The different kinds of web solutions we provide are possible through our expertise in every web development technology.
Our Recent Works
Some of the esteemed projects we worked upon, to give you a glimpse of the way we work.
The Training Hub
Carefully Curated Training Sessions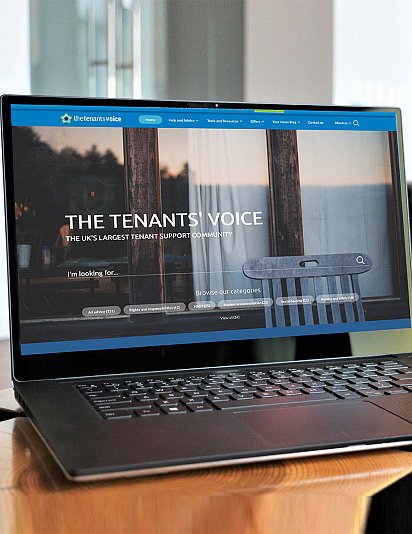 The Tenants Voice
UK's Largest Tenant Support Community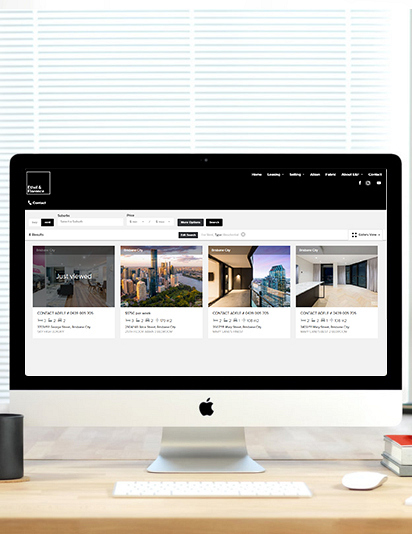 Ethel & Florence
Luxury property catalog
Total Exchange Market
Largest Crypto Marketplace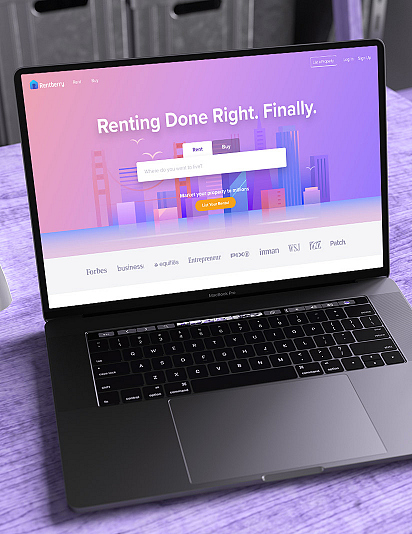 Rentberry
Property catalog
Let's take this growing relationship to the next level.
View All Work
The reason we call web app development our core expertise
We have mastered different web app development technologies to deliver great results.
PHP stands for Hypertext Preprocessor, it is used as the server-side scripting language for about 79% websites of the world. PHP is one of the best server-side scripting languages for all business niches that serve or expect a large audience. Depending on your scaling requirements, PHP will be a great choice if your website would be used by many users at the same time.
Laravel

CodeIgniter

CakePHP

Symfony
Python is one of the most popular programming languages in the entire world. Python deserves the stature for its intricate and concise nature and of course, it's usability in machine learning and data science. Our Python developers have a median of 6 years of experience of working in the programming language, they can create the website of your dreams in the least possible time.
Django

TurboGears

Web2py

CherryPy
Ruby on Rails is the framework based on the iconic Ruby programming language, and, it is mostly used for building high-performance web applications. While RoR services are mostly preferred for web applications of a very large scale, we know how to make it worth and work, for small businesses too, you can just send in your requirements for a free evaluation and consultation.
Content management systems are used to ease website management by building software through which developers or admins can change page content and modify the website. WordPress is one of the world's most iconic free and open-source CMS, it is frequently used by most bloggers and many business owners. Our highly skilled team of CMS developers ensures you get an easily manageable custom website in the minimum time possible.
WordPress

Magento

Drupal

Joomla

Custom Plugin development

PHP
Discuss Your Project with Our Specialists
We are interested in a long term partnership. When you hire SemiDot Infotech, you get a reliable partner for all your software development needs.
Let's Talk
Industries We Serve
Our web app and website development expertise extend to most popular industries, you can find some of them below.
What makes us different from the competition
The reasons we were chosen as a top web development firm, and are still a top choice by our clients, is simply because we put their requirements first.
Exclusive website prototypes
We follow a very transparent approach, if you require an exclusive prototype at a particular stage, we can make special amendments for you. We ensure the client is satisfied with our web development services, so building a fully functional prototype tops our priority list.
NDA as per your requirements
If you are looking forward to an NDA from our part, you would be glad to know we fully support non-disclosure agreements and so does our developers. We understand how and why things need to remain discrete, and we would be happy to be work anonymously if it suits your business model.
Least turnaround time
Our developers are well versed in developing all kinds of web applications, they will ensure the least time to develop your website. Along with expertise, our developers own experience of 100+ projects, and we can do your custom website development much faster than our competitors.
Exclusive native mobile websites
Our experts have special experience in creating native mobile websites if your business requires one, especially if you don't want to go the responsive website way. We can create and implement everything that fits your business needs and mold it into a one of a kind mobile-exclusive website.
Post-delivery support
All websites developed by us carries an all-inclusive post-delivery maintenance package of over 3 months for your peace of mind with every web app that we develop. If you would like a package specially designed, our web development company would be happy to customize it according to your business needs.
Choice of technologies
If you have a particular choice of development language or framework, we will implement your website with the technology of your choice. We have developers for every programming language used for web development, you can consult with us, on which development technology would be best suited.
FAQs
Most popular questions by our clients, we decided to make a list for easing things at all ends.
An eye towards and the details and our intricate designing make us one of the top web application development companies in the industry. The reason we could do all of this, is our team, without our team of web developers, creating a perfect website or a web app would have been impossible.
We have expertise in developing both web apps and websites. We have worked for almost every business niche, through our years of experience, we can create websites that suit all of your business needs and requirements. In simple words, we make all 5 types of websites/ web apps, namely:
• PWA
• Native mobile website
• Responsive websites
• Website with custom CMS
• Websites with ready to use CMS
Progress web apps, to be called so, must fulfill different requirements set by Google. PWAs are installable and mostly used for websites which provide one or more online service. Websites are opened through URLs and can't be installed as an app and are suited for business looking to be represented on the web, or businesses whose primary purpose is displaying information on the web. Even though generic websites are still used by those providing online services, we expect that soon almost every industry would be switching to web apps for easing out the processes on the users' end.
Mobiles can be called as the new world order for using the internet, so sustaining on the portable platform is certainly important for every business. Mobile web solutions range from native mobile websites, responsive websites, PWAs, to actual mobile applications. What would be the best for your business is hard to say without viewing the requirement specification, or at least getting an idea about what are your aims within the industry, so you can chat with us if you are looking for information on which development path to choose when entering the mobile web market.

The cost is usually higher for the web app, and you would essentially need a website to go along to represent your online portfolio. Web application development is typical, mostly because the user interface would be very different from a website, and only an experienced web app developer would be able to create one for you.

Complicated websites, on the other hand, are actually much pricier than web apps, and mostly, a web app won't be feasible to be implemented for those kinds of websites. Overall, it is hard to say, as it depends on the business and your user base, it would be best to send in your requirements, and we will let you the cost for what's feasible for your business.
We offer a completely free of cost after delivery support, for all the bugs and errors that may occur within your website. If you face any sort of problem during the first 3 months of delivery, it is our responsibility to get it resolved on top priority. The support can also be extended if you like, we are one of the only in the industry, who offer a package for website and web app maintenance support, for an indefinite period.

The uses of a website and web app aren't poles apart, it is a simple question of what's best, in which case. In case you are providing online services, a facility for a better scroll and use of your services, which is also primarily why the user is visiting, would be a great idea, and that's exactly of web app services are meant for. Websites, on the other hand, are more like static informative web portfolios, and the best they can provide as service is content. The fact that both are quite similar, both can do each other's job, is certainly clear, it's all about what would be the best fit for a particular job.

If your idea requires a web app or a website to be built, we will walk you through the process. We have implemented many exciting projects for our clients, so you can send in your requirements for a free consultation. Also, with our expertise extending to many emerging technologies, we have an array of special websites and web app development services, especially for the clients who want to experiment with the latest web development trends.

Client Testimonial
I was pretty skeptical about outsourcing my project to a different country, but SemiDot proved to be even better than some of the companies I have worked with, within Europe. The prices they quoted were pretty decent, so I took the leap, and they delivered perfectly, and in time, what they promised.

Muhanad
Me and Harry (Business head of SDI) clicked instantly, thanks to our common passion towards Blockchain. They are currently working on a blockchain-based game for our company. Overall, Semidot Infotech is a complete package, low prices combined with top quality.

Carol
A Great design requires a team of enthusiasts, and these guys delivered exactly what I hoped for. Looking forward to continuing my partnership with Semidot Infotech. Give this company a try, as soon as you see their portfolio, you will know exactly what I had been talking about.

Bobby
Outsourcing a multi-million-euro project to a small company in India? You guys must be thinking I am joking. Well, I am not, Semidot Infotech is the complete package you would want for your project, they are truly client-centric, something which is very hard to find in today's world.

Neil Degg
We are doctors, and passionate about what we do, so one fine day, we decided to get an app for pregnancy needs. We came across Semidot through a friend who had previously worked with them, they delivered the app in just 2.5 months, which is something truly incredible.

Jamil & Idries
So, I came up with a one of a kind idea, and when most web development companies told me that's impossible in your budget, these guys proved to be my saviours. They not only made the web app per the requirements, but also scaled it, to be used by millions of users, and did all of it, in my budget.

Siegfried Gretzinger
The primary goal behind my project was to take my business online, and I really didn't expect or anticipate this much response from my customers. I have dealt with many web development companies in the past, and I can easily say that they have the expertise and resources to develop a good application.

Mario Thaler
My idea was brought to life with the help of these guys, it is all thanks to them, that my business could take off so smoothly. SemiDot has proved to be a great business partner, and Kapil (CTO of the company) has proved to be one of the greatest mentors I have ever come across.
Benjamin Buren
Our Featured Blogs
Want to know about the latest technology trends? You can find all of them here.
Interested in working with us?
LET'S TALK AND GET STARTED