On-demand apps that take you towards success

Our Revolutionary On-Demand App Development Services

There is a huge market for on-demand apps these days. They make all the necessary services available for the users on their smart phones. SemiDot is one of the top-notch on-demand app development companies, which offer a multitude of scalable and impressive services to its clients. We understand the need of your users, who are expecting fast and instant solutions, for their growing needs, and our service model will definitely help you in developing smart on-demand application solutions.

At SemiDot, we have a team of proficient and highly skilled on-demand app developers, who have been working in this industry for more than a decade. They have created several apps for a multitude of businesses, irrespective of their size and scale of operations. You can hire on-demand developers to build a custom on-demand app, which is tailored according to your business requirements. Our experts are well acquainted with all the latest technologies and strive to create innovative and high-quality on-demand solutions, which are loved by both, our clients and their users.
READY MADE SOLUTIONS
We have the widest range of ready made solutions, customizable per your business requirements.
A model that is tailored for your needs
Our On-demand App Development Model
On-Demand App for Consumers
Our on-demand app developers have expertise in creating user-friendly apps for both B2B and B2C.
Custom Front-End
Our on-demand app development experts are experienced in creating interactive and customized front-end
Back-end Engineering
Our backend development team is known to develop robust and scalable solution per your business needs
Implementation & launch
Our experts, before launching the app, ensure that every app developed is in accordance with the security compliance
Solutions that are loved by all
Unmatched on-demand experiences for both users and businesses
Easy Registration
On-demand application solutions developed by our team are very easy to use and understand. They offer a personalized experience to the users, with very simple app flow. Our on-demand app developers create easy navigation, so that the users can avail of the services in just a few clicks on the mobile screen.
Sign up
User authentication
Personal details
Account verification
Preferences and Filtering
Our on-demand app development services are highly focused on ease and comfort to the users. We ensure that the users are completely satisfied while availing of the services and find the perfect match for their booking. There are a number of filters like location, scheduled delivery, time, and many more, which will help use the app conveniently.
Schedule Delivery
Location
Time to reach
Distance to reach
Notifications
This is an important feature that every on-demand app should have, and our developers have the right expertise to implement it to the app. This way, users will be pre-notified for all upcoming offers and discounts, payment or booking confirmation, the arrival of the new product, etc. in the app itself, via push notifications.
Order Confirmation
Order Cancellation
Order Arrival
New Offers
Location Tracking
The feature of location tracking makes things a lot easy for users. On-demand apps, offering services like cab facility, delivery services, really rely on this feature, as it facilitates faster delivery. Users are also happy and trust the company, as they can track their orders or cab on a real-time basis.
Automatically Detect Location
Enter Manual Location
Real-time order tracking
Reviews and Feedbacks
Reviews and ratings are really helpful for users, in choosing the products or services, they want to have. This gives them an idea about how the product is. Also, it is a great option for them to share their feedback, be it positive or negative, about the product used or any service, which they have availed.
Rate the order
Share feedback
Get high rated products
Offers and Discounts
Users get attracted to the store where there is a great deal, or any discount is available. Our on-demand app solutions have quite a simple interface so that these codes could be easily applied by the user, and they can enjoy the services from your mobile app. By seeing great deals users tend to visit your app again and again.
Best Deals
Personalized Promo codes
Instant Discounts
Latest Offers
Easy Registration
With users, we also provide easy on-boarding for the business owners. We ensure better interaction and effective communication between users and businesses. We are known to develop the on-demand software solutions that are fast, reliable, secure, and very much easy to manage for smooth operations.
Sign up
User Authentication
Service details
Account verification
Preferences and Filtering
We have a dedicated team of experts who are well acquainted with the latest technologies. They strive to develop highly advanced on-demand apps that can work on their own, and allocate the right resource, automatically. For instance, if you want to hire a cab, it will automatically allocate the closest available driver to the user.
Schedule Services
Accept Requests
Reject Requests
Allocation
Notifications
Push notifications are a really important feature for an on-demand app. We make sure that our on-demand solutions are highly advanced and automated, to reduce work pressure and manual labor. Business owners are notified in the app via push notifications about any new booking, the payment received, booking canceled, etc.
New Order Requests
Cancelled Orders
Payment Received
Order Completed
Location Tracking
This feature has made things a lot simpler for the companies offering delivery-based services. Having a location tracking feature and an app enables the service provider to reach the exact location of their user. Integrating the API of Google maps, they can deliver the products a lot faster, without struggling much in finding a location.
Google Maps Integration
Apple Maps Integration
Live location tracking
Reviews and Feedbacks
Reviews and ratings help businesses to improve their services and know about the taste of their users. It is a great way to collect and store all the data, related to users. We have experience in creating some great on-demand apps, which have helped businesses to improve the quality of their products and services, by the rating and reviews given by customers.
Get Feedbacks
Get Ratings
Get Reviews
Offers and Discounts
Customers are inclined towards great deals and discounts. They love to buy products at a lesser price. Discounts, promo codes, flash sale, referral codes, etc. draw their attention towards the app. This helps in boosting your sales and generates higher revenue. This also helps in making your business famous among a large number of users.
Curate deals
Create new offers
Personalize Promo Codes
Create Instant Discounts
Our Recent Works
Some of the esteemed projects we worked upon, to give you a glimpse of the way we work.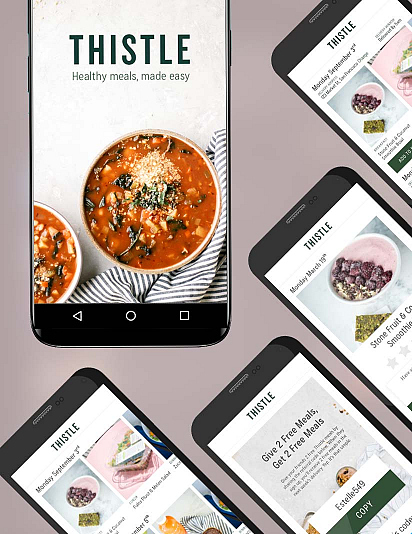 Thistle
Organic Food delivery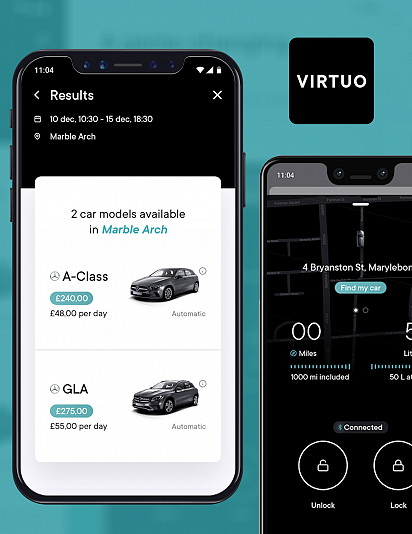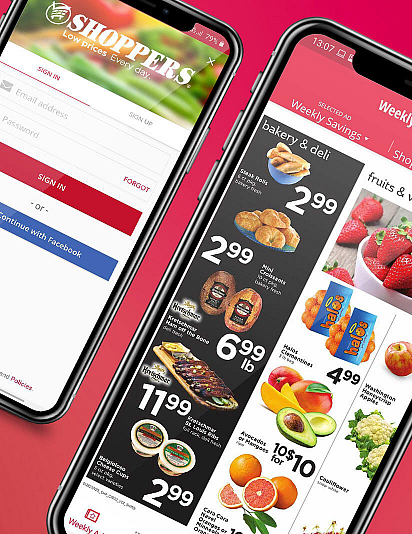 Shoppers
Full Service Supermarket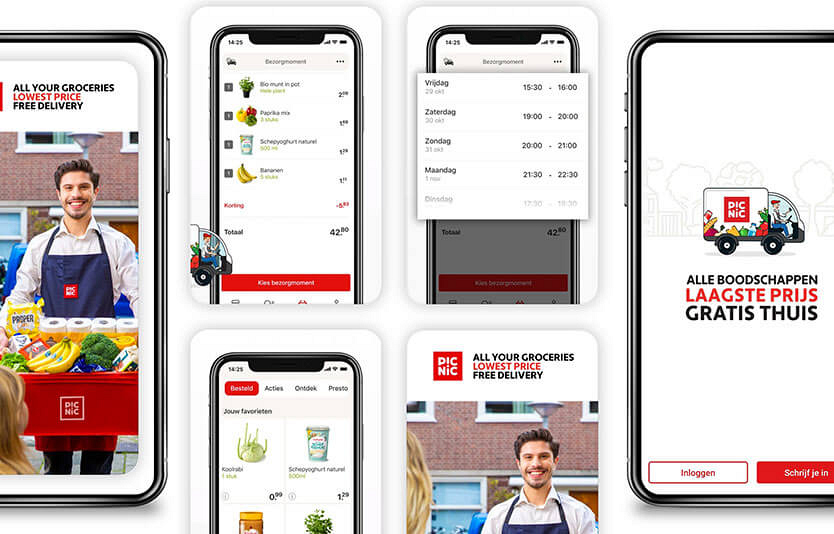 Picnic
The Online Supermarket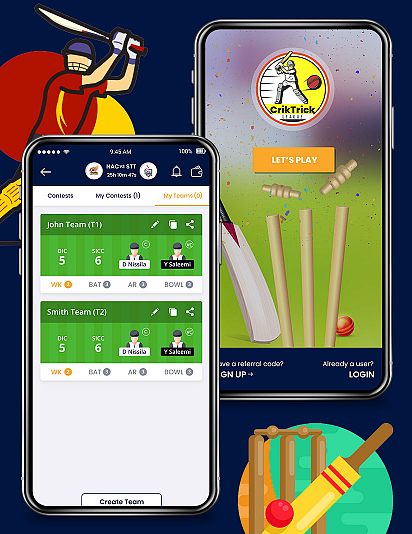 CrickTrick
Fantasy Cricket App
Let's take this growing relationship to the next level.
View All Work
Solutions that make your task easier
Benefits of Using Our On-Demand Application Solutions
One-touch
Integration
Our on-demand apps are highly advanced and hassle-free. You can easily register for the services in a few clicks. For more convenience, you can log in using your social media profiles, as the solution developed by us can be easily integrated with your social media accounts. This is a great way to increase the user-engagement rate and build trust between a user and the service provider.
Easy to Use On-Demand Solutions
Our expert on-demand app developers endeavor to offer an easy to use platform, for both users and businesses. Apps developed by our experts are easy to navigate through and users can easily browse through the categories and place orders. If we talk about the advantages for businesses, they can easily see the order details, payment details, and can schedule their delivery very easily.
Get On-Demand Services at your Finger Tips
We help bring on-demand services at your fingertips. We are a renowned on-demand app development company known to deliver unique and innovative mobile app solutions. We create remarkably interactive and engaging platforms so that users can easily avail of the services at their door-step. From food delivery to taxi services, users can now get anything in just a few clicks.
Get Regular
Updates
Our on-demand solutions are built using the latest technologies and have all the necessary features integrated. These solutions offer a great advantage as you can easily track the order using real-time tracking or get the latest deals and discount via push notifications. Businesses can get the details of the number of orders placed and canceled, they can reach their customer's exact location using location-tracking.
We bridge the gap between the businesses and their users
We have years of experience and expertise in developing fast, reliable and efficient on-demand app solutions, that help brings businesses closer to their users. With our interactive and easy to use interface, users can now easily avail of the services of their choice with just a few simple clicks. Our on-demand developers strive to deliver these innovative and engaging mobile apps in the least possible time, without compromising with the quality. We make solutions that can help grow your business and generate high revenue.
Let's Talk
FAQs
Most popular questions by our clients, we decided to make a list for easing things at all ends.
It depends upon your app idea, whether it is a taxi booking app or food delivery app, or anything else. Any on-demand app can make money by advertising other businesses on their app or taking charges from customers as well as from the organization that wants their services to include in the app.
Businesses are adopting on demand mobile app development solutions to get high revenue by fulfilling the market demand. These apps also provide huge chances to get at the center of brand tone.
Both on demand app development cost and time are dependent upon the factors that include app development, platform, features, functionalities, location, and so on. The cost to develop an on demand app will be around $10,000 to $50,000 but it can also vary based on these factors mentioned above.
Yes, we provide post-development services like technical support and maintenance to on-demand apps for a limited time to ensure that apps are working smoothly and are error-free.
Data confidentiality is our main concern. Being a top on demand app Development Company, we sign a non-disclosure agreement followed by the industry standards and keeping all the client and project information protected.
Yes, we do. Although, our on demand app developers provide full-fledged app services but to give the client guarantee, we also provide demo to them. Clients can also submit their queries by filling the query form.

Interested in working with us?
LET'S TALK AND GET STARTED