Food Delivery App

Development Company

We provide both readymade and custom on-demand Food delivery solutions, for clients who are looking to grow and scale their businesses to new heights.

Discuss your Project
Food delivery Solutions
We have expertise in creating custom Food delivery mobile app development solutions that are tailored keeping in mind the needs of both users and businesses. We at SemiDot believe in making apps that every users loves to order with.
Kitchen management
Management panel for the restaurateurs, so they can manage the food to be picked up as soon as it is cooked, to ensure the earliest delivery.
Order pick up
If users are looking to pick up the order themselves, the app would facilitate this functionality, and the restaurant can manage accordingly.
Superior match algorithm
Routes and drivers decided while keeping in mind the top priorities when it comes to food, it should reach fast so as it remains hot and fresh.
Discounts, free dishes, and more
The restraint would be able to put up discounts of their choice, or free dishes, for promotion, by contacting the admin panel directly.
Referral system
An option to give away referral bonus by sharing the app to friends, for both users and restaurants, to ensure your app reaches maximum people.
24-hour support
A state of the art feedback system would let us know immediately if an app crashes, we will have a team ready at all time, to rectify these cases.
To deliver optimum experience for all users
We create 4 different panels with user specific features
Driver Management
Restaurant management
Restaurant verification
Driver verification
Discount calculation
Live location access
Wallet & payment gateway integration
Support management
Schedule food order
Menu management
Menu upload
Item availability management
Offer upload
Free dishes give away
Dish picture upload
Prepared button
Hassle-free order handling
Driver live location
Chat option
Complete support
Easy profile creation
Profile management
Connectivity with restaurant
Review facility
Map integration
Payment information
In-app Calling
Availability setting
Food picked up
I am outside button
Easy registration
Choice from various restaurants
Live tracking from restaurant
Live driver tracking on map
Reviews and ratings
Instructions for preparation
Various Payment options
Apply promo section
Multiple filters
Multiple sorting options
Features you would get
All our ReadyMade apps comes loaded with various features, they will ensure maximum user retention and manageability.
Multi-Language support
The multi-language support in the Swiggy clone app we make for you has over 60 languages to choose from.
Multi-time zone support
The app is downloadable and works for someone who came from another time zone, making the reach much wider.
GPS integration
All our on-demand apps are equipped with location-based features to give users live location.
Simple interface
Allow users to 3 touch order, their favorites, the app we create for you will be completely user-focused.
Document verification
Both restaurant and drivers go through a document check, to maintain order and transparency at all ends.
Dish availability management
Restaurants can edit, and the users can see it, every dish that's currently available to be delivered or picked.
Bug reporting
Our shake to give feedback about any app error or crash is one of a kind, it will be solved on a priority basis.
Notifications
Notification is a must for food delivery apps, as hot food delivered is the essential demand for these apps.
In-app calling
Phone number masking is a necessity in many countries, we ensure it's achieved perfectly through in-app calls.
Analytics
Food delivery apps generate a lot of metrics and data, and we would be the ones to send them to you daily.
Easy CMS
Manage all three panels with ease, the restaurants, the users, and the drivers, through our simple to use CMS.
Payment Integration
Payments are essential for any Zomato clone app, to ensure a smooth flow of services, we integrate custom wallets.
Optimization
An optimized app would be created for desktop, mobiles, and tablets, along with all other platforms.
Rating Track Algorithm
Our algorithm takes notes of everything, to give the restaurant an overall rating, it includes taste, portion, and more.
No internet booking
There's a special call to order option, just call the app support and they would place the user's order in no time.
Advance ordering
A user can create advance or bulk orders much before they want, to ensure timely and smooth food delivery.
Our Recent Works
Some of the esteemed projects we worked upon, to give you a glimpse of the way we work.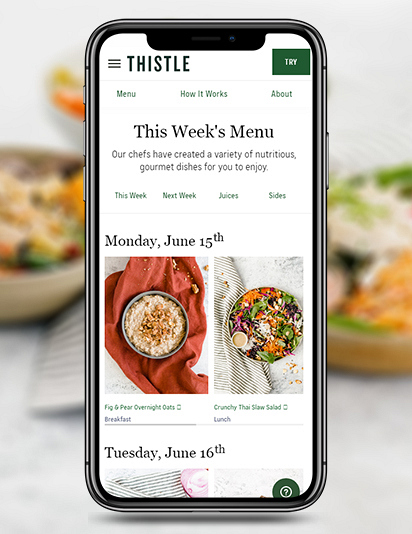 Thistle
Organic Food delivery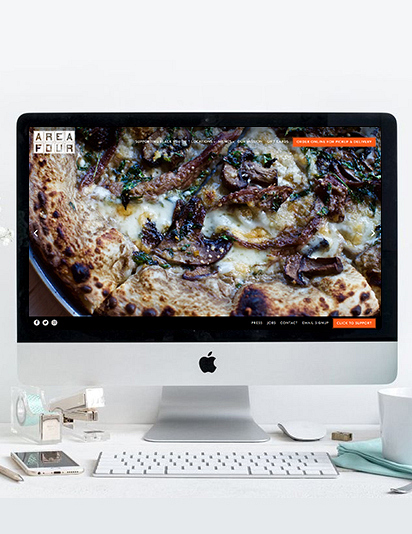 Area Four
Online Pizza delivery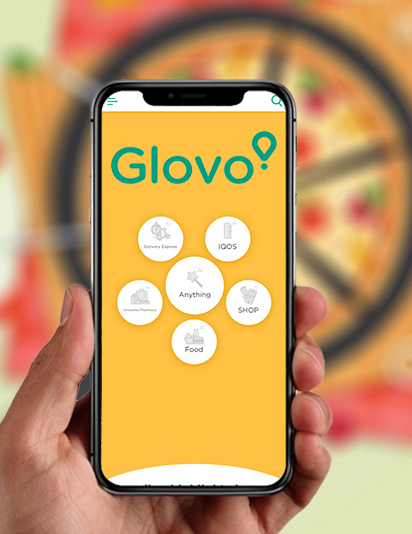 Glovo
Food & Grocery delivery app
Let's take this growing relationship to the next level.
View All Work
Why Choose SemiDot for Food Delivery App Development Services
With the help of our developers, we can build a DoorDash clone app for less than a fifth of what it would usually costs, thanks to the demographics of our India office.
Innovative Designs
Our front end designers have expertise in creating immersive, attractive, and engaging applications, just the way you want.
Effective Communication
Our project managers are the front on communication about your project, you can discuss everything and anything with them.
On-Time Delivery
Your app would be delivered on time, if you want a white label, we have it ready, customization can be done too.
Creativity
Swiggy like app development is but a reference, your app will be made from scratch, just the way you imagined it to be.
Flexible Hiring Models
There are 6 different hiring models on offer when your food app is developed by us, choose the one convenient to you.
NDA
A non-disclosure agreement is completely up to you, if you require it, we have absolutely no problems in signing a one.
Engagement and Hiring Model
We offer various engagement and hiring models, to keep the prices and the development time lowest while fulfilling all your requirements.
Onsite
The onsite model is very famous for the peace of mind of the client, you can have it all, the way you want, while in the comfort of your office.
Offsite
The thing about outsourcing your project to India is, you get to choose the best quality, and lowest prices, our offsite model is all about that.
Hybrid
Competitive pricing while you get the same peace of mind as with the on-site model, is what the Hybrid model has on offer for our clients.
Fixed Price
There are more than designing and development aspects to an app, if you choose this, we will take care of it, we do it as a fixed cost package.
Dedicated Hiring
You can hire whoever you want in your team, it is best suited to clients looking forward to outsourcing project which are managed by their team.
Hourly Basis
You can hire your choice of developers and designers on a per hour basis, we give you an average hourly cost for your choice of team members.
Discuss Your Project with Our Specialists
We are interested in a long term partnership. When you hire SemiDot Infotech, you get a reliable partner for all your software development needs.
Let's Talk
Client Testimonial
I was pretty skeptical about outsourcing my project to a different country, but SemiDot proved to be even better than some of the companies I have worked with, within Europe. The prices they quoted were pretty decent, so I took the leap, and they delivered perfectly, and in time, what they promised.

Muhanad
Me and Harry (Business head of SDI) clicked instantly, thanks to our common passion towards Blockchain. They are currently working on a blockchain-based game for our company. Overall, Semidot Infotech is a complete package, low prices combined with top quality.

Carol
A Great design requires a team of enthusiasts, and these guys delivered exactly what I hoped for. Looking forward to continuing my partnership with Semidot Infotech. Give this company a try, as soon as you see their portfolio, you will know exactly what I had been talking about.

Bobby
Outsourcing a multi-million-euro project to a small company in India? You guys must be thinking I am joking. Well, I am not, Semidot Infotech is the complete package you would want for your project, they are truly client-centric, something which is very hard to find in today's world.

Neil Degg
We are doctors, and passionate about what we do, so one fine day, we decided to get an app for pregnancy needs. We came across Semidot through a friend who had previously worked with them, they delivered the app in just 2.5 months, which is something truly incredible.

Jamil & Idries
So, I came up with a one of a kind idea, and when most web development companies told me that's impossible in your budget, these guys proved to be my saviours. They not only made the web app per the requirements, but also scaled it, to be used by millions of users, and did all of it, in my budget.

Siegfried Gretzinger
The primary goal behind my project was to take my business online, and I really didn't expect or anticipate this much response from my customers. I have dealt with many web development companies in the past, and I can easily say that they have the expertise and resources to develop a good application.

Mario Thaler
My idea was brought to life with the help of these guys, it is all thanks to them, that my business could take off so smoothly. SemiDot has proved to be a great business partner, and Kapil (CTO of the company) has proved to be one of the greatest mentors I have ever come across.
Benjamin Buren
Our Featured Blogs
Want to know about the latest technology trends? You can find all of them here.
Interested in working with us?
LET'S TALK AND GET STARTED