Reasons to consider

Machine Learning Development for your business

AI is a quest we long to reach the epitome of, and ML is a major part of it. In simple words, ML is all about analyzing and implementing patterns learned from machines of daily use, to automate machines of daily chores and more.

SemiDot is one of the top machine learning companies and has worked in this technology since it was in its first phase. We have a team of ML developers having expertise in using this technology in a myriad of businesses. With hands-on experience in ML, our AI developers help businesses to solve even the most challenging problems by facilitating data-based decision making and implementing new machine learning building blocks. We use various techniques like computational intelligence, pattern recognition, and predictive analytics, to create future-ready ML-based apps. We aim to optimize and automate your business processes to make it outshine the pool of competition.

AI is taking customer service and customer experience to new heights, with personalized suggestions and much more. AI development is going to take over most businesses, and ML is going to be the backbone of it. Our experts utilize ML, neural networks, and AI, to help businesses think, predict, and act smartly, in the digital era.
Our Machine Learning Services
As one of the best machine learning companies, we offer a wide range of scalable services across multiple industries
Automating IoT devices
One of the hottest implementations of Machine learning is in the field of IoT devices, and we use machine learning to ensure devices work done automatically, all around your house.
Manufacturing Sector
Machine learning is gaining momentum in the manufacturing sector as well. Companies are investing heavily in ML development solutions to keep their products relevant for the future.
Finance & Banking Sector
Surprisingly, Machine learning, along with AI, has found an implementation in the banking sector as well, as it helps in automating the entire business process with ease.
Retail Sector
The retail sector is also not left untouched by machine learning solutions, and this sector has significantly benefited from ML by implementing smart machines.
Photography
The use of machine learning and Artificial Intelligence has completely revolutionized the field of photography. Cameras in smartphones have greatly improved with it.
3D Printing
3D printing machines depend heavily on machine learning by designing repetitive printing patterns as it has automated the process reducing the time and effort required.
Discuss Your Project with Our Specialists
We are interested in a long term partnership. When you hire SemiDot Infotech, you get a reliable partner for all your software development needs.
Let's Talk
Need for ML Development?
Investing in ML development solutions opens many opportunities for your business. ML development will not only help make your business outshine amongst your competitors but will also help in increasing your ROI. Now companies are focusing on automation of their business process, and ML development, has made their task easy.
Portfolio Management
Machine learning development helps businesses to manage their portfolio in a better and streamlined way.
E-Mail Campaigns
ML is an excellent tool for marketing as you can create personalized email campaigns and send it to your users.
Detect Attrition
ML development has been widely used by businesses to manage their human resources from attendance to attrition.
Predict Customer Needs
ML development allows businesses to predict customer's needs and increase their engagement.
Improve Sales Forecasting
ML uses complex algorithms, which helps businesses to forecast sales, and work accordingly.
Analyze Buying Patterns
Valuable insights can be collected using ML that can be helpful in the growth of your business.
Our Recent Works
Some of the esteemed projects we worked upon, to give you a glimpse of the way we work.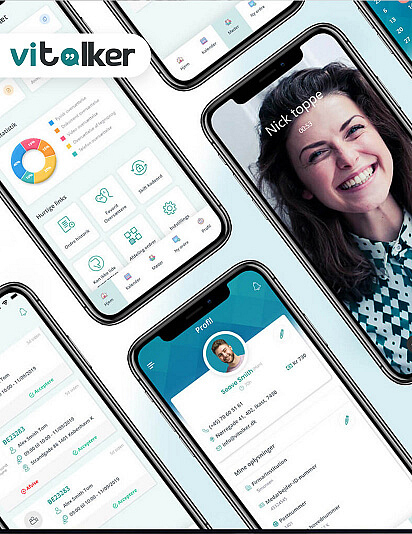 ViTolker
Content Translation Made Easy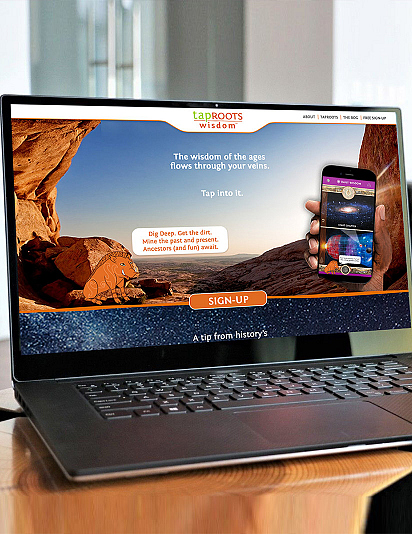 TapRoots
Bringing the Ancient Wisdom to Modern World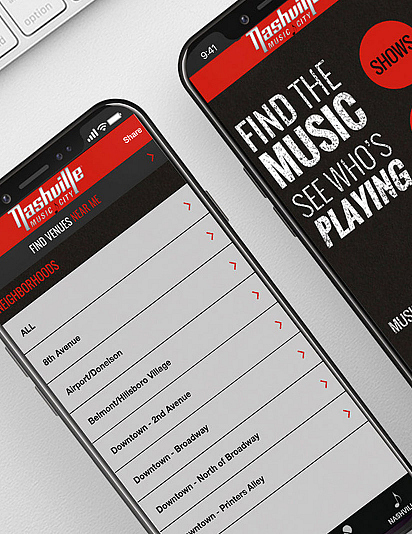 Nashville
The Live Music App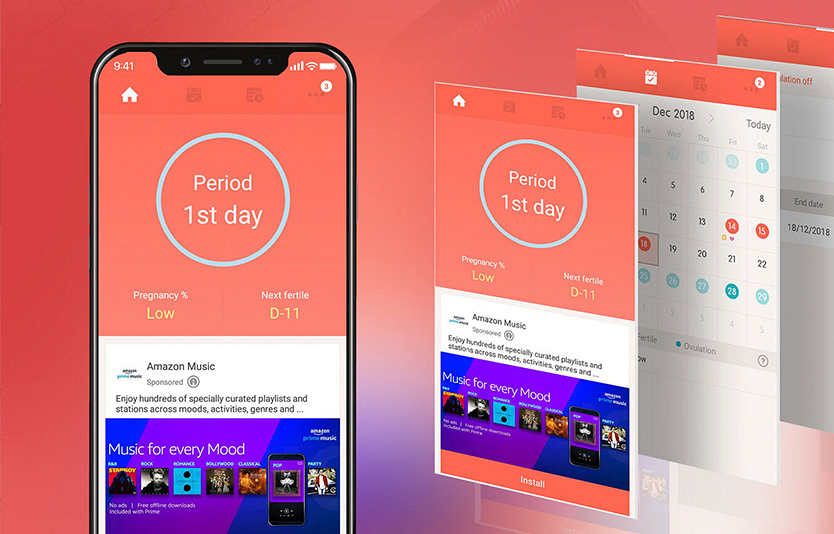 Once
A special period tracking App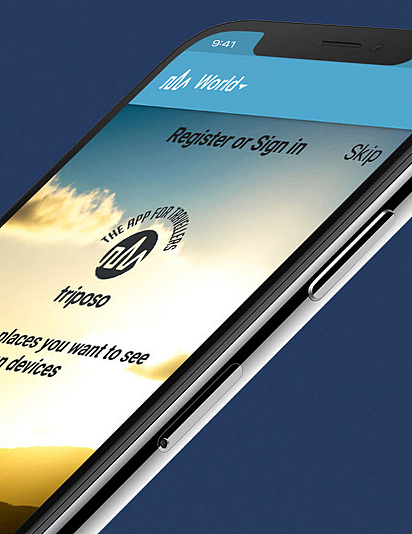 Triposo
Smart World Travel e-Guide
Let's take this growing relationship to the next level.
View All Work
Industries We Serve
We have extended our ML development services to a myriad of businesses, a few of them are mentioned below:
What makes semidot the right choice for machine learning development
Our ML developers have extensive knowledge of the intricacies involved in ML. Here are a few key features that set us apart from others.
Technical Knowledge
Our ML services mainly focus on developing advanced solutions using cutting-edge technologies and the latest trends.
Competitive Pricing
We offer the best-in-class ML services at the most competitive prices so that your business can get an optimal return on investment.
Custom Solutions
We have a team of skilled developers having expertise in developing custom ML solutions per your business requirements.
Latest Technologies
Our machine learning developers are well acquainted with the latest technologies to provide you with a unique solution.
NDA
At SemiDot, we make sure to prioritize our client's requirements. We understand your needs and help keep things confidential.
Post-delivery support
We offer three months of free support and maintenance services to our clients to ensure that they face no issues with the solutions in future.
FAQs
For tailored app development, extensive research is done by our top machine learning developers.
Machine learning is a subdomain of artificial intelligence and constitutes a significant part of AI. Machine learning is machines being able to perform tasks without being commanded explicitly; instead, they rely on patterns and interference to know what to do next. It helps in automating your business process, which makes the work a lot easier.

Machine learning is a flawed technology for now and coming future, but we excel in what the technology currently offers. We have created various solutions for various businesses, and all of them share common feedback, the machine learning solutions we made for them made their lives easier.

We house some of the top machine learning developers having expertise in working with various industries. Our ML development solutions are developed using the latest technologies that help your business to grow. We offer competitive pricing with the best in industry developers, and this is what makes us different from the other machine learning development companies.

NLP is a branch of AI that deals with the interaction of humans and machines. One application of NLP that's gaining momentum is sentiment analysis within social media. Computers use algorithms to look for patterns in user posts across social media handles like Twitter, Facebook, or other networks to understand how customers feel about a specific brand or a product.

ML is the core driver of AI. It's the concept of having computers learn from data with minimal programming. ML works with structured data to detect patterns that provide insight. Everyday examples are personalized recommendations from services like Amazon or Netflix. It also helps in the financial sector in predicting bad loans, finding risky applicants, and generating credit scores.
Client Testimonial
I was pretty skeptical about outsourcing my project to a different country, but SemiDot proved to be even better than some of the companies I have worked with, within Europe. The prices they quoted were pretty decent, so I took the leap, and they delivered perfectly, and in time, what they promised.

Muhanad
Me and Harry (Business head of SDI) clicked instantly, thanks to our common passion towards Blockchain. They are currently working on a blockchain-based game for our company. Overall, Semidot Infotech is a complete package, low prices combined with top quality.

Carol
A Great design requires a team of enthusiasts, and these guys delivered exactly what I hoped for. Looking forward to continuing my partnership with Semidot Infotech. Give this company a try, as soon as you see their portfolio, you will know exactly what I had been talking about.

Bobby
Outsourcing a multi-million-euro project to a small company in India? You guys must be thinking I am joking. Well, I am not, Semidot Infotech is the complete package you would want for your project, they are truly client-centric, something which is very hard to find in today's world.

Neil Degg
We are doctors, and passionate about what we do, so one fine day, we decided to get an app for pregnancy needs. We came across Semidot through a friend who had previously worked with them, they delivered the app in just 2.5 months, which is something truly incredible.

Jamil & Idries
So, I came up with a one of a kind idea, and when most web development companies told me that's impossible in your budget, these guys proved to be my saviours. They not only made the web app per the requirements, but also scaled it, to be used by millions of users, and did all of it, in my budget.

Siegfried Gretzinger
The primary goal behind my project was to take my business online, and I really didn't expect or anticipate this much response from my customers. I have dealt with many web development companies in the past, and I can easily say that they have the expertise and resources to develop a good application.

Mario Thaler
My idea was brought to life with the help of these guys, it is all thanks to them, that my business could take off so smoothly. SemiDot has proved to be a great business partner, and Kapil (CTO of the company) has proved to be one of the greatest mentors I have ever come across.
Benjamin Buren
Interested in working with us?
LET'S TALK AND GET STARTED