Reasons to consider

Mobility enterprise solutions for your business

The businesses and their working models have been changing every day, the BYOD is becoming more and more popular, especially in the wake of the gig economy. Things like workspace optimization and data fetch speed are important, but what's most important while creating mobile enterprise solutions is the fact that it must be usable by both the employees and the management.

At Semidot Infotech, we understand your need to have enterprise mobility solutions and how it can transform your business. We are a top-rated enterprise mobility solution company that has expertise in creating innovative solutions and offer end-to-end enterprise mobility services to businesses of all kinds, irrespective of their size and scale. We follow a client-centric approach and strive to deliver the best results within the estimated time frame. Also, we believe in delivering solutions that are bugs-free and high in performance.

We have a dedicated development team for enterprise mobility solutions who have immense expertise in the latest technologies and techniques to create a customized solution that can fit all your requirements just perfectly. Also, our team believes in complete transparency and keeps you updated on everything that's going in your project. Our team strives to create a solution that not only works smoothly but brings efficiency and productivity into your business.
Our Enterprise Mobility Services
Our enterprise mobility solution will aim at easing things for both, your company, and the employees, we will make sure you can make things truly mobile when we create a solution for your enterprise, while keeping the development time lowest.
Native mobile enterprise solutions
We make Native apps for various platforms to create a high performance, and truly mobile enterprise solution, a must for people who are looking for optimization.
Cross platform enterprise solutions
With the code reusability of cross platform apps, we can create a cross platform enterprise solution, it will work on all your devices, while taking the least development time.
Custom management software
A custom enterprise mobility management software, to complement the enterprise mobility solution we create for you, it will help you in everything there is, related to management.
Rigorous security testing
Through our experience and expertise in enterprise mobility solutions, we have developed rigorous security protocols to adapt to every enterprise mobile app we make.
All around compatibility
Our enterprise solutions are tested to work on all popular devices and operating systems, along with every operating system you specifically put in your requirements.
Custom enterprise solution
Every business is different, and so are our solutions for them. Once you send in your requirements, we will ensure we take your input for everything that matters.
Discuss Your Project with Our Specialists
We are interested in a long term partnership. When you hire SemiDot Infotech, you get a reliable partner for all your software development needs.
Let's Talk
Need for Enterprise mobility applications?
Enterprise mobility applications take work from office, to the palm of our hands, it makes things truly portable for both the management and the employees.
Great customer interaction
A much more available mobile device would result in customer interaction on many levels in the organization.
Improved RoI
An improvement in employees' and organization's productivity will surely lead to an improved RoI over time.
One app for all
No matter the device or the employee, the enterprise mobility solution we create, will work for all.
Reduced operations cost
One app for all employees can reduce the both, app development cost and time.
New possibilities
Being free from the limitations of office infrastructure, employees are mostly more and more productive.
Future proof
Portability is taking over, and if not now, every enterprise would have to mandatorily adopt it anyway.
Our Recent Works
Some of the esteemed projects we worked upon, to give you a glimpse of the way we work.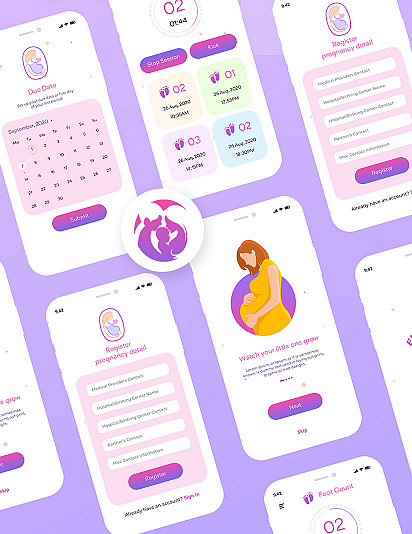 Everything Pregnancy
Your Personal Bump Journey Mobile App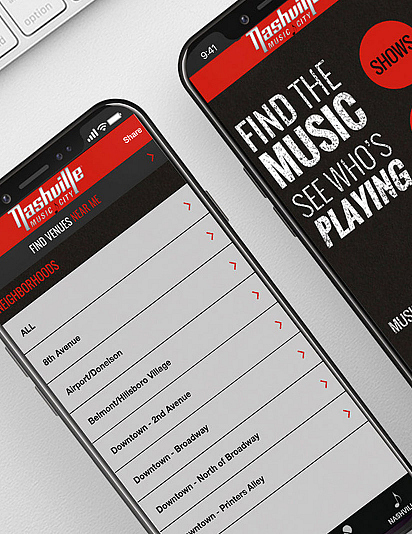 Nashville
The Live Music App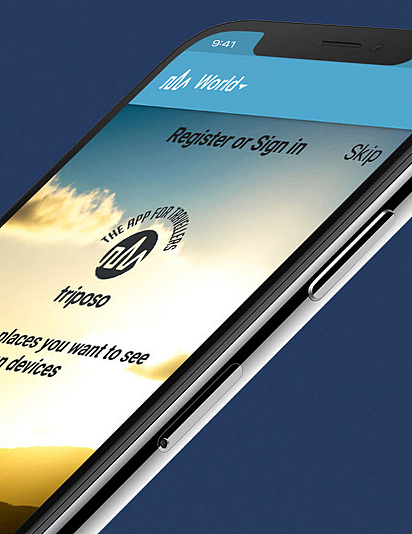 Triposo
Smart World Travel e-Guide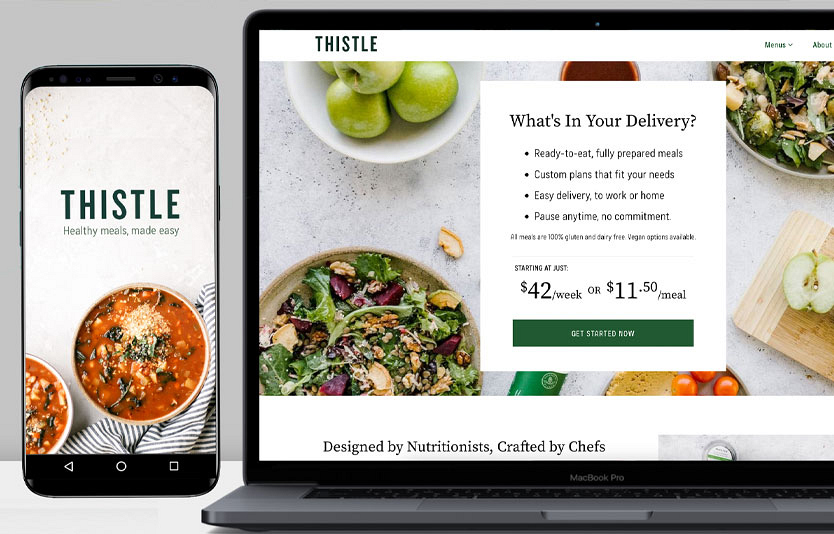 Thistle
Organic Food delivery
Let's take this growing relationship to the next level.
View All Work
Industries We Serve
We have created mobile enterprise solutions for various business types, a few of the industries are listed below.
WHAT MAKES SEMIDOT THE RIGHT CHOICE FOR Enterprise mobility solutions
Our experience certainly is the key to it, apart from that it's our team of developers who work hard to make timely deliveries.
Wide portfolio
Our enterprise solutions development teams are well versed in working on multiple projects.
Competitive Pricing
We offer the most competitive price compared to the competitors and develop robust enterprise solutions.
Custom Solutions
We customize everything keeping your enterprise in mind, for the solution we would create for you.
Employee-centric Apps
We make enterprise solutions with both management and employees in mind and keep them simple.
NDA
NDAs could be a requirement and we understand that just let us know and we will make arrangements.
Free Post-delivery maintenance
Till 3 months post project delivery, everything regarding maintenance and support will be covered.
FAQs
Enterprise mobility solutions could get really confusing for most people, here are the most asked question.
It's hard to predict the cost of making an enterprise solution, as there are too many verticals to look into. Enterprise solutions are something which we can't go ahead and give an estimate to, it simply costs according to the features and size of your enterprise, also the devices you want compatible with your system. But worry not, once you send in our requirements, we will give you an estimate within 24 hours.
Yes, we have done that for a lot of our clients, there are apps made, databases upgraded, and much more to it, but a lot of you previously developed enterprise project will be reused while building your enterprise mobility solution. We will make sure we completely optimize the process for migration and ensure maximum components are reduced, for reduced cost and time.

When one considers a company a top enterprise development company, a lot of factors come into play. For us, it is certainly our vivid experience in the enterprise development field, but surely, the developers are the ones who truly deserve applause for it. We strive to make our clients happy by creating the most significant and feature-rich mobile enterprise solutions, to satisfy both their management and their employees.

There is no practical limit to it, but we would need the scale of your organization to ensure the things are optimized enough, to be used by X number of users at any given time. We will ensure your systems are always up and running, and have special maintenance plans, which revolve around the same, they have especially demanded enterprise mobile solutions due to their importance in daily life.

Client Testimonial
I was pretty skeptical about outsourcing my project to a different country, but SemiDot proved to be even better than some of the companies I have worked with, within Europe. The prices they quoted were pretty decent, so I took the leap, and they delivered perfectly, and in time, what they promised.

Muhanad
Me and Harry (Business head of SDI) clicked instantly, thanks to our common passion towards Blockchain. They are currently working on a blockchain-based game for our company. Overall, Semidot Infotech is a complete package, low prices combined with top quality.

Carol
A Great design requires a team of enthusiasts, and these guys delivered exactly what I hoped for. Looking forward to continuing my partnership with Semidot Infotech. Give this company a try, as soon as you see their portfolio, you will know exactly what I had been talking about.

Bobby
Outsourcing a multi-million-euro project to a small company in India? You guys must be thinking I am joking. Well, I am not, Semidot Infotech is the complete package you would want for your project, they are truly client-centric, something which is very hard to find in today's world.

Neil Degg
We are doctors, and passionate about what we do, so one fine day, we decided to get an app for pregnancy needs. We came across Semidot through a friend who had previously worked with them, they delivered the app in just 2.5 months, which is something truly incredible.

Jamil & Idries
So, I came up with a one of a kind idea, and when most web development companies told me that's impossible in your budget, these guys proved to be my saviours. They not only made the web app per the requirements, but also scaled it, to be used by millions of users, and did all of it, in my budget.

Siegfried Gretzinger
The primary goal behind my project was to take my business online, and I really didn't expect or anticipate this much response from my customers. I have dealt with many web development companies in the past, and I can easily say that they have the expertise and resources to develop a good application.

Mario Thaler
My idea was brought to life with the help of these guys, it is all thanks to them, that my business could take off so smoothly. SemiDot has proved to be a great business partner, and Kapil (CTO of the company) has proved to be one of the greatest mentors I have ever come across.
Benjamin Buren
Interested in working with us?
LET'S TALK AND GET STARTED