Top Reasons to

HIRE Android APP DEVELOPER

SemiDot Infotech is a top-rated Android App Development Company offering various app development services to businesses of all types. Our Android developers are known to develop scalable and robust mobile apps. We have a dedicated team of skilled and proficient Android app developers that have been working in this industry for more than 10+ years and have developed more than 100+ apps. If you are looking to expand your business and target maximum users, you must hire Android programmers as the market segment for Android phones is more than that of iOS devices.

We as a company don't just sell a service when you hire Android developers from us, you will know the difference in quality and satisfaction. SemiDot has been serving as a top Android development company since it became mainstream. Our vision is to focus on ways to implement your dreams into reality. The difference between mobile apps is subtle, understanding key differences are the key to success for an Android mobile application.
Expertise of our developers
Our top Android developers will get your app running in no time, here are our most demanded services in the field of Android development.
Kotlin Development
Our top Kotlin developers are seasoned with all ins and outs of Android development, they will develop your Android app in the least possible time and least possible cost.
App designing
One of our prime services is Android app designing, and it is possible through extensive experience of developing over 100+ Android apps, for different business types and niches.
Wear OS compatibility
We offer services to make a complementary app for wearables, this will ensure you always stay ahead of the curve, while your users get the maximum benefit of buying wearables.
Game development
We have a separate team for Android game development, we have made small, to enormous power-hungry games, we will create yours just the way you want it to be.
Android Tablet App Development
We also work on Apps to be deployed on the Android tablet market, which is a small but profitable field, and since people are switching to tablets, it is now but a necessity.
Java development
You can hire Java experts who have years of experience. With Java being one of the core Native Android development languages, we can make a truly custom Android app.
Our Recent Works
Some of the esteemed projects we worked upon, to give you a glimpse of the way we work.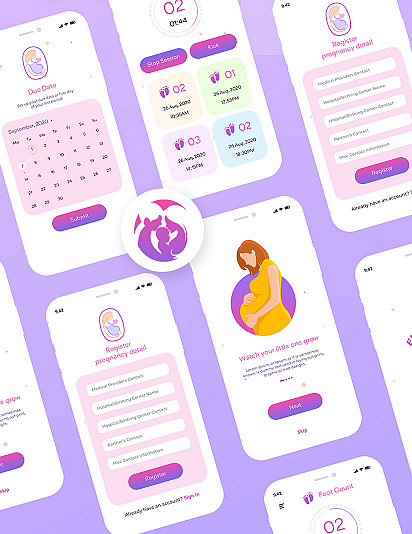 Everything Pregnancy
Your Personal Bump Journey Mobile App
Jack'd
You are Jack'd - Be Yourself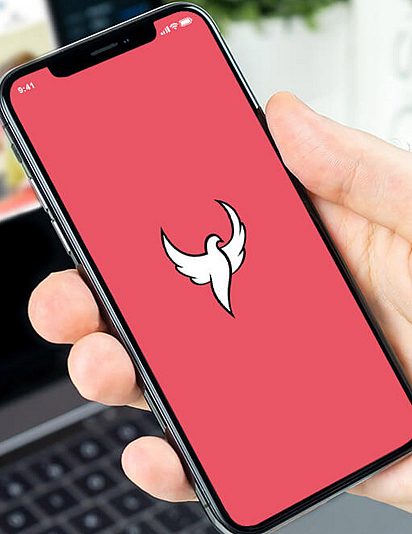 Jitow
Where Texting Collides with Video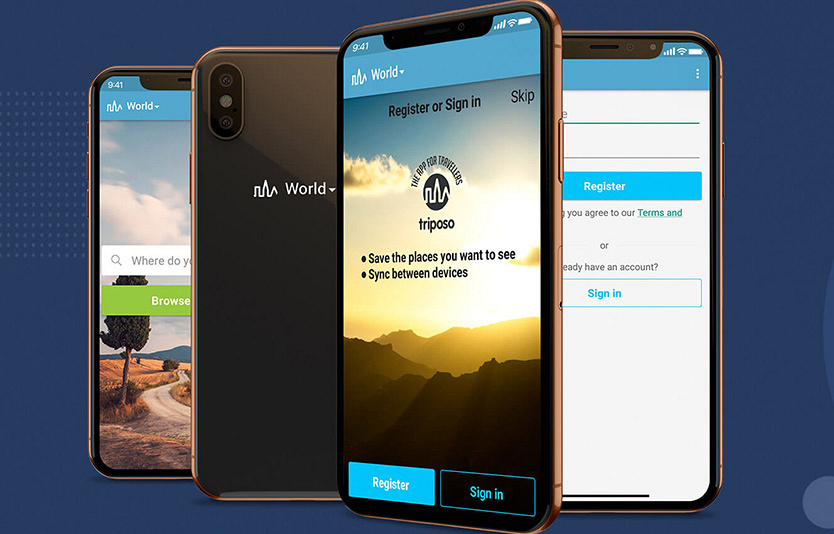 Triposo
Smart World Travel e-Guide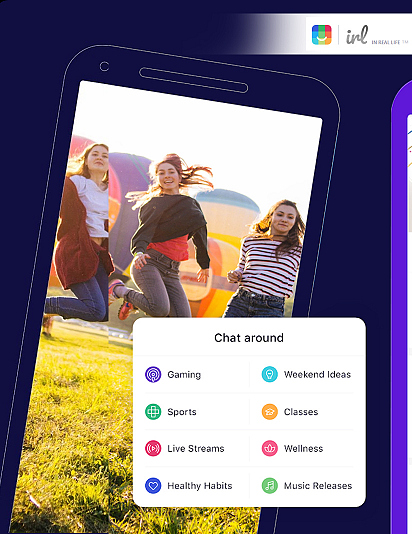 IRL
Social Media Platform
Let's take this growing relationship to the next level.
View All Work
The best choice to hire android programmers
All that we are, and how we are known as a top Android app development company, is all thanks to our Android app developers, who have always given their 100% for client's projects.
Consultation
There are a few fundamental things to take care of while developing and finalizing the scope of an Android app, our developers will help you with it.
Experienced Developers
Hire android developers with high experience, they have worked in all business verticals. We will ensure maximum usability and scalability.
Testing
Testing is a very important part of any of our app development projects, over and above bug testing, we also ensure we test for optimization.
Free support
With the app that we develop, we offer 3-month support to back up our claims of making perfect apps, everything is covered free of cost.
NDA
A non-disclosure agreement is understood by all our team, if you want one, just let us know in the requirements, we will make arrangements.
Flexibility
We offer flexibility in everything, be it the developer you want for your project, or the extra support you are looking forward to, we are all in.
Discuss Your Project with Our Specialists
We are interested in a long term partnership. When you hire SemiDot Infotech, you get a reliable partner for all your software development needs.
Let's Talk
Engagement & Hiring Models
We have various engagement and hiring models, to choose from, for the ease of our clients. It is through the working experience that we created and perfected them for the benefit of our clients.
On Site
Our onsite model has been widely recognized as the best model by many of our clients, you get the same quality of Android app development, for less than about half the price. Hire Android app developers who would be happy to work in your development office, they will ensure maximum work efficiency and maximum client satisfaction. The on-site model is best for everyone who are looking forward to direct control over development, and particularly those who are looking to be in total control of development and designing of their app development project.
Off site
It is hands down our most popular engagement model, the whole work is outsourced to our India office, we get it all done strictly on a budget. The whole point behind the offsite model is reducing the cost to develop Android apps, and our clients absolutely love the pricing we can offer with this model. The thing about mobile apps and particularly Android is, they need to be developed very precisely, and if you plan to get that done in the US or Canada, it could cost you a lot of your startup's total funding, but if you get your app developed from India, you will save a lot of money.
Fixed Price
If you go for this model, you can be laid back, as everything would be done by us under one roof. Everything related to design, development, and testing of your product, will be done at one single place, to minimize the cost, we will manage time and resources accordingly. The mobile world is ever-changing, there will be new Android operating systems every year, and that's exactly where the fixed price model shines. With this particular model, the Android app will usually be covered for a whole lot of risks, and that would be a great choice in this ever-advancing world.
Hourly Basis
If you have maintenance or support related work or have your project already broken down to components by your project manager, this option could be highly feasible for you. With this model, we can offer low prices, and you can have all the dedicated resources you want. There are many components to be worked upon when it comes to developing an Android app, and the hour based billing model can fetch you a lot more resources, compared to your own office. With hourly based billing, you can have a lot of workforces, for a lot less money.
Dedicated Hiring
If you want particular components developed from our developers, or want particular ones to be tested, you can hire dedicated Android developers, for maximum feasibility. This plan is specifically for our clients who are already working on their projects and need a more permanent workforce. In the case of Android apps, you might need different developers to work on a different aspect of the application. There are various Android devices with various different hardware capabilities, the dedicated developer will get the app components set for each one and test the app for the same.
Work Process
We follow Agile Development Methodology for Quality and Quick Turnaround.
FAQs
Here are some of the most popular queries we get regarding Android development.
Most top Android app developers stay focused on Android development only, you will hardly find any Android developers who work on Hybrid apps, Cross platform apps, or iOS apps. However, you find Android developers who know both Java and Kotlin and can develop your app in whichever technology you want.
Native Android apps are always more flexible but take a lot more time to develop over cross platform apps. Make the choice depending on your business niche and the time in which you want the app. But over and above, you must know that Native apps are the only ones that can achieve core performance that Android devices have on offer.

You can also hire a Cross platform app developer or Hybrid app developer instead of a dedicated Android developer. All the difference comes down to user needs and flexibility that is compromised by apps that aren't truly native. People might tell you cross platform app development could help you save a lot of money, but that would only be considered if all your requirements are met by that development path.

Android is currently ruling the mobile phone market, and if your business needs to be online in any way or the other, getting an Android app is a must to consider. It will help you to gain and deepen connections with potential customers while setting up a one of kind marketing platform for your business.

Client Testimonial
I was pretty skeptical about outsourcing my project to a different country, but SemiDot proved to be even better than some of the companies I have worked with, within Europe. The prices they quoted were pretty decent, so I took the leap, and they delivered perfectly, and in time, what they promised.

Muhanad
Me and Harry (Business head of SDI) clicked instantly, thanks to our common passion towards Blockchain. They are currently working on a blockchain-based game for our company. Overall, Semidot Infotech is a complete package, low prices combined with top quality.

Carol
A Great design requires a team of enthusiasts, and these guys delivered exactly what I hoped for. Looking forward to continuing my partnership with Semidot Infotech. Give this company a try, as soon as you see their portfolio, you will know exactly what I had been talking about.

Bobby
Outsourcing a multi-million-euro project to a small company in India? You guys must be thinking I am joking. Well, I am not, Semidot Infotech is the complete package you would want for your project, they are truly client-centric, something which is very hard to find in today's world.

Neil Degg
We are doctors, and passionate about what we do, so one fine day, we decided to get an app for pregnancy needs. We came across Semidot through a friend who had previously worked with them, they delivered the app in just 2.5 months, which is something truly incredible.

Jamil & Idries
So, I came up with a one of a kind idea, and when most web development companies told me that's impossible in your budget, these guys proved to be my saviours. They not only made the web app per the requirements, but also scaled it, to be used by millions of users, and did all of it, in my budget.

Siegfried Gretzinger
The primary goal behind my project was to take my business online, and I really didn't expect or anticipate this much response from my customers. I have dealt with many web development companies in the past, and I can easily say that they have the expertise and resources to develop a good application.

Mario Thaler
My idea was brought to life with the help of these guys, it is all thanks to them, that my business could take off so smoothly. SemiDot has proved to be a great business partner, and Kapil (CTO of the company) has proved to be one of the greatest mentors I have ever come across.
Benjamin Buren
Our Featured Blogs
Want to know about the latest technology trends? You can find all of them here.
Interested in working with us?
LET'S TALK AND GET STARTED