Reasons to consider

Smart contract for your business

We can develop custom Smart Contracts for you as per your business requirements. It can be on Ethereum, or any other decentralized technology if that particular technology stack suits your requirements. We, at SemiDot, make sure that the new contracts are created, defined, and implemented, as per the latest token standards.

Smart Contracts can be thought of like a flow chart, which will execute when certain conditions are met. For e.g, there could be a smart contract between a landlord and a tenant. The rent must be paid to the landlord via a smart contract by the last day of the month. On the first day of the month, the smart contract will run and if the landlord's account has not been credited then the security amount in the escrow will be transferred to the landlord. This is a very basic example of what Smart Contracts can do.

Our developers have hands-on experience with various complex smart contracts. Hire smart contract developers, we can discuss your idea and execute a flow chart of the actions and triggers. Once that is completed, we at SemiDot can suggest a suitable blockchain smart contract solution for your application. Ethereum is the default choice but other platforms are emerging that have certain advantages or disadvantages over Ethereum.
Our smart contract development Services
Our Ethereum developers are highly skilled in developing smart contracts for various solutions and purposes surrounding the decentralized space. Through our expertise and experience in the field, we will take care of your project in and out.
Ethereum Contract Development
We can develop a custom Ethereum smart contract as per your business requirements, we will also take care of things like deployment and token integration.
Custom contract development
Smart contracts made to fit your requirements, on the technology you wish them to be developed in, this is also our most demanded decentralized service amongst all.
Smart Contract Planning
A brainstorming session is usually done with clients to make them fully understand and decide their requirements, a smart contract is something that can't be changed later.
Defining Trigger and Actions
The Prime focus of any Smart Contract is how it will handle various Triggers and Actions to control various events, we deploy specialists to make sure it works like it's supposed to.
Ganache Load Testing
Wide experience in Ganache Load testing helps us to simulate the contract before deploying, ensuring it fulfills all the requirements, and work like it's meant to.
Securing the Contract
A contract needs to be tested in real-time before deploying, as it can't be modified later, we have a different team for testing smart contracts, and they will secure it perfectly.
Tamper Proof

Can be Anonymous

100% Execution Rate
Features of
Smart Contract
Shorten Settlement Times

Can be highly Customized

Unbiased Third Party
Our Recent Works
Some of the esteemed projects we worked upon, to give you a glimpse of the way we work.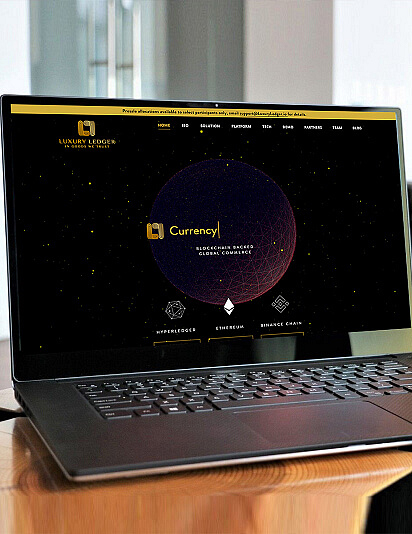 Luxury Ledger
Blockchain meets Luxury Retail Space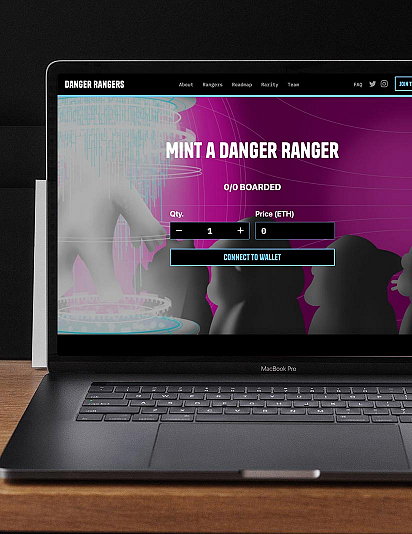 Danger Rangers
The NFT for Endangered Species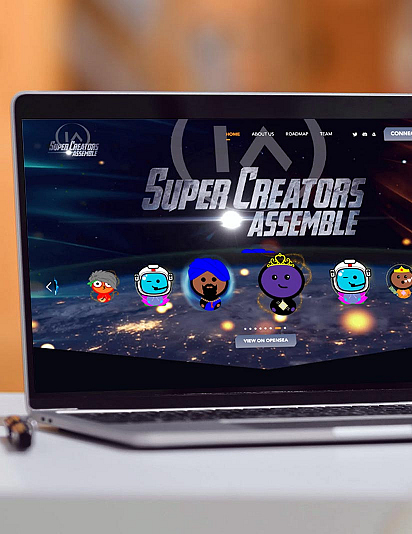 Super Creators
First Conscious NFT of this calibre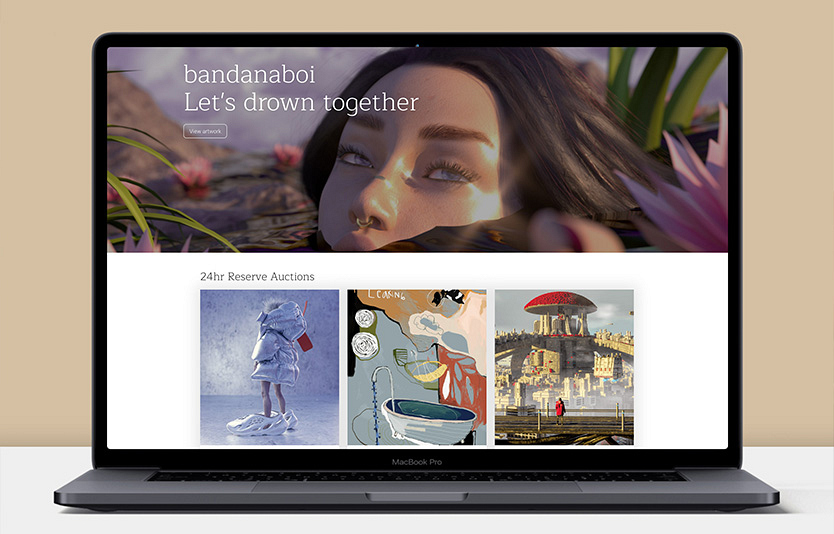 KnownOrigin
Digital Art Marketplace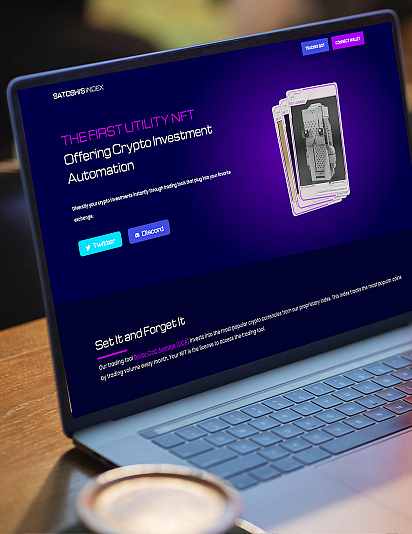 Satoshi's Index
THE FIRST UTILITY NFT
Let's take this growing relationship to the next level.
View All Work
Industries We Serve
Our Smart contract developers' expertise extends to many popular industries, you can find a few of them below.
Discuss Your Project with Our Specialists
We are interested in a long term partnership. When you hire SemiDot Infotech, you get a reliable partner for all your software development needs.
Let's Talk
What makes SemiDot the right choice for smart contract development
Very few have the eye for detail, and the expertise, required to develop a smart contract. We believe our developers have created enough of them already, to create quality smart contracts.
Exclusive token creation
Creating smart contracts for your business and integrating them with your business needs is what we excel at.
NDA as per your requirements
Smart contract specific NDAs are highly important, if you require one, we will have no problems in signing one.
Least turnaround time
We can make multiple smart contracts, in the least possible time, for all your business needs and requirements.
Exclusive Contracts
Exclusive contracts for various different business needs and implementations, all in the least turnaround time.
Post-delivery support
Our development packages include three months of no-cost maintenance with every smart contract we develop.
Multi-device smart contracts
We create smart contracts that support multiple devices and can work for various kinds of nodes and masters.
FAQs
Decentralized systems are new, and so are smart contracts, here are the most popular enquires by our clients.
Smart contracts are contracts that work automatically, with no need for any kind of third party involvement. We can create a perfect smart contract for all your needs, as everything implemented on a blockchain can be paired with various types of smart contracts. If you are looking forward to the contracts of the future, and have an implementation of them in your business, we can help you with creating any type of smart contract you want.

The top factors to look for, when considering a company, a top smart contract development company are the Ethereum and Blockchain expertise the company has, and the portfolio of the company's top Blockchain and Ethereum developers. The line is thin, when it comes to developers working in decentralized technologies, so we suggest you look for the developers who are experts in making smart contracts on a particular ledger, rather than going with a generalized approach.

The technology is new but is sure to take the entire world by storm. Smart contracts would be the only way out, when we think about the amount of money, we pay to untreatable third parties, for being a witness to our generic contracts. Smart contracts eliminate the need for a third party and could be used to build a lot more trust while saving a lot of money.

The most common tools and technologies we use during smart contract development mostly revolves around ERC21 Protocols. We have an advanced understanding of Solidity which makes us stay at the top of our competitors in making smart contracts, we work on developing smart contracts on various decentralized chains, which makes us one of the best choices for your smart contract development.

Yes, we mostly get requests for smart contracts to be built on Ethereum. But we have built contracts on EOS, Tron, and Neo as well, we have expert developers who know decentralized systems in and out and could develop any kind of smart contract you would like.

Our experience in Smart Contracts remains unmatched. We have been providing smart contract development services since the inception of them. We have created various smart contracts for our clients of different business niches, and the contract we created for them have never faced even a single issue.
The cost to hire a smart contract developer depends on the terms of your smart contract, we have developed both simple and complex smart contracts depending on client's requirements. Contact us with your requirements and we will provide you a free quote, for the smart contracts you want, and let us know if you are looking for a long term partnership, we have special packages for long term smart contract development.

Client Testimonial
I was pretty skeptical about outsourcing my project to a different country, but SemiDot proved to be even better than some of the companies I have worked with, within Europe. The prices they quoted were pretty decent, so I took the leap, and they delivered perfectly, and in time, what they promised.

Muhanad
Me and Harry (Business head of SDI) clicked instantly, thanks to our common passion towards Blockchain. They are currently working on a blockchain-based game for our company. Overall, Semidot Infotech is a complete package, low prices combined with top quality.

Carol
A Great design requires a team of enthusiasts, and these guys delivered exactly what I hoped for. Looking forward to continuing my partnership with Semidot Infotech. Give this company a try, as soon as you see their portfolio, you will know exactly what I had been talking about.

Bobby
Outsourcing a multi-million-euro project to a small company in India? You guys must be thinking I am joking. Well, I am not, Semidot Infotech is the complete package you would want for your project, they are truly client-centric, something which is very hard to find in today's world.

Neil Degg
We are doctors, and passionate about what we do, so one fine day, we decided to get an app for pregnancy needs. We came across Semidot through a friend who had previously worked with them, they delivered the app in just 2.5 months, which is something truly incredible.

Jamil & Idries
So, I came up with a one of a kind idea, and when most web development companies told me that's impossible in your budget, these guys proved to be my saviours. They not only made the web app per the requirements, but also scaled it, to be used by millions of users, and did all of it, in my budget.

Siegfried Gretzinger
The primary goal behind my project was to take my business online, and I really didn't expect or anticipate this much response from my customers. I have dealt with many web development companies in the past, and I can easily say that they have the expertise and resources to develop a good application.

Mario Thaler
My idea was brought to life with the help of these guys, it is all thanks to them, that my business could take off so smoothly. SemiDot has proved to be a great business partner, and Kapil (CTO of the company) has proved to be one of the greatest mentors I have ever come across.
Benjamin Buren
Our Featured Blogs
Want to know about the latest technology trends? You can find all of them here.
Interested in working with us?
LET'S TALK AND GET STARTED