CUSTOM FRONT END DEVELOPMENT SERVICES
SemiDot has been serving as a top front end development company for the last 9+ years. Mobile and web applications are, with each passing day, becoming a need, a necessity. Front end still remains the most important part of an application, be it a web application or a mobile application. It takes real passion to ace in the field of front-end development, as it holds interface between what you're offering and what the customers want, in your application. There's more to a good design, it speaks on its own, and doesn't need any explanation. Get in touch for our old samples, to get a feel of what we are talking about.
A design isn't something that has to be over the top to make an appeal, and not every front end app development company understands that. We understand what your business requires, as we have extensive experience in the field and have worked in almost every business niche. A subtle design is necessary for some, a flimsy, for the others, you can trust us with choosing the best depending on market metrics, and of course, your business dynamics and plans. We will create the absolute perfect design, to represent your business in the best way possible, on the internet.
Front end development solutions
The different kinds of Front end solutions we provide are possible through our expertise in every web development technology.
Discuss Your Project with Our Specialists
We are interested in a long term partnership. When you hire SemiDot Infotech, you get a reliable partner for all your software development needs.
Let's Talk
Our Recent Works
Some of the esteemed projects we worked upon, to give you a glimpse of the way we work.
The Training Hub
Carefully Curated Training Sessions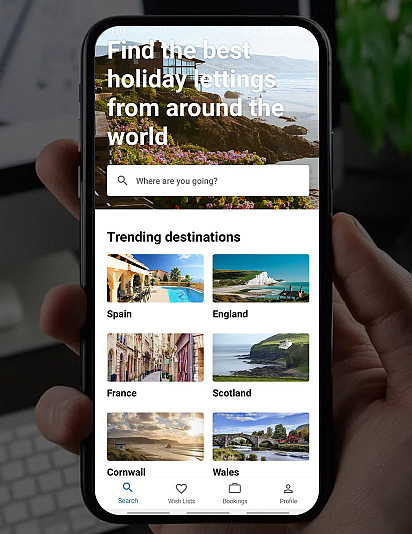 HomeToGo
Vacation rentals catalog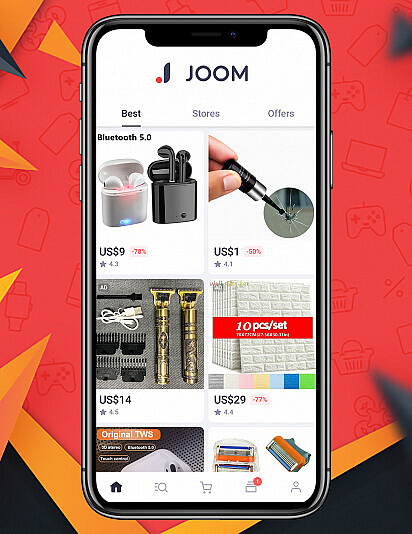 Joom
Ecommerce online marketplace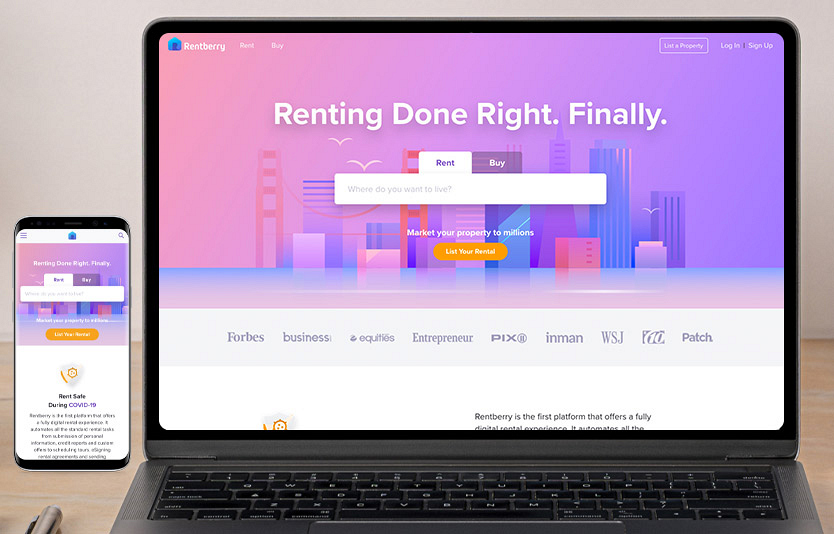 Rentberry
Property catalog
Let's take this growing relationship to the next level.
View All Work
The reason we call Front End development our core expertise
We have mastered different Front End development technologies to deliver great results.
Industries We Serve
Our Front end application development expertise extend to many popular industries, you can find a few of them below.
What makes us different from the competition
The reasons we were chosen as a top Front end development firm, and are still a top choice by our clients, is because we put them first.
Exclusive website prototypes
Design is the most basic and yet important part of the process to converting visitors and gaining new customers, we give you a full requirement specific prototype before moving ahead with development, so you can see if everything fits perfectly.
NDA as per your requirements
We understand your demand for an NDA and would have no worries complying with the same, we have a special contract which is NDA complaint, just let us know in the requirement specification sheet, and the business analyst would guide you all about it.
Least turnaround time
Our developers and designers follow guidelines about time strictly, and with their extensive experience, we ensure we deliver your project on time. We follow the agile methodology in a lot of our projects, in case our client is looking for early market entry.
Exclusive UI/UX
We can create and implement everything that fits perfectly with your brand image and reputation, or with the services that you are offering. The experience is something that counts for exclusive projects and design is one thing that will convert visitors.
Post-delivery support
For our clients' satisfaction, we provide a complimentary 3-month maintenance package, which includes everything for the app or the website that we would develop for your, any bug, any error, will be corrected by our team, on priority.
Extremely User-friendly
Users want one thing only, and it's their ease of use. No matter how flimsy or simple your app is, the most important feature for every app is that the users love using it, and we make sure, they absolutely love using it, no matter for what purpose your app is.
FAQs
The most popular queries by our clients converted to FAQs for ease of understanding.
We build all types of dynamic and static websites/web apps, and mobile apps, as per clients' requirements. It depends on your business niche, the type of website you would require for your business, and requirements, to select upon the best path of front end development for your app and website. No matter which type we go along with, you can always remain assured that we will maintain your brand image as it is, or further improve it by all means.
UX is something that users see and feel, while UI is something that the users interact with while working on your website or visiting it for leisure. Combined, they form the most important aspect of any website or an app, they are what the user sees in your brand and something that no one else can every copy from you.
A Good Front end design is one which allows the user to indulge in it easily, and without any sort of force, be it an external or an internal force. A good design is characterized by the way the user feels about your business when they see your product, as well as, how well the design defines your business.

The cost to hire a good designer and developer comes down to their experience and expertise in the particular niche you are looking forward to making them work in. For some industries where the developers have worked efficiently many times, the prices might be high due to their extensive experience, for some, it might be high due to the lesser availability of developers who have actually worked in that niche.

With expertise in all of them, we suggest the use of each is necessary at different points of development and designing for a perfect result. We will use the best suited for your app or website type, so we can make it scalable and optimized to the highest degree. Once you send in your requirements, we will consult you about the technology which would best suit your project, and why it would be a perfect fit for your app or website.

Once you send in your requirements and we do an analysis for it, we will offer you a free consultation and give you a fixed timeline for the complete development of your project. It is a saying that good design takes time, but that's not the case with us, with the experience our designers hold, it would take the minimum time possible to create the perfect design for your project.

Yes, we offer 3-month free support for your project development and 3-month free maintenance and support for the design of the website and mobile app. You can extend it as much as you want, we are one of the few in the industry who offer lifetime support at very competitive prices, if it is necessary for your project, we will let you know if you need to opt-in for it, well in advance.

Bringing ideas to life and implementing them for your business is what we are experts at. Just send in your requirements for a free quote and time to completion, we will make it possible through our team of experts. We will ensure we deliver your project for early market entry so that you can claim the spot in your customer's heart as early as possible.

Client Testimonial
I was pretty skeptical about outsourcing my project to a different country, but SemiDot proved to be even better than some of the companies I have worked with, within Europe. The prices they quoted were pretty decent, so I took the leap, and they delivered perfectly, and in time, what they promised.

Muhanad
Me and Harry (Business head of SDI) clicked instantly, thanks to our common passion towards Blockchain. They are currently working on a blockchain-based game for our company. Overall, Semidot Infotech is a complete package, low prices combined with top quality.

Carol
A Great design requires a team of enthusiasts, and these guys delivered exactly what I hoped for. Looking forward to continuing my partnership with Semidot Infotech. Give this company a try, as soon as you see their portfolio, you will know exactly what I had been talking about.

Bobby
Outsourcing a multi-million-euro project to a small company in India? You guys must be thinking I am joking. Well, I am not, Semidot Infotech is the complete package you would want for your project, they are truly client-centric, something which is very hard to find in today's world.

Neil Degg
We are doctors, and passionate about what we do, so one fine day, we decided to get an app for pregnancy needs. We came across Semidot through a friend who had previously worked with them, they delivered the app in just 2.5 months, which is something truly incredible.

Jamil & Idries
So, I came up with a one of a kind idea, and when most web development companies told me that's impossible in your budget, these guys proved to be my saviours. They not only made the web app per the requirements, but also scaled it, to be used by millions of users, and did all of it, in my budget.

Siegfried Gretzinger
The primary goal behind my project was to take my business online, and I really didn't expect or anticipate this much response from my customers. I have dealt with many web development companies in the past, and I can easily say that they have the expertise and resources to develop a good application.

Mario Thaler
My idea was brought to life with the help of these guys, it is all thanks to them, that my business could take off so smoothly. SemiDot has proved to be a great business partner, and Kapil (CTO of the company) has proved to be one of the greatest mentors I have ever come across.
Benjamin Buren
Interested in working with us?
LET'S TALK AND GET STARTED