Get High Revenue with Advanced Ecommerce Development Solutions
As a leading eCommerce development company, SemiDot Infotech has acquired both experience and expertise in providing diverse solutions across different domains. We stand second to none when it comes to eCommerce development solutions. We have a professional team to complete the process of creating robust eCommerce websites and apps right from making the market strategy, custom UX, integrations, development, testing, launching, support & migration. There are various eCommerce platforms such as Shopify, Magento, and BigCommerce which we prefer when it comes to creating an eCommerce solution.
Our developed solutions are all the way created with the integration of appropriate technologies to provide benefits such as enhanced ROI, managing the processes, better customer experience & engagement, fewer abandoned shopping carts, & using multi-touch user engagement programs. Being a prominent eCommerce app development company, we have always prioritized developing secure, high-performing & feature-packed apps to meet the clients' demands. SemiDot offers scalable eCommerce solutions that tend to be a perfect fit for start-ups, mid & large-sized businesses, and even MNCs. With this, nothing can stop your eCommerce business to evolve at a rapid pace.
End-to-End eCommerce Development Services
SemiDot tends to provide efficient eCommerce development services with the right features & functionalities to fulfill the significant requirements of clients across the globe. If you are looking for an eCommerce development company, come to us to get a wide array of services.
eCommerce Consultation
To make your business a symbol of success in the eCommerce market, you must acquire a wide variety of eCommerce consulting services. It will help businesses to get every detail of eCommerce solution development intended to expand and secure their business.
eCommerce UI/UX Design
Being a leading eCommerce development service provider, SemiDot has the potential to deliver an unmatched experience when it comes to designing innovative & responsive eCommerce solutions. Our expert designers create the design as per your vision & future goals.
Custom Modules & Plugins
Our eCommerce app developers are here to provide you with the right set of customized modules & plugin development services according to project specifications. It will help to increase the functions of the online store and take your eCommerce business to next level.
eCommerce Solution Development
Whether it is eCommerce app development or website development, our team of experts believes in delivering engaging user experiences with every solution we create. We follow an implied development process with proper code execution to build what the client desire.
eCommerce Platform Migration
Various eCommerce businesses want their existing website or app to migrate to some other platforms; hence we are here to make it possible. SemiDot will help you to choose the optimum and most effective eCommerce platform to deliver customers an improved experience.
Solution Maintenance & Support
Our development team endeavors to provide eCommerce solutions with rich features, smooth performance, and utmost security. We also provide continuous support & maintenance services after the launch so that businesses can further have a seamless functioning.
Our Developed Diverse eCommerce Platform Solutions
SemiDot has expertise in providing diverse kinds of cutting-edge eCommerce development solutions that enable the enterprise to get better results consistently. With these solutions, we help our clients to have a long-term success map supported by the integration of the right tech stack.
B2B Solutions
Being a leading eCommerce website development company, we hold years of experience to create B2B eCommerce marketplaces. From full-featured websites to customized ones, we tend to individualize shoppers' experience, set up the cooperation between buyers & firms, and more.
B2C Solutions
While developing B2C solutions, we are likely to focus on interactive UI & right customization while identifying the business objective. It is to gain knowledge about potential customers & reasons for traffic fluctuations. It will help to enhance the scalability & conversions.
Online Marketplace Solutions
Experts at SemiDot have expertise in crafting custom online marketplaces helpful for eCommerce businesses to expand their boundaries & market segments. Our built solutions are advantageous when it comes to managing complex online store projects & easy processing of different catalogs.
PWA
Scalable & intuitive Progressive Web Apps are a vital part of eCommerce web development services. It is used to target both web & mobile users engineered with simple UI/UX for better customer engagement. We deliver fully-featured PWAs built with a ready-made PWA studio & necessary tooling.
Multi-Vendor Solutions
These solutions help to bring multiple vendors under one roof and provide them the opportunity to sell different products. SemiDot has a specialty in developing multi-vendor marketplaces including features like admin dashboard, ads management, auto-sync inventory, bulk product uploading, microsites management, business badges organization, and so on.
eCommerce Aggregators
Our firm is looking forward to delivering you with eCommerce aggregator solutions as these will let you host and deal with multiple brands easily. Being a top eCommerce development company, we help brands to promote their services & products in real-time via these aggregators.
Our Recent Works
Some of the esteemed projects we worked upon, to give you a glimpse of the way we work.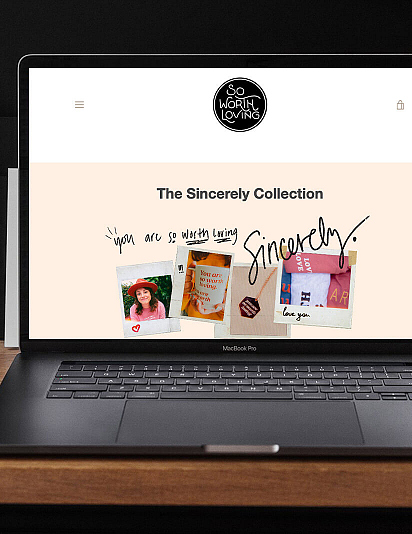 So Worth Loving
eCommerce Clothing Store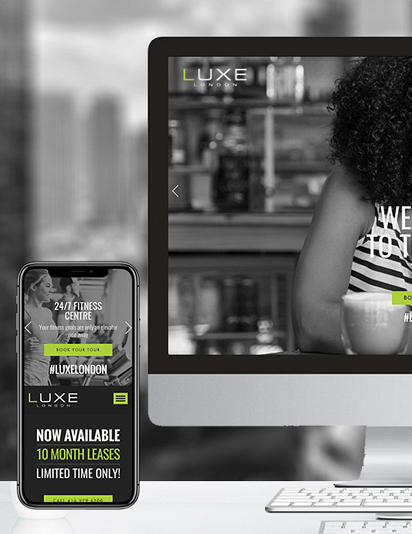 Luxe London
Luxury Rental Units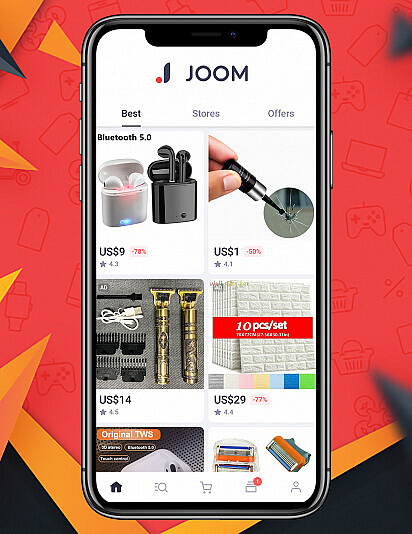 Joom
Ecommerce online marketplace
Total Exchange Market
Largest Crypto Marketplace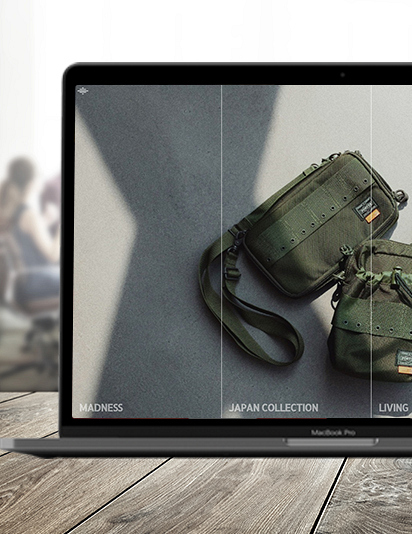 Madness (MDNS)
Online clothing store
Let's take this growing relationship to the next level.
View All Work
Modern Technology Integration to Get Improved Ecommerce Solutions
At SemiDot, our experienced development team integrates the latest technologies seamlessly to deliver competent eCommerce solutions to clients worldwide. With every firm that tries to vie users' attention, we also help you to get the tech advantages to provide a unique experience and to stand apart from the competitors.
Latest Technology Stack to Integrate into an eCommerce Solution
Our expert team of eCommerce developers brings your idea to life with customized and approachable functionality & features. With the right use of core technologies and tools, we try to make every solution worth using and according to the client's requirements.
Mobile Programming
Android
iOS
React Native
Flutter
Software Technology
Magento Open Source
Magento Commerce Cloud
Adobe Commerce
Adobe Experience Manager
Magento B2B
Magento Order Management
Payment Gateways
PayPal
Braintree
Stripe
Square
Adyen
BlueSnap
Clouds
Amazon Web Services
Microsoft Azure
DigitalOcean
Google Cloud
Rockspace
Back-office Technologies
SAP
Microsoft Dynamics 365
Acumatica
Salesforce
HubSpot
Zendesk
Get Robust & scalable eCommerce solutions
Increase your ROI and gain more benefits by adopting our feature-rich eCommerce development solution.
Book Free Consultation
Hire Dedicated eCommerce Developers
At SemiDot, we will help you to accomplish your business objectives by providing the assistance of an expert team. You can hire both eCommerce web developers and app developers from us to get the appropriate solutions that will help you to turn your ideas into realism. We have adroit developers who very well know how to build next-gen solutions while combining the research-based perceptions to maintain the relationship between the brand & customers.
Both eCommerce website developers & app developers in our company have rich knowledge and experience with a creative vision. Thus, we are capable to offer a next-level experience when it is about users, shoppers, or getting better revenue. To provide you with a solid eCommerce solution, our developers go through your requirements first, analyze the viable obstructions, and identify & outline the scope to develop an eCommerce website or app for you.
WHAT MAKES SEMIDOT THE RIGHT CHOICE FOR Ecommerce DEVELOPMENT SOLUTIONS
The reason we were chosen as eCommerce development by our clients, is because we put their requirements above everything else.
Technical Knowledge
Our team of developers focuses on developing high-level solutions using advanced technologies and the latest trends.
Competitive Pricing
The services we offer are combined with competitive prices so that your business can get an optimal return on investment.
Custom Solutions
Our team has years of expertise in developing efficient custom eCommerce solutions according to the client's requirements.
User-centric Apps
Our eCommerce developers have expertise in developing user-centric apps that give the most engaging user experiences.
NDA
At SemiDot, we respect and value the privacy of our clients and take all measures to keep things private and confidential.
Post-delivery Support
We offer three months of free support services to our clients and make sure that your e-store functions perfectly well.
FAQs
For tailored app and website development, immense research is done by our top ecommerce developers.
Yes, dedicated team of eCommerce developers at SemiDot has the expertise to provide efficient eCommerce website development services. It depends on the line of products clients want to offer and the market they want to target, our development team will provide the exact outcome client wants to have.

Yes, hiring a developer for your project will surely benefit your project. Developers have expertise in developing these web and app solutions, so they can offer you the best options, to choose from, related to the type of app, or even the platform, on which you should get your app developed. You can also get a custom e-store developed for your business.
No. At SemiDot, our team understands that every business is different and has different needs. We aim to make your e-store unique and engaging to offer a unique ecommerce shopping experience to the user. Our designing and developing team will strive hard to create a unique look and feel for your online store.

No, there will not be any constraint on the number of users or products with the solution we will develop. There can be unlimited products or users, but you will need to upgrade the hosting service accordingly. You can hire eCommerce developers who have expertise in developing such solutions.

Being a versatile eCommerce development company, our team has expertise in integrating any shipping/payment gateway, as long as it provides valid API and compatible with the technology you choose for development. More than one shipping/payment gateways can also be integrated into a single store.

The security of your e-store is our main focus. We take every measure to add security features to your website and app. Our team put encryptions to assure that your buyer's data is protected. We have further security audit services for finding loopholes and filling those gaps.

There is no exact cost of eCommerce website development. Being a top e-commerce website development company, we have delivered diverse projects with different costs. The final cost depends on a lot of factors such as chosen platform, features, development team, etc. The overall process takes 6 to 10 weeks and sometimes, more than that. It all depends on the requirements.

Yes, testing is comprised when we provide you with the final price structure. Though, it depends on the client as well if he/she wants, they can hire expert QA from outside.

SemiDot Infotech is a leading eCommerce portal development company that has adroit eCommerce web developers with rich experience and next-level expertise, hence we only suggest you the best for your eCommerce website! When it is about eCommerce website platforms, mostly it depends on the target audiences and business needs. You can go for Magento which holds the future.

Client Testimonial
I was pretty skeptical about outsourcing my project to a different country, but SemiDot proved to be even better than some of the companies I have worked with, within Europe. The prices they quoted were pretty decent, so I took the leap, and they delivered perfectly, and in time, what they promised.

Muhanad
Me and Harry (Business head of SDI) clicked instantly, thanks to our common passion towards Blockchain. They are currently working on a blockchain-based game for our company. Overall, Semidot Infotech is a complete package, low prices combined with top quality.

Carol
A Great design requires a team of enthusiasts, and these guys delivered exactly what I hoped for. Looking forward to continuing my partnership with Semidot Infotech. Give this company a try, as soon as you see their portfolio, you will know exactly what I had been talking about.

Bobby
Outsourcing a multi-million-euro project to a small company in India? You guys must be thinking I am joking. Well, I am not, Semidot Infotech is the complete package you would want for your project, they are truly client-centric, something which is very hard to find in today's world.

Neil Degg
We are doctors, and passionate about what we do, so one fine day, we decided to get an app for pregnancy needs. We came across Semidot through a friend who had previously worked with them, they delivered the app in just 2.5 months, which is something truly incredible.

Jamil & Idries
So, I came up with a one of a kind idea, and when most web development companies told me that's impossible in your budget, these guys proved to be my saviours. They not only made the web app per the requirements, but also scaled it, to be used by millions of users, and did all of it, in my budget.

Siegfried Gretzinger
The primary goal behind my project was to take my business online, and I really didn't expect or anticipate this much response from my customers. I have dealt with many web development companies in the past, and I can easily say that they have the expertise and resources to develop a good application.

Mario Thaler
My idea was brought to life with the help of these guys, it is all thanks to them, that my business could take off so smoothly. SemiDot has proved to be a great business partner, and Kapil (CTO of the company) has proved to be one of the greatest mentors I have ever come across.
Benjamin Buren
Our Featured Blogs
Want to know about the latest technology trends? You can find all of them here.
Interested in working with us?
LET'S TALK AND GET STARTED