Reasons to consider

E-commerce Website Development for your business

Ecommerce has completely changed the way people shop for the products they need. No one wants to stand in those long lines, at a shopping mall, and wait for their turn for at payment counters. Now, digital stores draw in more buyers today than conventional physical stores. E-stores have changed the ecommerce shopping experience of the buyers, and they are totally enjoying it. Having an e-store for your business results in more users and wide recognition. You can target a wide group of audiences, even from different demography.

At SemiDot, we have a separate team of eCommerce web developers, having expertise in eCommerce mobile app development, and eCommerce website development. Our expert eCommerce web developers carry with them an experience of over 15 years. With that kind of experience, they can create engaging and attractive websites for different products and niches. We are known to develop feature-rich websites per your business needs. Our team understands that it is not an easy task to manage an e-store, therefore we strive hard, to provide a robust eCommerce platform to cater to all your requirements.

There are a lot of pre-built eCommerce makers, such as Shopify, WooCommerce, Magento, with more coming up each day. But these eCommerce websites lack something, they can't get you proper custom eCommerce websites like the one you dreamt of. There are various limitations to Shopify and Magento, they have various limitations of what you can do with them. We cater to your needs by crafting a custom eCommerce website development solution as per your requirement.
Our eCommerce Development Services
As a leading eCommerce website development company, we provide a myriad of services to help your business outshine.
Payment Gateway Integration
A trusted payment gateway adds to the success of your e-store. We have a wide range of payment gateways to choose from, for both your eCommerce website and mobile app.
Magento Development
Magento is one of the most popular platforms for eCommerce website development. Our experts can take your project to new heights by unwinding Magento's true capabilities.
Logistics & Customer Service
We believe both logistics and customer service are integral parts of an eCommerce platform. We can create integrated portals to take complete care of your customers.
Maintenance & Support
Apart from offering development services, our eCommerce developers focus on giving round-the-clock support and maintenance to our clients to avoid the chances of error.
eCommerce mobile app development
Smartphones are the best way to reach your users. We create attractive and easy to manage eCommerce mobile apps, that help you connect with customers, in an engaging way.
CMS Integration
At SemiDot, we have expertise in working with various open-source eCommerce platforms like Magento, WooCommerce, Shopify, and other CMSs to build a fully-functional e-store.
Discuss Your Project with Our Specialists
We are interested in a long term partnership. When you hire SemiDot Infotech, you get a reliable partner for all your software development needs.
Let's Talk
Need for eCommerce Development?
Investing in an e-store opens many new gates. It gives you an option to reach a wide group of people and appeal to a larger demographic. Also, you can be available for your users to shop around the clock, without worrying about the timings of a physical store.
Gain New Customers
E-store lets you reach a large number of people and increase the chances of gaining new customers.
Business globalization
Ecommerce mobile marketing, or even having a website, is a great way to expand your business globally.
Low Operating Cost
Taking your business online reduces the cost as compared to having a physical store.
Comparison Shopping
People like to compare the products before actually buying them, e-store gives this option.
Open 24/7
Your users can buy the products at any given point of time as e-stores are open all the time.
Targeted Communication
If your buyer faces any issue, you can always offer them support through eCommerce platforms.
Our Recent Works
Some of the esteemed projects we worked upon, to give you a glimpse of the way we work.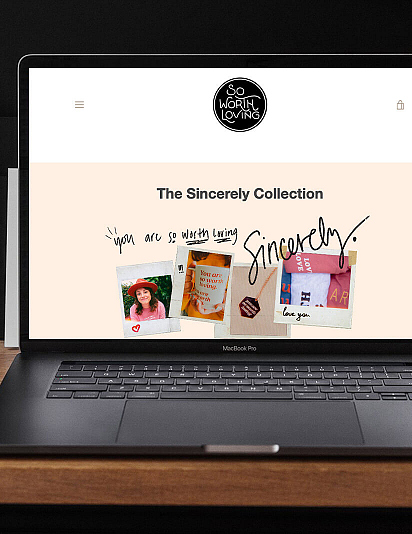 So Worth Loving
eCommerce Clothing Store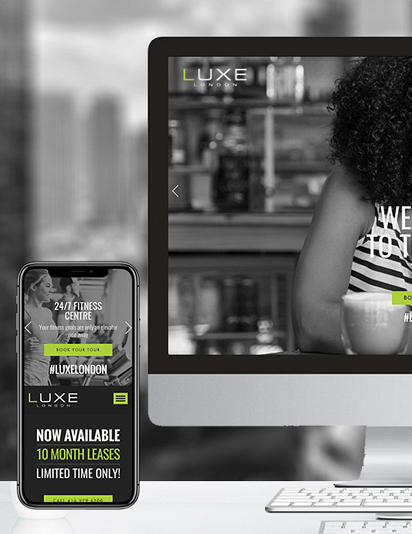 Luxe London
Luxury Rental Units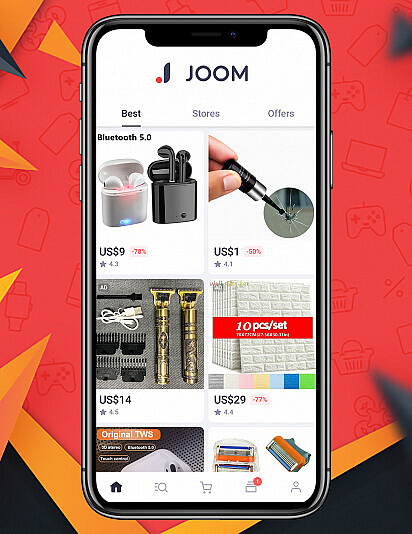 Joom
Ecommerce online marketplace
Total Exchange Market
Largest Crypto Marketplace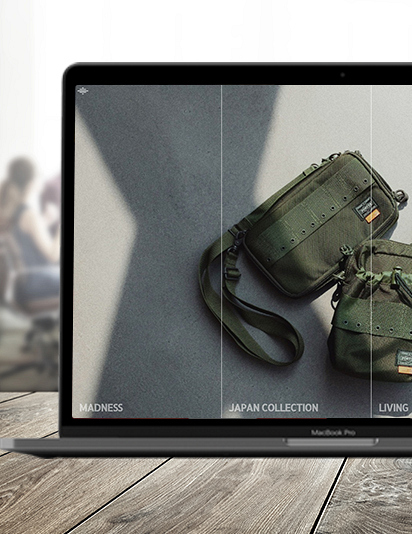 Madness (MDNS)
Online clothing store
Let's take this growing relationship to the next level.
View All Work
Industries We Serve
We cater our services to a wide array of business verticals, some of them are listed below:
Education
Healthcare
Entertainment
Banking
Travel
Transport
Food
Real Estate
Dating
Sports
WHAT MAKES SEMIDOT THE RIGHT CHOICE FOR Ecommerce DEVELOPMENT SOLUTIONS
The reason we were chosen as eCommerce development by our clients, is because we put their requirements above everything else.
Technical Knowledge
Our team of developers focuses on developing high-level solutions using advanced technologies and the latest trends.
Competitive Pricing
The services we offer are combined with competitive prices so that your business can get an optimal return on investment.
Custom Solutions
Our team has years of expertise in creating engaging custom solutions, for both your website and mobile app.
User-centric Apps
Our eCommerce developers have expertise in developing user-centric apps that give the most engaging user experiences.
NDA
At SemiDot, we respect and value the privacy of our clients and take all measures to keep things private and confidential.
Post-delivery Support
We offer three months of free support services to our clients and make sure that your e-store functions perfectly well.
FAQs
For tailored app and website development, immense research is done by our top ecommerce developers.
Depending on the line of products you have on offer, and the market which you want to target, e-stores are highly profitable when they work. We have a dedicated team of eCommerce developers, who have expertise in creating eCommerce mobile app, and websites for several clients, having quite many products.

Yes, hiring a developer for your project will surely benefit your project. Developers have expertise in developing these web and app solutions, so they can offer you the best options, to choose from, related to the type of app, or even the platform, on which you should get your app developed. You can also get a custom e-store developed for your business.
No. At SemiDot, our team understands that every business is different and has different needs. We aim to make your e-store unique and engaging to offer a unique ecommerce shopping experience to the user. Our designing and developing team will strive hard to create a unique look and feel for your online store.

No, there will not be any constraint on the number of users or products with the solution we will develop. There can be unlimited products or users, but you will need to upgrade the hosting service accordingly. You can hire eCommerce developers who have expertise in developing such solutions.

Being a versatile eCommerce development company, our team has expertise in integrating any shipping/payment gateway, as long as it provides valid API and compatible with the technology you choose for development. More than one shipping/payment gateways can also be integrated into a single store.

The security of your e-store is our main focus. We take every measure to add security features to your website and app. Our team put encryptions to assure that your buyer's data is protected. We have further security audit services for finding loopholes and filling those gaps.

There is no exact cost of eCommerce website development. Being a top e-commerce website development company, we have delivered diverse projects with different costs. The final cost depends on a lot of factors such as chosen platform, features, development team, etc. The overall process takes 6 to 10 weeks and sometimes, more than that. It all depends on the requirements.

Yes, testing is comprised when we provide you with the final price structure. Though, it depends on the client as well if he/she wants, they can hire expert QA from outside.

SemiDot Infotech is a leading eCommerce portal development company that has adroit eCommerce web developers with rich experience and next-level expertise, hence we only suggest you the best for you! When it is to the eCommerce website platforms, mostly it depends on the target audiences and business needs. You can go for Magento which holds the future.

Client Testimonial
I was pretty skeptical about outsourcing my project to a different country, but SemiDot proved to be even better than some of the companies I have worked with, within Europe. The prices they quoted were pretty decent, so I took the leap, and they delivered perfectly, and in time, what they promised.

Muhanad
Me and Harry (Business head of SDI) clicked instantly, thanks to our common passion towards Blockchain. They are currently working on a blockchain-based game for our company. Overall, Semidot Infotech is a complete package, low prices combined with top quality.

Carol
A Great design requires a team of enthusiasts, and these guys delivered exactly what I hoped for. Looking forward to continuing my partnership with Semidot Infotech. Give this company a try, as soon as you see their portfolio, you will know exactly what I had been talking about.

Bobby
Outsourcing a multi-million-euro project to a small company in India? You guys must be thinking I am joking. Well, I am not, Semidot Infotech is the complete package you would want for your project, they are truly client-centric, something which is very hard to find in today's world.

Neil Degg
We are doctors, and passionate about what we do, so one fine day, we decided to get an app for pregnancy needs. We came across Semidot through a friend who had previously worked with them, they delivered the app in just 2.5 months, which is something truly incredible.

Jamil & Idries
So, I came up with a one of a kind idea, and when most web development companies told me that's impossible in your budget, these guys proved to be my saviours. They not only made the web app per the requirements, but also scaled it, to be used by millions of users, and did all of it, in my budget.

Siegfried Gretzinger
The primary goal behind my project was to take my business online, and I really didn't expect or anticipate this much response from my customers. I have dealt with many web development companies in the past, and I can easily say that they have the expertise and resources to develop a good application.

Mario Thaler
My idea was brought to life with the help of these guys, it is all thanks to them, that my business could take off so smoothly. SemiDot has proved to be a great business partner, and Kapil (CTO of the company) has proved to be one of the greatest mentors I have ever come across.
Benjamin Buren
Our Featured Blogs
Want to know about the latest technology trends? You can find all of them here.
Interested in working with us?
LET'S TALK AND GET STARTED