Reasons to consider

An Android app solution for your business

SemiDot Infotech is one of the top Android app development company in the USA. We have been offering Android app development services to a variety of businesses that are looking to expand via mobile apps. To date, we have developed over a hundred scalable and robust mobile apps for the leading brands in the field of tourism, real estate, health and fitness, education, and many more. By blending experience with the latest trends, we have helped both start-ups and large-scale enterprises to target mobile users via innovative and feature-rich Android apps.

We have a dedicated team of Android app developers who have the prowess of designing and developing apps that not only attract users' attention but also bring high revenue. While creating Android apps for your business we make use of the best tools and methodologies so that the apps developed are feature-rich and error-free. Our developers have in-depth knowledge of programming languages like Kotlin, Java, C, C + +, HTML, and CSS and develop high-end Android apps. With our expertise in designing both the most complex and the simplest application, we will give you the best options for your business. Our goal is to implement your idea into reality.
Our Android App Development Services
With years of experience in the industry, we can create the best Android app development solutions for a variety of businesses.
Native Android app development
Native Android app development for those who are looking forward to the absolute best, best performance, best optimization, scaled to be used by millions of users.
Cross-platform app development
An app created to run on both platforms, Android and iOS, with a tad bit compromise on the performance, all while saving a lot on the time and cost to develop part.
App development in Phases
Have a business master plan? You can leave creating and rolling out your app in phases to us, we will create the basic app components fitted to be rolled out in phases.
Testing
Our Android app developers work closely with our quality control team, to make sure that your application is extensively tested before going live on the Play Store.
Support and maintenance
We offer three months of free of cost support, every bug or crash (if any) will be covered, and solved on top priority, you can also choose to extend this support indefinitely.
Enterprise Android solutions
Our team provides fully custom and ready-made enterprise Android app solutions, to make all the online work truly portable and efficient, for all kinds of workplaces.
Discuss Your Project with Our Specialists
We are interested in a long term partnership. When you hire SemiDot Infotech, you get a reliable partner for all your software development needs.
Let's Talk
Why Android application development?
The Play Store has come up as one of the greatest platforms for both engaging and reaching our customers. When compared to other mobile web solutions, the Android apps are in a class of their own, it isn't just a want anymore, it is now a need to have an Android app.
Huge platform
Millions of users look for mobile apps of their choice on the Play Store for their daily chores.
New world necessity
Mobile web is old news, optimized high performance Android apps have taken over.
Engaging
With the UI/UX capabilities of Android apps, they offer much higher long term RoI.
Comprehensive solution
Apps make more of a comprehensive solution when compared to other mobile solutions.
User satisfaction
Apps have proven to be highly satisfying to use when compared to the generic mobile web.
Cost-effective
A potential to be used by millions of users makes Android apps a cost-effective solution.
Our Recent Works
Some of the esteemed projects we worked upon, to give you a glimpse of the way we work.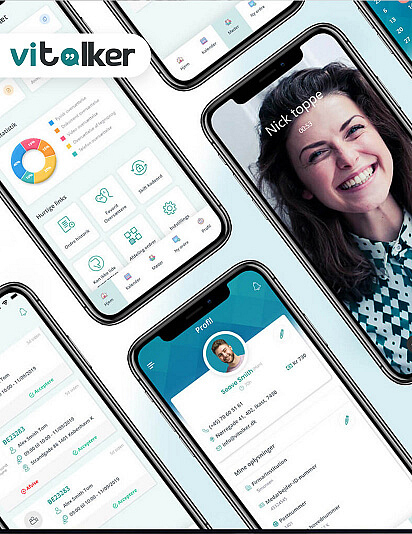 ViTolker
Content Translation Made Easy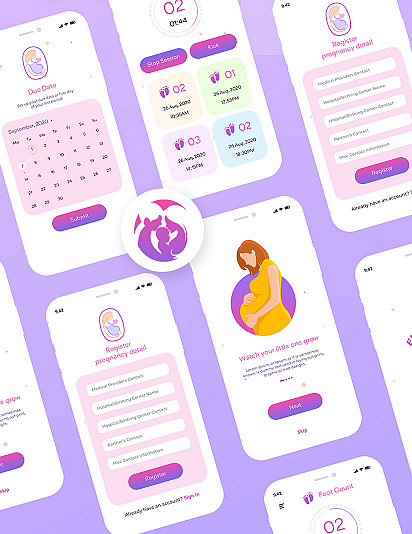 Everything Pregnancy
Your Personal Bump Journey Mobile App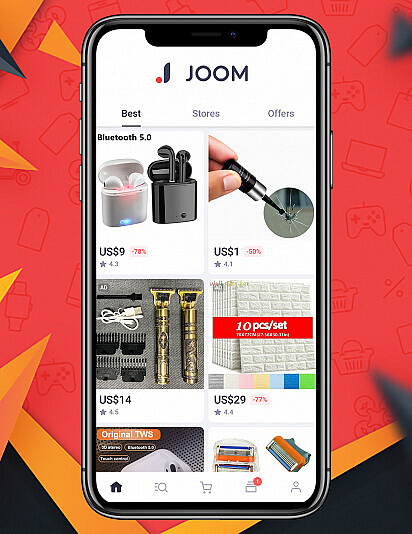 Joom
Ecommerce online marketplace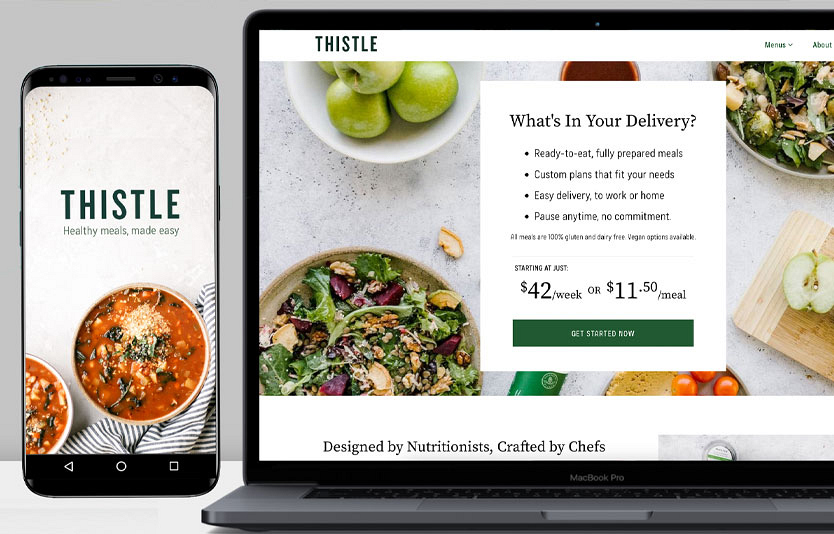 Thistle
Organic Food delivery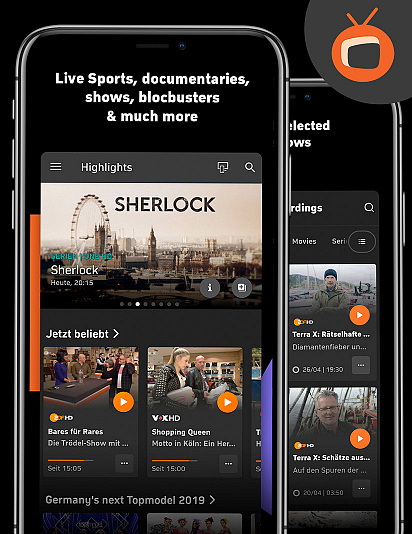 Let's take this growing relationship to the next level.
View All Work
Technologies
we are working with
Doing it is possible for most, but only a few can do it efficiently, especially when we put into consideration, the performance of the app, and the cost and time to develop it.
IONIC
TITANIUM
UNITY
ADOBE AIR
REACT NATIVE
FLUTTER
REACT NATIVE
FLUTTER
NATIVE SCRIPT
TITANIUM
XAMARIN
Corona SDK
KOTLIN
JAVA
Native Development Kit
Industries We Serve
Our Android app development expertise extends to most popular industries, you can find a few of them below.
What makes SemiDot the right choice for Android app development
The reason we were chosen as Android app developers by our clients, is because we put their requirements above everything else.
Exclusive app prototypes
If it's your business requirement, giving you a fully capable app prototype in the least possible time, will be our top priority.
NDA as per your requirements
If you require an NDA for your Android app, we have no problems in signing one. We keep client satisfaction as our top priority.
Least turnaround time
Our developers are well versed in developing various applications, they will ensure the least time to develop your Android app.
Exclusive Android apps
We can create and implement an Android app that fits all your business requirements, customized just the way you want.
Post-delivery support
Our app development packages include three months of free maintenance with every Android app that we develop.
Versioning
Version control is an important factor to stay on top on the Google Play Store, and our experts take care of it very well.
Dedicated Project manager
We deploy a dedicated project manager for every project, they will ensure the standards and requirements are all met.
Top security measures
Both the admin panel and the app are thoroughly checked for all kinds of potential security threats, to keep your app safe.
High-performance apps
People will get the performance they wished for, with our intricately developed, high-performance Android mobile apps.
FAQs
The list of most popular questions by our clients, we decided to make a list for easing things at all ends.
Our intricate designing and an eye towards the details make us one of the best Android development companies. Creating high performance, scalable Android apps is our forte and is achieved by maintaining high development and coding standards.
We have top developers in various Android technologies and tools like Java, Kotlin, Android studio, and Flutter, which makes us the jack of all trades. Our Android app developers play a significant part in the community, so they get early access to dev builds of various Android app development technologies, giving them an edge over other developers.
It depends more on the market dynamics, but we can promise the app we create for you is going to be the best, amongst all your competitors. Through years of experience, our developers know exactly what the Android users crave for in an app, they will fit in your customizations subtly, in between.
We have worked in over 100+ Android apps since 2011, the developers we hired then, are still a part of our company, and have become leaders in their respective technologies. The apps we created were mostly of different industries, through which our developers gained inside knowledge of most industries.
With our experience extending to many industries, and a strong portfolio to back it, we believe we would be a good choice for those looking forward to quality Android mobile app development. Also, our team of developers and designers is handpicked, together they have created some of the world's profound Android applications.
We have special packages which take care of that, in fact, we are one of the only companies that would provide you with a maintenance package for an indefinite time. For all our projects, we provide free maintenance of 90 days, and beyond that, you have the option of extending it.
If you are certain you will need to add features/functionalities in phases to your app, we have a very special plan for you. We offer a package that revolves around creating components in a way in which they can modify according to versions at a later stage. It is highly beneficial in the long run for everyone who has a plan to roll out their app in phases.

We take all necessary steps for securing your app to the highest degree, we have also worked in a fair share of Crypto wallet apps where security was of the highest priority. We understand how the privacy and security of your customers are your top priority. Over and above following Google's security best practices, our testers go the extra mile to ensure the app and your users' data, is safe in every way.
It completely depends on the technology you want your Android app to be developed in, along with the scale of the app. We have worked for projects ranging from $5000 to $1.5+ million. Third party integrations, and the complexity of the app, are the two main factors behind increasing or decreasing the total app development cost.

Client Testimonial
I was pretty skeptical about outsourcing my project to a different country, but SemiDot proved to be even better than some of the companies I have worked with, within Europe. The prices they quoted were pretty decent, so I took the leap, and they delivered perfectly, and in time, what they promised.

Muhanad
Me and Harry (Business head of SDI) clicked instantly, thanks to our common passion towards Blockchain. They are currently working on a blockchain-based game for our company. Overall, Semidot Infotech is a complete package, low prices combined with top quality.

Carol
A Great design requires a team of enthusiasts, and these guys delivered exactly what I hoped for. Looking forward to continuing my partnership with Semidot Infotech. Give this company a try, as soon as you see their portfolio, you will know exactly what I had been talking about.

Bobby
Outsourcing a multi-million-euro project to a small company in India? You guys must be thinking I am joking. Well, I am not, Semidot Infotech is the complete package you would want for your project, they are truly client-centric, something which is very hard to find in today's world.

Neil Degg
We are doctors, and passionate about what we do, so one fine day, we decided to get an app for pregnancy needs. We came across Semidot through a friend who had previously worked with them, they delivered the app in just 2.5 months, which is something truly incredible.

Jamil & Idries
So, I came up with a one of a kind idea, and when most web development companies told me that's impossible in your budget, these guys proved to be my saviours. They not only made the web app per the requirements, but also scaled it, to be used by millions of users, and did all of it, in my budget.

Siegfried Gretzinger
The primary goal behind my project was to take my business online, and I really didn't expect or anticipate this much response from my customers. I have dealt with many web development companies in the past, and I can easily say that they have the expertise and resources to develop a good application.

Mario Thaler
My idea was brought to life with the help of these guys, it is all thanks to them, that my business could take off so smoothly. SemiDot has proved to be a great business partner, and Kapil (CTO of the company) has proved to be one of the greatest mentors I have ever come across.
Benjamin Buren
Our Featured Blogs
Want to know about the latest technology trends? You can find all of them here.
Interested in working with us?
LET'S TALK AND GET STARTED