Reasons to consider

Python development services for your business

Python is a beautiful programming language and we at SemiDot Infotech, take pride in providing the best of the best Python software development services. Semidot Infotech is a leading Python Development Company that offers top-notch python development services as per your business requirements.

Our team of experts has grown with Python to achieve impeccable expertise in one of the greatest programming languages. Our team of expert Python developers has an avid mastery of all popular Python web development frameworks. For example, Python and Django go hand in hand for web development, so our Python developers have completely mastered Django development. Our expertise in Python frameworks will allow your project to include all the features of Python to the deepest extent.

The factors which affect Python development solutions are much more intricate than the others, only a top Python development company has the practical expertise to create a great web application with Python. We are also a top mobile app development company, which helps when developing both web and mobile applications for a product. We suggest the most suitable development language which will work best for your project, rather than going with any random technology.
Our Python Development Services
What makes SemiDot Infotech different, is our eye towards details, both while hiring our developers, and while creating your project.
Python Web Development
We have worked in numerous projects for Python Web development, it is our most researched and worked upon service, we will ensure you top your competition in every aspect.
IoT Solutions
Having an integrated environment where all your devices could be easily connected is a great option and as most development companies, we trust Python for that.
Data Migration
For those who are still stuck into those outdated technologies, we offer Python migration services and convert your old solutions into a new one without the data loss.
AI and ML Solutions
Python development services are highly preferred by businesses for developing advanced Artificial Intelligence and Machine Learning solution for all types of industries.
Prototyping
Being a top Python development company, our experts are highly experienced in creating rich and simple to understand prototypes for your websites and apps.
Web Application Development
A complete web solution can be developed with Python by our full-stack Python web developers. We take care of every minor detail of your project, to provide you with an all in one solution.
Discuss Your Project with Our Specialists
We are interested in a long term partnership. When you hire SemiDot Infotech, you get a reliable partner for all your software development needs.
Let's Talk
Why Python web development?
With Python currently holding the #1 rank in PYPL most popular programming language index, people are accepting Python more than ever. A top Python web development company like ours' has a pool of expert Python developers at your service. We work in almost all time zones and offer 24/7 support.
Huge platform
Python tops the popularity charts and brings along a large pool of community-focused developers.
Scalable
Scalability is no bar when developing websites or web apps with Python, it can handle it all.
Engaging
Engaging websites are our forte, we ensure every user of your find something truly engaging.
Comprehensive solution
Websites made through Python can house a lot of features, making them a comprehensive solution.
User satisfaction
The hyper optimized experience plays a very important part when it comes to user satisfaction.
Cost-effective
Python prove to be a very cost-effective solution when development is done in right direction.
Our Recent Works
Some of the esteemed projects we worked upon, to give you a glimpse of the way we work.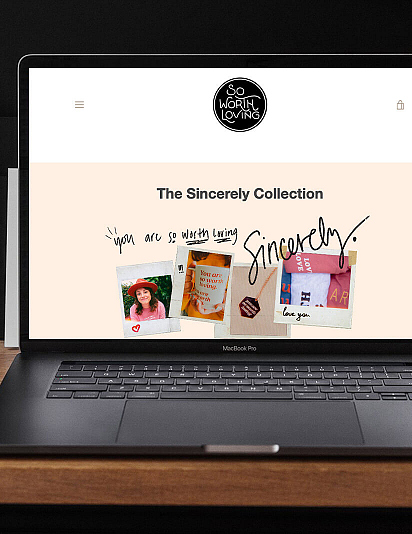 So Worth Loving
eCommerce Clothing Store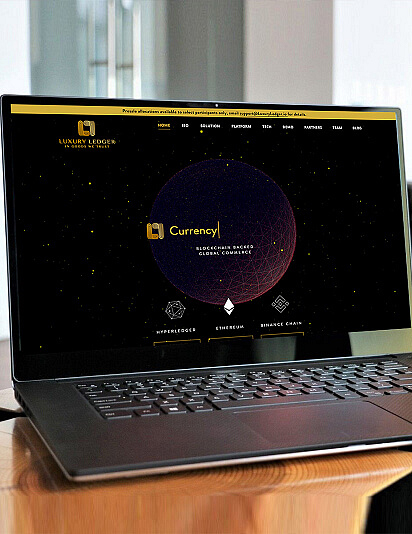 Luxury Ledger
Blockchain meets Luxury Retail Space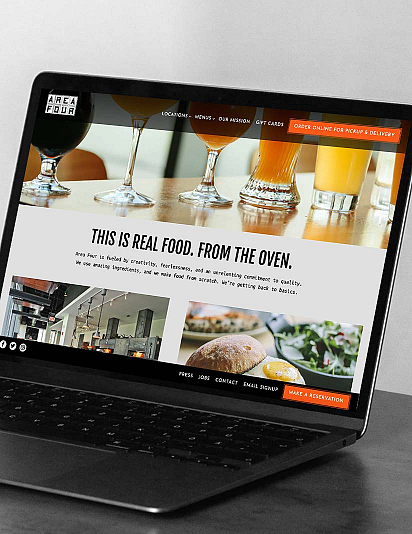 Area Four
Online Pizza delivery
Total Exchange Market
Largest Crypto Marketplace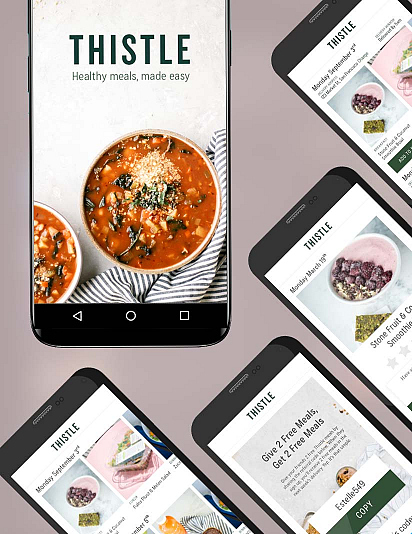 Thistle
Organic Food delivery
Let's take this growing relationship to the next level.
View All Work
Frameworks
we are working with
We use a plethora of frameworks of Python, to create perfect solutions for every business type, in least possible time. We will always ensure only the most advanced versions of technologies are used in your project.
Django
Pyramid
TurboGears
Web2py
Grok
Zope
Flask
Bottle
CherryPy
Falcon
Hug
Bobo
Tornado
Sanic
Vibora
Quart
Twisted
FastAPI
Industries We Serve
Our Python app developers' expertise extends to many popular industries, you can find a few of them below.
What makes SemiDot the right choice for Python web development services
Our proven track record and years of experience make sure your application stays at the top of your competition, always.
Exclusive wireframes
Our experience is what makes us a top Python software development company, we create the best frame for any app.
NDA as per your requirements
We understand NDA could be a necessity for you, and we have no problems in signing one if you require it as a part of the contract.
Least turnaround time
We will assure your Python website/web app is developed at the earliest time possible, with all requirements met.
Exclusive web apps
We create robust web apps, scaled to perform, and perfected in every way, using Python's exclusive tools and frameworks.
Post-delivery support
All our Python web and web app development packages include 3 months of maintenance, regardless of project size.
Content management
A simple and clean content management system will be made for you if you require to make regular changes on the website.
Dedicated Project manager
We deploy a dedicated core Python project manager for every project, ensuring the standards are always met.
Top security measures
Security best practices are something that comes with experience in Python development, we will ensure top-notch security.
High-performance web apps
Python development is known for the optimization it provides, we will ensure your app outperforms the others'.
FAQs
Python is simple but things still might get confusing, here are the most asked questions by our prior customers.
The main advantage of Python web development is that it can handle a massive number of users simultaneously. That's why it's the preferred choice for large scale applications, we can create a website or web app of any scale you look forward to, it could be anything from 100s to millions of users.

In most cases, Python developer and Architect are used interchangeably. Technically, Python Application architect designs the high-level flow of the product and passes it on to the Python developer. The Python developer is hired to work on the low-level flow, which directly interacts with the hardware on a lower level.
We are fully involved from the planning phase to the product delivery. A top python development company like us needs to assist the client in every possible way. If you require, we would be happy to help you in scope finalization and choosing the best development technology for your project.

We believe that we are one of the top Python web development companies. We have extensive experience in developing large scale python applications and have happy clients all over the globe. We at SemiDot Infotech are committed to fulfilling all your development needs. Be it a gaming app or a web application, our expert developers have experience in all technologies.

Python is becoming more and more relevant in the last few years. It has climbed up the ladder to be the first choice for funded startups in 2021. It's a good time to learn the Python programming language for web development, as it will benefit all around, for business, it's the best choice for those setting up new businesses, or looking to get their previously built app, scaled to a new level.

The main difference between beginner and expert Python developers is the coding standard and time efficiency. Experienced Python developers can justify their price with their superior skill-set. Also, when talking specifically about Python, the scope is as vast as we can imagine, there are many types of different Python developers, depending on their particular technology proficiency.

Yes Absolutely, all our codes are checked by our project managers to make sure we deliver the highest quality code layout to our clients. We really excel in this part. We will 'suggest' you the best technology to use, rather than 'telling' you the best technology to use. We believe, this is what separates a mediocre Python web development company and a great one. We never impose, and that's what helps us build a long-term relationship with our customers.
Python is an easy language to learn but a difficult one to master, Python developers can create a strong technical backbone for your startup and that's why they are costly compared to other technologies. The things that make a great web solution company isn't just about building the perfect solution. It's about understanding the customer's requirements and then choosing the right path for development. If there's anything we can help you with, please feel free to contact us.

We provide maintenance and up-gradation services for free but only for 3 months and after that, you have to pay a significant amount to continue the services. We assure you to provide support by understanding your requirements.

Of course, we have professional and dedicated team members at our firm who are ready to help clients in every way possible. They will assist you at every step of the development process and will make you understand each technical aspect. When you hire a Python software development company like SemiDot, you don't have to worry about such things as we have rich experience in handling different clients with technical and non-technical backgrounds.

There are different prices included with different clients' requirements. If you want to have a customized app, it will include an increased cost than other Python solutions. Being a prominent Python app development company, we have different pricing plans so that clients can choose a suitable one among them according to their preferences.

Client Testimonial
I was pretty skeptical about outsourcing my project to a different country, but SemiDot proved to be even better than some of the companies I have worked with, within Europe. The prices they quoted were pretty decent, so I took the leap, and they delivered perfectly, and in time, what they promised.

Muhanad
Me and Harry (Business head of SDI) clicked instantly, thanks to our common passion towards Blockchain. They are currently working on a blockchain-based game for our company. Overall, Semidot Infotech is a complete package, low prices combined with top quality.

Carol
A Great design requires a team of enthusiasts, and these guys delivered exactly what I hoped for. Looking forward to continuing my partnership with Semidot Infotech. Give this company a try, as soon as you see their portfolio, you will know exactly what I had been talking about.

Bobby
Outsourcing a multi-million-euro project to a small company in India? You guys must be thinking I am joking. Well, I am not, Semidot Infotech is the complete package you would want for your project, they are truly client-centric, something which is very hard to find in today's world.

Neil Degg
We are doctors, and passionate about what we do, so one fine day, we decided to get an app for pregnancy needs. We came across Semidot through a friend who had previously worked with them, they delivered the app in just 2.5 months, which is something truly incredible.

Jamil & Idries
So, I came up with a one of a kind idea, and when most web development companies told me that's impossible in your budget, these guys proved to be my saviours. They not only made the web app per the requirements, but also scaled it, to be used by millions of users, and did all of it, in my budget.

Siegfried Gretzinger
The primary goal behind my project was to take my business online, and I really didn't expect or anticipate this much response from my customers. I have dealt with many web development companies in the past, and I can easily say that they have the expertise and resources to develop a good application.

Mario Thaler
My idea was brought to life with the help of these guys, it is all thanks to them, that my business could take off so smoothly. SemiDot has proved to be a great business partner, and Kapil (CTO of the company) has proved to be one of the greatest mentors I have ever come across.
Benjamin Buren
Our Featured Blogs
Want to know about the latest technology trends? You can find all of them here.
Interested in working with us?
LET'S TALK AND GET STARTED