Reasons to consider

IoT development for your business

The future is going to be governed by automation, it's only reasonable to focus on IoT development for your business, especially if the technology can improve it in any way possible. To clarify things further, IoT can indeed improve quality of life, but it will drastically improve businesses, across operations and management.

IoT technology is capable of automating from the biggest to the smallest of the machines. The main reason why IoT gained focus was how the devices were capable of self-sustaining, and ensuring things get done precisely and on time. With our R&D being deep-rooted in AI, we are the ones who could ensure the full potential of IoT is used in any of the business implementations you choose it for.

Our company has set foot in emerging technology since its beginning phase, our IoT developers and experts will ensure that the maximum potential of IoT is used for your IoT development project. We will make sure to thoroughly analyze your business and setup, and will them give you a brief, about if the implementation, is possible, or in simpler words, would be feasible. The app we would build for your IoT development will give you total control, filling in on all your business requirements.
Our IoT Development Services
Our IoT development services have them all, from building apps to calibrating devices, along with a consulting service for IoT development for your business.
AI integration
IoT and AI go hand in hand, to ensure maximum feasibility and usability of IoT devices, we integrate AI to the deepest possible level and make sure your devices are used to the fullest.
Wearable apps
If you want to control your myriad of internet-connected devices using your watch, or some other kind of wearable, we will develop a custom wearable IoT app for you.
NLP integration
Voice-enabled IoT devices are the newest in our portfolio, with our exclusively developed NLP algorithms, you would be able to control every device you want, using your voice.
Device calibration
Our IoT software development involves various stages of device calibration, we can do it per your needs and requirements, we usually do it every 3 months.
ML development
Our IoT developers work collaboratively with ML developers, the IoT devices your users would be using could be used to develop ML algorithms for your devices.
Custom IoT network
We have developed networks for various purposes, our expert IoT developers can develop a completely encrypted network on which your IoT devices would exchange data.
Discuss Your Project with Our Specialists
We are interested in a long term partnership. When you hire SemiDot Infotech, you get a reliable partner for all your software development needs.
Let's Talk
Need for IoT Development Services?
Using IoT solutions simplifies your business operations and offers an exemplary user experience. Customer satisfaction isn't the only thing that would be affected when you use IoT development for your business, the operations would be much smoother, and the RoI would be much higher than generic techniques.
Improved interaction
Integrating IoT solutions into your business will make customer interaction easy and effective.
24/7
IoT devices can work whenever you want, and automate the tasks, to ensure maximum throughput.
Easy-to-use
Our IoT app development focuses on making the app easy to use, for both you and your customers.
Reduced cost
The need for human managers would be much lesser, and so would the effort to drive operations.
New possibilities
IoT devices offer a whole new world of possibilities for us, as they can be controlled through an app.
Future proof
IoT devices can be used to improve logics, the more you use them, the more they improve.
Our Recent Works
Some of the esteemed projects we worked upon, to give you a glimpse of the way we work.
Jack'd
You are Jack'd - Be Yourself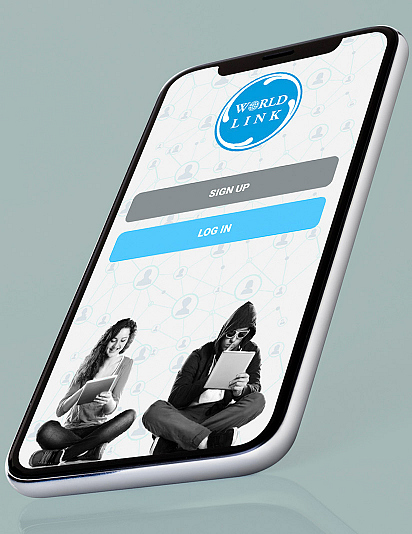 World link
Social Networking Platform
The Training Hub
Carefully Curated Training Sessions
Let's take this growing relationship to the next level.
View All Work
Industries We Serve
We have extended our IoT development solutions to multiple businesses, a few of them are listed below:
WHAT MAKES SEMIDOT THE RIGHT CHOICE FOR IoT APP DEVELOPMENT
The reason we were chosen as one of the best IoT app development company by our clients, is because we prioritize their requirements.
Technical Knowledge
Our IoT application development teams focus on creating advanced solutions using the latest technological trends.
Competitive Pricing
We offer the most competitive prices for IoT development in the market, all along with futuristic technology.
Custom Solutions
Custom IoT app development is our forte, we will develop the app specifically for your business requirements.
User-centric Apps
Our IoT application development team is focused on creating user-centric apps, they would love to use it for daily chores.
NDA
We understand NDAs could be a real requirement for IoT development projects, we have no problems with signing an NDA.
Post-delivery support
To ensure that clients face no issues, we offer three months of support and maintenance services, all for free.
FAQs
For developing quality custom IoT solutions, immense research is done by our IoT development team.
Pre-built IoT solutions can be hard to find for devices that are customized, even in the slightest of ways. Custom IoT development solutions are built to perfection, specifically for the configuration of your devices. We also believe in going further and calibrating the device every 3months, so we will always ensure maximum throughput while sustaining a zero error rate.

Yes, we have expert IoT development teams to make and customize IoT apps and IoT solutions for every business type and niche. We have dedicated teams for all emerging technologies, we will ensure we go through your requirements, and if seen fit, consult you and use AI and ML algorithms to take your business to new heights.

The cost to hire an IoT application developer would be much like hiring a normal app developer. However, if you are looking forward to implementing special technologies in the app, the cost may rise, but not too steeply. We are innovators and believe in advancing the world together, so we keep our prices low, to encourage more and more developers to adapt to this amazing technology.

We don't consider ourselves the top company anywhere, but our clients have benefited widely in all their business verticals. We have worked frequently for many IoT based projects, we have made apps for verticals ranging from minute devices, to major manufacturing machines, to home devices, to cars, along with the others.

No, there is no limit to the number of users that can use the app, neither there would be for the number of devices you want to control at a time. Our IoT apps would be as scaled as you want them to be, according to your business requirements.

Our apps are developed with pure intricacy, over and above that, we regularly calibrate IoT devices, to ensure absolutely zero chances of error. As an IoT software development company, developing the internet of things and taking it levels further is our responsibility. To make it even clearer, we offer free maintenance and support for all projects that we develop, to ensure our clients' peace of mind.

Client Testimonial
I was pretty skeptical about outsourcing my project to a different country, but SemiDot proved to be even better than some of the companies I have worked with, within Europe. The prices they quoted were pretty decent, so I took the leap, and they delivered perfectly, and in time, what they promised.

Muhanad
Me and Harry (Business head of SDI) clicked instantly, thanks to our common passion towards Blockchain. They are currently working on a blockchain-based game for our company. Overall, Semidot Infotech is a complete package, low prices combined with top quality.

Carol
A Great design requires a team of enthusiasts, and these guys delivered exactly what I hoped for. Looking forward to continuing my partnership with Semidot Infotech. Give this company a try, as soon as you see their portfolio, you will know exactly what I had been talking about.

Bobby
Outsourcing a multi-million-euro project to a small company in India? You guys must be thinking I am joking. Well, I am not, Semidot Infotech is the complete package you would want for your project, they are truly client-centric, something which is very hard to find in today's world.

Neil Degg
We are doctors, and passionate about what we do, so one fine day, we decided to get an app for pregnancy needs. We came across Semidot through a friend who had previously worked with them, they delivered the app in just 2.5 months, which is something truly incredible.

Jamil & Idries
So, I came up with a one of a kind idea, and when most web development companies told me that's impossible in your budget, these guys proved to be my saviours. They not only made the web app per the requirements, but also scaled it, to be used by millions of users, and did all of it, in my budget.

Siegfried Gretzinger
The primary goal behind my project was to take my business online, and I really didn't expect or anticipate this much response from my customers. I have dealt with many web development companies in the past, and I can easily say that they have the expertise and resources to develop a good application.

Mario Thaler
My idea was brought to life with the help of these guys, it is all thanks to them, that my business could take off so smoothly. SemiDot has proved to be a great business partner, and Kapil (CTO of the company) has proved to be one of the greatest mentors I have ever come across.
Benjamin Buren
Our Featured Blogs
Want to know about the latest technology trends? You can find all of them here.
Interested in working with us?
LET'S TALK AND GET STARTED