Reasons to consider

Ruby on Rails development services

Ruby on Rails is a framework based on the iconic Ruby, it is mostly used for building web applications. While Ruby on Rails development services are mostly preferred for web applications of big scale, we know how to make it worth for small businesses too. Ruby on Rails has more than a million advantages and that is the top reason why it's the base for Shopify, SoundCloud, and many more. ROR web development offers massive implementation options, for millions of users who would be using the application. Our top Ruby on Rails developers ensure that they implement your idea just the way you imagined, however, if there is something up for improvement, they make sure to tell you about it.

When RoR was launched people speculated it to be the greatest front-end development framework, and it hasn't let anyone down. People mostly know the basics of RoR, and they tend to ignore the depths it goes to. Being the top-rated ROR development company, and with our extensive experience of working on different domains using RoR, we build the most optimized web app for your business.

At SemiDot, our team of highly skilled RoR developers can help scale the app depending on your requirements and business niche. We believe in transparency, we are the apt Ruby on Rails development company for startups and enterprises in the sectors of SaaS, Fintech, Healthcare, Travel, ecommerce and many more.
Our Ruby on Rails Development Services
As a leading Ruby on Rails web development company, we offer several advanced development services across multiple industries
RoR Mobile App Development
At SemiDot, we develop scalable, robust, and high performing mobile app solutions for both Android and iOS operating systems, using the power of Ruby Motion technology.
RoR Ecommerce App Development
Ecommerce apps are the most valuable player of RoR development due to its multi-user support, and our top RoR developers can make it work just as you want.
RoR Web App Development
Our RoR developers have extensive experience in working with Rails for quality server-side development, which help them create an easy to use and scalable web portal.
RoR CMS Development
Being the top-rated Ruby on Rails web development company, we deliver unique CMS solutions with custom layouts and versatility, per your business requirements.
RoR Testing and Maintenance
Apart from RoR web app development services, our RoR experts offer extended support to our clients to reduce any possible chances of an operational glitches.
RoR Integration
Our team provides seamless RoR integration with third-party apps and APIs, including payment gateways, elastic cloud computing (EC2), and many other services.
Discuss Your Project with Our Specialists
We are interested in a long term partnership. When you hire SemiDot Infotech, you get a reliable partner for all your software development needs.
Let's Talk
Need for RoR Development solutions?
RoR has opened a world of new possibilities for businesses of all scales and niches, and the websites and web apps have only been better than before. Our RoR developers will ensure than everything falls right into place, and the solution we create for you, perfectly fits your business requirement.
Huge platform
Websites will never get old and web apps are catching pace, they are a must, to take your business forward.
New world necessity
Web apps are but a necessity, the finest way to do it is through quality RoR web app development services.
Engaging
If the web app is built right, no other mobile web platform can be compared to its RoI and possibilities.
Comprehensive solution
Ruby and Rails together create a comprehensive solution, unlike any other web or web app framework.
User satisfaction
Why people love apps developed using RoR is the feel and usability, associated with web apps.
Cost-effective
A potential to be used by millions of users on the internet, makes RoR web apps a really cost effective solution.
Our Recent Works
Some of the esteemed projects we worked upon, to give you a glimpse of the way we work.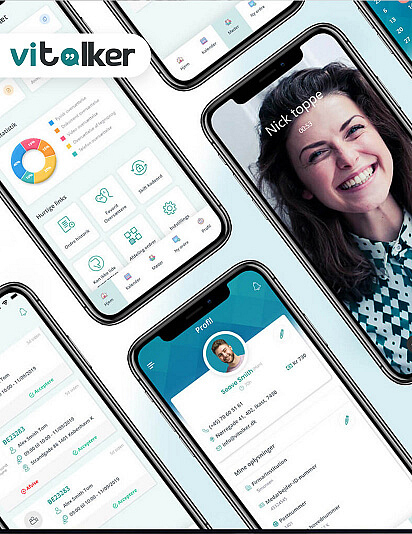 ViTolker
Content Translation Made Easy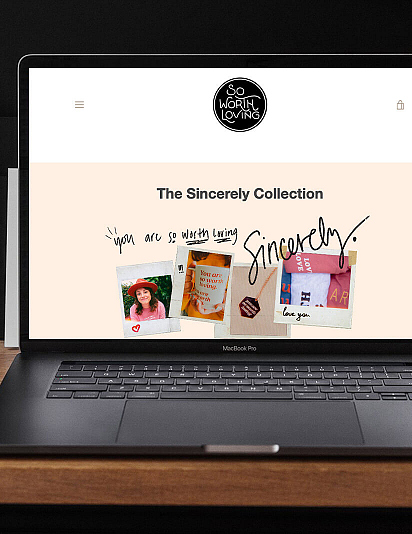 So Worth Loving
eCommerce Clothing Store
The Training Hub
Carefully Curated Training Sessions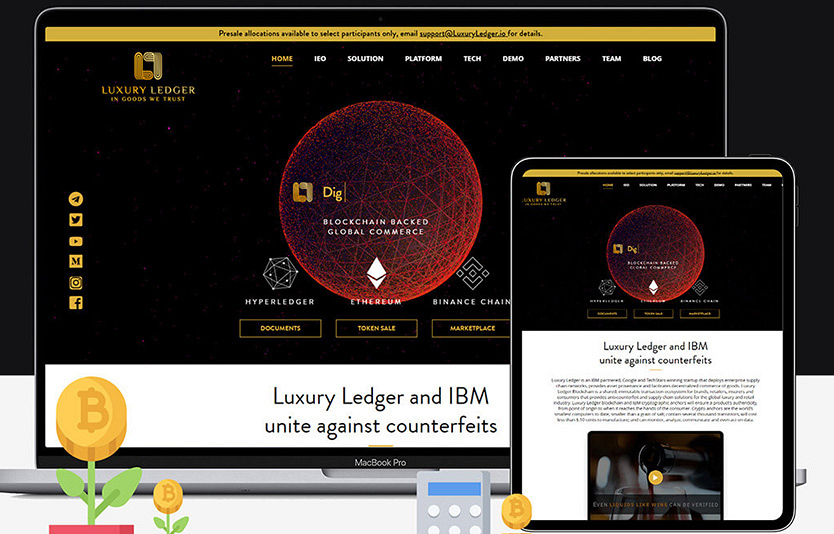 Luxury Ledger
Blockchain meets Luxury Retail Space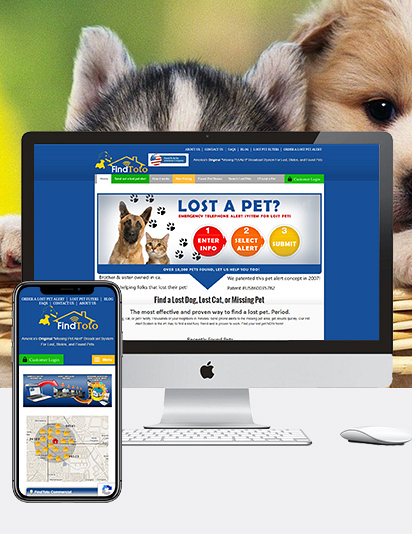 Find Toto
Missing Pets Alert System
Let's take this growing relationship to the next level.
View All Work
Industries We Serve
We have extended our RoR development solutions to a number of businesses, a few of which are listed below:
WHAT MAKES SEMIDOT THE RIGHT CHOICE FOR RUBY ON RAILS DEVELOPMENT SERVICES
In SemiDot Infotech, customer satisfaction is our top priority and we will guide for best practices depending on the niche of your business.
Technical Knowledge
Our RoR development services mainly focus on creating advanced solutions using cutting-edge technologies and the latest trends.
Competitive Pricing
We offer the best-in-class RoR web app solutions at affordable prices so that your business can get an optimal ROI.
Custom Solutions
With precise knowledge of Ruby on Rails development framework, we give you custom RoR web app development services.
Easy Migration
Our expert developers help clients migrate or deploy their RoR web applications to the latest version of this platform.
NDA
If you require an NDA, we have no problems with signing one, as in SemiDot, we keep our client's requirements at the top.
Post-delivery Support
To avoid any post-development issue, we offer three months of free support and maintenance services to our clients.
FAQs
For tailored app development, immense research is done by our top RoR developers. Here are a few questions which are frequently asked by our clients:
Yes, Ruby on Rails can be used to develop both a simple website, and even a large-scale web application development. ROR can scale very easily and can handle a large user base simultaneously. You can hire RoR developer, having expertise in RoR web app development, to get your dream website developed.

Ruby is a programming language whereas Ruby on Rails is a web application framework that is built over Ruby. When developing with ROR, you can use its built-in libraries to your advantage. RoR is based on the MVC architecture, which means data is isolated from user interface and gives you different views of data.

Ruby and Ruby on Rails have almost similar features, as Ruby is a programming language whereas Ruby on Rails is a web application framework that is built over Ruby. However, when developing with ROR, you can take advantage of its pre-built libraries. That's why most developers prefer ROR as it reduces app development time.

It depends, if you are planning to develop a large-scale application and you want your users to have a good experience, then invariably, you must engage with a Ruby on Rails development company. Also, in a company, you get a whole team of designers, developers, and testers in one place. You do not have to look out for talents separately, which could save a lot of time and money.

Essentially, pure Ruby developers can work with Ruby on Rails, but it's not the other way around. Some developers who learn Rails directly find it hard to solve complex Ruby problems. If you are looking for RoR website development, you can hire RoR developer or a developer having expertise in working with Ruby.
This is a tough one, all these technologies work differently and used to solve different purposes. Based on your business requirements and the type of website you want; you may use any of these technologies for robust and scalable web development.
Client Testimonial
I was pretty skeptical about outsourcing my project to a different country, but SemiDot proved to be even better than some of the companies I have worked with, within Europe. The prices they quoted were pretty decent, so I took the leap, and they delivered perfectly, and in time, what they promised.

Muhanad
Me and Harry (Business head of SDI) clicked instantly, thanks to our common passion towards Blockchain. They are currently working on a blockchain-based game for our company. Overall, Semidot Infotech is a complete package, low prices combined with top quality.

Carol
A Great design requires a team of enthusiasts, and these guys delivered exactly what I hoped for. Looking forward to continuing my partnership with Semidot Infotech. Give this company a try, as soon as you see their portfolio, you will know exactly what I had been talking about.

Bobby
Outsourcing a multi-million-euro project to a small company in India? You guys must be thinking I am joking. Well, I am not, Semidot Infotech is the complete package you would want for your project, they are truly client-centric, something which is very hard to find in today's world.

Neil Degg
We are doctors, and passionate about what we do, so one fine day, we decided to get an app for pregnancy needs. We came across Semidot through a friend who had previously worked with them, they delivered the app in just 2.5 months, which is something truly incredible.

Jamil & Idries
So, I came up with a one of a kind idea, and when most web development companies told me that's impossible in your budget, these guys proved to be my saviours. They not only made the web app per the requirements, but also scaled it, to be used by millions of users, and did all of it, in my budget.

Siegfried Gretzinger
The primary goal behind my project was to take my business online, and I really didn't expect or anticipate this much response from my customers. I have dealt with many web development companies in the past, and I can easily say that they have the expertise and resources to develop a good application.

Mario Thaler
My idea was brought to life with the help of these guys, it is all thanks to them, that my business could take off so smoothly. SemiDot has proved to be a great business partner, and Kapil (CTO of the company) has proved to be one of the greatest mentors I have ever come across.
Benjamin Buren
Our Featured Blogs
Want to know about the latest technology trends? You can find all of them here.
Interested in working with us?
LET'S TALK AND GET STARTED