Reasons to consider

Custom PHP development for your business

PHP stands for Hypertext Pre-processor; it makes up for the server-side of about 79% websites of the world. PHP makes up as the best server-side scripting language as it is completely open-source and free. Out of all other languages, PHP stands out for its simplicity and lightweight.

While being as simple as a beginner could easily learn, it is as deep as required, to run the biggest social network, Facebook. The biggest advantage of PHP is its syntax, usability, and scalability. As a top PHP development company, you can rely on us to provide you the best PHP development services, in the shortest time possible. At SemiDot Infotech, we believe things should go just as you want, we will brief you with the most important things as soon as you submit your requirements, all for free.

With the flexibility that PHP provides, along with years of experience of our top PHP web developers, we can make your dream come true with the best web development practices. Also, if we feel there is a better choice than PHP, we will recommend you for that. This is something that only comes with experience, through product development in every single domain and technology, which only a top web development company in the world can offer and suggest.
Our PHP Development Services
Our motivation is to make sure our clients get the best PHP development services, for their businesses to succeed and reach new heights.
Web Portal Development
We can develop an advanced web portal using PHP for any type of business. Our top experienced developers have been developing web portals since PHP was rather new like a language.
Mobile Web Solutions
Mobile web solutions are as necessary as generic web solutions. With our experience and expertise, we will optimize your application to perform much better and faster on all types of mobiles.
Back-End Development
PHP is most famous for being the best server-side scripting language. Our extensive research and analysis will help you be at the top of your game and built a solution that's fast, as well as feasible.
Social Network Services
Social media is here to stay for at least another decade, our expertise in social media will help you build up a customer base that will keep coming back to your platform for more.
E-commerce solutions
PHP offers extensive support for the largest e-commerce websites around the world. We will make sure to make your customer's experience always remains simple and smooth.
Custom CRM Solutions
We can develop a fully customized CRM using PHP. Our experts have extensive experience in developing CRMs for every type of industry with excellent long term results.
Discuss Your Project with Our Specialists
We are interested in a long term partnership. When you hire SemiDot Infotech, you get a reliable partner for all your software development needs.
Let's Talk
Why PHP development?
Every web application requires intricate detailing, which you will never find if you associate with inexperienced companies. Being a top PHP development company, we ensure you that we embed every single of your requirements' in the project.
Huge platform
PHP is one of the three pillars of the world wide web, without PHP, the web wouldn't have been what it is.
Scalable
Cost-effective online platforms scaled to be used by millions of users, are only possible with PHP development solutions.
Engaging
Engaging websites are the forte of this web development language, which would prove a hit amongst users.
Comprehensive solution
Simple and scalable websites and web apps can be a comprehensive solution for every business.
User satisfaction
Nothing could replace a website that's intricately built, we make sure your users are always satisfied.
Cost-effective
A PHP website could serve many more times of several users when compared to other platforms.
Our Recent Works
Some of the esteemed projects we worked upon, to give you a glimpse of the way we work.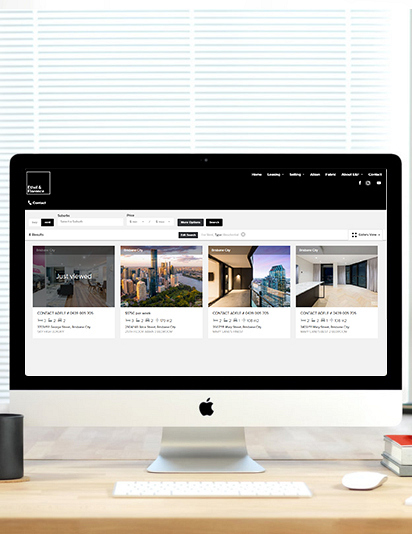 Ethel & Florence
Luxury property catalog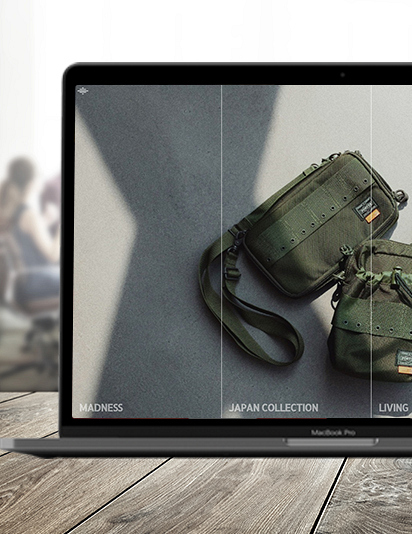 Madness (MDNS)
Online clothing store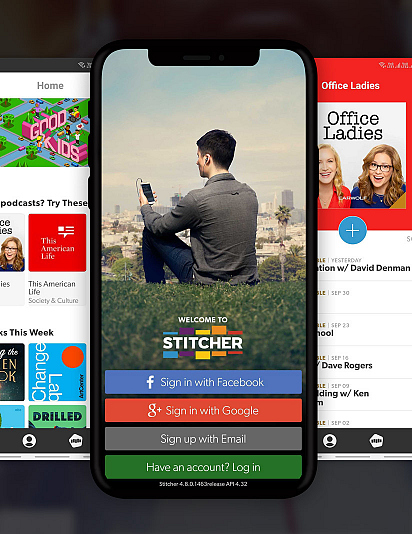 Stitcher
On-demand Podcast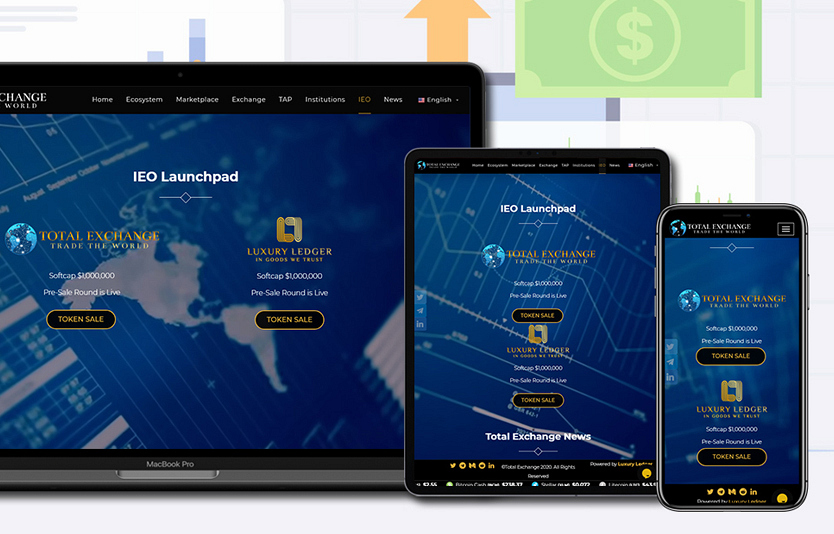 Total Exchange
Crpyto token and exchange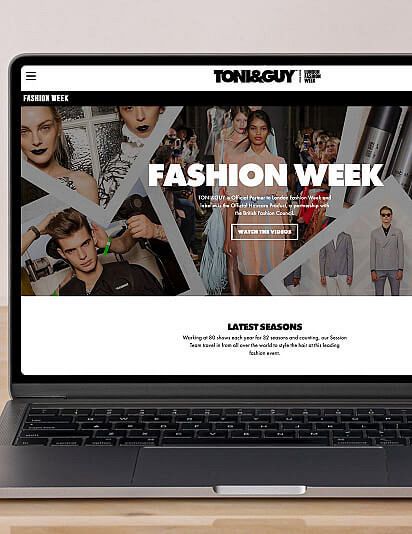 TONI&GUY
Hairdressing brand
Let's take this growing relationship to the next level.
View All Work
Technologies
we are working with
Combination of different frameworks and technologies to achieve unmatchable website performance, we will ensure your website/ web app stays on top of the competition, no matter the industry or business niche.
HTML5
JavaScript
CSS3
MySQL
Mongo
PostgreSQL
SYBASE
IBM-DB2
Oracle
Industries We Serve
Our PHP web app developers' expertise extends to many popular industries, you can find a few of them below.
What makes SemiDot the right choice for PHP web development services
As one of the top PHP development companies, we take responsibility for making the best web solution for your business with our top-notch PHP development services.
Exclusive wireframes
Our experience is what makes us a top PHP development company, we can create the best frame for any app scale.
NDA as per your requirements
NDA could be a necessity for you, and we have absolutely no problems in signing one if you require it for your app or website.
Least turnaround time
We will assure your website/web app is developed at the earliest time possible, with all requirements being met.
Exclusive web apps
Web apps are completely different business than a website, we ensure your web apps leave a mark on whoever uses it.
Post-delivery support
All our web and web app development packages include 3 months of free maintenance, regardless of project size.
Content management
We will keep updating the content management panel per your requirements, it can also be discussed prior, if you need it that way.
Dedicated Project manager
We deploy a dedicated core PHP project manager for every project, they ensure the standards are always met.
Top security measures
Both the admin panel and website are thoroughly checked, for tight security, and an unbreakable defense.
High-performance web apps
Your customers will get everything they like, with the intricately developed high-performance web apps, we make for your business.
FAQs
PHP is simple but things still might get confusing, here are the most asked questions by our prior customers.
There are many good PHP Frameworks like Laravel, CakePHP, CodeIgniter, and Yii. Each has its own pros and cons. We will help you make the choice based on your requirements, along with other things, depending on your business type and niche. Each framework is based on PHP, but yet things vary a lot, on which one is used to creating the web solution for your business.

PHP is one of the most versatile development language available for developers today. It is also very secure and robust, and easy to update. We have expert PHP developers, who provides top PHP developers service, for you to know that you are in no way bound to any specific technology, and we believe in complete transparency in terms of pricing as well. Also, this way, you can focus on other aspects of your business rather than worrying about the technical jargon of your project.

Our motivation is to make sure our clients get the best PHP development services, and for their business to succeed and reach new heights. Our team of best PHP web developers ensures you get the most optimized website for your particular niche. With us, you will never have to settle for anything less than a perfect website.
Yes, we have done a lot of CakePHP development, along with Laravel development. These are the 2 most common PHP frameworks we use. Our experience is quite extensive in CakePHP, and we can build your app with every customization you wish, using CakePHP. Apart from framework experts, each of our PHP team has 2 core PHP experts, to ensure maximum throughput, and to mentor our PHP framework developers.
Following a good Coding standard is a must, otherwise, it's very hard to maintain and update the system. We can proudly say that we emphasize maximum time & effort on this part, and every project that we make is completely focused on easing things for every end-user, be it your administrators or your users.

Yes, we strive to develop the best PHP applications. With our wide variety of experience, we consider ourselves as one of the top PHP development companies. It has been very long since PHP became mainstream, a lot of our core PHP developers has since adopted it as the choice of the framework when using PHP to create websites.

Our PHP developers have a median experience of over 10 years in the PHP web designing and development business. Our most experienced PHP developer started with PHP in his early days of programming, over 18 years ago. If it fits your business needs, we can arrange for you to hire the best PHP developers from SemiDot Infotech on a monthly or on a contract basis. We have this service for you to know that you are in no way bound to any specific technology and we believe in complete transparency in terms of pricing as well. Also, this way, you can focus on other aspects of your business rather than worrying about the technical jargon of your project.

We cater eCommerce, e-learning, retail, large scale applications along with some other PHP web development services. Any web application can be built with PHP as the backbone. Our top experienced PHP web developers make sure that the software solutions we create for you, deliver a seamless web experience to your users. Data is the key to unlocking the true potential of different industries across the world, we make sure we use it wisely for adding layers of functionalities in your project.

Being a leading PHP web development company, SemiDot always tries to provide its clients with cost-effective PHP solutions. There is no fixed cost estimation as different factors are responsible to decide the complete cost of PHP web development. These factors include the development time, preferred team members, customization, etc.

Yes, we will help you to do that. From custom PHP development services to redesigning your existing website, our expert PHP developers are proficient in all kinds of services. Whether it is about integrating additional features, chatbot, or any other functionality or website designing, we are ready to help you. You can contact us anytime.

Our development team follows Agile methodology as we believe in the step-by-step development process. This way, it is easy to provide customizations according to the clients' preferences. The development process involves steps such as:
Project Ideation> Target Priority> Project Analysis & Market Research> website designing & development> Testing & Launch.
Client Testimonial
I was pretty skeptical about outsourcing my project to a different country, but SemiDot proved to be even better than some of the companies I have worked with, within Europe. The prices they quoted were pretty decent, so I took the leap, and they delivered perfectly, and in time, what they promised.

Muhanad
Me and Harry (Business head of SDI) clicked instantly, thanks to our common passion towards Blockchain. They are currently working on a blockchain-based game for our company. Overall, Semidot Infotech is a complete package, low prices combined with top quality.

Carol
A Great design requires a team of enthusiasts, and these guys delivered exactly what I hoped for. Looking forward to continuing my partnership with Semidot Infotech. Give this company a try, as soon as you see their portfolio, you will know exactly what I had been talking about.

Bobby
Outsourcing a multi-million-euro project to a small company in India? You guys must be thinking I am joking. Well, I am not, Semidot Infotech is the complete package you would want for your project, they are truly client-centric, something which is very hard to find in today's world.

Neil Degg
We are doctors, and passionate about what we do, so one fine day, we decided to get an app for pregnancy needs. We came across Semidot through a friend who had previously worked with them, they delivered the app in just 2.5 months, which is something truly incredible.

Jamil & Idries
So, I came up with a one of a kind idea, and when most web development companies told me that's impossible in your budget, these guys proved to be my saviours. They not only made the web app per the requirements, but also scaled it, to be used by millions of users, and did all of it, in my budget.

Siegfried Gretzinger
The primary goal behind my project was to take my business online, and I really didn't expect or anticipate this much response from my customers. I have dealt with many web development companies in the past, and I can easily say that they have the expertise and resources to develop a good application.

Mario Thaler
My idea was brought to life with the help of these guys, it is all thanks to them, that my business could take off so smoothly. SemiDot has proved to be a great business partner, and Kapil (CTO of the company) has proved to be one of the greatest mentors I have ever come across.
Benjamin Buren
Our Featured Blogs
Want to know about the latest technology trends? You can find all of them here.
Interested in working with us?
LET'S TALK AND GET STARTED