Reasons to consider

Cross platform mobile app development

The low development cost and early market entry are two of the most important facts associated with Cross platform app development. The Cross platform apps we create, are so close to Native, your users won't even notice the slightest bit of difference, neither in performance nor in optimization.

Cross platforms apps could be everything you want them to be if the developer is capable of using Cross platform app development technologies to the fullest. Moreover, since there is just one app, if made through Cross platform frameworks, the maintenance and testing cost reduces significantly too. Because of all these reasons, the majority of the mobile apps we create for small to medium scale businesses are now Cross platform mobile apps.

Almost every single time, the time to build Cross platform apps, and the cost to build them, were both significantly lower than developing the same app through Native app development. React Native and Flutter are two of the hottest Cross platform app development technologies, and mostly our top choice when considering Cross platform app development technologies. Like we pointed out above, it works for almost every business, but as your requirements would be unique, we would only decide which app development technology would fit your business when you send in your requirements.
Our Cross platform App Development Services
With years of experience in creating various different mobile apps, we ensure your business requirements fit perfectly in the app we create.
iOS app development
We use Cross platform development for all types of iOS Cross platform apps, for everyone looking forward to the absolute best, best UX, best UI, and best performance.
Android app development
Cross platform app development is a major part of our Mobile app development services, we create high-performance Android Cross platform app, suited to your business.
App development in Phases
Planned your app to be rolled out in phases? We are just the Cross platform service providers you were looking for; our app development in phases is one of a kind.
Testing
Testing and versioning the apps according to new phones and platforms, and fixing any bugs that appear or may occur, is our top priority, we make sure your app stays on top.
Support and maintenance
Free support for 3 months, starting from the day of delivery, is complimentary with each app we create. If you want to, you also get an option to extend it indefinitely.
Enterprise Cross platform solutions
Our Cross platform app developers keep in mind the crucial prerequisites while developing an Enterprise app solution, it ensures usability and productivity to be maximum.
Discuss Your Project with Our Specialists
We are interested in a long term partnership. When you hire SemiDot Infotech, you get a reliable partner for all your software development needs.
Let's Talk
Why Cross platform mobile development?
Cross platform mobile apps are convenient to build and costs much lower when compared to Native apps. You will fulfill all your requirements at a lower cost while compromising at nothing at all. The updates and maintenance also feel like a breeze, when you choose Cross platform app development.
Huge platform
Millions of users look for apps on the AppStore and the Play Store, presence on both is a but a must.
New world necessity
A single app that works on both popular OS, cuts down the time to market entry by a huge margin.
Engaging
Pre-made libraries are available to create engaging and smoother Cross platform apps.
Comprehensive solution
Cross platform apps make more of an all in one solution when compared to other solutions.
User satisfaction
With the feel being extremely close to Native apps, be assured your users would love your Cross platform app.
Cost-effective
A potential to be used by millions of users makes Cross platform apps a very cost-effective solution.
Our Recent Works
Some of the esteemed projects we worked upon, to give you a glimpse of the way we work.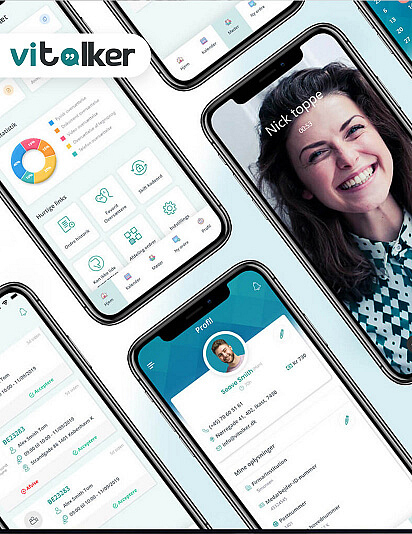 ViTolker
Content Translation Made Easy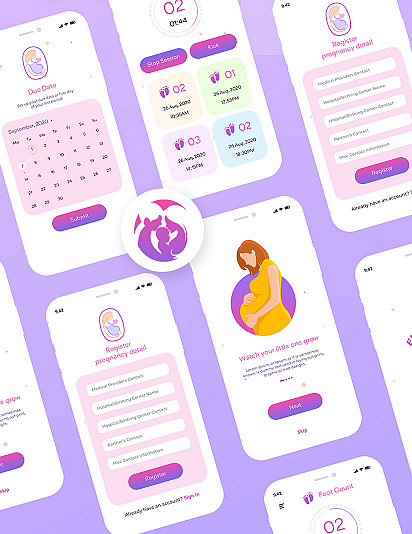 Everything Pregnancy
Your Personal Bump Journey Mobile App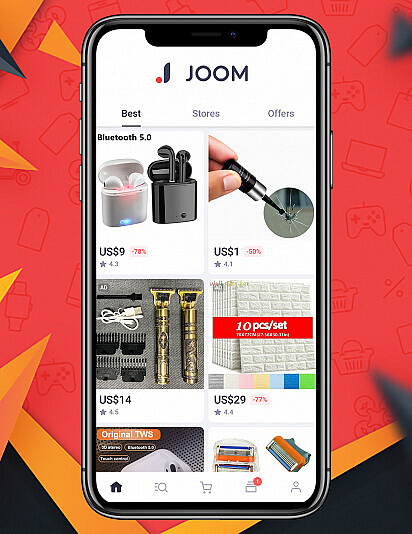 Joom
Ecommerce online marketplace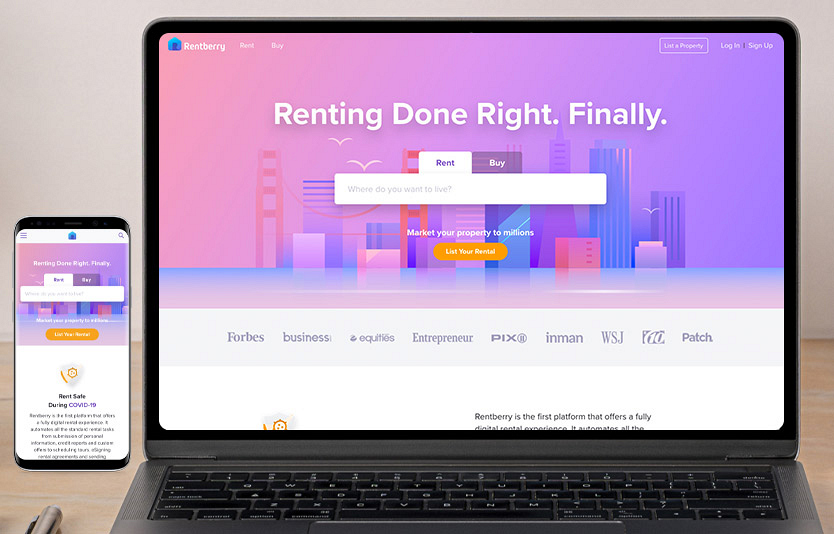 Rentberry
Property catalog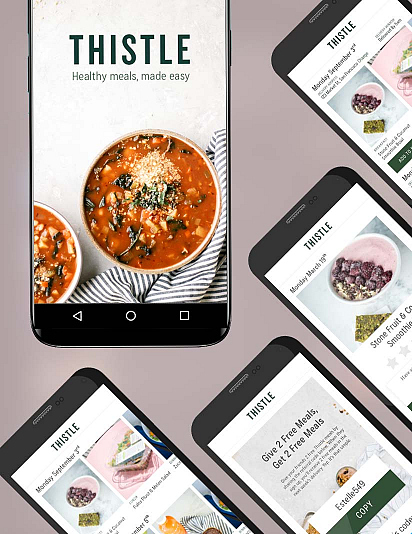 Thistle
Organic Food delivery
Let's take this growing relationship to the next level.
View All Work
Industries We Serve
We have an experience of creating Cross platform apps for various industries, you can find a few of them below.
What makes SemiDot the right choice for Cross platform app development
With us, clients are the most important, our team understands that well, you will be treated as prime by everyone in our company.
Cross platform app prototypes
Providing you a top-quality cross-platform prototype will be our first priority, if that's a part of your requirements.
NDA per your requirements
An NDA might be a necessity for you, we will make arrangements to put that in contract, in case you need one.
Least turnaround time
Least development time for all the apps we create, has always been our USP, it will be the same for your app.
Exclusive Cross platform apps
We can create and implement a Cross platform app that will fit all your business needs, per your requirements.
Post-delivery support
Our app development packages include 3 months of free maintenance and support with every Cross platform app.
Versioning
Version control is important for both app platforms, it is the only way your app will stay on top of competitor's.
Dedicated Project manager
We deploy a project manager for every Cross platform app development project, to ensure top quality.
Top security measures
Both the admin panel and the apps are thoroughly checked before delivery, for all sorts of security threats.
High-performance apps
Your customers will get the performance they wished for, with our intricately developed Cross platform apps.
FAQs
The most asked questions are often the most confusing, let's clear the air by answering some of them.
While choosing among hybrid, cross-platform, or native apps, you can go for native apps anytime. Though it would cost you higher, it is worth it. Native applications hold improved UI capabilities including preset libraries & customizable interface elements. These are fast & responsive as native apps are developed only for one specific platform. On the other hand, hybrid apps are also cost-effective and consume lease development time.
A different approach is followed per the business requirements, since no two businesses would require an absolutely similar application. The requirement gathering is what helps us get clarity over the businesses' requirement, and then we proceed to decide the technology which would best suit. Our generalized Cross platform app development process is: Requirement gathering -> Feasibility testing -> Making a Wireframe -> Designing ~ Development -> Testing -> Delivery.
We excel in Flutter, React Native, and PhoneGap for starters, but we have a wing dedicated specially for research on emerging Cross platform mobile development technologies, to always let us stay one step ahead in the Cross platform app development game. The technologies are continually updating and changing, you can trust us over always choosing the best Cross platform tools and technologies for your app.

Yes, we will be fully assisting you in getting it approved by Apple and Google and uploading your app on the respective. Even after uploading your app, our 3 months free support will cover everything that goes through in the app, if there are bugs, we will resolve them, if you took our app development in phases package, we will do the above mentioned steps for every app version we create.

Cross platform app development isn't a buzzword anymore, it is a need for all small to medium scale businesses. Above all, Cross platform apps have proved to have a higher and faster RoI compared to every other mobile development technology, which matters a lot for small and blooming medium scale businesses.

Our experience speaks for itself through our wide portfolio of Cross platform apps that we worked upon. Our top priority is fulfilling all your business requirements, we take pride in telling you that not a single client of ours' have ever been dissatisfied with how we served them. You can trust us to use the latest Cross platform app development trends, and always use the latest tools and technologies for developing your app.

This is one of the reasons we created the app development in phases package, it has been hugely popular amongst our clients. You get to decide everything you may want to amend later; we will create the components of the Cross platform in a way that they can be reused, saving a ton of time and money. Apart from this package, we will absolutely help you if you choose to amend your app later, we offer a 90 days free maintenance service, which is extendable per your choice.

Our Cross platform developers are especially skilled to test the apps in all the ways a hacker tries to break it. Thanks to many of our developers being hired from the world's top hackathons, we can assure you no loose ends would be left in your app. As an addition to creating a robust app, we also completely secure the backend you would use at your office, for maximum end to end security and reliability.

The first step would be to select the platform you are targeting, the most popular ones are iOS and Android. If you are looking for presence on both, and are on a budget, there is nothing better than a Cross platform app. But it may be too difficult to tell you what would be best for your business unless we thoroughly check your business requirements. Send in your requirements and we can consult you about the mobile development technology which would be the best fit.

Client Testimonial
I was pretty skeptical about outsourcing my project to a different country, but SemiDot proved to be even better than some of the companies I have worked with, within Europe. The prices they quoted were pretty decent, so I took the leap, and they delivered perfectly, and in time, what they promised.

Muhanad
Me and Harry (Business head of SDI) clicked instantly, thanks to our common passion towards Blockchain. They are currently working on a blockchain-based game for our company. Overall, Semidot Infotech is a complete package, low prices combined with top quality.

Carol
A Great design requires a team of enthusiasts, and these guys delivered exactly what I hoped for. Looking forward to continuing my partnership with Semidot Infotech. Give this company a try, as soon as you see their portfolio, you will know exactly what I had been talking about.

Bobby
Outsourcing a multi-million-euro project to a small company in India? You guys must be thinking I am joking. Well, I am not, Semidot Infotech is the complete package you would want for your project, they are truly client-centric, something which is very hard to find in today's world.

Neil Degg
We are doctors, and passionate about what we do, so one fine day, we decided to get an app for pregnancy needs. We came across Semidot through a friend who had previously worked with them, they delivered the app in just 2.5 months, which is something truly incredible.

Jamil & Idries
So, I came up with a one of a kind idea, and when most web development companies told me that's impossible in your budget, these guys proved to be my saviours. They not only made the web app per the requirements, but also scaled it, to be used by millions of users, and did all of it, in my budget.

Siegfried Gretzinger
The primary goal behind my project was to take my business online, and I really didn't expect or anticipate this much response from my customers. I have dealt with many web development companies in the past, and I can easily say that they have the expertise and resources to develop a good application.

Mario Thaler
My idea was brought to life with the help of these guys, it is all thanks to them, that my business could take off so smoothly. SemiDot has proved to be a great business partner, and Kapil (CTO of the company) has proved to be one of the greatest mentors I have ever come across.
Benjamin Buren
Our Featured Blogs
Want to know about the latest technology trends? You can find all of them here.
Interested in working with us?
LET'S TALK AND GET STARTED