Top Reasons to

HIRE expert ruby on rails developer

Ruby, a server-side web application framework, facilitates rapid web app development by eliminating the need to write code repetitive and basic functionalities again and again. Along with rapid development, ROR also ensures great usability and optimization for all kinds of websites and web apps. Hire ruby on rails developers from SemiDot Infotech, to get a website or web app developed, that is tailor-made for you, fulfilling all your requirements, and being loved by your customers.

We have a team of highly skilled and experienced ruby on rails developers for hire, who have developed web apps that are capable of accommodating a million users, at the same time. We can scale your web app according to your business, depending on your business and your requirements. Hire Ruby on Rails programmers, who along with creating highly scalable, robust, and secure web app development solutions, can also help you in migrating your existing web app, on the ROR framework, seamlessly. Our ROR experts have deep knowledge of this framework and have created websites and web apps for a number of businesses.
EXPERTISE OF OUR ROR DEVELOPERS
We have a team of expert ruby on rails developers, who have extensive knowledge of working on various technologies and frameworks, some of them are:
Mobile app development
Ruby can be the holy grail of mobile app development with the power of Ruby Motion technology. Hire Ruby developers to get immersive mobile apps for your business.
Web app development
Our top Ruby on Rails developers, have created highly engaging and uber-optimized web applications, which are capable of making a long-lasting impact in the market.
High-performance website
Our Ruby on Rails experts are known to use the latest ROR development toolkit, for developing high-performance websites, for both small scale and big enterprises.
Scalable Web Projects
Hire Rails developers having extensive knowledge and experience of creating scalable and robust website and web app solutions, to keep you a step ahead of your competitors.
Ecommerce App Development
eCommerce apps are the MVP of ROR development due to its multi-user support, and our ROR experts have expertise in creating even the most complicated app for your business.
Migration
We have a team of certified ROR developers, who have helped a number of businesses to seamlessly migrate their existing web app on the Ruby on Rails framework.
Our Recent Works
Some of the esteemed projects we worked upon, to give you a glimpse of the way we work.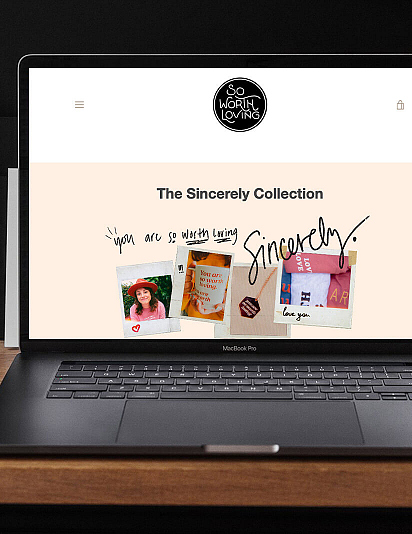 So Worth Loving
eCommerce Clothing Store
The Training Hub
Carefully Curated Training Sessions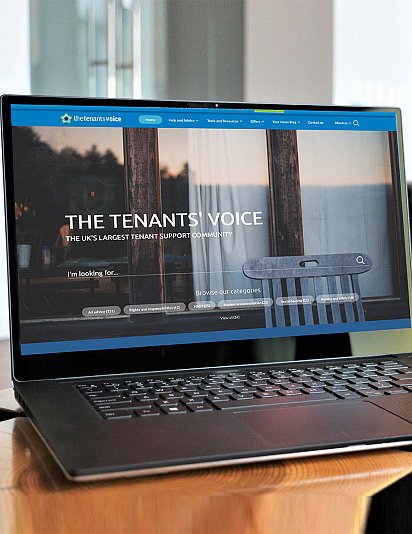 The Tenants Voice
UK's Largest Tenant Support Community
Advance Electrical
Chicago's Premium Electrical Supplier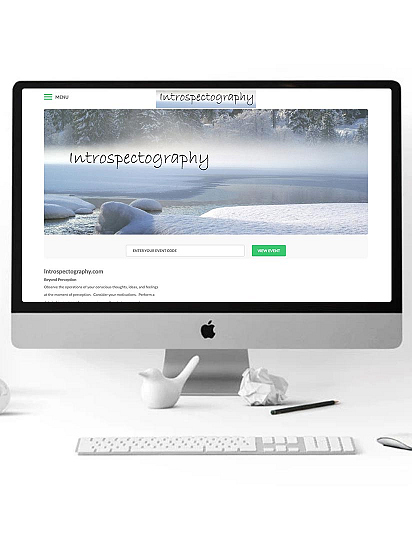 Pro Image Softwares
Cloud Based Photo Printing Product
Let's take this growing relationship to the next level.
View All Work
BENEFITS TO HIRE RUBY ON RAILS DEVELOPER FROM SEMIDOT INFOTECH
If you are looking ruby on rails developers for hire, SemiDot is the perfect choice as we have a dedicated team of experts, having both experience and expertise.
Pricing
SemiDot is best known to deliver innovative and engaging solutions, which help your business to grow, that too, at the most competitive prices in the market.
Effective Communication
We believe in transparency and honesty. You will be assigned a dedicated project manager, who will share all the updates regarding your project.
Flexibility
At SemiDot, you can choose to hire Ruby developers, either at your corporate office or you can outsource them.
Security
At SemiDot, we understand the need for a secure website or web app. Our experts strive to develop web development solutions that are fully secured.
Free support
We offer 3 months of free support and maintenance services for all our solutions, to ensure that our client faces no issues with the solution developed.
NDA
We respect your decision to keep your project and its details confidential, and ensure to make all the necessary provisions to protect your project details.
Discuss Your Project with Our Specialists
We are interested in a long term partnership. When you hire SemiDot Infotech, you get a reliable partner for all your software development needs.
Let's Talk
Engagement & Hiring Models
Having various engagement models makes the task of hiring developers a lot easier. Here we offer a number of engagement models which you can choose from.
On Site
If you want to get your website or web app developed in your corporate office, then this hiring model can be perfect for you. At SemiDot, you can hire expert Ruby on Rails developer, who will be working at your corporate office. This way you can have complete control over the development of your project and ensure maximum detailing possible for your project. This model offers a perfect mix of development quality and the price you pay for the services. RoR is a language that requires core expertise in Ruby, and our developers could offer you the same while costing much lesser.
Off Site
If you do not want any hassle of having the development at your office, or, do not want to bear any overhead charges of the developers, then you should definitely choose offsite hiring. With this engagement model, you can hire Ruby on Rails developers, who will be working at our office and not yours. This way, you will be able to save a lot more cost than your competitors could even imagine, enabling you to use the same money for things like marketing and R&D. What makes this model feasible is, of course, the price you pay, along with the low time to develop your web app.
Fixed Price
If you have a fixed and limited budget for the development of your website or web app, then you may hire Ruby developers via a fixed price engagement model. This way you can get your website developed, without worrying about any extra cost, as from designing to development to testing, we handle everything. If you want, we can manage both the front and the back end of your website too, under this special engagement model. The technologies would be of your choice, or if you want, our team of experts and project managers could help you with deciding them.
Hourly Basis
SemiDot gives you the option to hire Ruby on Rails expert, based on the number of hours they dedicate to your project. This way you will have to pay them only for the total number of hours they have been working in developing scalable and robust websites or web app solutions for your business. The option is best for saving cost and time to develop your web app or website, as the number of developers can be more, which would directly lead to shorter development time. RoR can be broken down into components, making this model a top choice.
Dedicated Hiring
If you are planning to launch your website or web app soon in the market, you can definitely hire ROR developers, based on a dedicated hiring model. This way we will assign you a ROR expert or experts, based on your project requirements, to ensure that they work just on your project. You can have as many resources as you want for your project, we will sign a contract with you about them spending 100% of their work time on your project. This model is suited for both startups and large businesses, and they both need dedicated developers for several processes.
Work Process
We follow Agile Development Methodology for Quality and Quick Turnaround.
FAQs
If you still have doubts about whether or not to hire Ruby on Rails developer, here are a few questions which will help solve your doubts.
You can send your requirements to SemiDot Infotech, and we will analyze them to see if we can provide you with what you want or not. After that, our consulting team will have a word with you and if the budget, technology stack, Ruby on Rails developers for hire, and other aspects suit you well, then you can hire Ruby on Rails developers from us.

Before hiring Ruby on Rails developers, you must ensure that they have basic knowledge of SQL, MySQL, and PostgreSQL or not. Also, consider if they can understand databases including reading & operating logs. You must hire expert Ruby on Rails developers who have a good understanding of the syntax and libraries of the language. While hiring them, ensure they get fit into your budget as well.

The cost to hire Ruby on Rails developers will be around $20-$25 per hour. The cost can differ depending on the project's complexity, location, required skills, project scope, and duration. These factors can make the overall cost go higher or lower, hence you have to be careful with them.

You can find Ruby on Rails developers with high knowledge and expertise by contacting any top-rated ruby on rails development company. SemiDot Infotech is also one of the reputed firms that have adroit Ruby on Rails developers for hire who have delivered proficient solutions to their clients. Other than that, businesses can also go for project outsourcing to get good services at an inexpensive cost.

Yes, it is in huge demand and has a great impact on the entire developers' community. The language has remained to be the leader of the selected frameworks has made it the most used in the year 2006. Currently, it is being used by a large population indicating its high demand.

When you hire Ruby on Rails developers from SemiDot Infotech, you will get assistance from expert and professional developers. We will help you in saving your money, time, and technical resources. Our ROR developers provide an attractive & user-friendly interface via writing simple codes that will support you in getting a large user base.

A ROR developer is known as a working professional that provides mobile and web application development services. The main responsibility of a ROR developer is to write clean, efficient, and maintainable code to develop solutions in the Ruby on Rails interface. They also add secure and scalable features while contributing to the whole app development lifecycle.

Businesses need to hire Ruby on Rails developers as they help them to get predefined code structures, web pages served by the app, and needed databases. ROR developers have all knowledge about MVC (model-view-controller) architecture, web, and mobile frameworks, and other aspects to develop the solutions as per your business requirements.

Client Testimonial
I was pretty skeptical about outsourcing my project to a different country, but SemiDot proved to be even better than some of the companies I have worked with, within Europe. The prices they quoted were pretty decent, so I took the leap, and they delivered perfectly, and in time, what they promised.

Muhanad
Me and Harry (Business head of SDI) clicked instantly, thanks to our common passion towards Blockchain. They are currently working on a blockchain-based game for our company. Overall, Semidot Infotech is a complete package, low prices combined with top quality.

Carol
A Great design requires a team of enthusiasts, and these guys delivered exactly what I hoped for. Looking forward to continuing my partnership with Semidot Infotech. Give this company a try, as soon as you see their portfolio, you will know exactly what I had been talking about.

Bobby
Outsourcing a multi-million-euro project to a small company in India? You guys must be thinking I am joking. Well, I am not, Semidot Infotech is the complete package you would want for your project, they are truly client-centric, something which is very hard to find in today's world.

Neil Degg
We are doctors, and passionate about what we do, so one fine day, we decided to get an app for pregnancy needs. We came across Semidot through a friend who had previously worked with them, they delivered the app in just 2.5 months, which is something truly incredible.

Jamil & Idries
So, I came up with a one of a kind idea, and when most web development companies told me that's impossible in your budget, these guys proved to be my saviours. They not only made the web app per the requirements, but also scaled it, to be used by millions of users, and did all of it, in my budget.

Siegfried Gretzinger
The primary goal behind my project was to take my business online, and I really didn't expect or anticipate this much response from my customers. I have dealt with many web development companies in the past, and I can easily say that they have the expertise and resources to develop a good application.

Mario Thaler
My idea was brought to life with the help of these guys, it is all thanks to them, that my business could take off so smoothly. SemiDot has proved to be a great business partner, and Kapil (CTO of the company) has proved to be one of the greatest mentors I have ever come across.
Benjamin Buren
Our Featured Blogs
Want to know about the latest technology trends? You can find all of them here.
Interested in working with us?
LET'S TALK AND GET STARTED