Top Reasons to

HIRE DEDICATED PHP DEVELOPER

PHP is one of the best server-side scripting languages. PHP has always been on top of its game with its class-leading framework ecosystem, and our PHP programmers have been working on them ever since. SemiDot infotech has a team of PHP developers for hire, who have extensive work experience in building both simple, and complex websites, and web apps, for users ranging from a few hundreds, to millions, using the solution simultaneously.

Hire dedicated PHP developer, who can convert your idea to reality, within the stipulated time frame. Our expertise and experience as the top PHP development company put us above our competitors, in many ways. We have some of the top PHP developers in the industry, which can create anything you can imagine, that too, at the most competitive prices. If you are looking to hire PHP coders for your business, we have several hiring models, from which you can choose the one that fits into all your requirements, and budget. Our PHP experts strive to offer scalable and robust solutions for both start-ups and large scale enterprises.
EXPERTISE OF OUR PHP DEVELOPERS
We have a team of the PHP developers for hire, who have expertise in developing scalable solutions for your business:
Laravel Development
If you are looking to hire dedicated Laravel developer for your website, we have a team of experts who have immense skills and experience in Laravel Development.
CakePHP development
Our developers have expertise in CakePHP development solutions, and are known to develop both scalable and robust websites, using the CakePHP framework.
Yii Development
Yii is a fast and reliable PHP framework, which is used to develop efficient web apps. Hire PHP developers from SemiDot who have extensive knowledge of this using this framework.
Zend Development
Zend is a highly efficient web app framework implemented in PHP 7, and our PHP experts, knows its full potential, to develop unique web app solutions for you.
Codeigniter Development
Our PHP experts have expertise in developing some scalable and dynamic websites, using one of the most popular PHP development web frameworks, CodeIgniter.
Custom PHP Web Development
Hire PHP programmer from us who have extensive experience in developing custom PHP solutions, for every business niche.
Our Recent Works
Some of the esteemed projects we worked upon, to give you a glimpse of the way we work.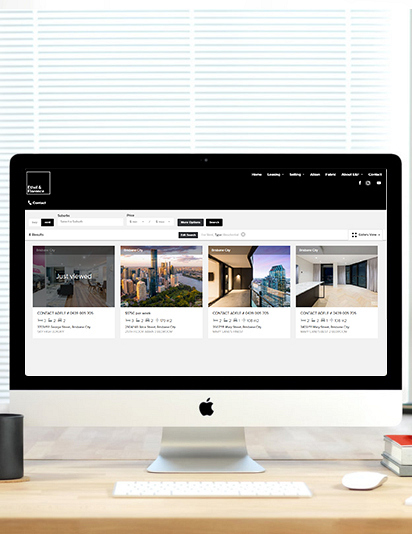 Ethel & Florence
Luxury property catalog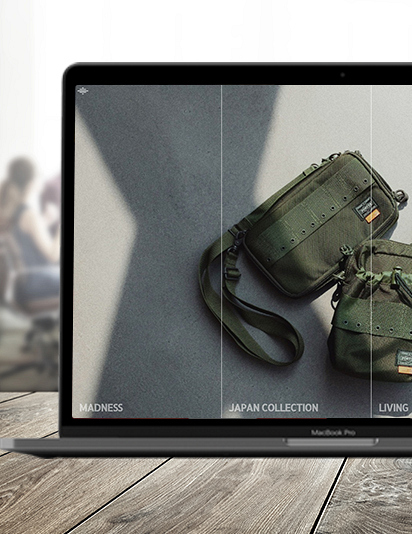 Madness (MDNS)
Online clothing store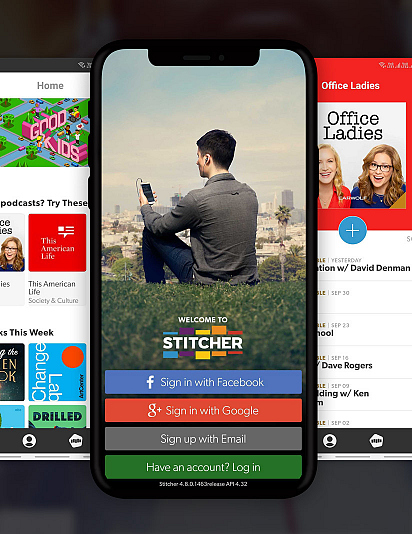 Stitcher
On-demand Podcast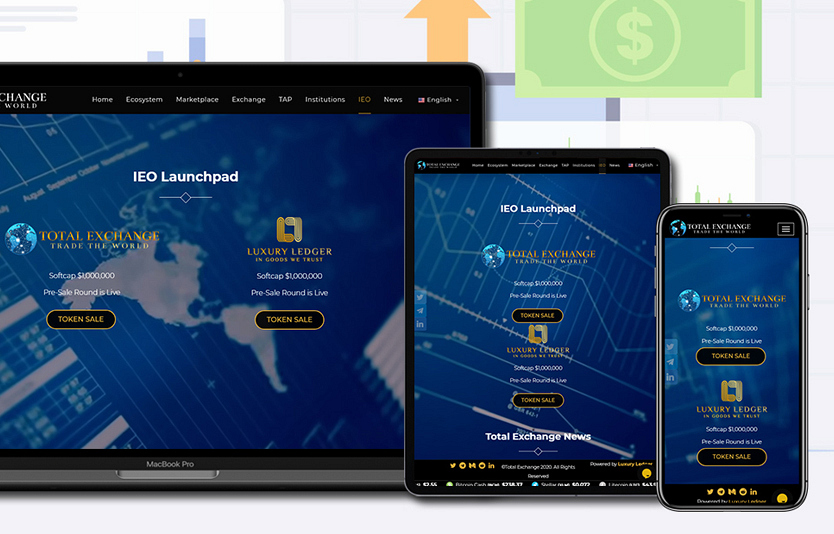 Total Exchange
Crpyto token and exchange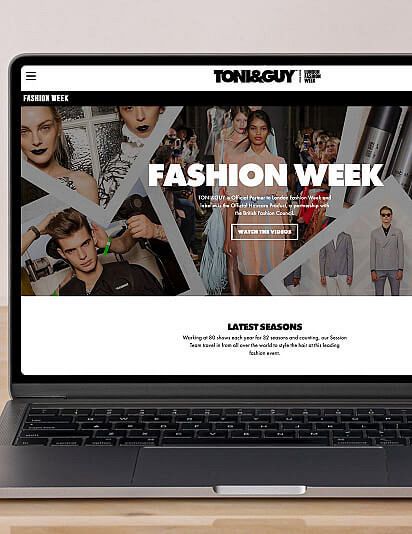 TONI&GUY
Hairdressing brand
Let's take this growing relationship to the next level.
View All Work
BENEFITS TO HIRE PHP PROGRAMMER FROM SEMIDOT INFOTECH
We facilitate you to hire PHP programmer who turn out to be the right fit for your project. Here are a few reasons why you should hire PHP developers from SemiDot Infotech to build proficient websites or web apps.
Pricing
Our developers are best known to deliver custom PHP solutions within your budget. We offer the most competitive prices in the market for your project.
Prototype
Our prototype model ensures maximum scalability while fulfilling all your needs. We endeavor to offer immersive web and web app solutions.
Flexibility
To hire dedicated PHP developer, you have several business hiring models to choose from, according to all budgets and business requirements.
Testing
Our work does not end with the development, rather, we vigorously test your website or web app to ensure that it is absolutely free from any error.
Free support
To ensure the smooth functioning of your website or web app, we offer free support and maintenance services for 90 days, without any additional cost.
NDA
We respect your decision to keep your project and its details confidential, and the team working on your project makes sure that things are kept under wraps.
Discuss Your Project with Our Specialists
We are interested in a long term partnership. When you hire PHP developer from SemiDot Infotech, you get a reliable partner for all your web development needs.
Let's Talk
Engagement & Hiring Models
Being a top-rated PHP development company, we offer full flexibility to our clients, in choosing the way, by which they want to hire dedicated PHP programmers for their business.
On Site
At SemiDot, we have some of the top PHP experts, whom you can hire as onsite developers. Our developers will be more than happy to come to your corporate office and work on your project, under your direct supervision. This hiring model allows you to have full control over the development, and know every minute details of your project, while our developers work for you. PHP's true scaling capabilities can be unleashed through the on-site model, as you can have a full house for comparatively less money if you hire PHP web developers through the on-site model.
Off Site
If you are not willing to have a PHP expert at your office, you can opt for our offsite hiring model. Here you can hire PHP coders, based on your business requirements, who will be working on your project from our company. The project manager will timely update you about everything related to project development, you get to choose the way of communicating of your choice, be it Skype, Slack, or simply E-mails. Combining low pricing and the capabilities of PHP, this model could best suit every requirement of a medium to large scale business.
Fixed Price
If you are a start-up or a small scale business, and not willing to spend a lot in getting your website or web app developed, this hiring model is for you. Here we offer all the services related to web development, like designing, development, testing, support, and maintenance, within your overall decided budget for the project. This model will ensure minimum hassle about your website/app on your part, you simply outsource the work to us, check it on a milestone basis, and pay for it according to the work done. Prototyping and risk management are the USPs of this model.
Hourly Basis
If you are looking to hire PHP programmer on an hourly basis, for the development of your website or web app, this model is just for you. This is one of the most preferred ways, as you have to pay only for the number of hours, which the developers have dedicated to your project, and nothing more than that. This is the model that can help you with building a project of any possible stature. The low pricing, combined with a very high developer availability, and fetch you the scalability you want, and you can deliver what you imagined with your web project.
Dedicated Hiring
For all those large scale enterprises, who are looking to get their website developed, in a very short period, we assign experts who will be working just on their project. Most businesses hire dedicated PHP developer, who work especially on their project, as it speeds up the development process. You can choose from various teams such as developers, designers, testers, all working on your project dedicatedly, ensuring not a single second is wasted from the time we fix the hiring contract. This model is suited to every scale of business, as you only pay for the services you require.
Work Process
We follow Agile Development Methodology for Quality and Quick Turnaround.
FAQs
Here are some of the most frequently asked questions, on how to hire PHP developer, for the development of your project.
Whether you should hire dedicated Laravel developer or go for the generic PHP developer, it completely depends on your project requirements. If you are planning to get your website or web app built, using the Laravel framework, then hiring an expert in the same niche would be an added advantage. An expert who is dedicatedly working on Laravel has much more expertise in handling even the most complex details of your project.

Out of all other languages, PHP stands out for its simplicity and light-weightiness. It is the best server-side scripting language as it is completely open-source and free. The biggest advantage of PHP is its syntax, usability, and scalability. So, if you are planning to have a website or web app, which will have millions of users at a time, then there is no better option, then PHP, to use as a programming language for your project.

PHP is the most popular server-side scripting language and is widely used to develop dynamic web pages. You can hire PHP web developers if you are looking to get a robust, scalable, and responsive website or web app for your business. PHP is very easy to use and understand programming language due to which it is quite famous among developers.
At SemiDot, we have a dedicated team of certified PHP developers. Our PHP experts have immense knowledge and skill to work on different PHP frameworks like Laravel, CakePHP, CodeIgniter, Zend, Yii, and many more. Our PHP experts strive to deliver the best in class services, that too, in the least turnaround time.

Client Testimonial
I was pretty skeptical about outsourcing my project to a different country, but SemiDot proved to be even better than some of the companies I have worked with, within Europe. The prices they quoted were pretty decent, so I took the leap, and they delivered perfectly, and in time, what they promised.

Muhanad
Me and Harry (Business head of SDI) clicked instantly, thanks to our common passion towards Blockchain. They are currently working on a blockchain-based game for our company. Overall, Semidot Infotech is a complete package, low prices combined with top quality.

Carol
A Great design requires a team of enthusiasts, and these guys delivered exactly what I hoped for. Looking forward to continuing my partnership with Semidot Infotech. Give this company a try, as soon as you see their portfolio, you will know exactly what I had been talking about.

Bobby
Outsourcing a multi-million-euro project to a small company in India? You guys must be thinking I am joking. Well, I am not, Semidot Infotech is the complete package you would want for your project, they are truly client-centric, something which is very hard to find in today's world.

Neil Degg
We are doctors, and passionate about what we do, so one fine day, we decided to get an app for pregnancy needs. We came across Semidot through a friend who had previously worked with them, they delivered the app in just 2.5 months, which is something truly incredible.

Jamil & Idries
So, I came up with a one of a kind idea, and when most web development companies told me that's impossible in your budget, these guys proved to be my saviours. They not only made the web app per the requirements, but also scaled it, to be used by millions of users, and did all of it, in my budget.

Siegfried Gretzinger
The primary goal behind my project was to take my business online, and I really didn't expect or anticipate this much response from my customers. I have dealt with many web development companies in the past, and I can easily say that they have the expertise and resources to develop a good application.

Mario Thaler
My idea was brought to life with the help of these guys, it is all thanks to them, that my business could take off so smoothly. SemiDot has proved to be a great business partner, and Kapil (CTO of the company) has proved to be one of the greatest mentors I have ever come across.
Benjamin Buren
Our Featured Blogs
Want to know about the latest technology trends? You can find all of them here.
Interested in working with us?
LET'S TALK AND GET STARTED