Reasons to consider

React JS development for your business

React JS is one of the JavaScript's most powerful library for front end and back end development, in just 6 years, it has made a major name in the web development world. React JS basically has helped JavaScript move forward to front end web development, it is the choice of masters of UX design.

The giants of the internet have now switched to React JS for their web solutions, be it Facebook or be it Instagram. While it works for beginners, it allows much-advanced users to take it beyond its capacity. This is what makes React JS a truly incredible solution for web applications and websites. At SemiDot Infotech, we believe in providing our clients with the perfect react js development services which is as customized as they want. As soon as you are ready with your requirements, we will sort things out and get back to you with the best solution, for free.

React JS offers massive customization options which makes it one of a kind solution. While it offers flexibility, it also simpler to learn and work upon, as it is based on JavaScript. Since we have worked in every technology, we will walk through your requirements and then decide what's best for you. We won't force technology on you just because it's trending, we will guide to choose the best technology.
Our React JS Development Services
As a top React JS web development company, we will ensure that we make the most out of React's possibilities, to help take your business to new heights.
React JS for Web Development
Efficient and tailored React JS web development, customized as per your business needs, is only possible through our developers providing quality React JS development services.
React JS Dynamic UI/UX Frameworks
Creative, user-friendly, and responsive UI designs and web-layouts are easily the forte of React JS, the uses even extend to mobile apps built through React Native technology.
React Native App Migration
We will create a high-speed mobile app within the least possible time, all while the app works on both the popular platform while reusing a lot of code which is written in React JS.
React JS Plugins
Wide experience in every React JS plugin for an intricate experience, this helps in both the cost and time and the app management part, for both you and the customers using your app.
React JS App Migration
Leverage your business niche by migrating your existing application to React JS. We can ensure that the minimum cost is incurred if you choose to migrate from another JS technology.
React JS Support & Maintenance
90 days hassle-free support and bug fixing for your web application are on us, to ensure your peace of mind. We do this for each of our projects, client satisfaction is our priority.
Discuss Your Project with Our Specialists
We are interested in a long term partnership. When you hire SemiDot Infotech, you get a reliable partner for all your software development needs.
Let's Talk
Why React Web Development?
As a top React development company, our experience in different domains will help you in choosing the best technology for your web application. Our top experienced React web developers make sure that the web solution SemiDot Infotech creates for you delivers a seamless experience to your users.
Huge platform
The internet is only growing for various purposes, it is easily the biggest platform to market a business.
New world necessity
Websites and apps are a necessity, the cost-effective way to do it are using React app development.
Engaging
JavaScript is known for being engaging, and React JS just takes it further in all aspects.
User satisfaction
Why people love web apps developed using React for web development is the feel associated to them.
Cost-effective
The potential to be converted to a cross platform mobile app using React Native makes it cost-effective.
Our Recent Works
Some of the esteemed projects we worked upon, to give you a glimpse of the way we work.
The Training Hub
Carefully Curated Training Sessions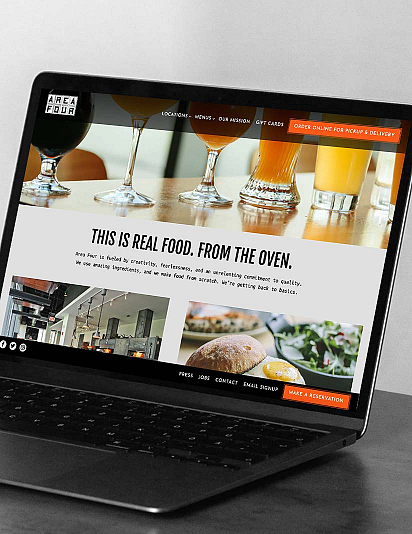 Area Four
Online Pizza delivery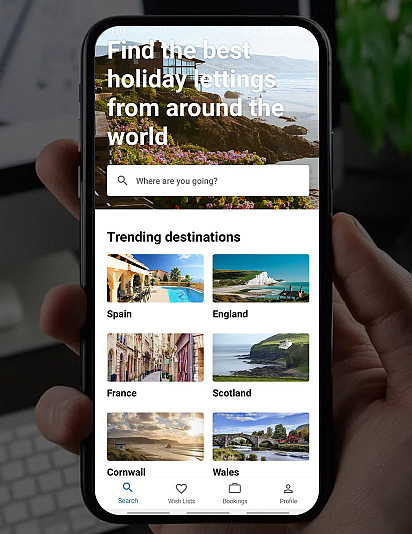 HomeToGo
Vacation rentals catalog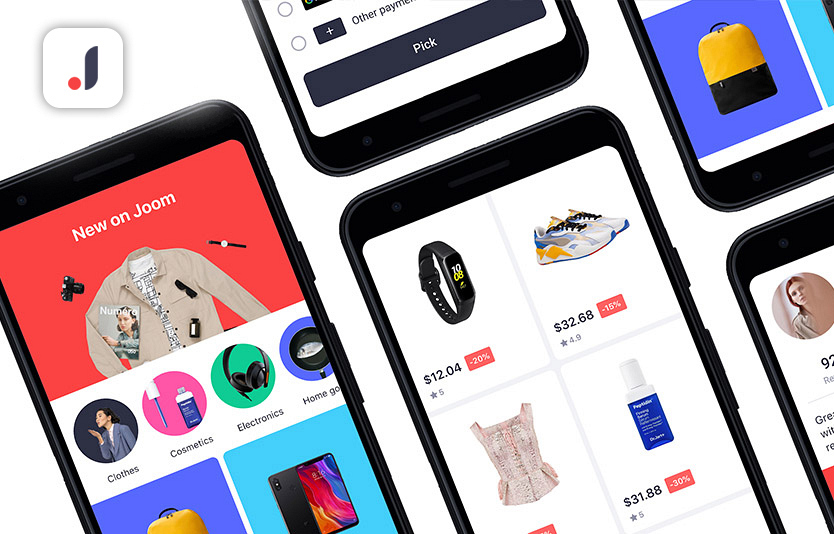 Joom
Ecommerce online marketplace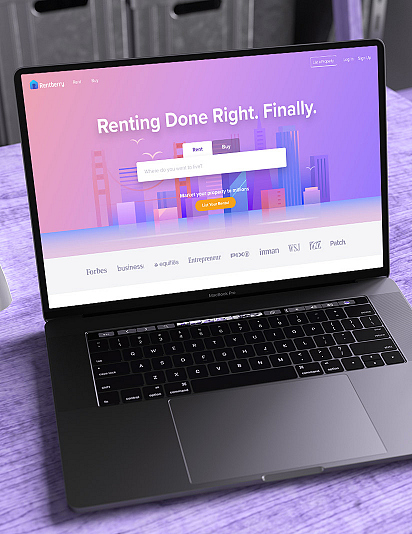 Rentberry
Property catalog
Let's take this growing relationship to the next level.
View All Work
Hire ReactJS developers
Our expert React JS developers have extensive experience in an array of domains. Our developers have been working on React JS since it was first introduced to the mass market. Depending on the niche and scale of your business, we can make things work just as you like. You can stay assured that the website or the web app our React experts create for you, will be perfectly synced to your business requirements.
You can hire react js developers as well as our team for your process, there are different advantages to both, and it completely depends on your requirements. We keep this option for keeping things optimal for both our company and our clients, this way, our developers also get to increase their experience two folds.
Industries We Serve
Our React JS developers' expertise extends to many popular industries, you can find a few of them below.
What makes SemiDot the right choice for React JS development
In SemiDot Infotech, customer satisfaction is our top priority and we will guide for best practices depending on the niche of your business.
Exclusive prototypes
We will create the prototype for your web app in a flash while ensuring it fulfills all your requirements.
NDA as per your requirements
With us an NDA has never been an issue, we can keep our portfolio small, but clients come first.
Least turnaround time
We assure than your website/web app is up and running per your requirements, in least time.
Dedicated JS experts
All our React development teams are led by an expert in React JS, ensuring maximum throughput.
Post-delivery support
3 months of free support is our gesture of thanking all our clients who have put their trust in us.
Versioning
Through versioning, we ensure our React js development services focused on creating the best.
FAQs
Everyone has questions, so we compiled a list of the most asked ones.
We believe we are one of the top React JS Development Company. We have excellent working exposure over various iterations of React Js. Our developers are well versed in this JavaScript, which makes them essential for React JS development. The thing that our clients love most about us, is the way we handle their project, and ensure every requirement is met in their business app.
Yes, it's free and maintained by the Facebook open source community. Tech giants like Netflix, Yahoo Mail, and Dropbox uses React Js to quickly fetch data from its massive libraries. You don't have to pay anything to create a project on React JS, we just charge you for the per hour development cost of our team, and nothing over and or below that.

Our hourly cost to hire ReactJS developer is between $20-$35 per hour depending on the experience of the developer. If multiple developers are required, then a project manager is also assigned to manage them, but we ensure the total average cost comes down to that window, so just calculate the total development time and multiply it by figures above, for an accurate estimate.

It heavily depends on how smartly a particular JS is used. React JS is one of the fastest and used by companies liked Dropbox, which handles terabytes of data per second. There are other libraries and frameworks too, but React has gained more popularity because of two factors, Facebook, and a Cross platform app development framework based on it, called React Native.
ReactJS is a JavaScript library used for creating a front-end user experience for websites. React Native is a framework comprising of existing libraries to develop cross platform mobile applications with a Native feel and look. The best part about using React development services for your project is, the migration to React Native is much easier if you are planning a future mobile app.

Yes, all the products we develop have 90 days of free support for any bugs you may encounter in the software development life cycle. We fully support the software we develop and will assist you in every possible way in case a bug arises, be assured that we will take it on priority and solve it in minimum possible time.

Client Testimonial
I was pretty skeptical about outsourcing my project to a different country, but SemiDot proved to be even better than some of the companies I have worked with, within Europe. The prices they quoted were pretty decent, so I took the leap, and they delivered perfectly, and in time, what they promised.

Muhanad
Me and Harry (Business head of SDI) clicked instantly, thanks to our common passion towards Blockchain. They are currently working on a blockchain-based game for our company. Overall, Semidot Infotech is a complete package, low prices combined with top quality.

Carol
A Great design requires a team of enthusiasts, and these guys delivered exactly what I hoped for. Looking forward to continuing my partnership with Semidot Infotech. Give this company a try, as soon as you see their portfolio, you will know exactly what I had been talking about.

Bobby
Outsourcing a multi-million-euro project to a small company in India? You guys must be thinking I am joking. Well, I am not, Semidot Infotech is the complete package you would want for your project, they are truly client-centric, something which is very hard to find in today's world.

Neil Degg
We are doctors, and passionate about what we do, so one fine day, we decided to get an app for pregnancy needs. We came across Semidot through a friend who had previously worked with them, they delivered the app in just 2.5 months, which is something truly incredible.

Jamil & Idries
So, I came up with a one of a kind idea, and when most web development companies told me that's impossible in your budget, these guys proved to be my saviours. They not only made the web app per the requirements, but also scaled it, to be used by millions of users, and did all of it, in my budget.

Siegfried Gretzinger
The primary goal behind my project was to take my business online, and I really didn't expect or anticipate this much response from my customers. I have dealt with many web development companies in the past, and I can easily say that they have the expertise and resources to develop a good application.

Mario Thaler
My idea was brought to life with the help of these guys, it is all thanks to them, that my business could take off so smoothly. SemiDot has proved to be a great business partner, and Kapil (CTO of the company) has proved to be one of the greatest mentors I have ever come across.
Benjamin Buren
Interested in working with us?
LET'S TALK AND GET STARTED