Get Ready-Made White-Label NFT Marketplace Solution
A White-label NFT marketplace is ready to deploy platform that facilitates users to sell, purchase, bid, and mint the NFTs. Our expert developer will provide you with white label NFT marketplaces in multiple Blockchains that will enable businesses for extensive trading of NFT digital assets in a long run. You can acquire intuitive and profitable white-label NFT marketplace solutions with the help of SemiDot Infotech.
We have a professional and dedicated team of NFT developers that will deliver you a robust NFT marketplace. These solutions are integrated with rich features and multiple security layers to provide users with an augmented experience. Our team offers a broad range of white-label NFT marketplace development services. It includes front-end development, back-end development & smart contract development, we offer these all under one roof.
Our professionals also provide custom white-label NFT marketplace solutions to businesses. These are created according to their market requirements and to have flawless trading of digital assets. Our built solutions are effective for the entire procedure starting from NFT minting, purchasing, selling, and auction of different NFT collectibles. These assets belong from art, game, videos, images, and more.
With the help of our expert Blockchain developers, we develop and launch the NFT marketplace approximately in just 15 days which is the fastest of all. We are proficient to work with several Blockchain networks including Ethereum, Polygon, Solana, Binance Smart Chain, Avalanche, Cardano, and others. SemiDot Infotech has always succeeded to bring their clients a fully featured white-label NFT marketplace development solution that can help them to get the desirable results.
Benefits of White-Label NFT Marketplace
NFT White-label marketplace doesn't only turn out the assets into digital collectibles, but also provides several benefits to the participants & investors. Here are some of the benefits you get by having white-label NFT solutions.
Personalized & User-Friendly Solutions
White-label NFT platforms built by SemiDot Infotech can be customized as per the requirements & vision of the businesses. Also, our expert designers include interactive UI elements into it to make it look appealing, responsive & enhance the user experience.
Improved Security
We comprise high-security features into our custom white-label NFT marketplace solutions to safeguard the sensitive data & transactions of users. Our team follows all the security standards including CSRF, DDOS, SSRF, etc. to create a safe environment.
Cost-Effectiveness
At Semidot, we build white-label NFT solutions that are in-expensive, feature-rich, & easy-to-use. We try to provide our clients with the best possible solutions at a very low cost. Hence, they don't need to spend more on resources or throughout the development process.
Smart Contract Audit
Our team conducts a smart contract audit to find out the inaccuracies, problems, and security liabilities along with the methods to fix or alleviate them. It helps protect the NFT platforms from the attacks & hackers, and augment the interactions.
Growing Success Ratio
We craft proficient white-label NFT marketplace solutions that ensure the success of your business. Our built solutions are bug-free, fast-performing, & the most used ones with the integration of exceptional features to increase the success rate.
Quick Deployment
Our team follows Agile methodology for the NFT development process which leads to faster bug fixing & reduced testing time. Hence, we launch the NFT marketplace rapidly & at a fine price compared to other NFT marketplace development firms.
Our Recent Works
Some of the esteemed projects we worked upon, to give you a glimpse of the way we work.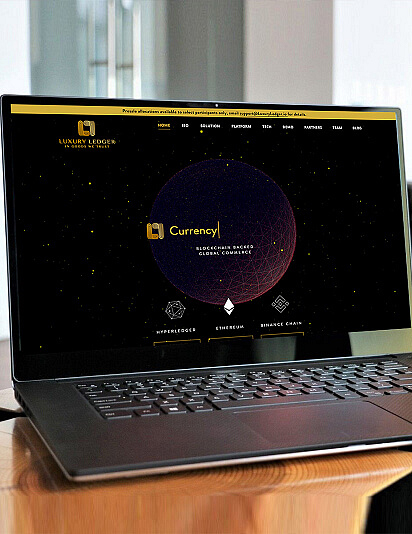 Luxury Ledger
Blockchain meets Luxury Retail Space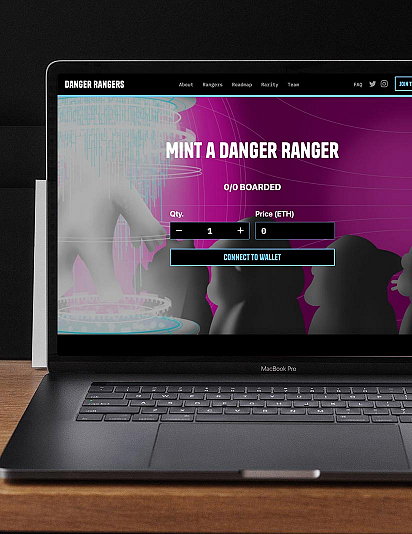 Danger Rangers
The NFT for Endangered Species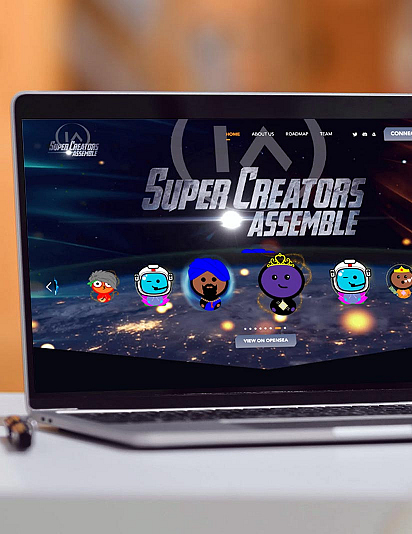 Super Creators
First Conscious NFT of this calibre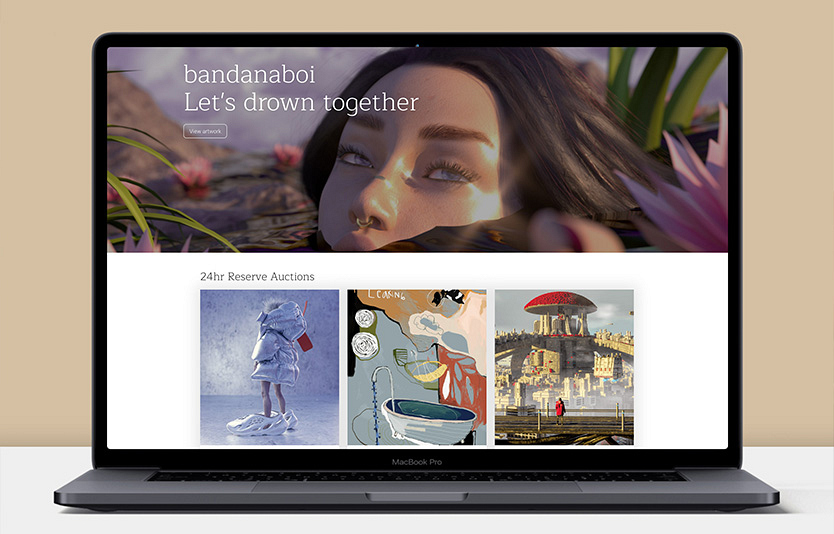 KnownOrigin
Digital Art Marketplace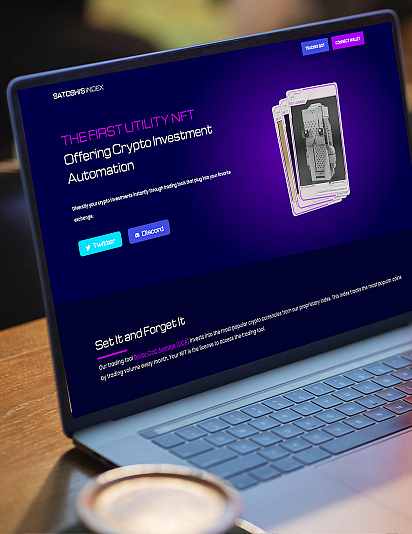 Satoshi's Index
THE FIRST UTILITY NFT
Let's take this growing relationship to the next level.
View All Work
Features of White-Label NFT Marketplace
Our NFT development team provides feature-rich white-label NFT marketplace development solutions. These make buying, selling, bidding, and creation of NFTs easier than before. Our NFT solutions bequeath full customization capabilities that make them stand apart from the crowd.
NFT Storefront
We integrate this feature into our NFT marketplace solutions to enable businesses to set up their NFT storefront effectively. It will help them attract more users by providing them with useful data and insights.
NFT Ranking & Auction
Our expert NFT developers comprise this feature to list & rank the NFTs while analyzing them. There can be placed different NFTs for auctioning along with examining their value & price drops on an hourly basis.
Interactive UI/UX
We provide fast-responsive white-label NFT development solutions comprising an appealing UI that draws dealers' attention. They can buy, purchase, and bid on NFTs across diverse virtual environments.
Multiple Payment Gateways
Currently, this feature is in high demand as it allows NFT traders to deal with different currencies while using different payment methods. There will be multiple options for users such as credit/debit card, crypto wallet, etc.
Customizable
This feature will let you modify the NFT platform according to your requirements & branding needs. You can customize the platform from UI to technology stack by adding some extra features and functions appropriately.
Configurable
It will let businesses use the additional features corresponding to their current enterprise needs. They can willingly turn on or off the features integrated with the NFT platform by configuring it with their goal.
Authentication
Being a top white label NFT development company, our development team ensures all the assets have proven ownership & are authenticated. We examine the smart contract of every NFT for this.
Security
While providing NFT platform development, we make sure to create a secure solution with no technical breaches & failures. We follow robust security measures to get a strong grip over the platform.
User Management
This feature helps in managing and monitoring all the users' activity, NFT listing & rankings, bidding, and platform charges. It will also provide you with all the details about listed digital assets.
Managing the Funds
We provide this feature for non-fungible token development solutions to manage the funds collected from integrated payment gateways. It also handles combined wallets & NFT collectibles.
KYC Modules
The integration of KYC modules comes with the allowance of combining other third-party KYC providers. It is essential to verify the users' identity before selling them any NFT product.
Cross-chain Connectivity
This feature helps to increase the tamper-proof nature of NFT collectibles along with their creation & listing. By using multiple Blockchain NFTs, we provide a smooth trading experience.
Multi-crypto Wallets
Multiple cryptocurrency wallets enable users to transfer funds easily while purchasing NFTs. Our NFT developers will help you to develop marketplaces with different crypto wallets.
Improved Filters
There are various categories such as music, arts, images, & others including different digital collectibles with different prices. These included filters help buyers to choose & purchase NFT.
Analytical Dashboards
A dashboard helps to observe all kinds of activities comprising current prices of NFT, their listing, real-time insights of marketplaces, & others. You can also manage users & traders through it.
Multi-standard Support
This feature in NFT marketplaces supports all the current NFT standards in the market. We ensure that our solution allows exchanging of multiple NFTs with their exclusive standard.
White Label NFT Marketplace For Different Domains
SemiDot offers a white label NFT marketplace development platform for different domains. It helps every sphere to avail the benefits of the NFT platform and accomplish their business needs.
Art
Music
Sports
Images
Videos
Games
Accessories
Metaverse
Get Efficient & Scalable white-label NFT Marketplace to augment the value of digital assets.
Get a chance to instantly launch your NFT marketplace and grab the attention of a large base of users.
Get A Quote
White Label NFT Marketplace Development on Diverse Blockchains
Experts at SemiDot infotech have worked upon multiple Blockchain platforms that help them to provide proficient NFT token development solutions. With our expertise, we have delivered various successful Blockchain solutions to date.
When it is about white-label NFT marketplace development services, Ethereum is the most preferred decentralized Blockchain platform by businesses. This platform is helpful to create a peer-to-peer network that implements & securely verifies the app code known as smart contracts. All the transactions are sent from and collected by user generated Ethereum accounts. The sender must spend Ether as a cost of the transaction process on the network.
Ethereum is the most popular altcoin network that holds a large customer base in comparison to other Blockchain networks. We have expert Blockchain developers who have created NFT platforms based on Ethereum standards. There are two leading Ethereum standards- ERC-721 and ERC-1155 that are ruling over the market currently. SemiDot provides industry ready Ethereum NFT marketplaces to benefit businesses.
Being a leading white-label NFT marketplace development company, Semidot offers Polygon NFT marketplaces to bring adaptability, security, interoperability, and scalability to enterprises. We have a qualified team of NFT developers that are capable of providing feature-rich solutions over leading Blockchain network Matic (Polygon). Creating an NFT marketplace with Polygon will help you list the NFTs directly on the marketplace.
Polygon Blockchain facilitates businesses with more efficient, and free NFT minting. It comes as a suitable alternative to Ethereum. Polygon uses an altered proof-of-stake (PoS) consensus mechanism to allow consensus to be attained with each block. The Polygon network also addresses the barriers of the Ethereum platform. These barriers include slow transaction processing and high transaction fees.
Businesses prefer the Solana Blockchain network as it is helpful to boost the consistent involvement of validators. Our Blockchain professionals provide a white-label NFT platform based on Solana to provide businesses with an inexpensive and well composable solution with fewer gas fees. Our provided futuristic Solana Blockchain development solutions are able to perform faster than other networks while providing great profits & rewards.
Low fees and high throughput are the main reasons that make it a perfect fit for white-label NFT marketplace development. From bidding to eternal royalties implied directly into the NFT, Solana provides a fully decentralized on-chain experience for digital asset collectors & artists. Solana achieves consensus via proof of history and proof of work. Further, Solana enables P2P exchanges for its core digital currencies.
BSC is the best and fastest-growing Blockchain network in the digital domain. This Blockchain network charges less gas fee which is the main reason why users are attracted to it. SemiDot Infotech provides BSC NFT marketplaces with benefits like EVM compatibility, interoperability, authority, etc. The creation of the NFT marketplace over this Blockchain network will help in adjusting to the future requirements of ventures.
Nowadays, businesses are choosing Binance Smart Chain for their white-label NFT platform development solutions because this platform enables users to trade a wide selection of in-game items, art pieces, virtual lands, etc. It provides these services by charging just a 1% flat trading fee. Unlike other Blockchain platforms, it is an easy-to-use NFT marketplace with low charges. BSC provides the highest liquidity platform to trade & launch NFTs for users.
This decentralized Blockchain network provides traceability, identity management, and improved results. Semidot offers launching the NFT marketplace on the Cardano that will benefit you in various ways. Our Blockchain experts have proficiency in providing the Cardano NFT marketplace with rigorous security measures. The Cardano Blockchain network uses PoS (Proof of Stake) except PoW (Proof of Work) which improves sustainability in comparison to other cryptosystems.
Cardano occurs as an appropriate choice to go for when it comes to White label NFT marketplace development. It provides users with a safe environment for NFT trading. This leading platform has the ability for originating, curating, and transferring the NFTs from one person to another. Creating a white-label NFT marketplace on Cardano will benefit you in unexpected ways along with the smart contract capabilities.
It is one of the most eco-friendly and low-cost Blockchain networks that will be appropriate to launch your NFT marketplace. It runs on smart contract capabilities and has a faster transaction processing time. Avalanche Blockchain is the most trending network that can be customized according to the requirements of the app. With time, it is marking its presence in the wide crypto domain by providing various advantages.
Avalanche is getting popular as a suitable choice while having white-label NFT platform development services. This decentralized and open-source platform enables NFT liquidity flow on different Blockchains. Additionally, it has a high transaction speed along with charging a lower gas fee for each transaction. Advanced features and efficiency levels of Avalanche ensure the seamless working of the NFT marketplace.
WHY CHOOSE US FOR WHITE-LABEL NFT MARKETPLACE SOLUTION?
Over the years, SemiDot Infotech has been providing bespoke & white label NFT software and applications. The purpose behind the development of these outstanding solutions was business expansion and providing them numerous benefits. We provide a wide range of NFT marketplace development services followed by augmented security protocols.
Decentralized Solutions
Our developed NFT marketplace solutions are mostly decentralized ones. We have expert & professional NFT developers who put all the dependencies to a third party or external sources to keep the solution decentralized and make it effective to use.
Complete Transparency
We always want to provide 100% satisfaction to our clients; hence we follow a transparent NFT marketplace development process. Our team keeps in touch with them via establishing consistent communication following the project performance.
Top-notch Security
SemiDot provides effective white label NFT platforms including full security for users' data & their digital transactions on the platform. Our secured solutions comprise reliable asset tokenization & provide enterprise-grade security to NFT users.
Cross-chain Interface
Our proficient team crafts NFT marketplaces in a competent way that they are capable of interfacing over multiple different Blockchain networks. These built solutions are fast, flawless, and can be compatible with any of the networks.
100% Professionalism
SemiDot has always followed professionalism and integrity for its clients. It is the reason why we are known as a top white-label NFT marketplace development company. Our NFT solutions will provide you with the best possible experience.
24*7 Technical Support
We develop feature-rich white label NFT platforms by considering all the essential things required for a competent NFT marketplace solution. Our knowledgeable technical support team is always available for clients if they have any problems with our created solutions.
FAQs
Here is a list of some FAQs in reference to your queries about our white-label NFT marketplace development services.
The white label NFT marketplace development cost would range from $10,000 to $30,000. Though the cost will be dependent on the platform it will be developing with. Other than that, the general cost will differ based upon the platform configuration, geolocation, gas fee, NFT marketplace features, and the development team.
The developed white label NFT marketplace will help sellers to list their NFTs in the interest of the buyers. NFT users will bid for the listed NFTs and as per the NFT value and its bid, businesses get their part as profit.
SemiDot has always provided its clients with adequate services. Our team will help you to launch the NFT platform approximately in just 15 days which is the earliest. No matter which Blockchain network, the NFT platform is built.
Our highly customized NFT marketplace comprises various payment methods to provide ease to the platform user. These payment methods include credit or debit cards, cryptocurrency exchange, fiat currencies, and others.
The white-label NFT marketplace development enables businesses to have a custom NFT platform in no time. They can have it according to their chosen Blockchain network. Also, these white-label solutions are already tested properly, feature-rich, and ready to launch.
A proficient, feature-packed, and powerful white label NFT platform will help you to grow a multi-billion NFT business. It can also help in solving revenue-related issues via having multiple secure payment gateways. An effective NFT platform will drive numerous investment opportunities for your business on NFTs such as games, music, art, and more.
Client Testimonial
I was pretty skeptical about outsourcing my project to a different country, but SemiDot proved to be even better than some of the companies I have worked with, within Europe. The prices they quoted were pretty decent, so I took the leap, and they delivered perfectly, and in time, what they promised.

Muhanad
Me and Harry (Business head of SDI) clicked instantly, thanks to our common passion towards Blockchain. They are currently working on a blockchain-based game for our company. Overall, Semidot Infotech is a complete package, low prices combined with top quality.

Carol
A Great design requires a team of enthusiasts, and these guys delivered exactly what I hoped for. Looking forward to continuing my partnership with Semidot Infotech. Give this company a try, as soon as you see their portfolio, you will know exactly what I had been talking about.

Bobby
Outsourcing a multi-million-euro project to a small company in India? You guys must be thinking I am joking. Well, I am not, Semidot Infotech is the complete package you would want for your project, they are truly client-centric, something which is very hard to find in today's world.

Neil Degg
We are doctors, and passionate about what we do, so one fine day, we decided to get an app for pregnancy needs. We came across Semidot through a friend who had previously worked with them, they delivered the app in just 2.5 months, which is something truly incredible.

Jamil & Idries
So, I came up with a one of a kind idea, and when most web development companies told me that's impossible in your budget, these guys proved to be my saviours. They not only made the web app per the requirements, but also scaled it, to be used by millions of users, and did all of it, in my budget.

Siegfried Gretzinger
The primary goal behind my project was to take my business online, and I really didn't expect or anticipate this much response from my customers. I have dealt with many web development companies in the past, and I can easily say that they have the expertise and resources to develop a good application.

Mario Thaler
My idea was brought to life with the help of these guys, it is all thanks to them, that my business could take off so smoothly. SemiDot has proved to be a great business partner, and Kapil (CTO of the company) has proved to be one of the greatest mentors I have ever come across.
Benjamin Buren
Interested in working with us?
LET'S TALK AND GET STARTED