iOS app Development Company
We are a renowned iOS app development company in the USA and have expertise in developing innovative iOS apps using the latest technology.
Discuss your Project
Reasons to consider

An iOS app development solution for your business

SemiDot Infotech is one of the top-ranking iOS app development company, offering a variety of iOS app development services, to businesses who are looking to expand their reach globally. iOS, being one of the leading OS in the world, having an app on this platform is a must. Over years, we have developed a multitude of iOS apps using cutting-edge technology for all kinds of businesses, working in various industrial sectors. We follow a very streamlined approach and strive to deliver iOS apps that are bugs-free and of high-quality.

We have a team of proficient iOS app developers who have in-depth knowledge of the latest iOS SDK, frameworks, and tools required for iOS app development. With the right blend of experience and technology, we offering comprehensive iOS app development services for the past 10 years. Our developers have rich industry experience and in-depth technical expertise that is required to develop successful and user-centric apps. We hold expertise in iPhone app development, and right from designing the app to its launch, we take care of everything. Not just that, we also offer post-development support and maintenance services to keep your iOS apps up and running in the long run.
Our iPhone App Development Services
With years of experience of creating mobile apps, we ensure to fit your business requirements perfectly, in the iOS app we create.
Native iOS app development
Native iOS app development for those looking forward to the absolute best, best UX, best adaptability, best performance, while app is scaled to be used by millions of users.
Cross-platform app development
It is a major part of the other Mobile app development services we provide, we can create a high-performance cross platform app, which fits directly in the iOS ecosystem.
App development in Phases
Have a business plan which requires app development in phases? You can leave creating and rolling out your app in phases to us, we will fit things right in, in your master plan.
Testing
Testing and versioning the apps according to new iPhones and fixing bugs is our top priority. We test the all the apps intricately and also provide ninety days of free support.
Support and maintenance
We offer a 3-month free of cost support, every bug or crash (if any), will be covered, and solved on top priority. We even have an option to extend this support indefinitely for our customers.
Enterprise iOS solutions
Our ios developers keep in mind the crucial prerequisites while developing an Enterprise iOS app solution, experience plays a huge part in the Enterprise app development.
Discuss Your Project with Our Specialists
We are interested in a long term partnership. When you hire SemiDot Infotech, you get a reliable partner for all your software development needs.
Let's Talk
Why iOS application development?
iPhones are a class apart when it comes to phones, iOS application development is used to create native apps that run on the iPhone. The world has widely adapted, and the top spenders loving iPhones and the apps built for them, are two of the most important reasons to plan an iOS app for your business.
Huge platform
Millions of users look for apps on the AppStore for a variety of purposes, making it a huge platform to target.
New world necessity
Gone are the days of mobile web, iOS apps have taken over a huge chunk of mobile users.
Engaging
If the app is built right, no other mobile web platform can be compared to its engaging capabilities.
Comprehensive solution
Apps make more of an all in one solution when compared to other mobile solutions.
User satisfaction
The reason why most people have switched to using mobile apps is certainly the user experience on offer.
Cost-effective
A potential to be used by millions of users makes iOS apps a highly cost-effective solution.
Our Recent Works
Some of the esteemed projects we worked upon, to give you a glimpse of the way we work.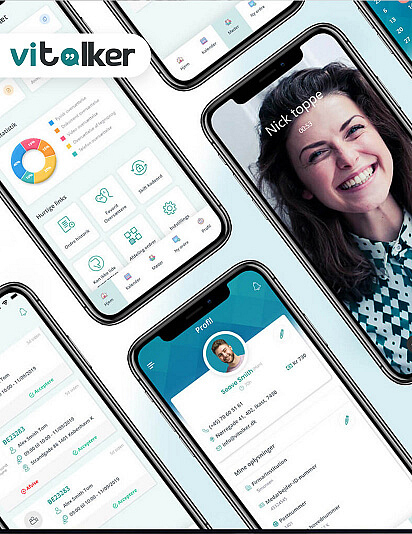 ViTolker
Content Translation Made Easy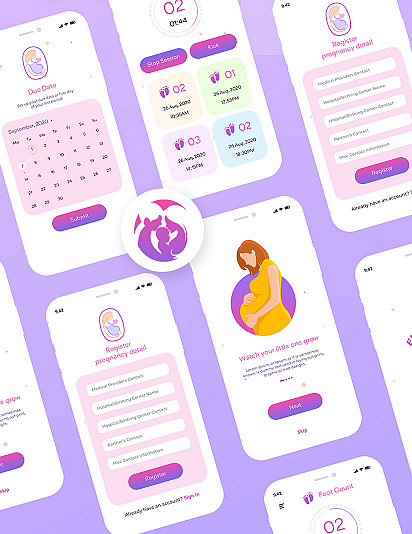 Everything Pregnancy
Your Personal Bump Journey Mobile App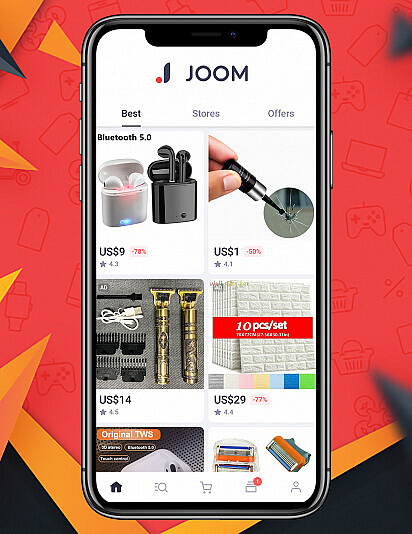 Joom
Ecommerce online marketplace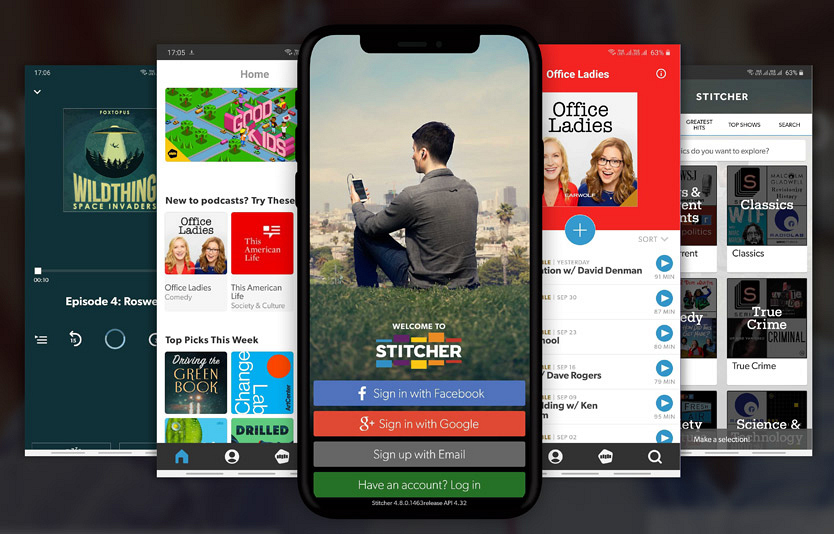 Stitcher
On-demand Podcast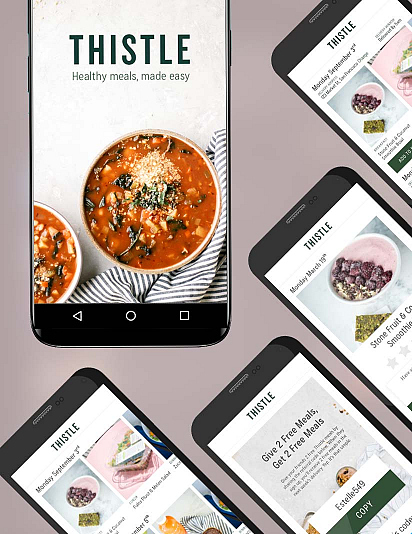 Thistle
Organic Food delivery
Let's take this growing relationship to the next level.
View All Work
Technologies
we are working with
Different technologies to achieve unmatchable app performance, we will ensure your app stays on top of the competition, no matter the industry or your niche.
OBJECTIVE C
SWIFT
C#
REACT NATIVE
FLUTTER
NATIVE SCRIPT
TITANIUM
XAMARIN
Corona SDK
IONIC
TITANIUM
UNITY
ADOBE AIR
REACT NATIVE
FLUTTER
Industries We Serve
Our iOS app developers' expertise extends to many popular industries, you can find a few of them below.
What makes SemiDot the right choice for iOS app development
All of our clients love us for our work, but over and above that, they chose us because they found us really client-centric.
Exclusive app prototypes
We understand a prototype maybe your primary requirement, we will assure you get your app prototype at the earliest.
NDA as per your requirements
If you require an NDA for your iOS app, we have no problems in signing one, client requirements are our priority.
Least turnaround time
We will assure your iOS app is developed in the least turnaround time possible, with all your requirements met.
Exclusive iOS apps
We can create and implement an iOS app that fits all your business needs and, customize it just the way you want.
Post-delivery support
Our app development packages include 3 months of free maintenance and support with every iOS app that we develop.
Versioning
Version control is a must for the App Store, as it helps your iOS app to reach and stay at the top of the charts.
Dedicated Project manager
We deploy a project manager for every project, they ensure the standards and requirements are always met for your app.
Top security measures
Both the admin panel and the iOS app are thoroughly checked before delivery, for all kinds of security threats.
High-performance apps
Your customers will get the performance they wished for, with our intricately developed high-performance iOS apps.
FAQs
To take the confusion out of the air, we decided to make a short list of the most popular FAQs by our clients.
Every project is different, and we have different app development plans for each type of project. It mostly depends upon your requirements and the type of app you are looking forward to, but to give an idea, it is mostly: Requirement gathering -> Feasibility testing -> Making a Blueprint -> Design ~ Development -> Testing -> Delivery.
We excel in Swift, Objective C, C++, and Xcode, to make for you the perfect, and the most optimized, native iOS app. In case you are planning to reach out at both popular platforms at once, we also have developers who excel in creating both Hybrid and Cross Platform apps. You can just submit in your requirements and we might be able to give you clarity on what would be the best, for your business, in particular.

Yes, we will assist you in this step, if the App is not approved, we will help you with the necessary modifications required on your part, to get it approved for being uploaded to the AppStore. Apple is stringent and fairly strict with what's being uploaded to the AppStore, we develop iOS apps with that in mind, and will let you know prior if any functionality you are planning isn't possible with an iOS app due to Apple's particular policies.

An iOS app development company would have more minds, experience, and skills, at work. Choosing a custom iPhone app development company will yield higher advantages than choosing a developer and managing other things on your own. With per hour prices of India's mobile app development companies being at par with that of freelancers, we think the obvious choice should be hiring an iOS development company over freelancers.

Our experience speaks for itself through our wide portfolio of iOS apps that we worked upon. But what we really believe in, is an ideology that most people overlook, we ensure the customers are always satisfied, along with keeping a transparent approach during the entire project development life cycle.

We have a best in class lifetime maintenance package, which can be opted for at any point in the software development life cycle. We provide a 90 days free maintenance and service package with every product that we create, so clients can have the assurance they want. If you especially want the app to develop in phases, or are sure, about getting it amended in the future, we have a special 'creation in phases' package for you.

We tie every loose end that could end up being a security threat to your users or their data. Apple itself won't accept the app if it is unsecure in any possible sense, so keeping security standards high is something we do with every app we create. Also, if you are looking to go further than what the generic databases and networks, we have also extensively worked in creating iOS apps integrated with Blockchain as an extended security measure.

We try to bring up young entrepreneurs in every way possible, we run our own incubation programs for bright entrepreneurs, but course, if you just need our help in other ways too. Feel free to just send in your requirements at [email protected], we will get back to you with a free blueprint, and a counsel, if you want advice or information about anything concerned with app development.

We can provide you with just an estimation but not the exact cost of iOS app development. The exact cost is based on diverse factors such as app complexity, list of features, technologies, development team and time of development, etc. First, these aspects will be analyzed and then, we will provide you with an estimation about developing an iOS app.

Yes, we will. Our team always starts every project by signing NDS with the involved party. we ensure to provide utmost safety and privacy to the client's project idea; hence NDA is a necessary step before starting the process.

Client Testimonial
I was pretty skeptical about outsourcing my project to a different country, but SemiDot proved to be even better than some of the companies I have worked with, within Europe. The prices they quoted were pretty decent, so I took the leap, and they delivered perfectly, and in time, what they promised.

Muhanad
Me and Harry (Business head of SDI) clicked instantly, thanks to our common passion towards Blockchain. They are currently working on a blockchain-based game for our company. Overall, Semidot Infotech is a complete package, low prices combined with top quality.

Carol
A Great design requires a team of enthusiasts, and these guys delivered exactly what I hoped for. Looking forward to continuing my partnership with Semidot Infotech. Give this company a try, as soon as you see their portfolio, you will know exactly what I had been talking about.

Bobby
Outsourcing a multi-million-euro project to a small company in India? You guys must be thinking I am joking. Well, I am not, Semidot Infotech is the complete package you would want for your project, they are truly client-centric, something which is very hard to find in today's world.

Neil Degg
We are doctors, and passionate about what we do, so one fine day, we decided to get an app for pregnancy needs. We came across Semidot through a friend who had previously worked with them, they delivered the app in just 2.5 months, which is something truly incredible.

Jamil & Idries
So, I came up with a one of a kind idea, and when most web development companies told me that's impossible in your budget, these guys proved to be my saviours. They not only made the web app per the requirements, but also scaled it, to be used by millions of users, and did all of it, in my budget.

Siegfried Gretzinger
The primary goal behind my project was to take my business online, and I really didn't expect or anticipate this much response from my customers. I have dealt with many web development companies in the past, and I can easily say that they have the expertise and resources to develop a good application.

Mario Thaler
My idea was brought to life with the help of these guys, it is all thanks to them, that my business could take off so smoothly. SemiDot has proved to be a great business partner, and Kapil (CTO of the company) has proved to be one of the greatest mentors I have ever come across.
Benjamin Buren
Our Featured Blogs
Want to know about the latest technology trends? You can find all of them here.
Interested in working with us?
LET'S TALK AND GET STARTED