Reasons to consider

Flutter app development

Flutter, Google's UI toolkit, is one of the most popular technologies these days to create outstanding native-looking apps for both mobile and desktops. It is known for its extraordinary capabilities when it comes to cross-platform app development. Flutter is immensely loved by developers all over the world to create highly scalable, robust, and interactive apps that offer native user experience. With its Hot Reload feature, Flutter offers an agile app development process. Unlike other cross-platform apps, Flutter is based on layered architecture, which facilitates developers to create fully customized apps for your mobiles and desktops, based on your business requirements.

SemiDot is a renowned Flutter app development company, known to create, involving apps, for a variety of businesses. We have a dedicated team of accredited Flutter app developers who have been working in this industry for more than a decade now. With a large variety of libraries and modules available, our Flutter developers have created a large number of functional and feature-rich apps for both small-scale and large-scale businesses. Seeing so many benefits, this UI kit offers, the demand for Flutter app development services is quite high in the market.

We have a highly focused team of experts who are determined to offer high-quality Flutter app development services to take your business a step forward. If you are planning to expand your business via apps, hire Flutter app developers now.
Our Flutter App Development Services
In our years of experience of creating both cross platform and Native mobile apps, Flutter is a one of a kind technology, which can be used for developing all scales of apps.
Flutter integration
We excel at creating and fitting truly Cross platform components developed using Flutter, for easing out various things, by integrating them in the Native mobile app.
Cross-platform app development
Flutter is a major part of the Cross platform development we provide, we can create a high-performance cross platform app in the least possible time.
App development in Phases
Components created with Flutter are highly reusable and can be a perfect fit in the app development in phases strategy, making Flutter a top choice for such strategies.
Testing
Testing and versioning are much easier when done for apps made using Flutter. The main reason is, there is only one app to test, reducing the time to test by a huge margin.
Support and maintenance
This free package is included with every project that is developed by us, mobile apps, websites, cross platform apps, and everything else, until 3 months post project delivery.
Enterprise Flutter solutions
Scalable and usable portable enterprise solutions are a must in today's time, using Flutter, we can create a scalable Cross platform app for all your enterprise need.
Discuss Your Project with Our Specialists
We are interested in a long term partnership. When you hire SemiDot Infotech, you get a reliable partner for all your software development needs.
Let's Talk
Why Flutter application development?
Flutter has proved its mettle in more than one ways, the most important ones are, its elaborate cross platform app development interface, and its beautiful UI components. Flutter is a beautiful way of creating an app that works on both platforms, saving a lot of time and money when compared to Native apps.
Huge platform
Cross platform apps can work on both the App Store and the Play Store, combining presence on both.
New world necessity
Faster app development is a big necessity, made possible with ease using Flutter app development services.
Engaging
The beautiful components and UI of apps made by Flutter make them much more engaging.
Comprehensive solution
Apps made using Flutter makes more of an all in one solution, when compared to other mobile solutions.
User satisfaction
The reason why people love apps developed using Flutter is the native feel associated with them.
Cost-effective
Both the cost and time to develop an app are reduced if you use Flutter, as you would need to code less.
Our Recent Works
Some of the esteemed projects we worked upon, to give you a glimpse of the way we work.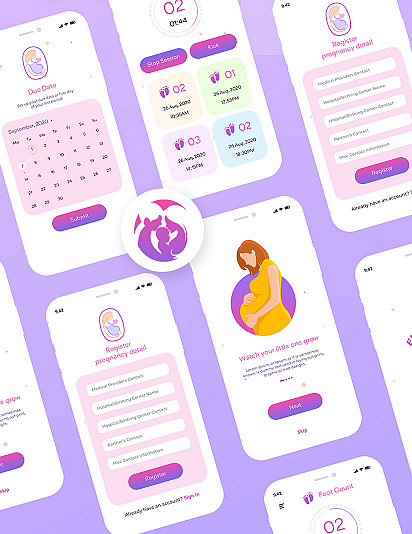 Everything Pregnancy
Your Personal Bump Journey Mobile App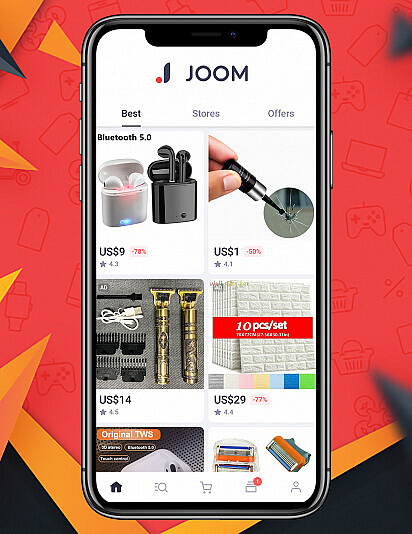 Joom
Ecommerce online marketplace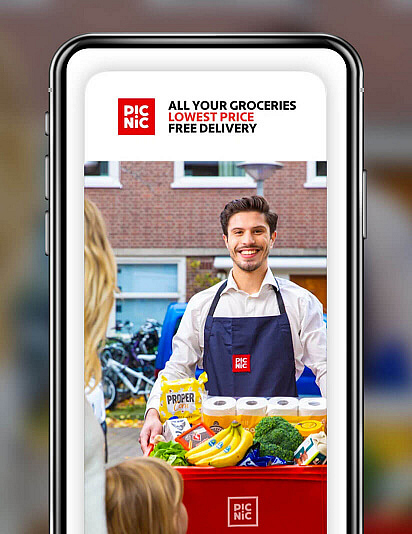 Picnic
The Online Supermarket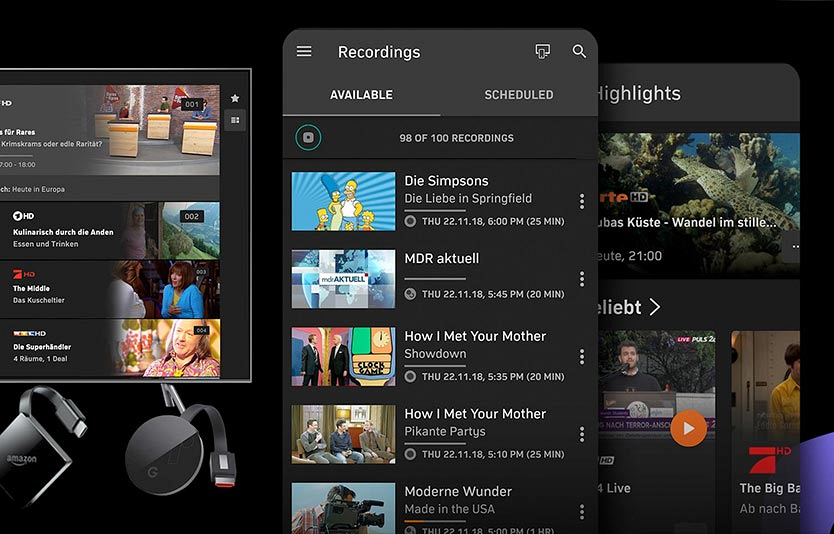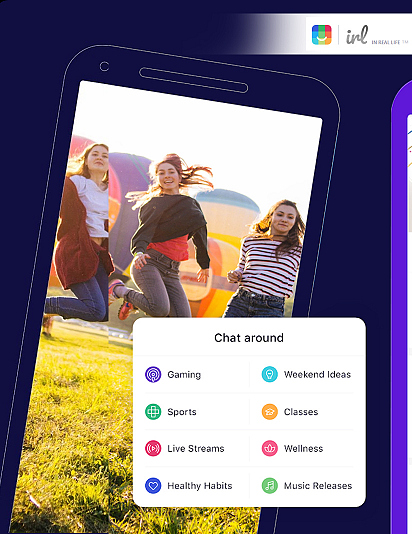 IRL
Social Media Platform
Let's take this growing relationship to the next level.
View All Work
Industries We Serve
Our Flutter app developers' expertise extends to many popular industries, you can find a few of them below.
What makes SemiDot the right choice for Flutter app development
Understanding the clients' requirements is the very basic step towards developing a great Flutter app, along with our experience playing a key element in it.
Exclusive prototypes
Creating app prototypes for both Android and iOS is something that we excel in doing, in the app development space.
NDA as per your requirements
NDA isn't a worry, if you need one, you get one. We have signed a lot in the past and have no problems with signing one.
Least turnaround time
Along with the advantages of Flutter app development services, our development strategy will be focused on reducing app development time.
Exclusive Cross platform apps
We can create and implement a Flutter app that fits all your business needs, customized just the way you require.
Post-delivery support
Our app development packages include three months of free maintenance services with every Cross platform app.
Versioning
Our app development packages include 3 months of free maintenance with every Flutter app that we develop.
FAQs
Questions are integral to every new partnership, here are the most popular ones.
When we consider Cross platform development technologies, there are a lot of technologies available, choosing the right one is one of the most important factors. A lot of factors come into play when tagging a company, a top Flutter app development company, per our clients, it was our approach towards their project, the right choice of development technology, and the expertise of our team, that they loved the most about us.
Yes, it is certainly possible to modify the application after development. Since we have already created it, we assure you the time, and cost to do that, would be a bare minimum. If you are certain that you will need to modify it after launch, we have an app development in phases package, in which components are made to be reusable.

Flutter is a growing and emerging technology, the core experts like ours have seen everything that has changed to Flutter since it's inception. Overall, it does matter to hire Flutter developers who are experts in Cross platform app development, as it can get really complicated when you are planning to get a scalable app developed.

Yes, we will analyze the project details, and help you with the scaling part too. We know how Flutter has gained popularity recently, but only after evaluating your project, we can tell the best technology that would be suited to your project's app development in particular.

Our expert flutter app developers would get your app ready in no time, and you will be paying the lowest rates for this, compared to our competitors. Quality work and lowest prices are our motto, we will ensure you leave much more satisfied and enthusiastic about the future of your project once you start working with us.

The cost to develop a Flutter app varies on a lot of factors, and it is really out of the scope of FAQs. To get a custom estimate per your business requirement, you can send them in, and we will let you know the estimated cost in less than 24 hours. This service is completely free of cost, and you need not worry about anything at all, while availing it.

Client Testimonial
I was pretty skeptical about outsourcing my project to a different country, but SemiDot proved to be even better than some of the companies I have worked with, within Europe. The prices they quoted were pretty decent, so I took the leap, and they delivered perfectly, and in time, what they promised.

Muhanad
Me and Harry (Business head of SDI) clicked instantly, thanks to our common passion towards Blockchain. They are currently working on a blockchain-based game for our company. Overall, Semidot Infotech is a complete package, low prices combined with top quality.

Carol
A Great design requires a team of enthusiasts, and these guys delivered exactly what I hoped for. Looking forward to continuing my partnership with Semidot Infotech. Give this company a try, as soon as you see their portfolio, you will know exactly what I had been talking about.

Bobby
Outsourcing a multi-million-euro project to a small company in India? You guys must be thinking I am joking. Well, I am not, Semidot Infotech is the complete package you would want for your project, they are truly client-centric, something which is very hard to find in today's world.

Neil Degg
We are doctors, and passionate about what we do, so one fine day, we decided to get an app for pregnancy needs. We came across Semidot through a friend who had previously worked with them, they delivered the app in just 2.5 months, which is something truly incredible.

Jamil & Idries
So, I came up with a one of a kind idea, and when most web development companies told me that's impossible in your budget, these guys proved to be my saviours. They not only made the web app per the requirements, but also scaled it, to be used by millions of users, and did all of it, in my budget.

Siegfried Gretzinger
The primary goal behind my project was to take my business online, and I really didn't expect or anticipate this much response from my customers. I have dealt with many web development companies in the past, and I can easily say that they have the expertise and resources to develop a good application.

Mario Thaler
My idea was brought to life with the help of these guys, it is all thanks to them, that my business could take off so smoothly. SemiDot has proved to be a great business partner, and Kapil (CTO of the company) has proved to be one of the greatest mentors I have ever come across.
Benjamin Buren
Our Featured Blogs
Want to know about the latest technology trends? You can find all of them here.
Interested in working with us?
LET'S TALK AND GET STARTED