Real Estate App Development Services
SemiDot Infotech delivers the best real estate application development services that help to connect all the stakeholders- sellers, buyers, and real estate agents with a click or swipe on their mobile phones.
Real Estate Mobile App
Our real estate mobile applications have modern features integrated with AR and VR. These features include a next-level property viewing experience, alerts or push notifications, interest rate calculator, and others to make the app more interesting.
Real Estate Web App
Being a top real estate app development company, we provide efficient solutions that help to enhance the digital reach of real estate businesses. Our mobile apps have dynamic product displays with AI-enabled product references and others.
Online Property Booking
Our professional team of real estate app developers creates solutions that are helpful to book properties such as resorts, hotels, and rental apartments, and so on. Integration of media content and multiple payment modes make the app more attractive.
Business Solution
Our app development company offers enterprise solutions along with real estate apps to modernize the business process and to provide a platform to gather and study the influence of marketing efforts on the property customers and associated dealers.
Property Managing Applications
We deliver real estate mobile applications that are beneficial to make the whole property management a lot smoother and easier than before. It will also help the individual societies and firms in managing all the tasks simultaneously with fewer errors.
Lead Handling Solutions
We offer realtor app development solutions to get queries about properties from referrals, websites, and social media accounts. Realtors are using these app solutions to collect, allot and follow the lead progress regularly from the managed database.
Trending Technologies Integrated in Real Estate Apps
SemiDot has skilled real estate app developers who are constantly lining up with this technologically advanced era. We also provide the most pioneer ideas integrated with the latest technologies to our clients.
Blockchain
We provide cost-efficient real estate app development solutions integrate with blockchain technology that is beneficial to streamline the transactions. Along with ensuring fraud prevention and transaction security, DLT provides transparency as well. The real estate blockchain platform is also used for document management, store process, and verifying the ownership tokens. The secure and transparent tendency of Blockchain solutions eliminates the need for a third party or an agent. These solutions also enable organizations or any individual to purchase whole property with cryptocurrency.
Cloud
Our cloud-based real estate app solutions are best for SaaS and syncing big data. These solutions also eliminate 25% of IT expenditures being done for in-house servers. Real estate businesses can have a cost-effective and robust backup to protect their data through this. These cloud-based real estate solutions allow brokers & agents to run and conduct their business operations online completely. Real-estate professionals require an active internet connection and mobile phone or other similar devices with cloud-based storage options.
IoT
When we provide services for real estate, we ensure to integrate IoT in the applications to make them smarter. It is useful for marketing based on proximity and provides data analytics to get insights. IoT also helps in providing intensive care to the equipment. IoT-enabled solutions have the capability to offer insights to transform the lives we live through storing data from sensors in a real-estate space that has the power of analytics.
AI/ML
SemiDot InfoTech provides efficient real estate app solutions integrated with advanced technologies such as AI or ML. These apps are helpful in automated exact valuation, active lead management, and understanding the behavioral data. AI/ML real-estate solutions are advantageous to property players for forecasting, predicting, analysis, & data representation in decision-making procedures. These things make buyers more assured about their future investments. A powerful AI real estate app is used by investors to search for vast opportunities and predict market anomalies.
Our Recent Works
Some of the esteemed projects we worked upon, to give you a glimpse of the way we work.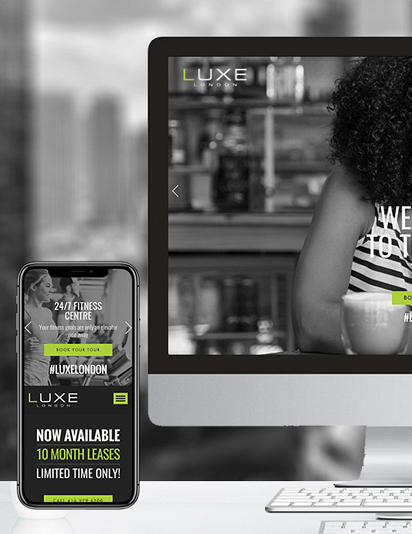 Luxe London
Luxury Rental Units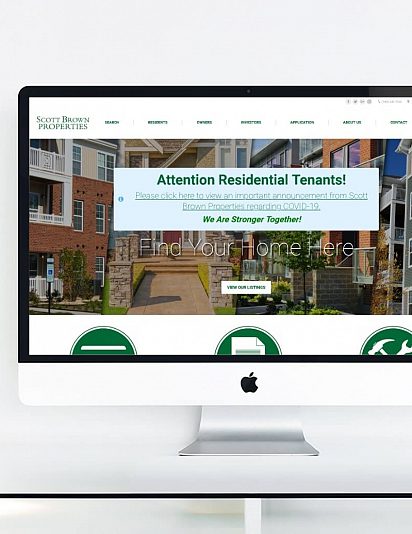 Scott Brown Properties
Real Estate Web Portal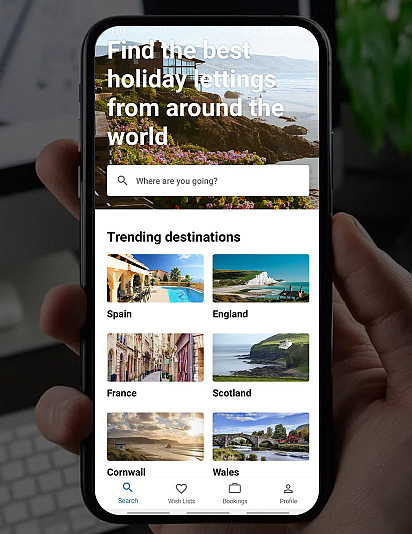 HomeToGo
Vacation rentals catalog
Let's take this growing relationship to the next level.
View All Work
Notable Features of Real Estate IT Solutions
Sign-up/sign-in
Property listing
Subscription
Push notifications
Map integration
Search bar with filters
Profile management
Mortgage calculator
Currency converter
Complaint management
Add/listing properties
Meeting scheduler
Appointment reminder
Area unit calculator
Live chat/support
CRM integration
Contact seller/buyer
Property suggestion
Secure payment mode
Property booking
Lead management
Vendor management
Broker/agent ratings
Activity management
Improve the digital presence of real estate business
With our tech-savvy mobile applications
Let's Connect
Benefits to Get Through Real Estate Mobile Apps
SemiDot InfoTech has skilled in-house app developers who provide striking real estate broker app development services that are helpful for businesses to remain in the competitive market and offer various benefits to them.
Customer Relationships
Our built real estate app development solutions help organizations to handle their clients across the globe and reach their definite targets. It is also helpful to track the clients through different social media platforms.
Business Performance
Organizations can optimize their real estate marketing and business performance among the high competitors in the market with our industry-specific customized real estate SaaS app solutions.
Access and Data Sharing
Our created efficient real estate apps help the businesses by fetching the national real estate data to provide property listing in the market. It also offers options such as cross-sharing of private listing data among parties.
Paperless Process
We provide real estate apps with cloud storage to save the data at a large level. These solutions also allow the real estate industry to adopt automation business processes and online property documentations.
Decrease Operational Cost
Using online real estate apps is more beneficial for property businesses as it helps to reduce operational costs by hiring less staff, less printing costs, less traveling, working remotely, cutting inventory levels, and so on.
Better Sales
Our real estate mobile app development solutions are used to improve business sales as buyers can see all the properties online and book them by looking at the price, photos, broker fee, and others.
Who Can Get Benefit with Our real estate Solution?
The real estate industry is a vast production and has various people and firms associated with it. Real estate app development solutions used in the industry are proving beneficial to all of them directly or indirectly.
Builders/Contractors
Realtors
Construction Firms
Agents/Brokers
Engineers
Property Board Firms
Mortgage Companies
Space Management
Why Should You Select SemiDot for Real Estate App Development Services?
At SemiDot Infotech, we don't only provide cost-efficient and impressive real estate app solutions but also deliver trust to our clients. We have years of experience in this field, hence we provide different real estate apps, websites, and many more services.
Advanced Technologies
Being a top real estate web design agency, we don't only design but also develop full-stack real estate mobile app development solutions integrated with modern technologies that provide a unified view of real estate data.
Flexible Client Support
We offer extensive support 24*7 to our clients according to their time zone and requirements at the time of development and post-development. We also provide them a project manager who helps them throughout the project.
Delivery on Time
We are renowned as a leading real estate web design company that designs & develops real estate app solutions and complete them on time. Our solutions include the highest quality standards and fully operational processes.
Extensible Engagement Choices
SemiDot InfoTech offers custom-made engagement plans that are a perfect fit for every kind of big or small requirement of all kinds of organizations. These plans are 100% scalable and efficient with all the needed technology resources.
Agile Development Method
Our company is a prominent real estate website development company that offers rapid project delivery. We also provide proper documentation for post-development support and easy communication between all the stakeholders.
COE Model for Delivery
We have centers of excellence in advanced technologies that help us to provide clients with modern and updated technology mobile app solutions. These include best practices and techniques at a reasonable price.
Discuss Your Project with Our Specialists
We are interested in a long term partnership. When you hire SemiDot Infotech, you get a reliable partner for all your software development needs.
Let's Talk
FAQs
To take the confusion out of the air, we decided to make a short list of the most popular FAQs by our clients.
Being a top real estate mobile app development company, we provide quality solutions at a reasonable cost. Our developed real estate mobile app would cost around $15,000 to $30,000, but it can vary based on different factors such as features, app type, complexity, platform, location, and many others.
There are various benefits real estate businesses can get via a personal mobile app. It includes highly interactive, amazing, and attractive app designs along with easy user navigation to engage the customers. You can also inform customers about the latest schemes, and ongoing projects to increase sales.
Real Estate Web App Development is the best way to make money through selling ad slots to property management agencies, mortgage lenders, and similar enterprises, and premier service proposing to the real estate agents. You can also set lifetime subscription plans for both buyers and sellers.
Our expert real estate website developers integrate some of the impressive features in the real estate website including showing all the ongoing projects and schemes, display properties for rent and sell, meeting schedule, notification about the construction status, display all advisories and agents, display property and owner details with chat option and so on.
Real estate mobile apps are leading the industry and helping to change the overall process. Sellers prefer to upload all their property details over these large social platforms to gain more customers and even buyers visit these apps first to buy a property or rent it over.
SemiDot is a well-known real estate app development company for years that has an efficient team of real estate website designers and developers to develop the amazing solution. We also provide 24*7 flexible supports to our clients in case of any bug or issue. We understand the client's vision and goals to provide the best to them.
Client Testimonial
I was pretty skeptical about outsourcing my project to a different country, but SemiDot proved to be even better than some of the companies I have worked with, within Europe. The prices they quoted were pretty decent, so I took the leap, and they delivered perfectly, and in time, what they promised.

Muhanad
Me and Harry (Business head of SDI) clicked instantly, thanks to our common passion towards Blockchain. They are currently working on a blockchain-based game for our company. Overall, Semidot Infotech is a complete package, low prices combined with top quality.

Carol
A Great design requires a team of enthusiasts, and these guys delivered exactly what I hoped for. Looking forward to continuing my partnership with Semidot Infotech. Give this company a try, as soon as you see their portfolio, you will know exactly what I had been talking about.

Bobby
Outsourcing a multi-million-euro project to a small company in India? You guys must be thinking I am joking. Well, I am not, Semidot Infotech is the complete package you would want for your project, they are truly client-centric, something which is very hard to find in today's world.

Neil Degg
We are doctors, and passionate about what we do, so one fine day, we decided to get an app for pregnancy needs. We came across Semidot through a friend who had previously worked with them, they delivered the app in just 2.5 months, which is something truly incredible.

Jamil & Idries
So, I came up with a one of a kind idea, and when most web development companies told me that's impossible in your budget, these guys proved to be my saviours. They not only made the web app per the requirements, but also scaled it, to be used by millions of users, and did all of it, in my budget.

Siegfried Gretzinger
The primary goal behind my project was to take my business online, and I really didn't expect or anticipate this much response from my customers. I have dealt with many web development companies in the past, and I can easily say that they have the expertise and resources to develop a good application.

Mario Thaler
My idea was brought to life with the help of these guys, it is all thanks to them, that my business could take off so smoothly. SemiDot has proved to be a great business partner, and Kapil (CTO of the company) has proved to be one of the greatest mentors I have ever come across.
Benjamin Buren
Our Featured Blogs
Want to know about the latest technology trends? You can find all of them here.
Interested in working with us?
LET'S TALK AND GET STARTED