Reasons to consider

Blockchain supply chain management for your business

SemiDot Infotech is a pioneering supply chain software development company, which has immense experience in deploying Blockchain in the supply chain that offers validated and updated distributed ledger to each participant. Blockchain deployment empowers the business with seamless transparency to the location, condition, and owner of the asset at any point of time. Our Blockchain developers have expertise on famous platforms like Ethereum, Hyperledger, Multichain, and Corda for establishing belief across the entire supply chain ecosystem.

Implementing blockchain in supply chain management is needed for enhancing real-time visibility, security, and efficiency. With blockchain development, you can get end-to-end transparency in transactions and optimum security in operation. The amazing level of security is given by the SHA256 hashing algorithm. Blockchain can add value to transparency and traceability, the very foundation of the supply chain. Our supply chain solutions built with latest platforms reduce the operational cost and strengthen security.

Our blockchain supply chain management solutions are focused for eliminating limitations of traditional ERP systems, including redundant ledger maintenance by each party, need of reconciliation between parties, lack of transparency, and less coordination of financial and information flow. SemiDot Infotech proposes solutions leveraging suppliers and end customers with accurate information using a permanent ledger. Multiple participants can communicate using instant document exchange, electronic signatures and automatic contract verification.
Our blockchain supply chain development services
SemiDot Infotech is a top-class blockchain supply Chain Company, where exponent blockchain development solutions are built viable for achieving the optimum ease of doing business without worrying about traditional limitations. Here is our list of blockchain supply chain development services.
EDI system
Enable transparent multiparty transaction processing while implementing blockchain in supply chain. Our EDI systems are enabled for transmitting contractual information such as invoice and purchase orders across value chain.
Procurement Solutions
Integrate blockchain-enabled procurement solution to your existing ERP solution for added efficiency. The combination of supplier data and blockchain smart contracts enables the sharing only after mutual consent, which ensures no glitch.
Track Monitoring System
We build regulatory compliant blockchain SCM solutions where stakeholders leverage the feasibility of tracking the information related to origin, manufacturer, properties, and real-time shifting details of assets across trade zones.
Inventory Management
Reap advantages of a reliable blockchain in supply chain management solution for end-to-end supply chain communication. Few error tracking and digitized inventory management is possible with the verification of data at every single point.
Process Automation
We build smart contracts for automating the executions, which use predefined rules for facilitating the goods and service exchange. With real-time auditing provided by blockchain development solutions, you automate payments, QC, and production.
Logistic Solutions
We build seamless logistic management solutions, which leverage all layers of supply chain to track the shipping inventory across the globe on real time. Logistic companies can check the quantity, location and condition of individual part.
Improved Inventory Management

Manual Error Elimination

Better Retailer-Customer Relationship
 

 

Features of
Blockchain SCM
Complete Transparency

End to End Traceability

Certification and Compliance
Our Recent Works
Some of the esteemed projects we worked upon, to give you a glimpse of the way we work.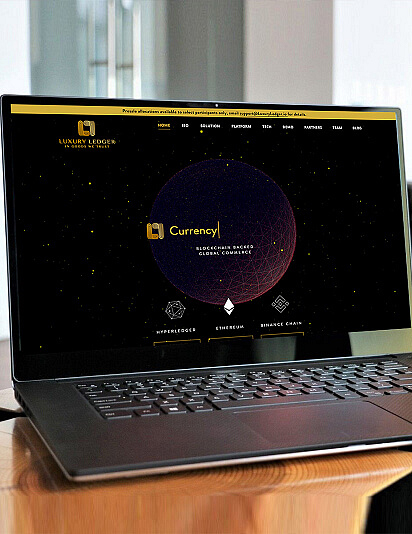 Luxury Ledger
Blockchain meets Luxury Retail Space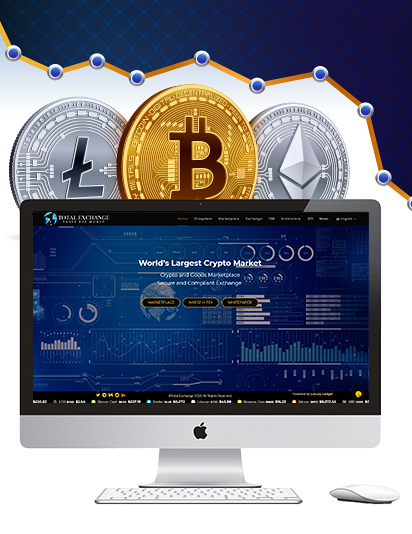 Total Exchange
Crpyto token and exchange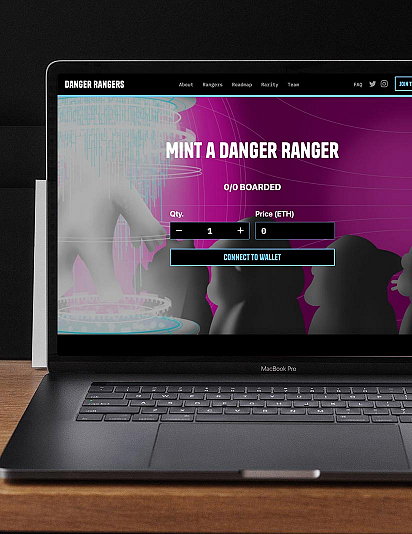 Danger Rangers
The NFT for Endangered Species
Let's take this growing relationship to the next level.
View All Work
Discuss Your Project with Our Specialists
We are interested in a long term partnership. When you hire SemiDot Infotech, you get a reliable partner for all your software development needs.
Let's Talk
What makes semidot the right choice for blockchain supplychain development?
SemiDot is the reliable point of Decentralized Open Finance Development Services for all kinds of business processes. Our team is an expert in blockchain development for delivering stunning decentralized apps for smooth financial business operation.
Strategic Consultation
The SemiDot team is passionate about exploring a reliable blockchain for supply chain solution. Enabling PoW and maintaining data through blocks ensure a reliable supply chain.
Technological partnership
We deliver post-development support with blockchain SCM for letting you know how our solution can revolutionize the supply chain business with blockchain.
NDA as per requirements
Blockchain supply chain solution NDAs are really important. We sign the NDA with the client if he requires one for the assurance.
Innovation and Solution
Our blockchain for supply chain solution can help you deploy the best practices to harness the ways of growth for innovative business solution.
Supply chain development solution
SemiDot offers exclusive blockchain development services. We are expert in developing SCM mobile apps, logistic software, and SCM app for real-time tracking and visibility.
High Skill
We are among the top ranked supply chain software Development Companies. With Semidot, You get the support of the strongest Blockchain specialists in the market.
FAQs
Most popular questions by our clients, we decided to make a list for easing things at all ends.
Blockchain-enabled solutions are capable of maintaining the clustered records from supply chain monitoring events. Most Blockchain architectures focus on external traceability however internal connections are logged into the Blockchain database. Various Blockchain networks are suitable to the requirements of large supply chain ecosystem.

Auditors can get transparency to transactions, which are sent over the network. Depending on the use cases, auditors can also be granted control in systems. For example, on the failure of audits, the certifier can stop the issuing of digital assets carrying certification.

As such, there are not many hurdles; you need to face with the Blockchain adoption. All emerging innovations require little cooperation from customer. The organizations that face the flow of data across the network need to be conscious about the security of sensitive information. Greater the flow of information, higher the efforts required for establishing trust.
Being a leading blockchain supply chain development company, SemiDot Infotech ensures you the perfect solution and recommends you to trust on the technology. Without sharing the higher amount of data, you cannot realize the full potential of the solution.
Accountability is a great issue in distributed ledger. Blockchain systems are infrastructured in such a way which reveals each transaction through network. But businesses, who want to secure the data transaction, can go for smart contracts.

Blockchain-enabled SCM solutions induce transparency in the system. Parties can get information such as location, movement and condition of the good. The transparency in transactions offers greater efficiency for risk-based infection, and cargo-rerouting decisions. The advantages of Blockchain-enabled solutions to increase the flow.

Client Testimonial
I was pretty skeptical about outsourcing my project to a different country, but SemiDot proved to be even better than some of the companies I have worked with, within Europe. The prices they quoted were pretty decent, so I took the leap, and they delivered perfectly, and in time, what they promised.

Muhanad
Me and Harry (Business head of SDI) clicked instantly, thanks to our common passion towards Blockchain. They are currently working on a blockchain-based game for our company. Overall, Semidot Infotech is a complete package, low prices combined with top quality.

Carol
A Great design requires a team of enthusiasts, and these guys delivered exactly what I hoped for. Looking forward to continuing my partnership with Semidot Infotech. Give this company a try, as soon as you see their portfolio, you will know exactly what I had been talking about.

Bobby
Outsourcing a multi-million-euro project to a small company in India? You guys must be thinking I am joking. Well, I am not, Semidot Infotech is the complete package you would want for your project, they are truly client-centric, something which is very hard to find in today's world.

Neil Degg
We are doctors, and passionate about what we do, so one fine day, we decided to get an app for pregnancy needs. We came across Semidot through a friend who had previously worked with them, they delivered the app in just 2.5 months, which is something truly incredible.

Jamil & Idries
So, I came up with a one of a kind idea, and when most web development companies told me that's impossible in your budget, these guys proved to be my saviours. They not only made the web app per the requirements, but also scaled it, to be used by millions of users, and did all of it, in my budget.

Siegfried Gretzinger
The primary goal behind my project was to take my business online, and I really didn't expect or anticipate this much response from my customers. I have dealt with many web development companies in the past, and I can easily say that they have the expertise and resources to develop a good application.

Mario Thaler
My idea was brought to life with the help of these guys, it is all thanks to them, that my business could take off so smoothly. SemiDot has proved to be a great business partner, and Kapil (CTO of the company) has proved to be one of the greatest mentors I have ever come across.
Benjamin Buren
Interested in working with us?
LET'S TALK AND GET STARTED