Reasons to consider

Progressive Web App development for your business

PWAs are one of the greatest additions to web and mobile web development space, they have already taken over a huge chunk of market dependability in fairly less time. Progressive web apps are really good at passing the hassles of longer wait times of downloading, and installing a native application, while being small in size, ensuring minimum download size and install time.

As a top progressive web app development company, we ensure that the clients' demands are completely fulfilled in the PWA solution we create for them. It's hard to make a list of businesses that can benefit from using PWAs, but in our experience, almost all businesses can benefit on some scale, if they adopt the technology. It has been a hit in both the desktop web department as well as the mobile web department.

We know the size capacity of the phones and desktops are increasing, but no one really wants to spend their time in downloading and installing large apps. We can create a perfect solution, befitting your business requirements, ensuring all your users love to keep coming back to using your web app. Even though PWAs can't fully replace a mobile app, they can prove to be one of the best early market entry strategies.
Our Progressive Web App Development Services
Our PWA solutions will include everything you expect out of a quality progressive web app, it will fill all requirements set by Google, and would be very cost-effective for your business, all while fulfilling all your business requirements.
PWA migration
Web apps can be migrated to PWAs in a fairly healthy manner, our experts will help you with the same, while you incur the minimum cost, and can get the app running in the least time.
App shell architecture
To create the perfect shell architecture, we have experts in both web app development and mobile app development, we will ensure your PWA is engaging and loved by all the users.
Custom design
PWAs are more than ordinary websites, and we offer custom design services to ensure you can make the most of the capabilities of PWAs, while making them interactive.
Responsive design
This is customary for a web app to be called a true PWA, but we go further and beyond, to test it. We will create a truly responsive design, not just on paper, but in practicality.
Wide device lineup
We have worked for web, mobile, tablet, and wearables, you can stay assured we have the absolute experienced personnel for each, and your PWA will be thoroughly checked by them.
Custom PWA creation
The capabilities of PWA are wide and ranges from serving a multitude of people, to bring in a lot more engagement, we will make a custom PWA to fulfill all your requirements.
Discuss Your Project with Our Specialists
We are interested in a long term partnership. When you hire SemiDot Infotech, you get a reliable partner for all your software development needs.
Let's Talk
Need for PWA Development?
Web apps have been taken much further with progressive web app development, things which weren't possible before, are now achievable, thanks to quality progressive web app development services.
Easier installation
PWAs are installable from the browser itself, just tap the "+"icon in the URL bar and it will be ready to use.
Offline availability
We create optimal PWAs, available to be used offline, while ensuring the quality of code is top-notch.
One app for all
PWAs are capable of running on multiple platforms, thanks to its cross platform capabilities.
Reduced cost
One app for all platforms can reduce the cost to develop, while reducing development time.
New possibilities
Being free from the limitations of app stores, the PWA we create for you will be adopted widely by more people.
Future proof
Updating the PWAs is easier than versioning or making changes to a website, making it future proof.
Our Recent Works
Some of the esteemed projects we worked upon, to give you a glimpse of the way we work.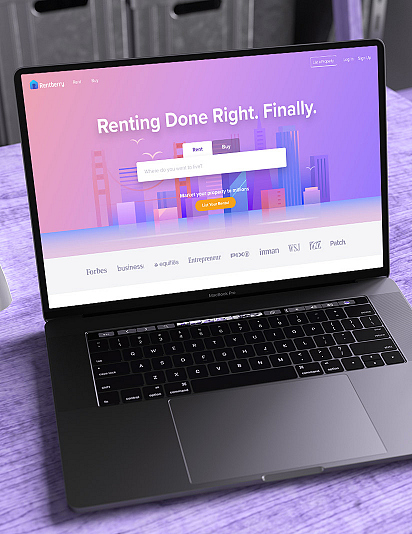 Rentberry
Property catalog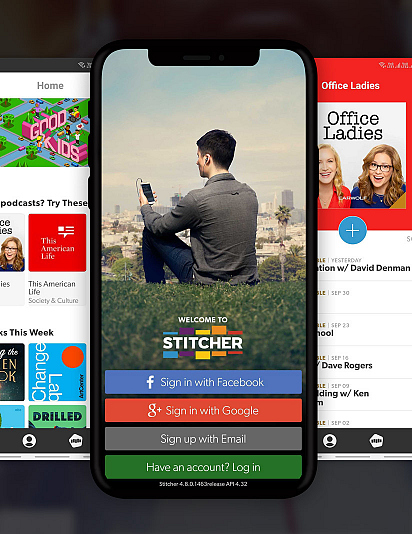 Stitcher
On-demand Podcast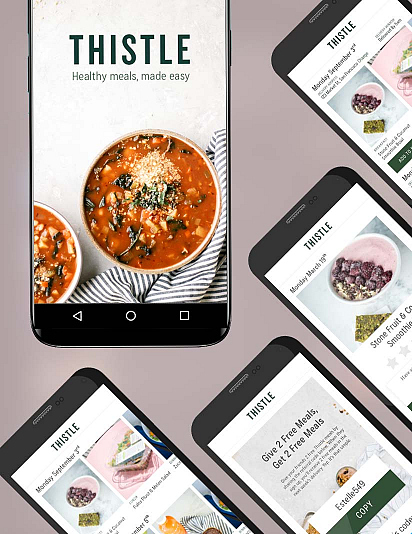 Thistle
Organic Food delivery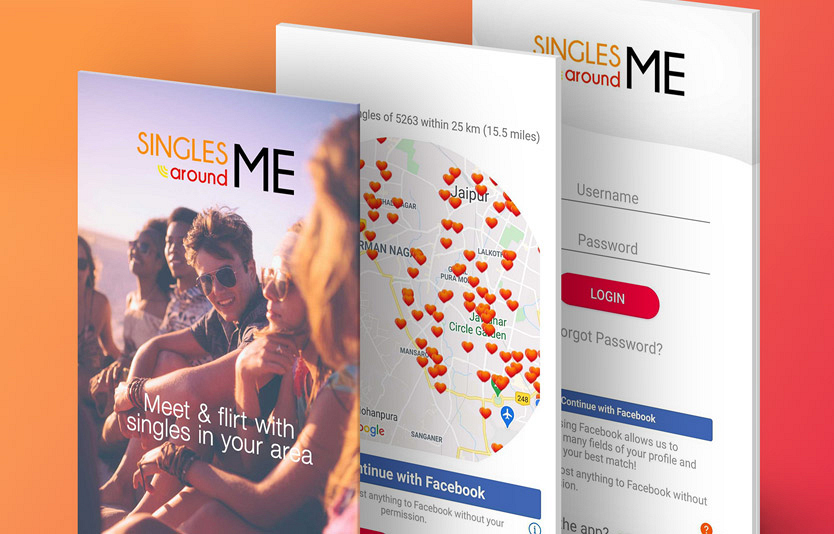 Singles Around Me
GPS Dating App
Let's take this growing relationship to the next level.
View All Work
Industries We Serve
We have created PWAs for various business types, a few of the industries are listed below.
What makes semidot the right choice for progressive web development
Our developers are the ones most responsible for it, apart from that it's the wide range of quality services that we offer.
Technical Knowledge
Our development teams are well versed in all technologies of web and mobile app development.
Competitive Pricing
We keep our prices low so that more businesses can partake in the technological revolution.
Custom Solutions
Custom PWA development is one of our most demanded solutions, thanks our PWA experts.
User-centric Apps
It is essential for a PWA to be user-centric, our developers and designers both know it very well.
NDA
NDAs aren't a problem on our end, we will provide you a hassle-free NDA contract if you require one.
Free Post-delivery maintenance
Our post-delivery maintenance extends to three months after project delivery.
FAQs
We offer progressive app development solutions ranging from building robust web apps for different businesses, here are the most asked queries about PWAs.
Native apps are the ones that are built specifically for a particular operating system. PWAs are called progressive web apps, they can be used and installed on any device capable of running web browsers, they neither need a lot of space nor a stable internet connection, to work. These were the fundamental differences between the two, but there are a lot more differences when it comes to practical usage.
Making a PWA would cost slightly more than creating a generic web app, the main factor which affects it is the need to hire developers and designers who excel in creating PWAs. But, since the price difference isn't so steep when compared to web apps, we suggest PWAs over both Native and web apps, for most businesses, looking forward to great performance on a budget.

Yes, the website to PWA migration is very popular and time-saving. We can take your complete website, redesign components and design elements, and then proceed to migrate your website to create a brand new PWA. The PWA we will create which we will create will be much faster, engaging, and smaller in size, to ensure all-around consistency and usability.

The cost to hire a PWA developer would be almost the same as hiring web app developers, especially in a grand scheme of things. The cost varies on the experience of the developers, only a few companies like ours, have a mix of experts and executives to give you an average cost for making the product. Expect to pay a tad bit higher than web development, as many components of PWAs requires expertise, to still keep the meaning of the name PWA.

When considering a PWA development company one of the best in PWA development, many things are to be calculated. What makes us one of the tops, is in fact, the enormous support that our team of developers and designers provides. We essentially have some of the best of the best PWA developers, they will ensure every project is built to perfection.

There is absolutely no limit to however you want your PWA to be scaled, although the servers, and the databases, need to upgrade accordingly. We have built PWAs that are used by millions of users every month, and yet doesn't break a sweat, in the end, it all comes down to the quality of code the PWA is built with.

Client Testimonial
I was pretty skeptical about outsourcing my project to a different country, but SemiDot proved to be even better than some of the companies I have worked with, within Europe. The prices they quoted were pretty decent, so I took the leap, and they delivered perfectly, and in time, what they promised.

Muhanad
Me and Harry (Business head of SDI) clicked instantly, thanks to our common passion towards Blockchain. They are currently working on a blockchain-based game for our company. Overall, Semidot Infotech is a complete package, low prices combined with top quality.

Carol
A Great design requires a team of enthusiasts, and these guys delivered exactly what I hoped for. Looking forward to continuing my partnership with Semidot Infotech. Give this company a try, as soon as you see their portfolio, you will know exactly what I had been talking about.

Bobby
Outsourcing a multi-million-euro project to a small company in India? You guys must be thinking I am joking. Well, I am not, Semidot Infotech is the complete package you would want for your project, they are truly client-centric, something which is very hard to find in today's world.

Neil Degg
We are doctors, and passionate about what we do, so one fine day, we decided to get an app for pregnancy needs. We came across Semidot through a friend who had previously worked with them, they delivered the app in just 2.5 months, which is something truly incredible.

Jamil & Idries
So, I came up with a one of a kind idea, and when most web development companies told me that's impossible in your budget, these guys proved to be my saviours. They not only made the web app per the requirements, but also scaled it, to be used by millions of users, and did all of it, in my budget.

Siegfried Gretzinger
The primary goal behind my project was to take my business online, and I really didn't expect or anticipate this much response from my customers. I have dealt with many web development companies in the past, and I can easily say that they have the expertise and resources to develop a good application.

Mario Thaler
My idea was brought to life with the help of these guys, it is all thanks to them, that my business could take off so smoothly. SemiDot has proved to be a great business partner, and Kapil (CTO of the company) has proved to be one of the greatest mentors I have ever come across.
Benjamin Buren
Interested in working with us?
LET'S TALK AND GET STARTED