Meet the End-user Needs with Our Mobile App Development Solutions
As a leading mobile application development company, SemiDot Infotech is known to offer best-in-class Android and iPhone application development services to all kinds of businesses. Over time, we have delivered hundreds of customized enterprise mobile application development solutions to multiple industries built by our app developers. We have a skilled team of mobile application developers to deliver well-performing & scalable cross-platform and native applications. These mobile apps are much capable to cater the needs of millions of users each day.
While developing a mobile app, our team focuses on incorporating seamless & interactive UI/UX design by including the latest tech stack. We develop proficient mobile app solutions via alleviating possible security risks & maximizing the app's performance. It is done by adhering to the best development practices, using data connectors & APIs to provide an amazing user experience via a reliable and high-quality mobile app. Being the best mobile app development agency, we have 200+ professionals to deliver creatively designed & strategically developed mobile apps.
Exceptional Milestones Achieved in Mobile Application Development
To reach out to the broad customer base and establish our footprints in the market, we are providing end-to-end futuristic mobile app solutions across multiple industries. These are eCommerce, real estate, banking, healthcare, and others. All the mobile apps developed by SemiDot Infotech are growing very well in the market but some of them are remarkably good.
$10M
Funding Granted
Fintech Solution Enabling Users to Invest at the Right Places
$5M
Funding Granted
E-Commerce Mobile Apps to Augment the Shopping Experience of Users
$15M
Funding Granted
Healthcare Mobile App to Aware Users About the Medical Practices
Trusted by Top Leading Brands
At SemiDot Infotech, we have provided mobile app development services for a global clientele to revolutionize their business. Our expert developers are well-versed with the market trends & patterns and have provided proficient solutions across industries that have helped them to get great responses.
Get to Know Why Our Clients Trust Us
Across multiple countries like USA, UK, Australia, Singapore, UAE, and many more
Muhanad
I contacted SemiDot Infotech to create a Fintech app for my business. They assisted me well while considering every tiny detail of the project. Kapil Singh (CTO) and their team provided me with all the features and functions they promised me. I highly recommended this firm for having mobile app development services.
Carol
I had a terrific app idea in my mind for my healthcare business but didn't know how to execute it well. Then, I reached out to SemiDot Infotech and their team who helped me right from the app ideation to market analysis to app development. I am really happy that I got in touch with them otherwise I couldn't create this amazing healthcare app in such a less time.
Bobby
Overall, SemiDot Infotech provides a complete package with the best prices. When I got in touch with them, I didn't expect that they will provide me with good services, but I was wrong. They didn't only provide me with a good food delivery app but also provided free support & maintenance services as well. I will love to work with them again.
Diverse Mobile Application Development Services
We offer a full cycle of mobile application development services to please the audiences with feature-packed and effective mobile apps for different purposes. From start-ups to market giants, our dedicated mobile app developers have gained vast experience in producing innovative digital solutions across multiple verticals.
WHY CHOOSE SEMIDOT INFOTECH FOR MOBILE APP DEVELOPMENT?
SemiDot Infotech is working as a pioneer mobile app development company for more than a decade. We know the importance of an application for an enterprise; hence, our development team always endeavors to deliver future-ready solutions built using advanced technologies & tools. We design and implement mobile apps for multi-platforms to drive success for your business. Our skilled mobile app developers blend their expertise and knowledge with your vision to create a solution that can accomplish your business goals and objectives.
Our built mobile applications have the capability to turn your venture from conventional to future-ready. Whether you need to create an app from scratch or want to customize the existing one, our mobile app developers are ready to assist you and deliver the outcome you want.
700+

Apps Launched

850+

Clients Worldwide

96%+

Client Retention

150+

App Developers

14M+

Apps Downloads

11+

Years of Experience
Our Recent Works
Some of the esteemed projects we worked upon, to give you a glimpse of the way we work.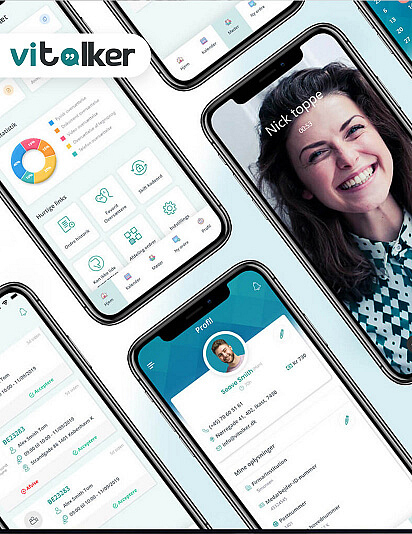 ViTolker
Content Translation Made Easy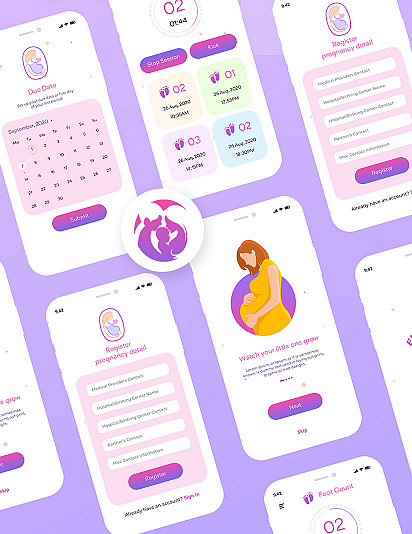 Everything Pregnancy
Your Personal Bump Journey Mobile App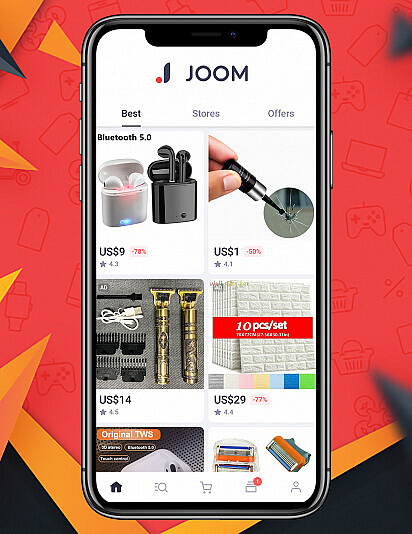 Joom
Ecommerce online marketplace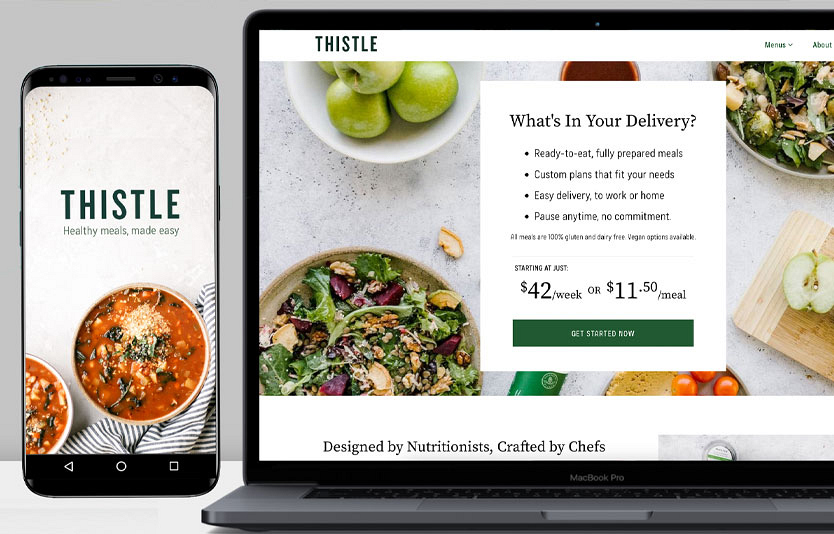 Thistle
Organic Food delivery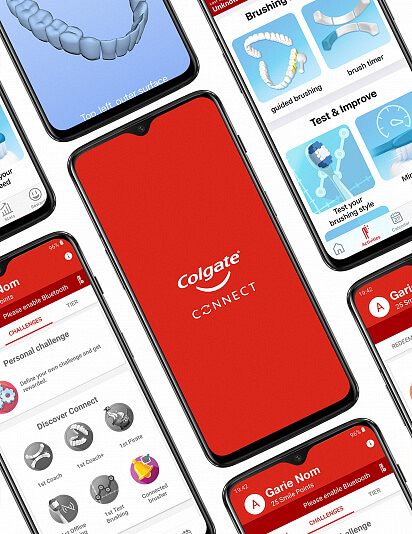 Colgate Connect
Best Teeth Whitening and Toothbrush Solutions
Let's take this growing relationship to the next level.
View All Work
HIRE DEDICATED MOBILE APP DEVELOPERS
You can hire mobile app developers from us whenever you feel the need of acquiring a feature-rich and scalable solution. Working around the appropriate designing and development process, our development team has been experts in providing quality solutions to enhance the users' experience. Being a leading mobile app development company, SemiDot Infotech owns a large pool of highly experienced and certified Android, iOS, and React Native developers who have the technical intelligence to deliver nothing but the best experience to our clients.
We have such a passionate team that can convert your business idea into an amazing reality. Our team very well knows how to blend technical expertise with modern trends to deliver a premium solution for business growth. Be it a native or cross-platform mobile app, we ensure to provide you with an app that can stand out in the market.
Industry-Specific Innovative Mobile App Development Solutions
SemiDot Infotech is a globally recognized top mobile app development company. We have skilled and certified mobile app developers & designers who are experts in providing cost-efficient mobile apps across multiple industries. Whether it is mobile application development or design services, our team delivers the best possible mobile app solutions.
HOW MUCH DOES IT COST TO BUILD AN APP?
Drive your business revolution with Agile-driven mobile app development at a budget-friendly cost. From growing start-ups to gigantic organizations, hire mobile app developers from us to create valuable mobile apps that help them to establish their footprints in the market and strengthen the brand.
Android Applications
Our exceptional track record and outstanding experience in mobile app development help us to create beneficial Android mobile apps that cost between $10K to $20K comprising necessary features and functionalities.
iOS Applications
Looking to create iOS apps? Build an engaging and exciting mobile application with the help of our expert iOS app developers. We have the knack to craft cost-effective iOS solutions that ranges between $20K to $30K.
Cross-platform Applications
At SemiDot Infotech, we have exceptionally talented developers to provide cross-platform app development solutions compatible with the latest upgrades. Our built high-quality cross-platform solutions range from $25K to $40K.
Custom Applications
Get the finest custom mobile app development services from us to make your business turn up globally. We provide scalable and secure custom mobile applications with rich features and their cost traverses between $25K to $50K.
MOBILE APP DEVELOPMENT PROCESS
SemiDot Infotech is a well-recognized name when it comes to delivering your dream apps with the help of analyzing business requirements and employing industry-proven processes. Our applied mobile app development process largely depends on the client's specifications and expectations. We follow Agile methodology to craft a user-centric mobile application that reflects their business vision.
1
App Strategy
Consultation
Project Ideation
Gathering Requirements
Forming Strategy
2
Design UI/UX
Wireframe & Prototyping
Design User Interface
User Flow & Navigation
User Experience
3
Development
Back-end Development
Integrating Data & Syncing
Handle Data Layer Events
Pre-testing of Code
4
Adding Services
Developing APIs
SOAP
Restful Web Services
Performance
5
App Testing
Debugging
Security Check
UI Testing
Quality Evaluation
6
Deployment
Review platform's Directives
App Analytics
Tracking
Packaging
7
Maintenance
Maintain APKs
Regular Updates
Direct Problem Solving
Getting Users' Feedback
Modern-edge Tech Stack for Mobile Application Development
Grab the opportunity to acquire fast-performing & feature-packed mobile application development services. We have certified iOS and Android app developers to create proficient iOS and android mobile apps integrated with the latest tech stack.
Back-end Technologies
Java
PHP Development
.NET Development
Node.js
Ruby on Rails
Swift
Kotlin
Front-end Technologies
HTML 5
Vue.js
Angular.js
React.js
Databases
MS SQL
MySQL
MongoDB
PostgreSQL
Data Analytics
Tableau
Excel
Power BI
Qlik Sense
Project Management Tools
Slack
Jira
Microsoft Team
Trello
Testing
Katalon Test Studio
Appium
BrowserStack
Deployment
Google Cloud
Azure
Docker
AWS
WANT TO DEVELOP A HIGHLY FUNCTIONAL MOBILE APP FOR YOUR BUSINESS?
Save 30% on your app development cost by hiring our top mobile app developers
Get a Quote
Our Expertise in Emerging Technologies
At SemiDot Infotech, we hold a specialized mobile app development team that has designed & developed several app projects implementing a number of emerging technologies to facilitate clients with next-gen solutions. Be it any technology, our certified mobile app developers have detailed knowledge about it to get the benefits out of it.
We have years of experience in providing augmented reality & virtual reality solutions that help in businesses processes, providing training, conducting meetings, and many more. It will be beneficial to cut the overall costs and satisfy the business needs.
SemiDot Infotech provides IoT app development services to observe business operations in safe and well-crafted infrastructure. The collected big data will be beneficial in managing the operations and having instant details while improving the employees' decisions.
The main purpose behind integrating Blockchain into our created solution is to provide automated & secure key operations comprising smart contracts. We provide Blockchain development solutions that help to transform businesses with great efficiency.
Cloud Computing
SemiDot Infotech facilitates businesses with impactful AWS cloud and Microsoft Azure solutions that are advantageous to provide flexible and related environments. These solutions will assist businesses to access data with any of the compatible devices from anywhere.
Big data enables enterprises to improve their business intelligence continuously through data monitoring & analysis. It will provide a convenient way for ventures to visualize & develop an understanding of the market trends & customers' preferences.
What makes us Top Mobile App Development Company
Being the best mobile app development company, SemiDot Infotech always puts clients' requirements on the top. This is how our mobile app development team provides them with appropriate mobile app solutions at a competitive rate.
Exclusive app prototypes
Our approach is transparent, if you require a prototype at a particular stage, we will make special amendments for you. If it's your business requirement, giving you a fully capable prototype, at the earliest, will be our top priority.
NDA as per your requirements
If you require an NDA for your project, we have no problems in signing one. We understand how things need to remain exclusive and discrete, and we would be happy to be work anonymously if that suits your business model.
Least turnaround time
We are well versed in developing all kind of apps, while ensuring the least development time. At SemiDot, we offer Hybrid and cross-platform app development services. Despite it, our developers take the least time to launch your mobile app on the App Store/Play Store.
Exclusive mobile apps
We can create everything that fits your business needs, our experience in various industries is something that counts for the creation of exclusive mobile apps. If you want, we can make your app stand out from the competition in multiple ways.
Post-delivery support
Our app development packages include at least 3 months of free maintenance with every app that we develop. If you would like a package specially designed as per your requirements, we would be happy to customize it according to your needs.
Versioning
Version control is a must-have for both Google Play Store and App Store. It helps mobile apps to stay top of the app chart while enabling the developers to add new functions after the app launch.
WANT TO BUILD YOUR OWN ON-DEMAND MOBILE APPLICATION?
Get the chance to leverage the true potential of a mobile application by acquiring them as per your business concept. As a top-notch mobile app development agency, SemiDot Infotech is here to assist you in developing proficient apps.
Get Our Different On-demand Solutions
Fitness App
Grocery Delivery App
Food Delivery App
Dating App
eLearning App
Healthcare App
Restaurant App
Fintech App
Ecommerce App
Real Estate App
Request A Quote
FAQs
Most popular questions by our clients, we decided to make a list for easing things at all ends.
Being a top-notch mobile application development company, SemiDot Infotech has experienced and adept mobile app developers. They are experts in providing mobile app designing & development services while ensuring the clients' requirements are fulfilled completely.
We have expertise in developing both hybrid and native apps with interactive UI/UX design. We have worked for almost every business niche, through our years of experience, we can create an app that suits all of your business needs. When it is about developing an app, we have delivered diverse kinds of apps compatible with different mobile devices irrespective of their size & resolution, namely:
• Native Applications
• Mobile Web Applications
• PWA
• Hybrid Applications
• Cross-platform Applications
Android and iOS apps are entirely different from each other in every aspect, be it cost, technologies, platform, etc. Android apps are created by using Java, Kotlin, etc., whereas iOS is created by using Swift. Among both, iOS apps are developed quicker as Swift needs less code. They both have different storage capacities and iOS apps perform better than Android apps.
The cost to develop an Android app would be around $15,000 to $30,000, whereas an iOS app would cost you around $20,000 to $35,000. These estimated costs can vary as there are included various cost-affecting factors. You can go for a hybrid or cross-platform app rather than going for an Android or iOS app separately. It would cost you less and provide the best user experience.
While choosing among hybrid, cross-platform, or native apps, you can go for native apps anytime. Though it would cost you higher, it is worth it. Native applications hold improved UI capabilities including preset libraries & customizable interface elements. These are fast & responsive as native apps are developed only for one specific platform. On the other hand, hybrid apps are also cost-effective and consume lease development time.
We offer a completely free of cost after delivery support, for all the bugs and errors that may occur. If you have any problem during the first 3 months of delivery, it is our responsibility to get it resolved on top priority. The support can also be extended if you like, we are one of the only in the industry, who offer a package for support for an indefinite period of time.
If your idea requires an app or a website to be built, we will walk you through the process. We have implemented many exciting projects for our clients, just send in your requirements for a free consultation. Also, with our expertise extending to many emerging technologies, we have an array of special mobile development services, especially for the clients who want to experiment with new technologies.
Want to know About The Cost of Mobile App Development?
Our Featured Blogs
Want to know about the latest technology trends? You can find all of them here.
Interested in working with us?
LET'S TALK AND GET STARTED