Mobile application

Development Company

Being a top-rated mobile app development company in the US and in India, we are known to design and develop scalable, robust, and feature-packed mobile apps for both Android and iOS platforms.

Discuss your Project
Mobile App Development services
SemiDot Infotech is known to offer best-in-class mobile app development services to all kinds of businesses, irrespective of their size. Over time, we have developed more than 100+ apps for multiple platforms. We strive to design and develop the best mobile app solution keeping in mind all your requirements. We house some of the best and highly skilled mobile app developers having immense expertise in developing top-notch mobile apps that are not only loved by users but are doing really good in the market too.
Our developers use the best tools and technologies and follow a very streamlined approach towards app development so as to deliver the best results in the minimum time. We have some of the finest iOS developers having a good command of their skills and endure to create a smooth and optimized mobile app experience for iPhones and iPads. On the other hand, we have a dedicated team of Android developers, who understands the nuances of Android app development and creates solutions that meet everyone's expectations. Apart from native apps, we also have adroit developers having expertise in developing cross-platform apps that are not only budget-friendly but also the need of today.
Mobile app development solutions
To cater to the need of every business, we have prowess in developing a myriad of mobile app development solutions using the best tools and techniques.
Discuss Your Project with Our Specialists
We are interested in a long term partnership. When you hire SemiDot Infotech, you get a reliable partner for all your software development needs.
Let's Talk
Our Recent Works
Some of the esteemed projects we worked upon, to give you a glimpse of the way we work.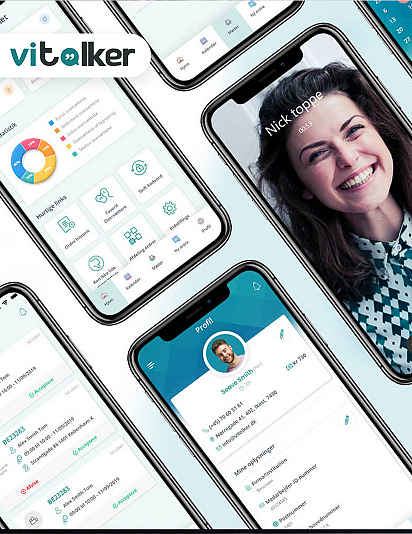 ViTolker
Content Translation Made Easy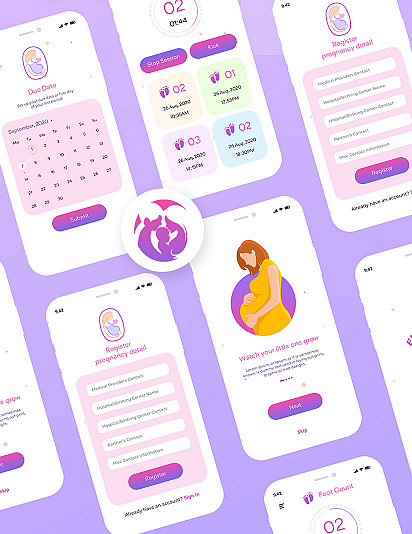 Everything Pregnancy
Your Personal Bump Journey Mobile App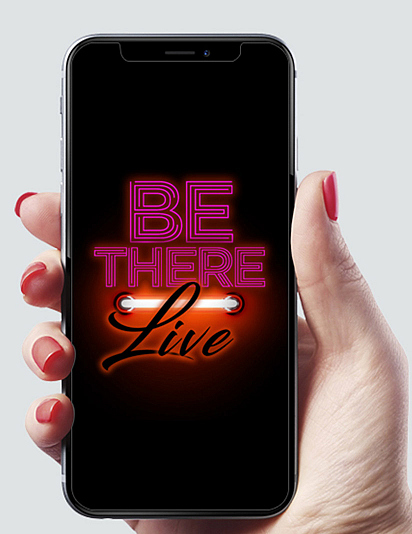 Be There Live
Music Artists Platform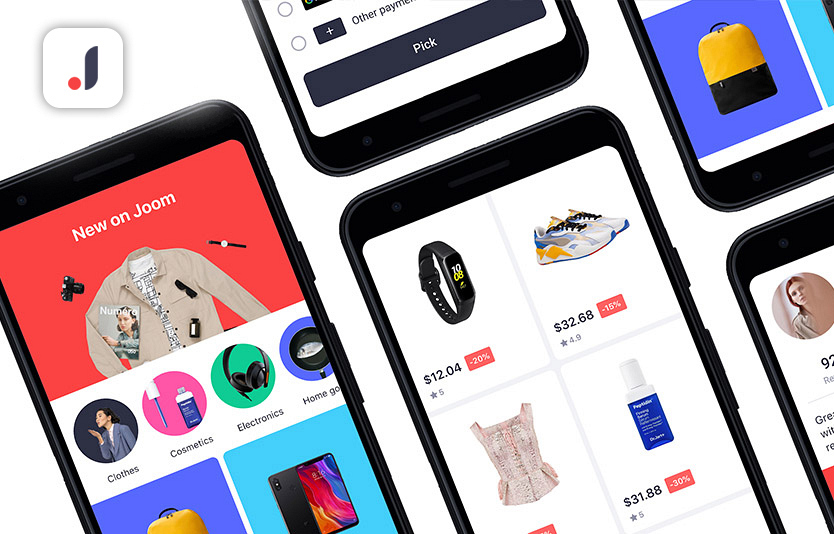 Joom
Ecommerce online marketplace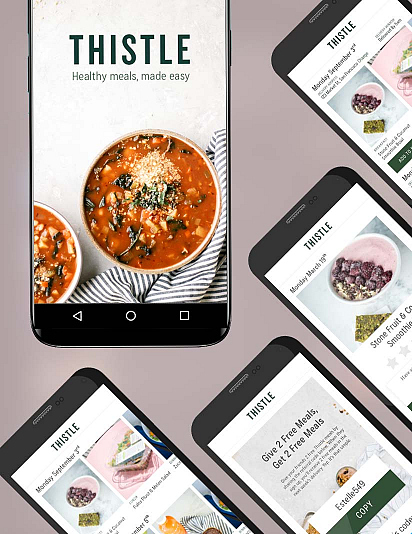 Thistle
Organic Food delivery
Let's take this growing relationship to the next level.
View All Work
The reason we call mobile app development our core expertise
We have mastered different mobile app development technologies to deliver great results
iPhone users are used to the uber-optimized experience Apple provides in their respective operating systems. We create the app just as optimized and performance oriented as the OS, so the users stay in their comfortable optimized feel. We make the perfect app, compatible with every iPhone that's supported by Apple, along with optimizing the app every year for new OS releases.
iPhone Apps

iPad Apps

Apple Watch Apps

Apple Pay

Mac App Store

iOS 13 Compatible
Android apps are on top of the performance charts, and that's what matters to Android users, they just love performance-oriented apps. We acknowledge the raw hardware power Android smartphones offer, even though the hardware may not be as optimized, if used well, they help provide maximum frame rate and refresh rate in games, and exceptional performance in other performance-hungry applications.
Android Mobile Apps

Android Tablet Apps

eCommerce Apps

Gaming Apps

Social Media Apps
Our top developers ensure the least time to enter the market with your revolutionary idea through Hybrid apps. Hybrid apps are the ones that are developed to work both on Android and iOS, potentially cutting down the total development time to less than half of what it was before. Hybrid apps are a perfect mix of low development time and cost, across other mobile development services.
IONIC

TITANIUM

UNITY

ADOBE AIR

REACT NATIVE

FLUTTER
One of the hottest technologies when it comes to developing mobile apps, and we have some of the most experienced developers of multiple cross platform frameworks. Our top Flutter, and React Native developers make use of all resources which are meant to optimize cross-platform apps to the maximum, while keeping the total development time much lower.
REACT NATIVE

FLUTTER

NATIVE SCRIPT

TITANIUM

XAMARIN
Industries We Serve
Our mobile app development expertise extends to most popular industries, you can find some of them below.
Education
Healthcare
Entertainment
Banking
Travel
Transport
Food
Real Estate
Dating
Sports
What makes us different from the competition
The reasons we were chosen as, and are still a top choice by our clients, is simply because we put their requirements first.
Exclusive app prototypes
Our approach is transparent, if you require a prototype at a particular stage, we will make special amendments for you. If it's your business requirement, giving you a fully capable prototype, at the earliest, will be our top priority.
NDA as per your requirements
If you require an NDA for your project, we have no problems in signing one. We understand how things need to remain exclusive and discrete, and we would be happy to be work anonymously if that suits your business model.
Least turnaround time
We are well versed in developing all kind of apps, while ensuring the least development time. Also, we offer Hybrid and cross-platform app development services, cutting the time to get you on the App Store/Play Store to less than half.
Exclusive mobile apps
We can create everything that fits your business needs, our experience in various industries is something that counts for the creation of exclusive mobile apps. If you want, we can make your app stand out from the competition in multiple ways.
Post-delivery support
Our app development packages include at least 3 months of free maintenance with every app that we develop. If you would like a package specially designed as per your requirements, we would be happy to customize it according to your needs.
Versioning
Version control is a must for both the Appstore and Google Play Store, it helps your app stays on the top of the charts, along with an option of implementing newly added functions you decide upon, after the initial app release.
FAQs
Most popular questions by our clients, we decided to make a list for easing things at all ends.
Our intricate designing and an eye towards the details make us one of the top mobile app development companies in the industry. Our developers are some of the highest experienced in their community, and we take pride in calling them a part of our team.
The best software development company is one that ensures your requirements are completely fulfilled in the applications, along with providing you free after delivery support. We do both, and over and above that, we put the relationship with our clients at a top priority, we have never disappointed a single client that trusted us with their project.
We have expertise in developing both hybrid and native apps. We have worked for almost every business niche, through our years of experience, we can create an app that suits all of your business needs. In simple words, we make all 5 types of apps for use on mobile devices, namely:
Native

Mobile web

PWA

Hybrid

And Cross-platform

Android apps are highly focused on using hardware resources, and with the devices running them housing GBs and GBs of RAM, we make sure we use the devices' capabilities to the fullest. iOS apps are developed with a notion of making them highly optimized and as smooth as possible, all while the apps consume low RAM and utilize the high processing power of the Bionics.
The cost is usually higher for the iOS app, but if you are on a budget, a good mobile development company can help you with a hybrid or a cross-platform. Hybrid apps cost less and will prepare you for both the app stores, while the cross-platform apps we create will get as close as being Native apps, in what they deliver as user experience.
Once you send in your requirements and expectations of time to enter the market, we can give you a timeline and budget for your project, all for free. In short, Cross-platform for an app that's closest to being Native, developed in a relatively less costly compared to Native, while Hybrid apps cost even lesser than Cross-platform apps, and takes even lesser time than Cross-platform apps to develop. Native apps offer the best of mobile apps there is, but with React native gaining pace, they are now mostly used for projects that require extra optimization or performance on tap, they cost the most and take the most time to develop.
We offer a completely free of cost after delivery support, for all the bugs and errors that may occur. If you have any problem during the first 3 months of delivery, it is our responsibility to get it resolved on top priority. The support can also be extended if you like, we are one of the only in the industry, who offer a package for support for an indefinite period of time.
The users of Android and iOS are poles apart, while the Android users are more in number, they tend to spend less money, the iOS users are less in number but accounts for most in-app purchases. With cross-platform app development, you can get the best of both, but if you are creating a performance-oriented app, the platform you target really does matter a lot. Think about recent times, and even now, many of the games are Apple exclusive, and vice versa.
If your idea requires an app or a website to be built, we will walk you through the process. We have implemented many exciting projects for our clients, just send in your requirements for a free consultation. Also, with our expertise extending to many emerging technologies, we have an array of special mobile development services, especially for the clients who want to experiment with new technologies.
Client Testimonial
I was pretty skeptical about outsourcing my project to a different country, but SemiDot proved to be even better than some of the companies I have worked with, within Europe. The prices they quoted were pretty decent, so I took the leap, and they delivered perfectly, and in time, what they promised.

Muhanad
Me and Harry (Business head of SDI) clicked instantly, thanks to our common passion towards Blockchain. They are currently working on a blockchain-based game for our company. Overall, Semidot Infotech is a complete package, low prices combined with top quality.

Carol
A Great design requires a team of enthusiasts, and these guys delivered exactly what I hoped for. Looking forward to continuing my partnership with Semidot Infotech. Give this company a try, as soon as you see their portfolio, you will know exactly what I had been talking about.

Bobby
Outsourcing a multi-million-euro project to a small company in India? You guys must be thinking I am joking. Well, I am not, Semidot Infotech is the complete package you would want for your project, they are truly client-centric, something which is very hard to find in today's world.

Neil Degg
We are doctors, and passionate about what we do, so one fine day, we decided to get an app for pregnancy needs. We came across Semidot through a friend who had previously worked with them, they delivered the app in just 2.5 months, which is something truly incredible.

Jamil & Idries
So, I came up with a one of a kind idea, and when most web development companies told me that's impossible in your budget, these guys proved to be my saviours. They not only made the web app per the requirements, but also scaled it, to be used by millions of users, and did all of it, in my budget.

Siegfried Gretzinger
The primary goal behind my project was to take my business online, and I really didn't expect or anticipate this much response from my customers. I have dealt with many web development companies in the past, and I can easily say that they have the expertise and resources to develop a good application.

Mario Thaler
My idea was brought to life with the help of these guys, it is all thanks to them, that my business could take off so smoothly. SemiDot has proved to be a great business partner, and Kapil (CTO of the company) has proved to be one of the greatest mentors I have ever come across.
Benjamin Buren
Our Featured Blogs
Want to know about the latest technology trends? You can find all of them here.
Interested in working with us?
LET'S TALK AND GET STARTED