Top Reasons to

HIRE OS APP DEVELOPER

Depending on your needs, our iOS app developers make sure you get the best of iOS app development solution, no matter how complicated it may get. Since iOS apps are to be highly optimized to consume less battery and perform well in all situations, iOS development becomes rather typical. We suggest you only focus to hire iOS developers, those having a wide portfolio, and those who have proven their mettle in developing quality mobile application. Our mobile developers have a strong portfolio of building over 100+ applications available on app store, for clients from all over the world.

iPhones offer unmatched performance in daily usage and applications, which when compared to Android, is considered much better by many. This reason for detailing in iOS apps is how they need further attention towards details and optimizations. iOS developers have to think more and research more than Android developers, for the simple fact of how complicated iOS is, compared to Android.
EXPERTISE OF OUR IOS APP DEVELOPERS
Our top iPhone app developers will get your app running in no time, here are our most demanded services in the field of iOS development.
Objective C Development
Our team of top Objective C developers is seasoned with iOS app development. They will make the app with every core functionality and feel, that an iOS user seeks.
ARKit Development
The games we can develop for you through our ARKit development services will be an instant hit. We will develop the game of your dreams in the least possible time.
CoreML 3 development
Our highly experienced core ML development teams will ensure you can use all ML algorithms you are looking forward to, in the most cost-efficient and feasible way possible.
WatchKit development
We have a separate team for wearable app development, so of course, how can we leave the most popular one behind, WatchOS app creation in the least time and cost.
iPad OS Development
Hire iPadOS developers to ensure maximum app compatibility of your iOS app, with the iPads. We will ensure that the app is migrated in all its glory to the new iPadOS.
Swift development
You can hire Swift experts who have years of experience, with Swift being one of the core Native iOS development languages, we can make a truly custom iOS app for you.
Our Recent Works
Some of the esteemed projects we worked upon, to give you a glimpse of the way we work.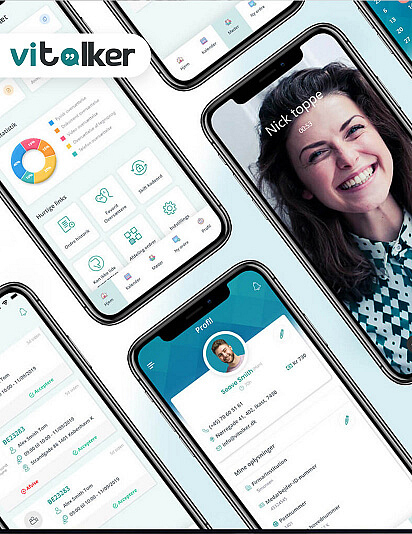 ViTolker
Content Translation Made Easy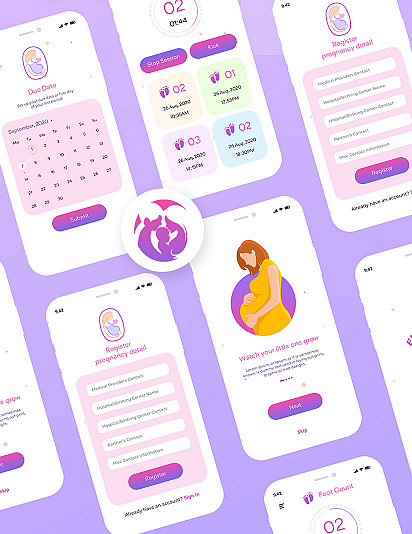 Everything Pregnancy
Your Personal Bump Journey Mobile App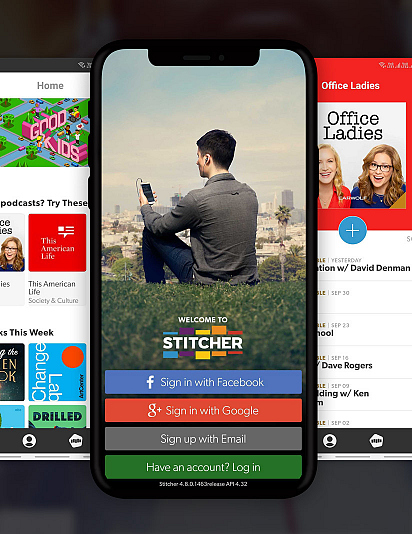 Stitcher
On-demand Podcast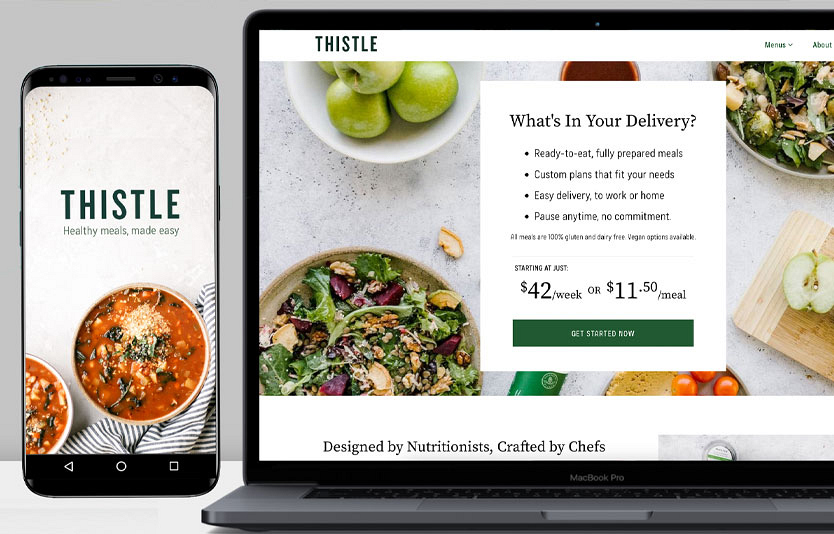 Thistle
Organic Food delivery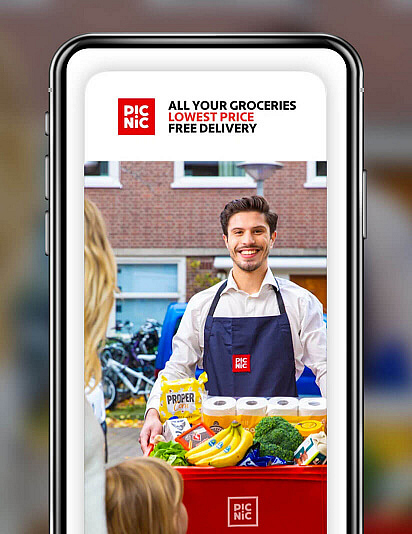 Picnic
The Online Supermarket
Let's take this growing relationship to the next level.
View All Work
BENEFITS TO HIRE iOS APP DEVELOPER FROM SEMIDOT INFOTECH
All that we are, and how we are known as a top iPhone app development company, is all thanks to our iPhone app developers, who have always given their 100% for client's projects'.
Consultation
iOS is highly capable, but digging too deep, means wasting a lot of time and resources, our experts can consult you with scope finalization.
Experienced Programmers
Hire iOS developer with highly experience, they have worked in almost all business verticals, we will create your app in the least time and cost.
Testing
Every iOS app that we develop is thoroughly tested, be it for security threats, for bugs, or for future infiltration possibilities, we take care of it all.
Free support
We offer free support for every project that we create for 3 months from the date of delivery. Every error or bug will be resolved on top priority.
NDA
An NDA is highly demanded in today's times, we have no problems with signing any. Just mention it in the requirements, and we will make arrangements.
Flexibility
You can hire iPhone app developers from SemiDot Infotech, the top ones will cost a tad bit more, but it could really benefit you, if you have a complex project.
Discuss Your Project with Our Specialists
We are interested in a long term partnership. When you hire iOS app developer from SemiDot Infotech, you get a reliable partner for all your app development needs.
Let's Talk
Engagement & Hiring Models
We have various engagement and hiring models, for the ease of our clients. You get to choose from 5 of our most popular models, whichever suits you, can be implemented for your project.
On Site
Our onsite model has been widely recognized as the best in the class model, you get the same quality of iOS app development, for less than half the price. Our iPhone app developers would be happy to work in your office and collaborate with the core onsite development team, to create top quality products. Hire iOS app developers who would be happy to work in your office, they will ensure maximum efficiency and maximum client satisfaction. iPhone apps require special intricacy, and our on-site developers, combined with your team, can do it easily.
Off site
It is hands down our most demanded model, the whole work is outsourced to us and we get it done in our India office. The whole point behind it was reducing the cost to develop iOS apps, and our users absolutely love the pricing we can offer them with this model. The thing about apps and particularly iOS apps is, they need to be developed very user-focused. If you plan to get your iOS app developed in the USA or Canada, the project is sure to cost you a fortune, but if you get your app developed from India, you can save a lot of money in comparison.
Fixed Price
This model is for people who believe the best way to get things done is in one place only. The fixed price model is based on an ideology that everything will be done under one roof. The design, development, testing, deployment, will all be taken care of by us, the cost would be lesser when compared to other models. The Apple environment is ever-changing, there will be new operating systems and devices every year, and that's exactly where the fixed price model shines, with this particular model, the iOS app will be covered for a whole lot of such risks.
Hourly Basis
The hourly basis is mostly for clients who require maintenance or support work. We charge an hourly price for the developer which we assign to your project, you can at any time assign tasks, or they could overlook everything that happens to the project and maintain it accordingly. There are several components to be perfected when it comes to developing an iOS app, and through the hour based billing, you can get a lot more resources, compared to your own team. With hour based billing, you can have a lot of developers, for a lot less money, compared to other models.
Dedicated Hiring
Dedicated hiring is for those who already have everything set and in place, the plan, the wireframe, the components which are to be made, and integrated. With this model, you can hire iOS developer that can get the work done efficiently, they would always prioritize your work, above everything else. In the case of iOS apps, you might need different developers to work on different components of an application. There are various iOS devices with various different hardware capabilities, a dedicated iOS developer can set the app perfectly, for each device.
Work Process
We follow Agile Development Methodology for Quality and Quick Turnaround.
FAQs
If you have any doubts, we have compiled some of the frequently asked questions from our clients, to help solve your doubts.
To hire iOS developers, businesses should look for reputed mobile app development companies as they have expert, professional, and dedicated developers. SemiDot Infotech is also one of the well-known companies that provide iOS development services with the help of skilled developers. To hire our iOS developers, you need to submit your project requirements to us and after evaluating them, our team will contact you. Then, you can hire us by considering your budget, project timeline, required skills, etc.

When looking for iOS app developers for hire, you must ensure that they have the required project skills including knowledge of programming languages such as Swift, Xcode IDE, etc. They should have previously worked on similar projects and must have proficiency in iOS frameworks like Core Graphics, Core Data, and Core Animation.

It is obvious that the demand to hire iOS developers is higher than that for Android developers, hence the cost to hire expert iOS developers ranges between $20 to $30 per hour. It can vary based on distinct factors such as project scope, timeline, added features, and others.

There are various top-notch mobile app development agencies like SemiDot Infotech from where businesses can hire dedicated iOS developers, programmers, engineers, and consultants. Our iOS mobile app developers have delivered several projects before and are suitable in terms of skills, performance, budget, and others.

There is a huge demand for iOS app developers. As more and more firms are looking to augment their brand's online presence, they are more inclined to hire iOS app developers to develop proficient solutions. The demand for iOS developers is continuously increasing with the time to develop future-oriented iOS apps for businesses.

When you hire iOS developers from SemiDot Infotech, you will get to have expert developers with rich experience and knowledge in a similar vertical. We have cost-efficient iOS developers who will craft proficient iOS apps for your business including advanced and security features to deliver users an amazing experience.

When you hire iOS app developers, they are responsible for building, testing, and streamlining the development procedure as per the client's needs. They write code that is understandable and helps in giving the application a satisfactory appearance. They use all their previous experience to develop the current iOS app and make it as effective & result oriented as they can.

Businesses prefer to hire dedicated iOS developers as applications built by them help them to grow. When it comes to hire iPhone app developers, enterprises must go for considering skills & experience, and SemiDot Infotech provides them all. If you want your iOS mobile app to work smoothly and flawlessly, then you should go with hiring dedicated iOS developers from a leading firm.

Client Testimonial
I was pretty skeptical about outsourcing my project to a different country, but SemiDot proved to be even better than some of the companies I have worked with, within Europe. The prices they quoted were pretty decent, so I took the leap, and they delivered perfectly, and in time, what they promised.

Muhanad
Me and Harry (Business head of SDI) clicked instantly, thanks to our common passion towards Blockchain. They are currently working on a blockchain-based game for our company. Overall, Semidot Infotech is a complete package, low prices combined with top quality.

Carol
A Great design requires a team of enthusiasts, and these guys delivered exactly what I hoped for. Looking forward to continuing my partnership with Semidot Infotech. Give this company a try, as soon as you see their portfolio, you will know exactly what I had been talking about.

Bobby
Outsourcing a multi-million-euro project to a small company in India? You guys must be thinking I am joking. Well, I am not, Semidot Infotech is the complete package you would want for your project, they are truly client-centric, something which is very hard to find in today's world.

Neil Degg
We are doctors, and passionate about what we do, so one fine day, we decided to get an app for pregnancy needs. We came across Semidot through a friend who had previously worked with them, they delivered the app in just 2.5 months, which is something truly incredible.

Jamil & Idries
So, I came up with a one of a kind idea, and when most web development companies told me that's impossible in your budget, these guys proved to be my saviours. They not only made the web app per the requirements, but also scaled it, to be used by millions of users, and did all of it, in my budget.

Siegfried Gretzinger
The primary goal behind my project was to take my business online, and I really didn't expect or anticipate this much response from my customers. I have dealt with many web development companies in the past, and I can easily say that they have the expertise and resources to develop a good application.

Mario Thaler
My idea was brought to life with the help of these guys, it is all thanks to them, that my business could take off so smoothly. SemiDot has proved to be a great business partner, and Kapil (CTO of the company) has proved to be one of the greatest mentors I have ever come across.
Benjamin Buren
Our Featured Blogs
Want to know about the latest technology trends? You can find all of them here.
Interested in working with us?
LET'S TALK AND GET STARTED