Top Reasons to

HIRE PYTHON DEVELOPERS

Python serves as one of the top programming languages, for developing even the most complex websites, and web apps. SemiDot Infotech has python programmers for hire, who have deep knowledge of utilizing the full potential of this open-source programming language. Scalability is the biggest advantage of Python, which is why it is loved by developers.

As a top Python development company, we strive to create complex web applications with the least amount of coding. At SemiDot Infotech, we have expert python developers, who have been working for years in Python programming, to ensure code quality and stability. The perfect balance of experience and innovation makes SemiDot Infotech, a top Python development firm. We have various business hiring models that you can choose and can hire python programmer for the development of your website and web app. We have some of the best python web developers who make sure to develop a scalable and stable website or web app for your business, irrespective of the number of users using it.
EXPERTISE OF OUR PYTHON DEVELOPERS
SemiDot Infotech houses some of the best and expert python programmers, having expertise in a myriad of services, a few of them are:
Python Django Development
Hire Django developers with immense experience and expertise in creating scalable websites and web apps, while ensuring that every detail is embossed in your app.
Flask Development
We have a team of top python experts that can create unique and smart web apps, using the flask framework, in least turn-around time, per your needs.
Web2py Web App Development
Our Python web developers can develop streaming service web apps that are robust and scalable enough, to be used by millions of users simultaneously.
Scalable Web Development
We have some of the best and highly skilled experts that can build even the most complicated websites and web apps, tailored to your requirements.
Python App development
Python is the best when it comes to usability, we can create apps that are safe, smart, robust, and of high-quality. We also ensure that the solution is free from any error.
Dedicated Python Development
Python is used for almost every emerging tech. Hire dedicated Python developers for all your Artificial Intelligence, big data, machine learning related work.
Our Recent Works
Some of the esteemed projects we worked upon, to give you a glimpse of the way we work.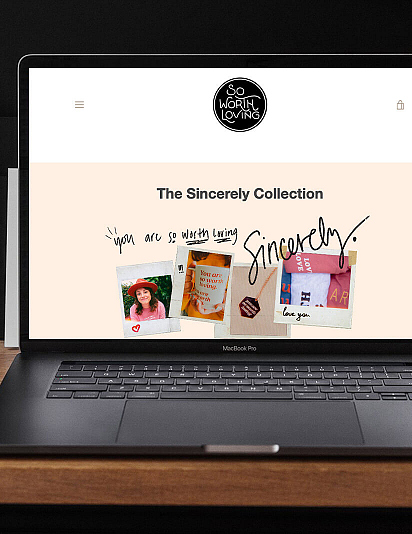 So Worth Loving
eCommerce Clothing Store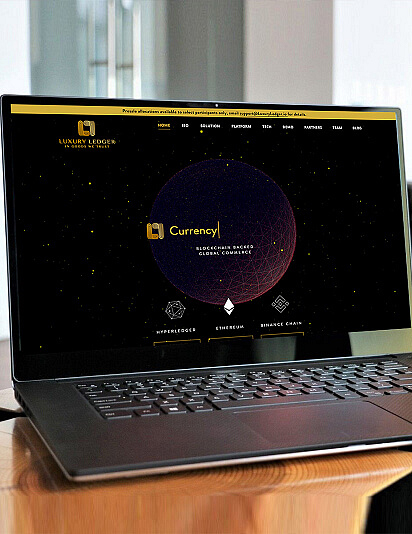 Luxury Ledger
Blockchain meets Luxury Retail Space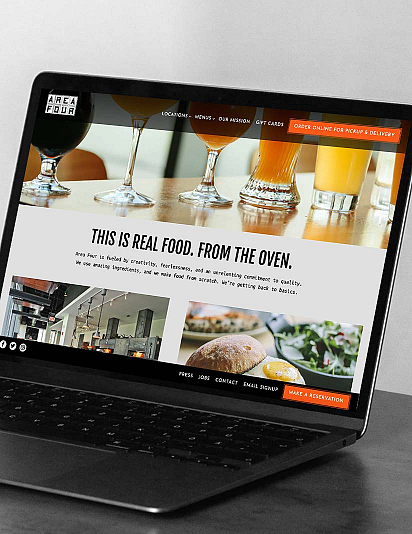 Area Four
Online Pizza delivery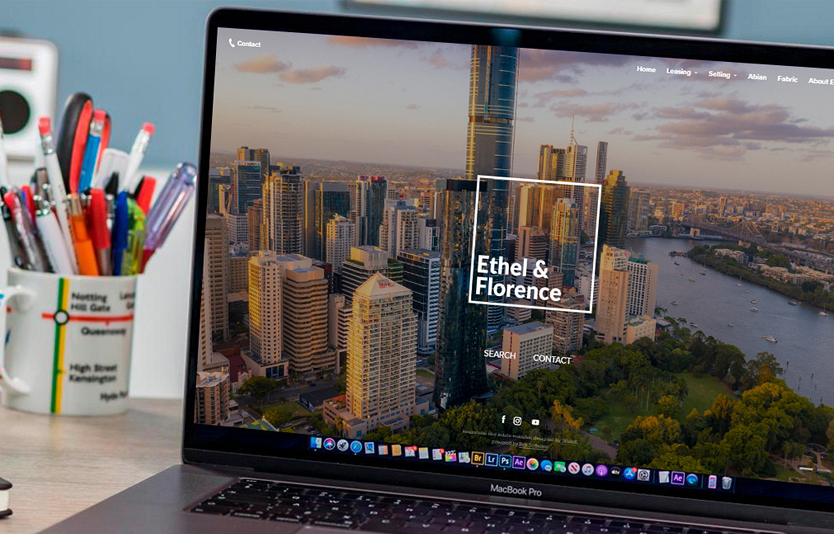 Ethel & Florence
Luxury property catalog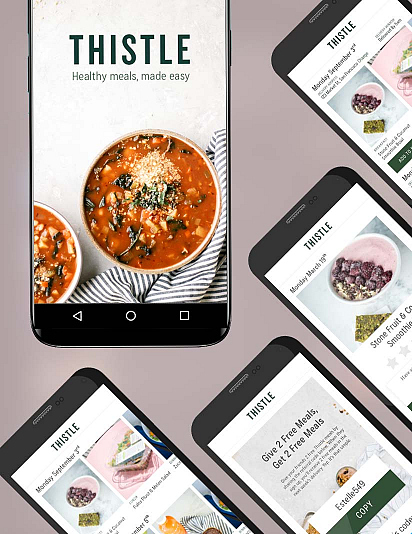 Thistle
Organic Food delivery
Let's take this growing relationship to the next level.
View All Work
BENEFITS TO HIRE PYTHON PROGRAMMER FROM SEMIDOT INFOTECH
SemiDot Infotech is a renowned Python development company, known for its Python coders. Our experts strive to offer the best in class services, that too, within the stipulated timeframe.
Consultation
Our Python web developers not only provide you with the best services but also, keep you informed about better alternatives for your project.
Experienced Programmers
Hire python coder with immense experience of working with Python. They will help implement your idea to reality like a dream come true.
Testing
Testing is as vital as actual development for us, and we take it very seriously. Our top developers make sure that the website is free of any bugs.
Free support
We provide free support for the coming months from when we deliver your app. This is to ensure that you face no issues after the delivery of your project.
NDA
If you want to keep your project under wraps, our Python experts will implement special precautions to protect the confidentiality of your project.
Flexibility
We have different business hiring models that facilitate you considering python developers for hire who are suitable to your budget and business requirements.
Discuss Your Project with Our Specialists
We are interested in a long term partnership. When you hire python developers from SemiDot Infotech, you get a reliable partner for all your software development needs.
Let's Talk
Engagement & Hiring Models
SemiDot being the renowned Python development company, offers various business hiring models. You can choose the one which fits your budget and suits your requirements.
On Site
At SemiDot Infotech, we strive to offer best-in-class Python development services to our clients. Via our on-site hiring model, we ensure maximum efficiency and productivity, as you can easily hire Python coder that will be working at your company's development office. In this way, you can always know what is going in your project, and if you do not like anything, you can get it changed instantly. On-site hiring is mostly preferred for large-scale projects when there are too many complexities involved. Also, hiring Python developers to work on your project at your office, gives you extra control over your development process.
Off Site
We also offer offsite deployment of our Python experts. Based on your business requirements you can choose and employ our python expert, who will be working on your project, at our office. We will make sure, that once you go for an offsite developer; you are always well informed about your entire project's progress, via the communication channel of your choice, be it E-mail, Skype, or Slack. The top reasons to choose this model would be the development cost of your project, as you can get top quality for the minimum price, in you choose to hire from India.
Fixed Price
If you have a limited budget for your project, do not worry. You also have the option to hire Python developers on a fixed price, which would include everything from designing to development to testing. This model is best suited for those who have a fixed budget and do not want the hassles to hire developers, designers, testers, on an hourly or a dedicated basis. Most of our clients believe in outsourcing their whole projects to us, when they choose this engagement model, as nothing could essentially be better than all work being done at one single place.
Hourly Basis
You can hire developers from us on an hourly basis too. This is best for projects that have a large scaling capacity, or for a project which is already broken down to separate components. So, if you have an on-going project, or want to have some changes/additions in your current project, then you should definitely consider hiring developers on an hourly basis. The added advantage for this model for Python web development would surely be the expertise of our developers, who can, through their experience, workaround every tough situation they come across.
Dedicated Hiring
At SemiDot, we also offer dedicated hiring for your project. You can hire dedicated python developer, based on your project requirements, and they will be dedicatedly working on your project. This type of hiring can be great for both start-up and mid-scale businesses, as the work is done can be done at a much faster pace compared to other models. Python is a vast development language, and for ensuring the work is always done by the best, you can hire Python programmers according to your project requirements, we will provide you with their top skillsets, to choose from.
Work Process
We follow Agile Development Methodology for Quality and Quick Turnaround.
FAQs
If you have any doubts, we have compiled some of the frequently asked questions from our clients, to help solve your doubts.
SemiDot Infotech is one of the top-notch Python development companies that help businesses to hire Python programmers. Businesses send us their requirements to review and if we find them suitable for us to do, then we go ahead with the process. After analyzing all the aspects such as budget, skills, time scope, etc. if everything goes well, then, you can hire Python developers from us.

When you are looking Python programmers for hire, just go for the ones who have enough required skills such as understanding Python frameworks including Flask or Django, good knowledge of CSS, HTML, and JavaScript for front-end development, and others. Also, they should fit in your defined budget as well. Having expertise in Machine Learning and Data Science is also necessary for them to develop web apps.

Businesses can hire Python app developers who are knowledgeable and experts at around $20 to $30 per hour. The cost of hiring them can differ according to the huge amount of time and required skills, hence, it can go up or down. Overall, it also depends on whether you are hiring a team or an individual.

To hire Python developers, you can contact any leading Python development company. SemiDot Infotech is also known as a pioneer in the industry that has skilled and qualified Python programmers at cost-efficient rates. Our team of Python developers always builds projects with utmost dedication and delivers them on time.

Yes, they are in high demand as it is the most popular language that is broadly used to develop different applications. There is a high demand by businesses to hire Python developers as they want to grow and enhance their customer base. Also, Python apps have become vastly used solutions in several verticals.

At SemiDot Infotech, you will get to have adroit, expert, and skilled full-stack Python developers. If you are finding Python Programmers for hire, then, we have the best options for you at affordable prices. Our Python developers have solid capabilities and expertise in the application development sector that will benefit you to get the best fit for your firm.

Python developers help to design, code, and launch projects built in Python language. Having Python developers around will assist you with the technical architecture of the app and they will oversee the data flow between the users and servers. They write code in Python language to execute the functions and features in the mobile or web application.

It is necessary to hire Python programmers to program, debug, deploy and manage app development projects. Businesses can use proficient solutions created by expert Python developers for multi-purposes such as data analysts' training, risk assessment, etc. From task automation, creating software or website, and data visualization to data analysis, businesses can have multiple benefits by hiring dedicated Python developers.

Client Testimonial
I was pretty skeptical about outsourcing my project to a different country, but SemiDot proved to be even better than some of the companies I have worked with, within Europe. The prices they quoted were pretty decent, so I took the leap, and they delivered perfectly, and in time, what they promised.

Muhanad
Me and Harry (Business head of SDI) clicked instantly, thanks to our common passion towards Blockchain. They are currently working on a blockchain-based game for our company. Overall, Semidot Infotech is a complete package, low prices combined with top quality.

Carol
A Great design requires a team of enthusiasts, and these guys delivered exactly what I hoped for. Looking forward to continuing my partnership with Semidot Infotech. Give this company a try, as soon as you see their portfolio, you will know exactly what I had been talking about.

Bobby
Outsourcing a multi-million-euro project to a small company in India? You guys must be thinking I am joking. Well, I am not, Semidot Infotech is the complete package you would want for your project, they are truly client-centric, something which is very hard to find in today's world.

Neil Degg
We are doctors, and passionate about what we do, so one fine day, we decided to get an app for pregnancy needs. We came across Semidot through a friend who had previously worked with them, they delivered the app in just 2.5 months, which is something truly incredible.

Jamil & Idries
So, I came up with a one of a kind idea, and when most web development companies told me that's impossible in your budget, these guys proved to be my saviours. They not only made the web app per the requirements, but also scaled it, to be used by millions of users, and did all of it, in my budget.

Siegfried Gretzinger
The primary goal behind my project was to take my business online, and I really didn't expect or anticipate this much response from my customers. I have dealt with many web development companies in the past, and I can easily say that they have the expertise and resources to develop a good application.

Mario Thaler
My idea was brought to life with the help of these guys, it is all thanks to them, that my business could take off so smoothly. SemiDot has proved to be a great business partner, and Kapil (CTO of the company) has proved to be one of the greatest mentors I have ever come across.
Benjamin Buren
Our Featured Blogs
Want to know about the latest technology trends? You can find all of them here.
Interested in working with us?
LET'S TALK AND GET STARTED