Top Reasons to

HIRE BLOCKCHAIN DEVELOPER

As a top blockchain development company, we ensure offering highly safe and secure blockchain development services. Our offerings in the decentralized space cover almost everything in the blockchain development. We build Dapps, smart contracts, ICOs, and more. At SemiDot Infotech, we have a dedicated and highly proficient team that includes some of the best blockchain developers for hire. Our blockchain experts have created many revolutionary Decentralized Apps (Dapps), NFT marketplaces, crypto wallets, ICO launchpads, and blockchain protocols.

We have a separate team of cryptocurrency developers, which has both experience and expertise in blockchain and can create a cryptocurrency for your business. Most of our blockchain developers have worked in some of the finest companies as blockchain developers. Our blockchain developers strive to improve the abilities of your business applications, smart contracts, and blockchain-based business networks. Our experts are trained and have a deep understanding of using a variety of tools, technologies, and protocols, which are required to develop secure and reliable blockchain apps.
WHAT DOES OUR BLOCKCHAIN EXPERTS OFFER?
We have a team of top-rated blockchain developers for hire, who have expertise in developing secure solutions for your business:
Solidity Development
Our smart contract developers are highly proficient in using this statically-typed programming language to develop smart and innovative blockchain solutions.
Python Development
Python is a great language that allows our developers to create highly scalable blockchain development solutions using fewer code, which makes their work a lot easier.
Blockchain Integration
We have a certified team that has immense knowledge and expertise in integrating the blockchain solutions with the latest technologies and make them work for all types of industries.
Ethereum Development
We have certified ethereum developers who have created a number of scalable and robust blockchain solutions using the full potential of the programming language, Solidity.
Custom Blockchain Development
Our developers have both experience and expertise in creating smart and scalable custom blockchains for all kinds of businesses, irrespective of their size.
Custom Smart Contract Development
Our top smart contract developers have extensive experience in developing custom smart contract development solutions, for a myriad of industries and businesses.
Our Recent Works
Some of the esteemed projects we worked upon, to give you a glimpse of the way we work.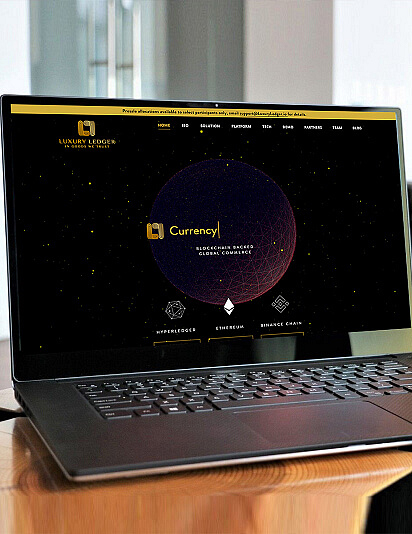 Luxury Ledger
Blockchain meets Luxury Retail Space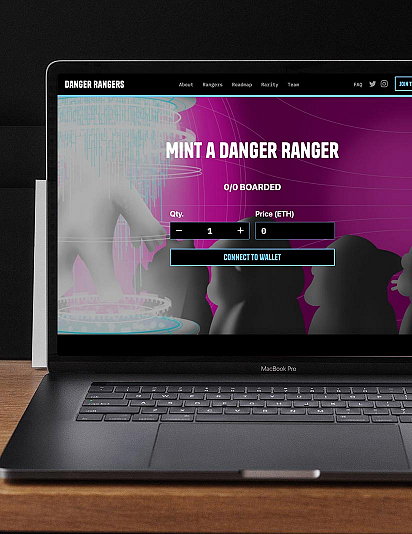 Danger Rangers
The NFT for Endangered Species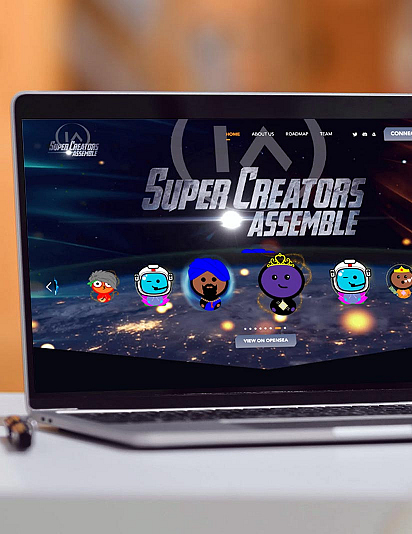 Super Creators
First Conscious NFT of this calibre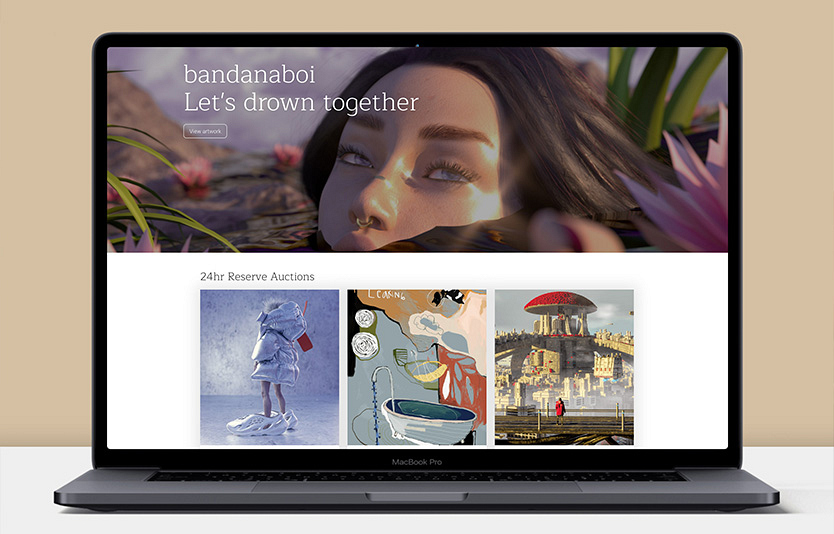 KnownOrigin
Digital Art Marketplace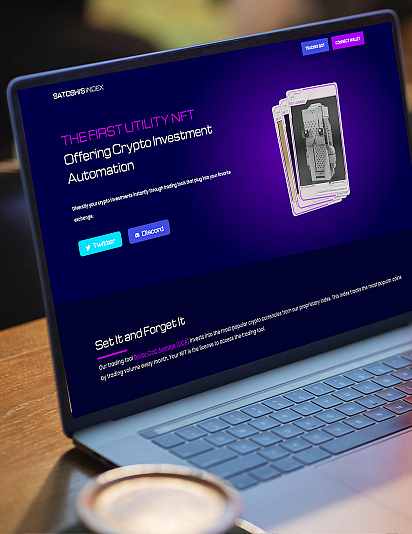 Satoshi's Index
THE FIRST UTILITY NFT
Let's take this growing relationship to the next level.
View All Work
BENEFITS OF HIRING BLOCKCHAIN DEVELOPERS FROM SEMIDOT INFOTECH
If you are skeptical about hiring blockchain developers from SemiDot Infotech, look into these benefits and then decide for yourself.
Pricing
We offer our blockchain development services at the most competitive pricing in the market, so that you can have a good return on your investment.
Prototype
Our prototype model is highly scalable and robust. They are developed to fulfill all your business requirements and generate revenue and grow your business.
Flexibility
We offer a number of business hiring models so that you can hire blockchain developer according to your project requirements and the budget.
Testing
Our team of blockchain experts ensures that the solution developed is of utmost quality, and you face no issue, while working with any of our developed blockchain solutions.
Free support
We have a different team of blockchain programmers who are available 24*7 to offer you three months of free support to ensure the smooth functioning of all our solutions.
NDA
At SemiDot, we take all the possible measures to keep all the details of your project confidential and for that, we have a strict non-disclosure agreement.
Hire Blockchain Consultant to Discuss Your Project
We are interested in a long term partnership. When you hire blockchain expert from us, you get a reliable partner for all your blockchain development needs.
Let's Talk
Engagement & Hiring Models
SemiDot Infotech is one of the top-rated blockchain development companies, we offer a number of business hiring models to our clients, so that they can choose the best suitable option to hire blockchain developers.
On Site
Our on-site business hiring model allows you to hire blockchain programmer, who will be coming to your corporate office and working on your project. This hiring model allows you to have full control over the development process and you will be updated with the progress of your project, without any delay. Blockchain is an emerging technology, and we understand there may be some exclusive implementations you are planning, and that is exactly why we have this onsite model. Our blockchain developers will implement what you are planning, in least possible time.
Off Site
If you do not want to have the developers working at your office or not willing to bear the overhead charges, then you can hire blockchain developers using our off-site engagement model. This way developers work on your project in our development company and keeps you updated about everything related to project development. We can offer you the minimum pricing with this model, ensuring maximum throughput and possibilities, and since it is essential in Blockchain to conquer all possibilities, this is our most preferred model by most Blockchain clients.
Fixed Price
If you have a small or restricted budget for your blockchain development, then you can opt for our fixed price model. In this model, all the services related to your blockchain development, like designing, development, testing, support, and maintenance, are offered at the pre-decided cost. Only very few top Blockchain companies like ours offer this model, it can also be called our USP in the Blockchain development space. We will get everything and beyond covered for a fixed project cost, which has to be paid as milestones get completed with time.
Hourly Basis
At SemiDot, we also provide you the blockchain development services on an hourly basis. This is one of the most preferred ways, as you can hire blockchain developers for your project and pay only for the number of hours, which the developers have dedicated to your project, and nothing more than that. This model is highly popular with clients who have everything set, and are looking to expand their team of developers, designers, testers, and have a fixed budget. The price you pay for outsourcing your work to us in India would be much lower than you pay at your location.
Dedicated Hiring
This engagement model allows you to have a dedicated team of blockchain developers, which will be working just on your project and no one else's. This is one of the best ways for businesses that cannot wait to launch the product in the market. Dedicated hiring facilitates the development process, by adding on to the overall developer strength, through which you can distribute the work between a lot more developers at once. This model would work for Blockchain as there are too many things when it comes to perfecting it, and for that, you will need a lot of developers.
Work Process
We follow Agile Development Methodology for Quality and Quick Turnaround.
FAQs
Here are some of the most frequently asked questions, which will help resolve some of the doubts that you have.
To hire experienced and certified Blockchain developers, you must provide the project specification and skills requirements to a Blockchain development company. Then, you can interview them to choose the most appropriate software developers as soon as possible. Don't forget to consider essential aspects such as skills, previous work, tech expertise, development cost, etc.

At SemiDot Infotech, you will find top Blockchain developers, experts, and professionals. With us, you can get your Blockchain solution developed, code reviewed, and issues solved with the assistance of adept and skilled coders.

The cost to hire a Blockchain developer is higher as they assure to implement security into the Blockchain solution. On average, Blockchain developers cost $30 to $100 per hour to provide their services.

With the increase in the use of cryptocurrencies and NFTs, the demand for Blockchain developers has also enhanced. At present, they are in huge demand by enterprises to create their own secure Blockchain solutions.

Blockchain developers create safe and efficient smart contracts and dApps (decentralized apps) on active Blockchain platforms with the help of Blockchain technology. They also participate in front-end & back-end development, design, improvements, and maintenance while deeply understanding the architecture and Blockchain protocols.

The Blockchain consulting service charges are around $30-$100 for an hour. It is just an estimation; the actual price will be based on the project scope and business requirements.

Client Testimonial
I was pretty skeptical about outsourcing my project to a different country, but SemiDot proved to be even better than some of the companies I have worked with, within Europe. The prices they quoted were pretty decent, so I took the leap, and they delivered perfectly, and in time, what they promised.

Muhanad
Me and Harry (Business head of SDI) clicked instantly, thanks to our common passion towards Blockchain. They are currently working on a blockchain-based game for our company. Overall, Semidot Infotech is a complete package, low prices combined with top quality.

Carol
A Great design requires a team of enthusiasts, and these guys delivered exactly what I hoped for. Looking forward to continuing my partnership with Semidot Infotech. Give this company a try, as soon as you see their portfolio, you will know exactly what I had been talking about.

Bobby
Outsourcing a multi-million-euro project to a small company in India? You guys must be thinking I am joking. Well, I am not, Semidot Infotech is the complete package you would want for your project, they are truly client-centric, something which is very hard to find in today's world.

Neil Degg
We are doctors, and passionate about what we do, so one fine day, we decided to get an app for pregnancy needs. We came across Semidot through a friend who had previously worked with them, they delivered the app in just 2.5 months, which is something truly incredible.

Jamil & Idries
So, I came up with a one of a kind idea, and when most web development companies told me that's impossible in your budget, these guys proved to be my saviours. They not only made the web app per the requirements, but also scaled it, to be used by millions of users, and did all of it, in my budget.

Siegfried Gretzinger
The primary goal behind my project was to take my business online, and I really didn't expect or anticipate this much response from my customers. I have dealt with many web development companies in the past, and I can easily say that they have the expertise and resources to develop a good application.

Mario Thaler
My idea was brought to life with the help of these guys, it is all thanks to them, that my business could take off so smoothly. SemiDot has proved to be a great business partner, and Kapil (CTO of the company) has proved to be one of the greatest mentors I have ever come across.
Benjamin Buren
Our Featured Blogs
Want to know about the latest technology trends? You can find all of them here.
Interested in working with us?
LET'S TALK AND GET STARTED