Laravel

Development Company

Being one of the early adopters of technology, we have a highly skilled team of Laravel developers having expertise in developing feature-rich websites and web apps using the Laravel framework.

Discuss your Project
Reasons to consider

Laravel Development Solutions for your business

Laravel is one of the best and most popular, open-source PHP frameworks, that is famous for developing robust web apps. It is quite popular among the PHP developers to create web apps for both small scale and large-scale businesses. Laravel has some unique qualities that help streamline difficult tasks to save time, which reduces the cost of web and web app development. Based on the MVC structure, Laravel makes the process of both website and web app development easy and practical.

At SemiDot, we have a highly-skilled team of Laravel developers, having expertise in creating high-end web apps and websites with unique features. Our team is known to develop fantastic apps and websites by using this framework. We help in the growth of your business by offering best-in-class Laravel development solutions, attuned to your goals. Our team is one step ahead, of its competitors, in the technical know-how, and is capable of blending features of the Laravel framework in your favor.

As a Laravel development company, we offer innovative solutions to our clients. We strive hard to develop custom solutions in the least possible time without compromising the quality. At SemiDot, you can hire dedicated Laravel developer, which is the right fit for your project. Our developers are best known to create unique web and web app solutions that follow the standards of coding to ensure that your website or web app is free from bugs and runs smoothly.
Our Laravel Development Services
Our Laravel development services are majorly focussed on integrating various features using the latest versions of the Laravel framework.
Laravel Web Application Development
Laravel is a great option to create highly responsive web apps. We have expertise in providing out-of-the-box Laravel application development solutions for both B2B and B2C networks.
Laravel eCommerce Development
We aim to develop feature-rich and fully functional eCommerce websites and apps for your business. Our Laravel development solutions help scale up your business on the online platform.
Custom Laravel Web Development
We have a team of dedicated Laravel developers that creates a unique design and provides custom web development solution, based on the specific need of your business.
Laravel Extension Development
Our Laravel experts understand the need to have a feature-rich web app and website for your business. They add unique features to your web apps to make them user friendly.
Laravel Maintenance and Support
Our maintenance and support team extend round-the-clock services and helps resolve all your post-development issues. They make sure that your website and web app run smoothly.
Laravel Migration Solutions
We have a team of skilled experts who have made migration between various Laravel platforms easy. You may hire Laravel developer having expertise in the same.
Discuss Your Project with Our Specialists
We are interested in a long term partnership. When you hire SemiDot Infotech, you get a reliable partner for all your software development needs.
Let's Talk
Why Laravel Development?
Laravel, an open-source framework, has paved the way for much faster and simpler web app development. Using this framework, a Laravel web development company can reduce the time and cost of web app development. Laravel has an agile development approach and follows MVC architecture, which sets it apart from its competitors.
Built-in Packages
With built-in packages, developers can easily make changes and implement them in your web apps.
MVC architecture
Laravel follows MVC architecture, which breaks the components into three parts, speeding up development.
Rapid Development
Laravel has built-in bundled features that not only save time but also helps make the customization easy.
Error Handling
Errors affect user satisfaction, and the Laravel framework is known for its exceptional error handling qualities.
Code Reusability
With Laravel web development, you can easily reuse the code, which reduces the cost and time.
Built-In Tools
Laravel is a famous framework that has quite many built-in tools, which makes development an easy task.
Our Recent Works
Some of the esteemed projects we worked upon, to give you a glimpse of the way we work.
The Training Hub
Carefully Curated Training Sessions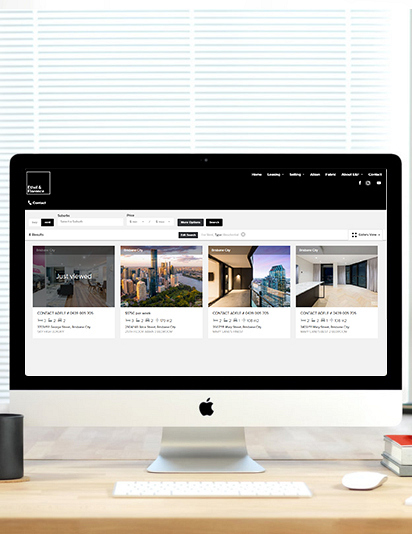 Ethel & Florence
Luxury property catalog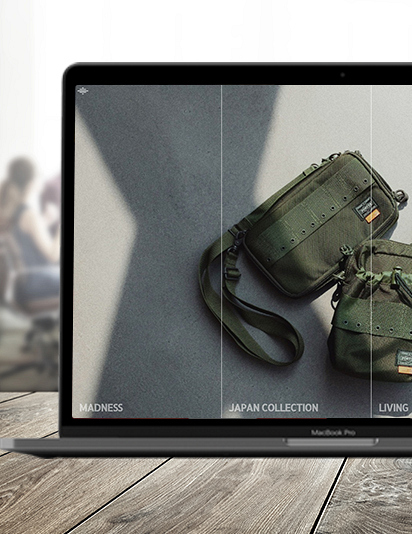 Madness (MDNS)
Online clothing store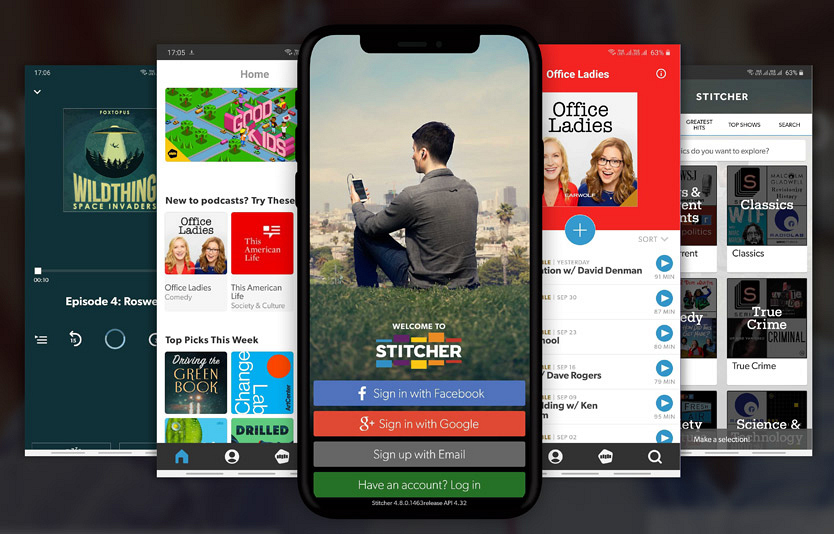 Stitcher
On-demand Podcast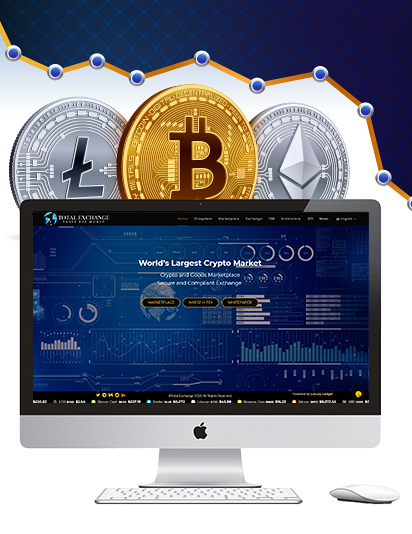 Total Exchange
Crpyto token and exchange
Let's take this growing relationship to the next level.
View All Work
Hire Laravel App Developer
Being one of the top Laravel development companies, SemiDot houses some of the best Laravel developers in the world. We have highly professional and certified experts, working in this industry for more than a decade. Our developers have expertise in developing solutions for almost all types of businesses. We have, over the years, developed solutions for both small scale and large-scale enterprises, based on their business requirements.
Our services are focused on delivering some unique and captivating websites and web apps that help in successfully scaling up your business. At SemiDot, you can easily hire Laravel experts who can help turn your vision into reality. Our Laravel developers use the best practices of coding to ensure that the solution delivered is of best quality.
Industries We Serve
Our Laravel development services are focussed and used by many popular industries, a few of them are mentioned below.
What makes SemiDot the right choice for Laravel development
We have worked for many different industries and have a strong portfolio to confirm it. We have a deep understanding of the intricacies involved in Laravel development, and this is what sets us apart from our competitors.
Use of Latest Technology
We have a dedicated team of Laravel experts that uses the latest technology to work upon your project.
NDA
We understand the need to keep things confidential. We do not have any problems in signing an NDA.
On-Time Delivery
Our experts work round the clock to ensure that the project delivered is on-time and with high quality.
Post-delivery support
Our Laravel development solutions include 3 months of free maintenance and support services.
Cost-effective
Our solutions focus on providing best-in-class services in the most competitive prices.
Certified Developers
You can hire Laravel developers and be assured of the quality as we house expert developers.
FAQs
Do you have some questions in mind? Here is a compiled list of the frequently asked ones.
A top Laravel development company should have experience in working on varied projects and in various verticals of the industries. The developers should be highly skilled, having expertise in developing even the most complex web app solutions. The portfolio is the best way to see the work of a company and verify the claims it makes related to the work in the field of Laravel web app development.

At SemiDot, we provide full maintenance and support services to our clients. We also help them in resolving issues related to post-development to ensure that the website or app is free of any error. We have a separate team to help you with everything, like version control and modification, according to the latest updates. Apart from essential modifications, we also help you with advanced modifications. You can quickly get your website or app modified our updated as per your business needs.

Laravel Developers and PHP developers both can help you in bringing your vision to reality. However, not all PHP experts are skilled in developing apps and websites based on the Laravel framework. If you want to get a website or app developed based entirely on the Laravel framework, it is better that you hire Laravel developer, as he has more experience in developing even the most advanced website and app for your business.

Yes, being the top-rated Laravel app development company, we offer consultation services to our clients. We help you in selecting the best-suited technology for your app based on your business demands. However, apart from technology, there are various other factors, too, on which our team helps you in deciding. Our services focus on creating an app that helps your business to stand out from the pool of competition.

Yes. At SemiDot, we help you to migrate your existing website to the Laravel framework. We have a team of experts having expertise in making the migration from one platform to another simple and easy. Apart from migration, we also help you in adding advanced features to your website to make it more engaging.

Yes, Laravel is a great option if you are looking for scalable web app development. It has built-in packages, cloud storage, and session drivers, which makes the development an easy task. Depending on the availability of infrastructure and design, one can build even the most complex web apps for your business. We have a profoundly experienced team having expertise in building webapps and websites with complex features.

Laravel is way better than PHP as it is known as a robust and reliable framework helpful to create customized web apps and websites. Being a Laravel web development company, SemiDot use the framework because it is open-source and follows MVC architecture, thus it is better than PHP.

Yes, it does. You can hire Laravel experts from SemiDot, they will help you to install GraphQL in the Laravel Platform. GraphQL is a Query language helping GUI for Query creation.

There is no exact estimation of Laravel web app development as there are various factors that have an impact on the complete cost. Firstly, these parameters will be analyzed and then, our experts can provide cost assessment to you as per your requirements.

Yes, to make clients sure and confident about their app and project idea, we sign an NDA between the firm and clients. It assures that only they have project ownership, not the firm.

Client Testimonial
I was pretty skeptical about outsourcing my project to a different country, but SemiDot proved to be even better than some of the companies I have worked with, within Europe. The prices they quoted were pretty decent, so I took the leap, and they delivered perfectly, and in time, what they promised.

Muhanad
Me and Harry (Business head of SDI) clicked instantly, thanks to our common passion towards Blockchain. They are currently working on a blockchain-based game for our company. Overall, Semidot Infotech is a complete package, low prices combined with top quality.

Carol
A Great design requires a team of enthusiasts, and these guys delivered exactly what I hoped for. Looking forward to continuing my partnership with Semidot Infotech. Give this company a try, as soon as you see their portfolio, you will know exactly what I had been talking about.

Bobby
Outsourcing a multi-million-euro project to a small company in India? You guys must be thinking I am joking. Well, I am not, Semidot Infotech is the complete package you would want for your project, they are truly client-centric, something which is very hard to find in today's world.

Neil Degg
We are doctors, and passionate about what we do, so one fine day, we decided to get an app for pregnancy needs. We came across Semidot through a friend who had previously worked with them, they delivered the app in just 2.5 months, which is something truly incredible.

Jamil & Idries
So, I came up with a one of a kind idea, and when most web development companies told me that's impossible in your budget, these guys proved to be my saviours. They not only made the web app per the requirements, but also scaled it, to be used by millions of users, and did all of it, in my budget.

Siegfried Gretzinger
The primary goal behind my project was to take my business online, and I really didn't expect or anticipate this much response from my customers. I have dealt with many web development companies in the past, and I can easily say that they have the expertise and resources to develop a good application.

Mario Thaler
My idea was brought to life with the help of these guys, it is all thanks to them, that my business could take off so smoothly. SemiDot has proved to be a great business partner, and Kapil (CTO of the company) has proved to be one of the greatest mentors I have ever come across.
Benjamin Buren
Our Featured Blogs
Want to know about the latest technology trends? You can find all of them here.
Interested in working with us?
LET'S TALK AND GET STARTED