Custom Software

Development Company

SemiDot Infotech is a top custom software development company that provides industry-specific software services to unveil the future possibilities for your business. Our skilled developers tailor the solutions by incorporating modern technologies with them as per your needs.

Discuss your Project
Reasons to consider

Custom software development solutions for your business

Explore the top benefits of information technology provided by our captivating full-cycle custom software programs. At SemiDot Infotech, we have dedicated software developers to deliver business-centric software development solutions. Being the most trustable custom software development company in the USA, we always deliver secure, robust, and scalable software development services.

SemiDot Infotech is a well-known custom software development company that offers value-defining software programs for different industries like enterprises, e-learning, retail & e-commerce, travel & tourism, media & entertainment, logistic & transport, and more. We develop custom software solutions following by the most innovative ideas and modern practices to best serve your enterprise intent.

Hire software developers from us as we have years of experience in the software development field. Till now, we have delivered 500+ projects by using cutting-edge technologies including ML, AI, AR/VR, blockchain, and IoT. Our offered custom software development solutions will help you to take control over all the resources used in business along with optimizing the communication across different networks.
Diverse Custom Software development Services
We are renowned as the best custom software development agency that provides premium-quality software applications to bring a boost to your business progress.
Custom Software Development
With having years of experience in this field, we provide rich-featured, scalable, highly-performed, and secure software solutions such as custom software, e-commerce sites, cloud software, content management solutions, and others.
Software Product development
Being the best software development company, we offer highly advanced SaaS and cloud-based products to solve all your business issues. We are offering. These software products will help businesses to sort all kinds of multifaceted issues.
ERP Software Development
Efficient and skilled software developers at SemiDot Infotech built the ERP software that is beneficial for multipurpose such as enhanced productivity, reduced cost of operations, modernize the business operations, and others.
Migration & Upgradation
Drifting the current software to some other platform or upgrading its latest version is not an easy task for businesses, but knowledgeable and experienced custom software developers at our company will make this process easy and fast for you.
Maintenance and Support
After delivering you the best and advanced custom software solutions, we provide ample software maintenance and support services for a particular time from our end to form a long-term relationship with our clients.
Software Integration
Our expert developers offer consistent software integration with the third-party libraries, SaaS & cloud-based platforms, API, databases, and more to accelerate the software proficiency at the time of custom software development.
Software UI/UX Design
Hire software designers from our company and ready to experience the most interactive software UI/UX design, motion graphics, user-friendly software products & website design to enhance user engagement.
QA and Software Testing
After the custom software development, our quality assurance team tests the developed software so that clients don't have any problem after delivery. Our built custom software works smoothly and has compatibility with all devices and browsers.
Offshore Software Development
Focus more on your fundamental business strategy by having outsourced custom software application development at the best prices. Hire our efficient developers to have advanced business software to sort all kinds of business issues.
Discuss Your Project with Our Specialists
We are interested in a long term partnership. When you hire SemiDot Infotech, you get a reliable partner for all your software development needs.
Let's Talk
Varied Software Services Based Upon Trending Technologies
SemiDot Infotech has counted as one of the best software development agencies around the world because providing top-class software solutions including the latest technologies is always our priority.
Blockchain
In the present time, no organization wants to compromise with security. By considering it, we provide corporations with more secure custom business solutions using blockchain technology to strengthen their operations.
Internet of Things
After seeing the requirement of diverse IoT and edge computing technologies, we assure you to deliver amazing software solutions that will help your business to collect essential data, evaluate it, and changing it into actionable visions.
Alexa
Our skilled software developers build custom software solutions by using the most-advanced voice recognition technology "Alexa" to accomplish all their tasks with ease just by giving voice instructions to improve their business operations.
Artificial Intelligence
At SemiDot Infotech, we use the potential of Artificial Intelligence to create AI-enabled software apps that have features like voice assistance systems, automation, data analytics and many others to make the software more efficient and smarter.
Computer Vision
To develop AI-enabled software applications, developers at our firm use computer vision. Using this technology, they provide more advanced custom software development services for different businesses and startups.
RPA
We use robotic process automation technology to introduce the software robots for alleviating efforts put by humans in a task. This technology is beneficial to speed up the bulky transactional tasks and do repetitive operations to save time.
Our Recent Works
Some of the esteemed projects we worked upon, to give you a glimpse of the way we work.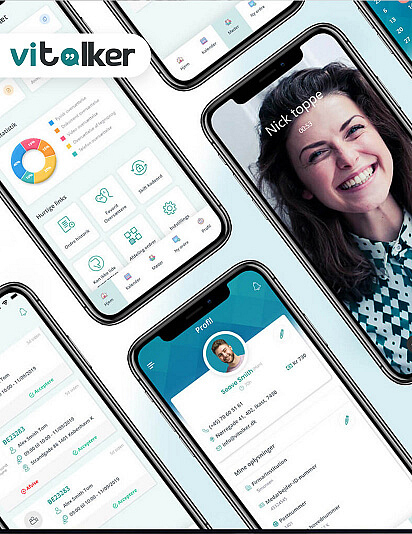 ViTolker
Content Translation Made Easy
The Training Hub
Carefully Curated Training Sessions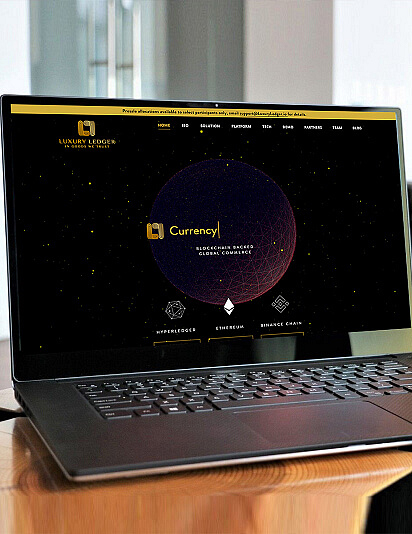 Luxury Ledger
Blockchain meets Luxury Retail Space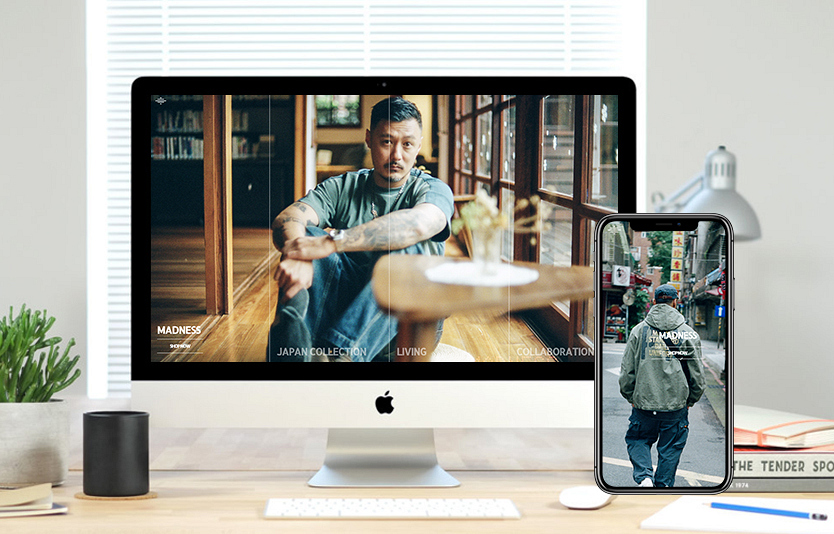 Madness (MDNS)
Online clothing store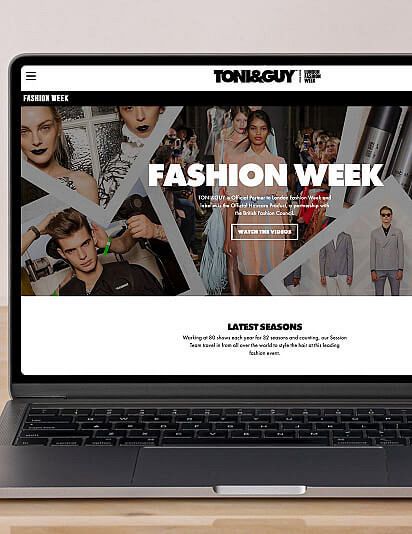 TONI&GUY
Hairdressing brand
Let's take this growing relationship to the next level.
View All Work
Technologies
we are working with
As a well-known custom software development company, SemiDot Infotech delivers best-in-class software solutions that are technology-driven and high-performing with all the devices.
MongoDB
MYSQL
Oracle
Azure cloud
AWS cloud
Google cloud
ROR
Node.js
PHP
.Net
Go
Python
Flutter
iOS
Android
Swift
Kotlin
Java
Industries We Serve
Being a top software development company, we have experience of working with a number of industries, a few of them are listed below:
What Makes Us Right Choice for Custom Software Development?
We are popular as India's most trustable custom software company with the highest client retention rate. Here are some reasons that depict why we are at the top when it comes to software app development services.
Research and Business Evaluation
Before beginning the development, our skilled and dedicated developers get a deep understanding of the overall project and its goals. Then, they convert those ideas into the actionable project to build successful software.
Change & Requirement Handling
We have efficient custom software developers who can better tackle the project with various altered requests, stakeholder's queries, and all the user feedback. We always try to provide the exact software, clients expect and require.
Risk Management & Modification
We apply liable Scrum procedure with low-risk to give a boost to the businesses within any industry. It is also helpful to recognize all the risks associated with the project and apply the finest risk management techniques to them.
Plan Management
Hire Software developers from SemiDot Infotech who create a complete plan to provide all project details to key stakeholders. We use an approach like EVM to the project timeline, and reviewing the DoD and the DoR to accomplish the project.
Finance Control
Want to control the overall project budget? At our firm, we use EVM (earned value management) to analyze the budget reports and performance rates continuously, finding main causes and differences for project completion flawlessly.
Top-quality Software Development
As a prominent software development company, we provide you with exceptional customer value along with quality software solutions that have gone through essential testing phases like usability, functionality, acceptance, integration, & others.
Advanced Software Security
Our dedicated software developers assure the high-class software development comprising top-grade security, data encryption, plugins, protected admin dashboard, and many more to develop the best solutions and completing all the needs and regulations.
Fast and On-time Delivery
We provide function-rich and responsive software to the clients within the committed time frame. These software apps are comprised of the various plug-in and custom themes to provide ease to the client in business actions.
Support & Maintenance
Even after the project delivery, it is our responsibility to provide support to our clients. That is why our developers make available services like support and maintenance in case of any fault in the software app post-delivery.
FAQs
To take the confusion out of the air, we decided to make a short list of the most popular FAQs by our clients.
Our company builds excellent custom software apps by following the complete procedure including Research and analysis, building concepts and ideas, prototype and design, development, testing phase, support, and maintenance.
Generally, software development takes 2-4 months but it depends upon the client's specific requirements. The cost evaluation of software development will range between $20K to $100K; it can also vary based upon various factors like cross-platform functionality, location, features, etc.
Yes, we provide complete software maintenance and support services post-development for a limited time. These services involve any kind of modification, upgrade to the latest version, technical issue, etc. It is because we believe in maintaining a long-term relationship with our clients.
Sure, at SemiDot Infotech, we provide reliable software application development services that include complete ownership of the client. We provide right access of code and other copyrights to the client after the project completion.
We provide a common way of medium between you and the developer so that you can provide them feedback after analyzing the ongoing process. This common medium will be the project manager and he will help you with the entire process while communicating with the developers.
We are a well-known name in the field of custom software development because we focus on reliability, security, and transparency in our provided services at all stages. Our skilled and rich-experienced project developers have a grip on various latest technologies that help them to create a masterpiece for numerous business domains.
Client Testimonial
I was pretty skeptical about outsourcing my project to a different country, but SemiDot proved to be even better than some of the companies I have worked with, within Europe. The prices they quoted were pretty decent, so I took the leap, and they delivered perfectly, and in time, what they promised.

Muhanad
Me and Harry (Business head of SDI) clicked instantly, thanks to our common passion towards Blockchain. They are currently working on a blockchain-based game for our company. Overall, Semidot Infotech is a complete package, low prices combined with top quality.

Carol
A Great design requires a team of enthusiasts, and these guys delivered exactly what I hoped for. Looking forward to continuing my partnership with Semidot Infotech. Give this company a try, as soon as you see their portfolio, you will know exactly what I had been talking about.

Bobby
Outsourcing a multi-million-euro project to a small company in India? You guys must be thinking I am joking. Well, I am not, Semidot Infotech is the complete package you would want for your project, they are truly client-centric, something which is very hard to find in today's world.

Neil Degg
We are doctors, and passionate about what we do, so one fine day, we decided to get an app for pregnancy needs. We came across Semidot through a friend who had previously worked with them, they delivered the app in just 2.5 months, which is something truly incredible.

Jamil & Idries
So, I came up with a one of a kind idea, and when most web development companies told me that's impossible in your budget, these guys proved to be my saviours. They not only made the web app per the requirements, but also scaled it, to be used by millions of users, and did all of it, in my budget.

Siegfried Gretzinger
The primary goal behind my project was to take my business online, and I really didn't expect or anticipate this much response from my customers. I have dealt with many web development companies in the past, and I can easily say that they have the expertise and resources to develop a good application.

Mario Thaler
My idea was brought to life with the help of these guys, it is all thanks to them, that my business could take off so smoothly. SemiDot has proved to be a great business partner, and Kapil (CTO of the company) has proved to be one of the greatest mentors I have ever come across.
Benjamin Buren
Our Featured Blogs
Want to know about the latest technology trends? You can find all of them here.
Interested in working with us?
LET'S TALK AND GET STARTED