Reasons to consider

Cryptocurrency exchange platform development

An increase in the cryptocurrencies market cap has also increased their demand multi-folds, people are always looking for the best places to purchase/exchange these cryptocurrencies. This has provided a strong base for the various crypto exchange platform development to rise.

Cryptocurrency exchanges are the online platforms that provide the users with an interface to exchange or purchase cryptocurrencies with other cryptocurrencies or with fiat currency. These exchanges can either work like stock exchanges providing cryptocurrency in exchange for fiat money or as currency exchanges providing the users with options to exchange one cryptocurrency for another. Exchanges charge a small fee for all the transactions. Before developing crypto exchange or providing any kind of exchange or purchase, every exchange requires users to register either via their phone number or email address or via both, and some even require a KYC if you are dealing with large numbers. One should take care of many things before planning Crypto Exchange Development.

Our crypto exchange developers have hands-on experience in working with almost every type of exchanges and we know the ins and outs of various technical problems that you may encounter. We as an experienced crypto exchange development company, believe in developing a top-quality product with utmost customer satisfaction. That proves to be the driving force and we have successfully delivered various types of exchanges to our clients and implemented them over a live server which is working successfully as desired.
Cryptocurrency Exchange Development Services
To facilitate both newbies and established businesses, we have experienced crypto exchange developers who provide impeccable, secure & user-friendly crypto exchange development services comprising core functionalities for web & mobile applications.
Custom Exchange Development
We can develop a custom Cryptocurrency exchange as per your business requirements, it could be done specially for your token, or to cater to general investors.
White Label Solution
You can choose from our variety of white-label crypto exchange solutions, and we can also develop a crypto exchange quickly, using Bittrex or Binance APIs, if you require that.
Trading Bots
We can integrate support for custom trading bots in the exchange so that certain orders can be executed instantly, all thanks to our chatbot development experts.
Decentralized Exchange
Decentralized Exchange has been the buzz word now and we have several different specialized teams to fully execute a project of decentralized exchange development.
Support and maintenance
This free package is included with every project that is developed by us, Dapps, smart contracts, ICO creations, and Exchange creation, all come under this package.
Integration of Payment Gateway
We can integrate different fiat digital currency to cryptocurrency converters with the use of various APIs, along with custom payment integration API creation.
Support for Trading Pairs

Optional Decentralized Exchange

Secure and Robust
 

 

Features of
Cryptocurrency Exchange
Support for Fiat Currencies

Custom Commission Fees

Attractive UI/UX
Our Recent Works
Some of the esteemed projects we worked upon, to give you a glimpse of the way we work.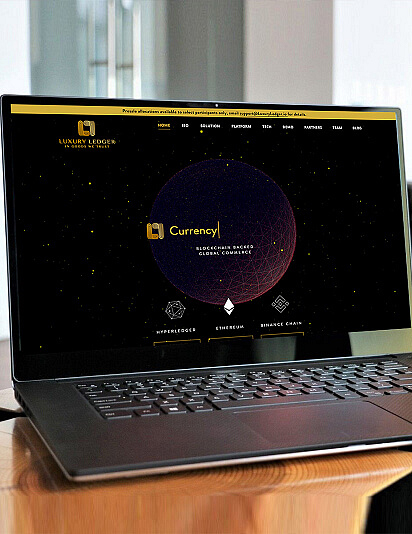 Luxury Ledger
Blockchain meets Luxury Retail Space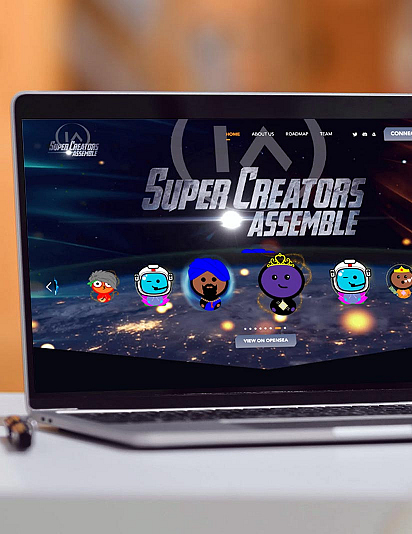 Super Creators
First Conscious NFT of this calibre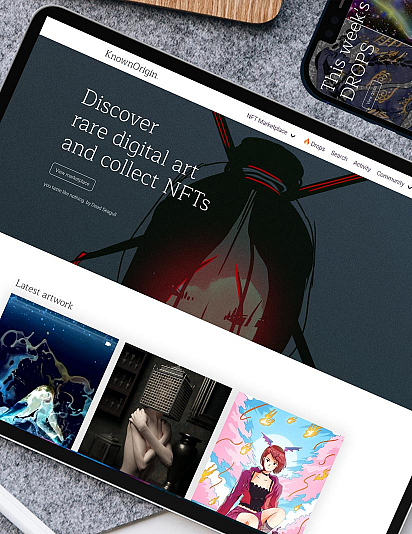 KnownOrigin
Digital Art Marketplace
Satoshi's Index
THE FIRST UTILITY NFT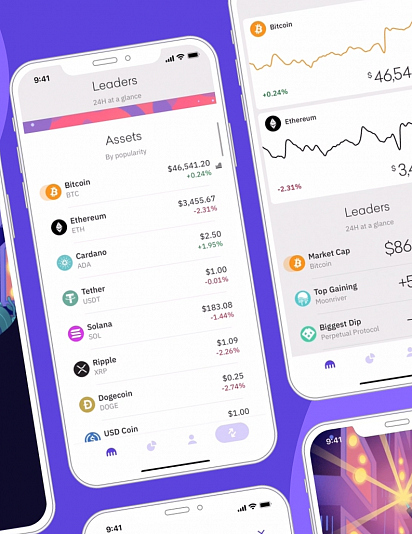 Kraken
Kraken - Buy Bitcoin & Crypto
Let's take this growing relationship to the next level.
View All Work
Discuss Your Project with Our Specialists
We are interested in a long term partnership. When you hire SemiDot Infotech, you get a reliable partner for all your software development needs.
Let's Talk
What makes SemiDot the right choice for cryptocurrency exchange development
Understanding the clients' requirements is the very basic step towards developing a great cryptocurrency exchange, along with our developers playing a key role in it.
Exclusive token creation
Creating tokens for your business and integrating them with your own exchange is one of our most worked upon skill.
NDA as per your requirements
Crypto specific NDAs have been signed in the past, if you require one, we will have no problems in signing one.
Least turnaround time
We can get your exchange up and running, along with every integration you want, in the least turnaround time possible.
Exclusive APIs
We can create and implement exclusive APIs of your exchange, for you to gather more and more external audience.
Post-delivery support
Our app development packages include 3 months of free maintenance with every crypto exchange we develop.
Exchange's mobile app
We can create an exclusive mobile app to compliment your crypto exchange's website and marketplace.
FAQs
Blockchain is new, and so are cryptocurrencies, here are the most popular enquires by our clients.
Depending on the number of currencies you foresee to be traded on your exchange, the cost varies widely. If you want a token for your exchange, we can develop one for you through our token development service, the cost for that too would be separate. Overall, it's really hard to predict even close to what would actually cost to build your custom cryptocurrency exchange. But worry not, as soon as you send in your requirements, we will get back to you within 24 hours with a precise quote.

A team of experts in Blockchain technology, Ethereum, and Finance is must above all, but what it really takes is for a company to have people who know in and outs of cryptocurrency exchanges through their experience of actually developing one. We can ensure you the minimum time and highest viability while developing your cryptocurrency exchange platform.
The difference between a white label cryptocurrency exchange solution and custom cryptocurrency exchange development is the longevity of the system. A crypto exchange development company will develop the exchange per your specific requirements vs. the white label is a pre-made solution using APIs from existing solutions, which can be customized per your requirements.

Space has quite recently gained pace, but apart from some changes, it is much more like a simple exchange. We have our experience in developing a lot of exchanges, and also have a portfolio of creating crypto exchanges. It matters a lot if there are expert cryptocurrency exchange developers on the team when developing decentralized crypto exchanges, as they are the only ones who fully understand how to create the best one.

It depends on the country you are planning to operate in, as it varies a lot on the country's policies for or against cryptocurrencies. You must comply with the regulatory authorities of your respective countries where your users belong, else there would be no one who could use your exchange legally. Apart from that, there are operating laws too, they are most lax in countries like Singapore and Malta, and most strict in countries like India.

Yes, we can implement APIs to pull trade volumes and more information according to your needs and requirements. We can also help you with getting data to pull from Coinmarketcap, to get your exchange started. It will give you a head start, as getting a paid data pull would make a lot more information available to your users, making your exchange an all in one solution.

Yes, we can, we excel in developing decentralized exchanges, and our developers know the technology inside out. We can build a robust decentralized cryptocurrency exchange for you, with the expertise of our Blockchain developers, and the expertise of our project managers.

Yes, it is legal. The only thing needed is to ask your chosen cryptocurrency development company to follow all the guidelines and rules regarding cryptocurrency development. SemiDot Infotech can help you to build cryptocurrency along with the benefits such as liberty from authority control, transaction anonymity, fewer fraud chances, and instant transactions.

Of course, you can. You will have all the rights to communicate or interact with the assigned development team regarding cryptocurrency exchange development solutions. For this, you will have various mediums to communicate with the project manager or development teams such as Skype, Email, or call.

To start the project or while having cryptocurrency development services from SemiDot, you will need to have a prepared business plan with all your requirements, and then, we will help you to execute the plan your way.

Client Testimonial
I was pretty skeptical about outsourcing my project to a different country, but SemiDot proved to be even better than some of the companies I have worked with, within Europe. The prices they quoted were pretty decent, so I took the leap, and they delivered perfectly, and in time, what they promised.

Muhanad
Me and Harry (Business head of SDI) clicked instantly, thanks to our common passion towards Blockchain. They are currently working on a blockchain-based game for our company. Overall, Semidot Infotech is a complete package, low prices combined with top quality.

Carol
A Great design requires a team of enthusiasts, and these guys delivered exactly what I hoped for. Looking forward to continuing my partnership with Semidot Infotech. Give this company a try, as soon as you see their portfolio, you will know exactly what I had been talking about.

Bobby
Outsourcing a multi-million-euro project to a small company in India? You guys must be thinking I am joking. Well, I am not, Semidot Infotech is the complete package you would want for your project, they are truly client-centric, something which is very hard to find in today's world.

Neil Degg
We are doctors, and passionate about what we do, so one fine day, we decided to get an app for pregnancy needs. We came across Semidot through a friend who had previously worked with them, they delivered the app in just 2.5 months, which is something truly incredible.

Jamil & Idries
So, I came up with a one of a kind idea, and when most web development companies told me that's impossible in your budget, these guys proved to be my saviours. They not only made the web app per the requirements, but also scaled it, to be used by millions of users, and did all of it, in my budget.

Siegfried Gretzinger
The primary goal behind my project was to take my business online, and I really didn't expect or anticipate this much response from my customers. I have dealt with many web development companies in the past, and I can easily say that they have the expertise and resources to develop a good application.

Mario Thaler
My idea was brought to life with the help of these guys, it is all thanks to them, that my business could take off so smoothly. SemiDot has proved to be a great business partner, and Kapil (CTO of the company) has proved to be one of the greatest mentors I have ever come across.
Benjamin Buren
Our Featured Blogs
Want to know about the latest technology trends? You can find all of them here.
Interested in working with us?
LET'S TALK AND GET STARTED