Cryptocurrency Exchange Development Company
Looking for a top Cryptocurrency Exchange development company at an affordable cost? SemiDot Infotech provides efficient cryptocurrency exchange development services to buy, sell and manage your cryptocurrencies securely.
Discuss Your Project
Cryptocurrency Exchange Platform Development Services
Cryptocurrency is one of the newest trends in the industry adopted by most business enthusiasts. Cryptocurrency exchanges are considered online platforms providing users with an interface to buy, sell, or exchange cryptocurrencies with other cryptocurrencies or fiat currencies. To make it happen conveniently, organizations are leading towards having cryptocurrency exchange development services. SemiDot Infotech is a reliable crypto exchange development company that has expert crypto exchange developers who have hands-on experience in creating every type of exchange and know the ins and outs of various technical problems that you may encounter.
Being an experienced crypto exchange development company, we believe in developing a high-performing product to provide maximum customer satisfaction. To date, we have successfully delivered different cryptocurrency exchanges to our clients and implemented them over a live server which is working successfully as required. Any individual who is looking for buying, selling, or trading cryptocurrencies including Ethereum, Bitcoin, Litecoin, Dash, etc. we are here to assist them to create a highly secure cryptocurrency exchange platform.
Alongside this, our team of skilled and dedicated developers will help you to develop the best-ever customized or white-label crypto exchange software solution to cater to all your business needs. We assure you to deliver peerless and cutting-edge services regardless of your venture size.
End-to-End Cryptocurrency Exchange Development Services
At SemiDot Infotech, we provide the best crypto exchange development services underpinned with industry-leading features, inscrutable security, and customized UI. Our crypto exchange developers follow the latest industry trends to provide a suitable solution to businesses.
Centralized Exchange Development
Enable your users with this highly secure crypto trading platform to trade cryptocurrencies in a centralized environment. With this, users can directly deposit their funds and then, the third party will instigate the transaction process after getting approval from the related party. Here, all the trading processes will be enabled by a central authority.
Decentralized Exchange Development
Hire cryptocurrency developers with rich experience from SemiDot Infotech to develop these smart contract-powered decentralized platforms that support the crypto exchanges. It facilitates users to trade with utmost security & full control and has no middleman or third-party. It also includes an automated KYC process with an Escrow protection mechanism.
P2P Exchange Development
Get P2P cryptocurrency exchange development services to solve the most common issues existing in both centralized & decentralized exchanges. It provides users with a highly flexible, secure, and responsive trading environment along with the benefits like no transaction censorship, trading without any barrier, atomic swapping, and many more.
Bitcoin Exchange Development
Obtaining white-label bitcoin exchange development services is the best option to go for. It enables flawless trading and high performance. Our developed bitcoin exchange platforms comprise an interactive user interface with pre-built & robust code to prevent security hacks. Our solutions have the best features along with obeying the legal norms.
Derivatives Exchange Development
At SemiDot, businesses can choose among different derivatives including forwards, futures, swaps, & so on. These derivatives exchange platforms can be used for securing investments & alleviate risk with the help of outstanding features such as fast transaction settlement, multi-signature enabled crypto wallet, spot trading facilities, & low trading charges.
Non-Fungible Token Exchange Development
NFT token exchange development services are in huge demand as businesses are using NFT solutions to enable customers to have unique identification codes and metadata for their exceptional assets. Being a leading cryptocurrency exchange development company, we strive to deliver an augmented trading experience via different NFT solutions as well.
Hybrid Exchange Development
Choosing hybrid exchange development services is the best way to get the finest of both centralized and decentralized exchanges. We facilitate crypto traders with quick transactions, consistent liquidity, high-level security & privacy via our created feature-rich hybrid exchange combined with different payment gateways and smart contracts.
Crypto Wallet Development
Crypto wallets are helpful for providing safe storage to users while facilitating them to transfer as many cryptos as they want. Users can access the transaction records stored in the Blockchain network with the help of a private key. At our company, you can have secure and reliable cryptocurrency wallet development services at cost-effective prices.
Binance like Exchange Development
Don't miss the chance to get your own Binance-like exchange to steal the attention of a large base of new traders. Our professional crypto exchange experts will help you to get a highly functional solution to get a quick brand reputation, software launch at a low budget, reduced time-to-market, multiple security features, and better compatibility.
One-page Exchange Development
One-page cryptocurrency exchanges are deemed as efficiently created exchanges that facilitate businesses with less time-to-market. Our development team comprises these exchanges with interactive UI & controls, increased speed, better accessibility & efficiency while allowing tokens to get registered according to the business purpose.
OTC Exchange Development
We assure you to deliver beneficial over the counter (OTC) trading platforms to enable users with multiple cryptocurrency trades at a quick speed. Being a top white-label crypto exchange development company over the years, we guarantee you to create effective OTC exchanges that will help you to assist a wide base of users for trading without a third party.
Margin Trading Exchange Development
Margin trading exchange development services strengthen the monetization model of a business. These exchanges are beneficial in increasing the market profit by facilitating you to accomplish more difficult & active exchange strategies and gather a pool of investors or crypto enthusiasts. It will help enterprises to gain benefits in a secure way.
White Label Cryptocurrency Exchange Software Solution
A white-label crypto exchange solution is a one-stop destination to create any type of crypto with high-security standards, multiple payment integrations, and power-packed smooth performance. Nowadays, every person who uses cutting-edge digital solutions is concerned about the privacy and security of their data. Therefore, businesses are preferring white-label cryptocurrency exchange software development solutions as the best option to go for.
At SemiDot Infotech, we provide white-label crypto exchange software solutions after doing proper research about the market and client requirements. Developing a crypto exchange from scratch; it is a lengthy process incurred a high budget. Whereas an advanced white-label crypto trading software solution includes state-of-art platforms tailored according to your requirements. If you hire cryptocurrency developers from us, we ensure to provide you with leading-edge white-label crypto exchange software solutions that tend to deliver smooth performance and faster transactions with the help of features like:
Two-way Authentication
Decentralized Crypto Trading
Support for USD & Key Fiat Currencies
Data Analytics & Reports
Permit to Remove or Add Cryptos
Multi-currency and multi-signatures
Our Recent Works
Some of the esteemed projects we worked upon, to give you a glimpse of the way we work.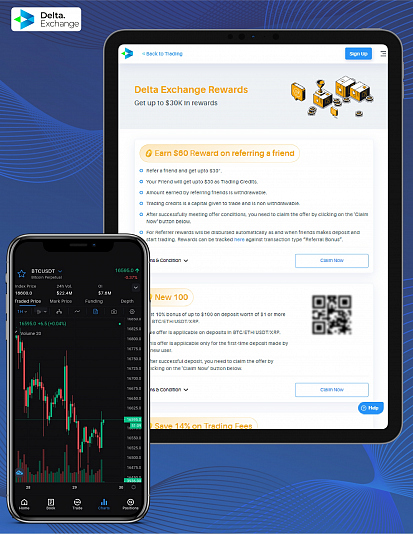 Delta Exchange
Home of Crypto Options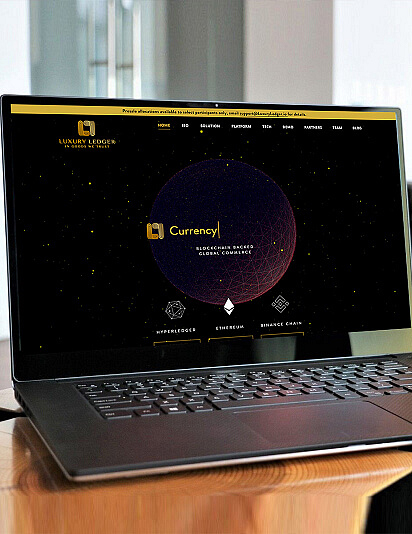 Luxury Ledger
Blockchain meets Luxury Retail Space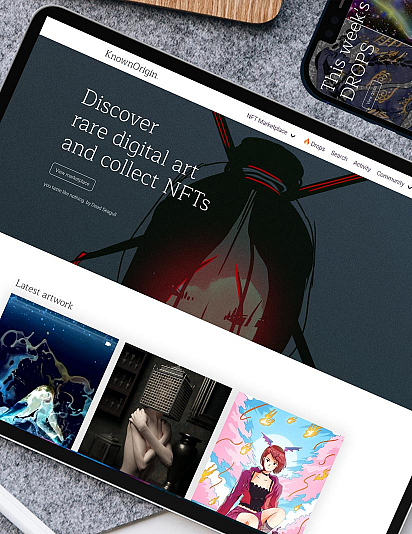 KnownOrigin
Digital Art Marketplace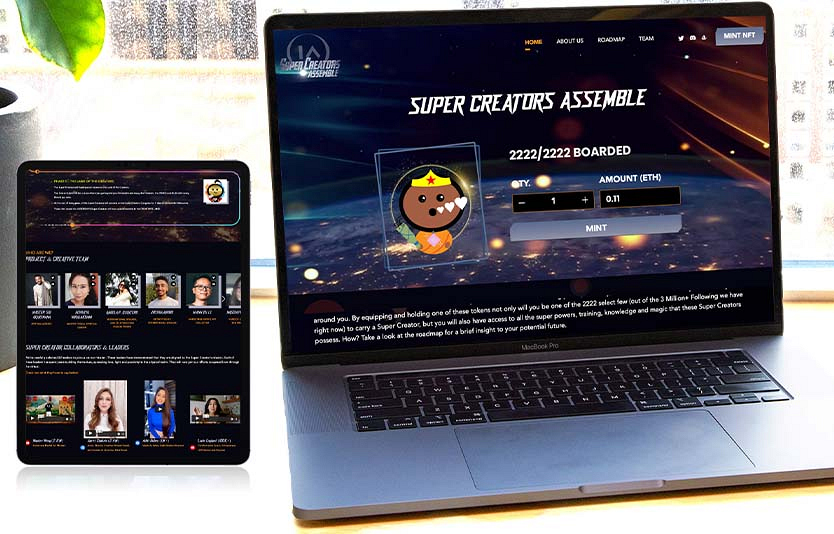 Super Creators
First Conscious NFT of this calibre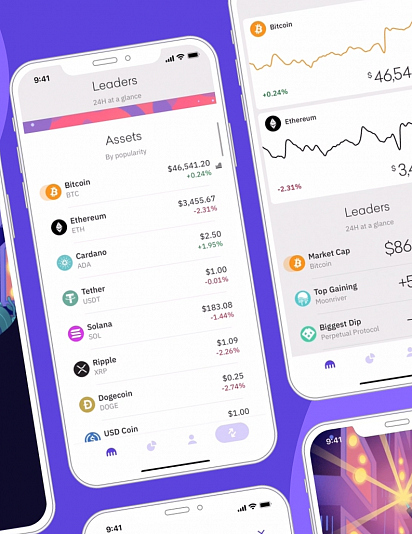 Kraken
Kraken - Buy Bitcoin & Crypto
Let's take this growing relationship to the next level.
View All Work
Technology Stack of Cryptocurrency Exchange Platform Development
SemiDot Infotech has adroit crypto developers with 10+ years of expertise in providing cryptocurrency trading platform development services integrated with cutting-edge technologies and tools.
OpenZeppline

Pinata

Chainlink

HardHat

Truffle

Quicknode

Alchemy

Infura

Metamask

Geth
Vyper

Solidity

Python

C++

Rust
Ether.JS

Web3.JS

Node JS

React.JS

Next JS

Angular JS
Metamask

Binance

Coinbase

WalletConnect

Trust Wallet
Develop your own cryptocurrency exchange platform
Buy, sell & manage cryptocurrencies easily & securely by embracing our crypto exchange solutions.
BOOK FREE CONSULTATION
Security Features to Integrate into Cryptocurrency Exchange Platform
Over the years, SemiDot has been working as a prominent cryptocurrency exchange development company, hence our experts know the importance of integrating security features. We integrate the best security mechanism to create crypto trading solutions at our firm.
Jail Login
This security feature is intended to reject login requests for a specific period if a person has attempted many failed logins.
Data Encryption
This feature alleviates the risk of unauthorized access to the users' data including the credentials & banking information.
Escrow System
The system helps both seller and buyer with the coin exchange process using the smart contract or a trustworthy third party.
HTTP Token-based Authentication
The token-based HTTP authentication has a similar mechanism to OAuth that facilitate users with the most secure user authentication.
HTTP Parameter Pollution Protection
It protects the network from possible web attacks in which attackers are allowed to create an HTTP request to control or retrieve hidden data.
DoS (Anti-Denial of Service)
Anti-Denial of service safeguards the ecosystem from getting blocked or unavailable when there is a mass exchange of requests to the server.
DDoS (Anti-Distributed Denial of Service)
This security feature defends a target server, network, or service from a flood of internet traffic coming from multiple connected devices.
CSRF (Cross-site Request Forgery)
CSRF is a token-based advanced security system to protect the exchange from state-changing requests & other unwanted actions from the users.
SSRF (Server-side Request Forgery)
It provides protection to internal systems against attacks coming from authorized internal applications or vulnerable web applications.
Cryptocurrency Exchange Software Development Process
Here we have brought the complete sequential cryptocurrency exchange software development process followed by our team to deliver a scalable and robust crypto exchange.
Research and Discovery Phase

We identify the potential market and business goals to carry out the current requirements & create a better crypto trading software solution.

Strategy Formation

We plan strategies for steps starting from graphical designing to cryptocurrency trading platform development to user testing & launch.

Technical & Graphical Design

We have skilled professionals to provide a user-centric look, responsive design, easy navigation, and in-app flow to our crypto trading solutions.

Smart Contract Development

You must hire crypto developers who have tried their hands at smart contract development & have applied business logic to the solution.

Security Checks

We add security tokens and keys to the crypto exchange software solutions to prevent users' confidential data & details from getting leaked or altered.

Testing & Deployment

The crypto solution will go through manual & automated checks and testing such as integrational, UI, and functional to get ready for the launch.
What Makes SemiDot the Right Choice for Cryptocurrency Exchange Development?
The white-label crypto trading software solutions that we offer ensure stability, reliability, and scalability. At SemiDot, we provide cryptocurrency exchange development services combined with the latest fore-front technologies to make the trading easier for users.
Sign the NDA
At SemiDot, we have a crypto-specific non-disclosure agreement to sign by the client so that our team can engage in a clear communication process with them as decided. It also helps us to establish a confidential and long-lasting relationship with businesses.
Security Integration
Security integration into the crypto exchange software solution is our priority. Our experts combine the solution with high-level security mechanisms and encryptions to provide protection & safety to the users' data and easily verify the transactions.
Customized Solution
With more than a decade of experience, we are well-versed and have expertise in providing customized and white-label cryptocurrency exchange software development. Our team will craft the exact solution you desire by accomplishing all your requirements.
High-end Transparency
We believe in forming a strong bond with our clients; hence we prefer transparency in the development process. Before taking any decision about the project, we consult with our clients and do any changes or alternations after getting their approval.
Expertise in Newest Technologies
In this fast-changing era, it is necessary to update the knowledge & expertise according to current trends. When you hire cryptocurrency developers from SemiDot, you must be aware of the fact that we will deliver you the best possible solution only.
Post-delivery Support
Our offered cryptocurrency exchange platform development packages include 3 months of free maintenance and support. To extend the support after three months, there will be applied extra charges other than the development cost.
FAQs
Blockchain is new, and so are cryptocurrencies, here are the most popular enquires by our clients.
To know the complete cryptocurrency exchange development cost, we must look at various aspects responsible for it. The list includes the integrated APIs, interface design, Blockchain integration, core & advanced features, security mechanisms, testing process, and many more. Looking at all these aspects, the overall cost of cryptocurrency trading platform development will range from $50,000 to $1,00,000 with the required basic features. If you want to include all the features along with advanced ones, it will cost you more than the estimated price.

A team of experts in Blockchain technology, Ethereum, and Finance is a must above all, but what it really takes for a company is to have experienced people who know ins and outs of cryptocurrency exchanges from their previous projects. We can ensure you the least turnaround time and the highest sustainability while developing your cryptocurrency exchange platform.
White-label cryptocurrency exchange solutions are known as pre-made solutions that can be customized as per business requirements. In this, all the APIs can be integrated from the existing solution and the same process can be repeated for other businesses as well. On the other hand, custom cryptocurrency exchange development is carried out for a specific business. In this, all the features and functionalities will be integrated as per the requirements of a specific business.

Be it Blockchain technology or cryptocurrency exchange, there is still a lot more to explore about them. Clearly, the market has a shortage of experienced and skilled cryptocurrency exchange developers, hence, having adroit developers is no less than a boon. When it comes to crypto exchange development, it becomes necessary to have a team that has done the same before and has proper knowledge about the domain. The crypto exchange development process becomes hundreds of times better, fast, and more sustainable if you have hired competent developers for it.

It depends on the country you are planning to operate in, as it varies a lot according to the country's policies. You must comply with the regulatory authorities of the respective countries from which your target audiences belong, or else no one would be able to use your crypto exchange legally. Besides that, there are operating laws too, they are most lenient in countries like Singapore and Malta, and most strict in countries like India.

Yes, we can implement APIs to pull trade volumes and more information according to your needs and requirements. We can also help you with getting data to pull from Coinmarketcap, to get your exchange started. It will give you a head start, as getting a paid data pull would make a lot more information available to your users, making your exchange an all-in-one solution.

Yes, we do. At SemiDot, we have expert developers who have provided decentralized cryptocurrency exchange development services before and have good knowledge of technologies and tools to integrate for making the solution flawless. We assure you to deliver a robust decentralized cryptocurrency exchange by using the expertise of our crypto exchange and blockchain developers.

Yes, it is legal. The only thing needed is to ask your chosen cryptocurrency development company to follow all the guidelines and rules regarding cryptocurrency development. SemiDot Infotech can help you to build cryptocurrency along with the benefits such as liberty from authority control, transaction anonymity, fewer fraud chances, and instant transactions.

Of course, you can. You will have all the rights to communicate or interact with the assigned development team regarding cryptocurrency exchange development solutions. For this, you will have various mediums to communicate with the project manager or development teams such as Skype, Email, or call.

To start the project or while having cryptocurrency development services from SemiDot, you will need to have a prepared business plan with all your requirements, and then, we will help you to execute the plan your way.

Client Testimonial
I was pretty skeptical about outsourcing my project to a different country, but SemiDot proved to be even better than some of the companies I have worked with, within Europe. The prices they quoted were pretty decent, so I took the leap, and they delivered perfectly, and in time, what they promised.

Muhanad
Me and Harry (Business head of SDI) clicked instantly, thanks to our common passion towards Blockchain. They are currently working on a blockchain-based game for our company. Overall, Semidot Infotech is a complete package, low prices combined with top quality.

Carol
A Great design requires a team of enthusiasts, and these guys delivered exactly what I hoped for. Looking forward to continuing my partnership with Semidot Infotech. Give this company a try, as soon as you see their portfolio, you will know exactly what I had been talking about.

Bobby
Outsourcing a multi-million-euro project to a small company in India? You guys must be thinking I am joking. Well, I am not, Semidot Infotech is the complete package you would want for your project, they are truly client-centric, something which is very hard to find in today's world.

Neil Degg
We are doctors, and passionate about what we do, so one fine day, we decided to get an app for pregnancy needs. We came across Semidot through a friend who had previously worked with them, they delivered the app in just 2.5 months, which is something truly incredible.

Jamil & Idries
So, I came up with a one of a kind idea, and when most web development companies told me that's impossible in your budget, these guys proved to be my saviours. They not only made the web app per the requirements, but also scaled it, to be used by millions of users, and did all of it, in my budget.

Siegfried Gretzinger
The primary goal behind my project was to take my business online, and I really didn't expect or anticipate this much response from my customers. I have dealt with many web development companies in the past, and I can easily say that they have the expertise and resources to develop a good application.

Mario Thaler
My idea was brought to life with the help of these guys, it is all thanks to them, that my business could take off so smoothly. SemiDot has proved to be a great business partner, and Kapil (CTO of the company) has proved to be one of the greatest mentors I have ever come across.
Benjamin Buren
Interested in working with us?
LET'S TALK AND GET STARTED