Retail & ECommerce Software Development Services
SemiDot is a top Retail eCommerce development company that provides full-cycle software development services to customers to deliver them an engaging digital experience. We cover all the essential aspects to manage the tasks efficiently.
Retail Software Development Services
We have come up with amazing retail eCommerce software development services to augment the shopping experience of customers, be it online or in-store. Our experienced team designs and develops digital solutions following state-of-art processes and with a modern technology stack for improved personal interactions.
Supply Chain Management Solutions
The supply chain plays a significant role in the growth of an eCommerce organization and its accuracy, speed, control, & strength, everything can affect the entire progress. Hence, we have brought feature-rich & customized solutions for you to take control of warehousing, inventory, transportation, vendors, orders, & logistics.
Analytics & Optimization Services
Different technology-driven eCommerce solutions are becoming success symbols for retail businesses. Therefore, we have an efficient team of expert designers & developers, QA testers, data analysis consultants who work dedicatedly 24*7 to unleash data-driven insights, elevate apps and procedures, find errors to earn profit.
Marketplace & eCommerce Solutions
We provide marketplace & eCommerce Software development solutions that fulfill the customer's expectation of a smooth & quicker experience irrespective of time & place of shopping. Keeping the whole focus straight on the UI/UX, speed, functionality, & conversions, our team provides amazing marketplace solutions.
Marketing/Sales Solutions
Marketing is the most essential aspect to drive your business effectively but it takes the right time and place to have personalized communications with your customers. Our talented marketing experts and eCommerce developers provide cutting-edge solutions built on NFC, GPS, BLE beacons for fuel sales & smart trade intelligence.
CRM & ERP Additions
Enhance and automate your business workflows and procedures with the best possible solutions while facilitating your customers with a wonderful interactive digital experience. SemiDot specializes in personalized integrations that comprise ERP, CMS, and CRM that are helpful for businesses to make their services quicker and smoother.
eCommerce Maintenance & Support
Our eCommerce & retail web solutions will make you relaxed about losing customers due to security breaches, stoppable bugs, and other kinds of disruptions. We provide customer-centric & performance-based eCommerce maintenance & support services for improved customer satisfaction and flatter operations.
Mobility Solutions
We provide retail & eCommerce software development solutions supported by modern technologies such as cloud computing, Big Data, & secure payment gateway integrations for cooperative eCommerce experiences. It comprises different solutions such as in-store navigation, product tracking, social commerce, and others.
Digital Transformation Solutions
Our team excels in building multifaceted eCommerce & retail software solutions with cutting-edge technologies to strengthen the journey of your business's digital transformation. We also include rich features in the solutions such as marketing automation, product management, sales forecasting, and many more.
Get Retail & ECommerce Solutions on Latest Technology
Make your eCommerce business stand out in the market with the help of our provided innovative retail & eCommerce store app development solutions built with AI, AR/VR, IoT, & Blockchain.
AI-based Solutions
We develop AI-based customized eCommerce & retail solutions that fulfill client's requirements. These solutions are beneficial for automating the process of scheduling & content delivery along with assessing & scrutinize buyer's behavior. Retailers can get a lot of benefits after learning about buyer's behavior as they can produce products accordingly. AI in the eCommerce sector is modifying the shopping experience of customers by predicting their purchasing pattern through the products they buy.
AR/VR-based Solutions
Our team of expert developers and designers has expertise in providing AR/VR integrated eCommerce solutions that can interact with the customers directly. Businesses can provide a digital & augmented environment to learn about every action of their customers and make their shopping experience more friendly, intuitive, and sustaining. These AR/VR solutions are leading the direction to bring a revolution in the eCommerce industry and altering the way enterprises function and see growth.
IoT-integrated Solutions
SemiDot provides IoT-integrated solutions as these are helpful to improve the customer experience across the world, boost sales, and recuperate abandoned carts. IoT solutions are also beneficial to provide custom coupons & discounts. IoT-integrated eCommerce & retail solutions help in process optimization and are considered as the highest cost saver. Businesses can detect the different shopping patterns via adopting IoT solutions as these allow eCommerce businesses to go through the online browsing and search trends.
Blockchain Solutions
eCommerce businesses adopt blockchain integrated solutions as these provide secure & faster transactions and track resources used in product making. These also make authentication, identification, certification lock-up, & tracking possible. Businesses can have full access for customers across the world through it along with decreased cost and intricacy of supply chain management. Blockchain solutions can handle different user activities like product searches, payment processing & buying, and customer care.
Our Recent Works
Some of the esteemed projects we worked upon, to give you a glimpse of the way we work.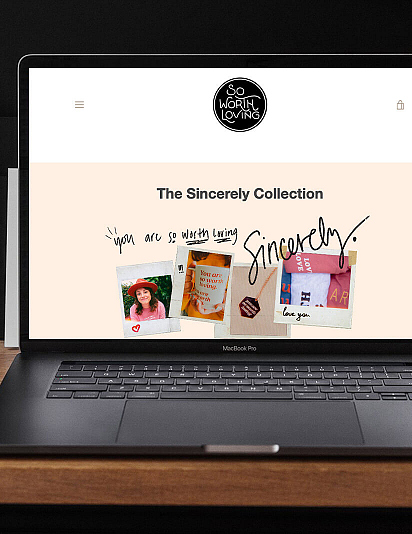 So Worth Loving
eCommerce Clothing Store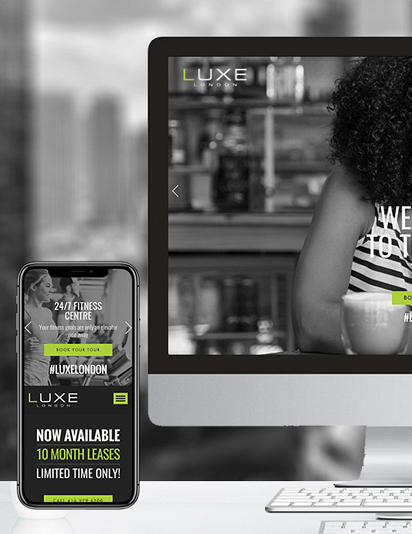 Luxe London
Luxury Rental Units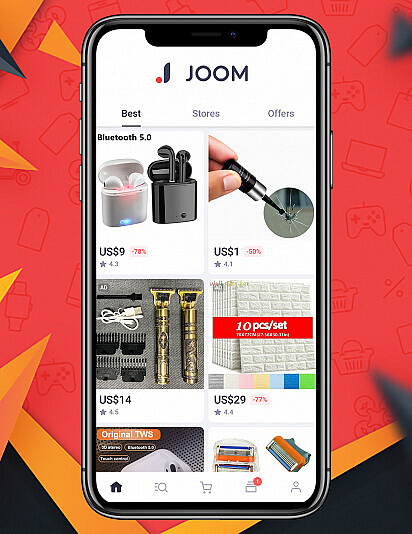 Joom
Ecommerce online marketplace
Total Exchange Market
Largest Crypto Marketplace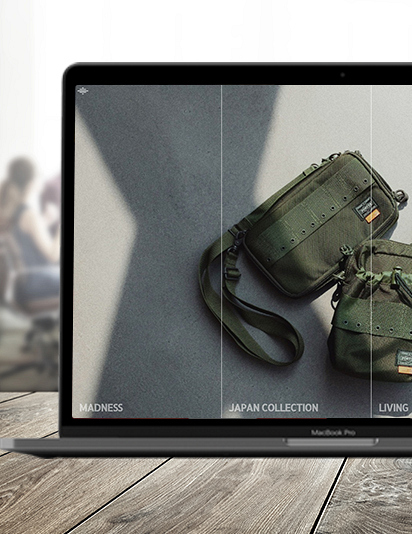 Madness (MDNS)
Online clothing store
Let's take this growing relationship to the next level.
View All Work
Features of Retail & ECommerce Solutions
Social-media login
Product listings
Product navigation
Add to favourites
Multiple payment modes
Ad section
Banners
Multi-lingual support
Profile settings
Push notifications
Review & ratings
Searches & filters
Coupons and discount codes
Employee management
Order tracking and history
Product addition
Creating & managing orders
Customer data
Manage store & products
Multi-vendor addition
Custom user dashboard
Wishlist
Credit or EMI option
Live location
Looking for a feature-rich specific eCommerce & retail web development solution?
Get eCommerce & retail software development services from us!
Let's Connect
Benefits of Our Retail & eCommerce Solutions
SemiDot is known as a top-notch eCommerce & retail software development company that provides efficient and advanced services to eCommerce businesses while taking care of technology integration and managing processes better.
Efficient Operations
Our developed retail & eCommerce Software development solutions integrate multiple features such as payment processing, customer support, shipping, product review, inventory management, marketing & analytics that make business operations efficient and faster.
Quick Customer Converting
Our technologically advanced eCommerce & retail solutions accelerate the conversion rate, as these comprise location-based offers, active prices, secure payments, product management functions, and others that are helpful to attract customers across the globe.
Better Customer Reach
When customers get eCommerce & retail web solutions suitable to their needs & preferences, they automatically get attracted to them. Hence, we help businesses to apply an omnichannel strategy to meet customer's needs along with providing custom shopping apps and chatbots.
Inventory Management
Our team integrates impressive inventory management features into our eCommerce solutions to help businesses better handle their inventory across all the sales networks they have. Enterprises can easily get to know about what products are in stock and what has been sold out?
Enhanced Customer Loyalty
Some of the features like customized product offers, attractive user interfaces, easily repeat orders, referral system, customer support & others are what we integrate with our solutions. These are helpful to enhance customer loyalty while offering them a great experience.
User Management
Taking care of millions of users and their needs is an easy task with the help of our retail & eCommerce solutions. Our team uses microservices to design & launch appropriate architectures that permit apps to align all the user's needs without performance problems.
Who Can Get Benefit with Our Retail & ECommerce Solutions?
To tackle the advanced market needs, our retail & eCommerce software development solutions provide help to different sectors and organizations. We incorporate our built solutions with modern technologies to reap out all the benefits.
Retail Industries
Small & Medium Enterprises
Start-up Ventures
E-commerce Organizations
Supply Chain Vendors
Customers/Users
Non-Profit Organizations
Sellers & Distributors
Why Choose SemiDot InfoTech for Retail & eCommerce Software Development?
When you believe in us to create efficient retail & eCommerce software solutions for your business, our developers strive to provide you the best solutions. We cover all the advanced features and dimensions into our provided comprehensive services.
In-Expensive Solutions
We charge fewer prices for providing retail & eCommerce Software development services in comparison to others. Our solutions are enriched with the latest features to provide you a great experience.
Skilled & Expert Developers
SemiDot has knowledgeable and dedicated retail & eCommerce software developers who build effective and technology-driven solutions to provide a competitive advantage to businesses in the market.
Latest Tools & Technologies
Our developed solutions are not only compatible with different browsers and devices, but also comprise up-to-date technologies & active tools. We follow agile methodology to have guaranteed success.
High-Quality Solutions
We always believe in providing high-quality products & services at an affordable cost to the clients, and this is the reason why we are known as a top-notch retail & eCommerce portal development company.
Data Security & Protection
We help the professionals to comply with all the compulsory data security standards and regulations comprising PA-DSS, PCI DSS, and OWASP. It provides full protection to the client's personal data.
Mobile UX Expertise
Our Online retail software development solutions are consisting of great and impressive UX as we create solutions for multi-screens that are easy to use and spontaneous irrespective of the skills users have.
Discuss Your Project with Our Specialists
We are interested in a long term partnership. When you hire SemiDot Infotech, you get a reliable partner for all your software development needs.
Let's Talk
FAQs
To take the confusion out of the air, we decided to make a short list of the most popular FAQs by our clients.
The retail & eCommerce app development solution will cost you around $30,000 to 1,20,000. However, it is not the exact price, it is just an estimation as it can vary based upon some essential aspects like app type, app complexities, features, technologies, location, and others.
Of course. You should go for it. eCommerce store app development services will help you to provide a global identity to your clothing business. Apart from that, it will enhance your customer base at a large level and maximize the profit.
When a business acquires online store development services, it adds a back engine to it that makes every process so easy and fast. Be it inventory management, adding or deleting products, order tracking, invoices, tax calculation, and many more, everything is easy to handle in minimum time.
Being a top online shopping app development company, we follow a standard process that includes market research & analysis, project planning, designing & development, testing, and deployment. This process is monitored by our expert team 24*7 in case of any issue.
At SemiDot, we have proficient eCommerce & retail software developers who have rich knowledge in different app service development. It includes IoT-based app services, retail intelligence solutions, mCommerce app development services, and eCommerce portal development services.
We are a prominent custom eCommerce software development company that is consistently proving itself in the eCommerce app development market with its astonishing solutions. Our team of developers & designers is the reason for it as they always bring unique and effective outcomes that provide clientele highest profit and success.
Client Testimonial
I was pretty skeptical about outsourcing my project to a different country, but SemiDot proved to be even better than some of the companies I have worked with, within Europe. The prices they quoted were pretty decent, so I took the leap, and they delivered perfectly, and in time, what they promised.

Muhanad
Me and Harry (Business head of SDI) clicked instantly, thanks to our common passion towards Blockchain. They are currently working on a blockchain-based game for our company. Overall, Semidot Infotech is a complete package, low prices combined with top quality.

Carol
A Great design requires a team of enthusiasts, and these guys delivered exactly what I hoped for. Looking forward to continuing my partnership with Semidot Infotech. Give this company a try, as soon as you see their portfolio, you will know exactly what I had been talking about.

Bobby
Outsourcing a multi-million-euro project to a small company in India? You guys must be thinking I am joking. Well, I am not, Semidot Infotech is the complete package you would want for your project, they are truly client-centric, something which is very hard to find in today's world.

Neil Degg
We are doctors, and passionate about what we do, so one fine day, we decided to get an app for pregnancy needs. We came across Semidot through a friend who had previously worked with them, they delivered the app in just 2.5 months, which is something truly incredible.

Jamil & Idries
So, I came up with a one of a kind idea, and when most web development companies told me that's impossible in your budget, these guys proved to be my saviours. They not only made the web app per the requirements, but also scaled it, to be used by millions of users, and did all of it, in my budget.

Siegfried Gretzinger
The primary goal behind my project was to take my business online, and I really didn't expect or anticipate this much response from my customers. I have dealt with many web development companies in the past, and I can easily say that they have the expertise and resources to develop a good application.

Mario Thaler
My idea was brought to life with the help of these guys, it is all thanks to them, that my business could take off so smoothly. SemiDot has proved to be a great business partner, and Kapil (CTO of the company) has proved to be one of the greatest mentors I have ever come across.
Benjamin Buren
Our Featured Blogs
Want to know about the latest technology trends? You can find all of them here.
Interested in working with us?
LET'S TALK AND GET STARTED