Reasons to consider

AngularJS Development Services for your business
AngularJS is a revolutionary open-source JavaScript framework, which is widely used to develop both websites and web apps. Based on the model view controller (MVC) and model view (MVVM) architectures, AngularJS helps in simplifying both, the development process and the testing process. It is one of the very first frameworks that enabled the development of interactive websites. AngularJS facilitates the development of responsive, single-page web apps.
SemiDot is a top-notch AngularJs development company, extending its services globally. We have extensive years of experience in developing both innovative and appealing websites and web apps, to make your business stand out from the competition. SemiDot is the hub of some of the top AngularJS developers, having skills in creating web apps and websites using this framework. Our experts are updated with the latest trends and best practices, and have deep knowledge, about how to implement them, in your web apps. To ensure that you get the most out of your website, and stay ahead in the market, we use the best tools for your project.
Our AngularJS experts have created several smart and reliable solutions for lots of industries, regardless of their scale of operations. Our main aim is to create websites and web apps that are user-friendly, interactive, and engaging.
Our AngularJS Development Services
At SemiDot, we have resources and expertise in all kinds of AngularJS development services, that are unique, and of high-quality.
Single Page Applications (SPAs)
At SemiDot, we have a team of top AngularJS developers, who can develop smooth and efficient single page web apps, that performs well on all search engines.
AngularJS Dynamic UI/UX
Our experts strive to develop creative, dynamic, and responsive UI/UX layouts for your websites and web apps that can help in the successful growth of your business.
AngularJS Web App Development
With AngularJS, web apps that weren't even thinkable before can now be a reality. Our team has experience and skills to develop them for both small scale and large-scale businesses.
AngularJS Plugins
Our AngularJS experts strive to offer novel solutions to make your website unique. They have expertise in adding plugins that enhance the performance of your web app.
AngularJS Migration Solutions
Being a globally renowned AngularJS web development company, we know how to quickly and efficiently migrate your existing app to the latest version from another platform.
AngularJS Support and Maintenance
Our Angularjs development services just don't end with the development of your website, we offer support and maintenance services to ensure that your website runs efficiently.
Discuss Your Project with Our Specialists
We are interested in a long term partnership. When you hire SemiDot Infotech, you get a reliable partner for all your software development needs.
Let's Talk
Why AngularJS Development?
AngularJS, being an open-source framework, makes things a lot easier for the developer. It gives them the freedom to make the changes easily, without being restrictive. It follows the two-way data binding and modular structure which facilitate the reusability of the code. This saves a lot of time and effort for the expert working on it, and speeds up the development process, allowing them to create smart solutions.
Declarative UI
This feature helps speed up the development process and make things easy to understand.
Simplified MVC Architecture
Based on MVC architecture, AngularJs allows experts to develop the website or web app quickly.
Easy Testing
AngularJs facilitates easy testing and enables the developers to easily resolve any errors.
Code Consistency
AngularJS has a simple coding structure that allows developers to develop the website easily.
Data Binding
This framework follows two-way data binding which makes it a lot easier for experts to work.
Modular Structure
AngularJS follows a modular structure that allows the developers to reuse the code.
Our Recent Works
Some of the esteemed projects we worked upon, to give you a glimpse of the way we work.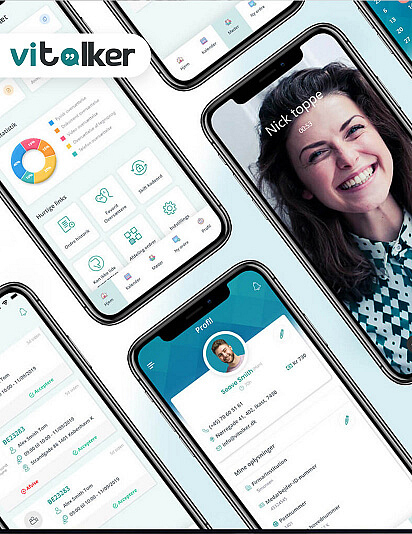 ViTolker
Content Translation Made Easy
The Training Hub
Carefully Curated Training Sessions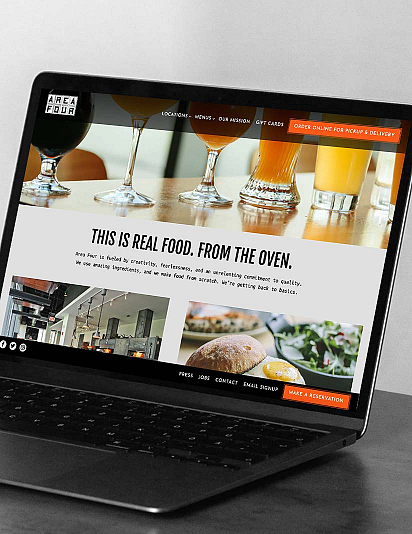 Area Four
Online Pizza delivery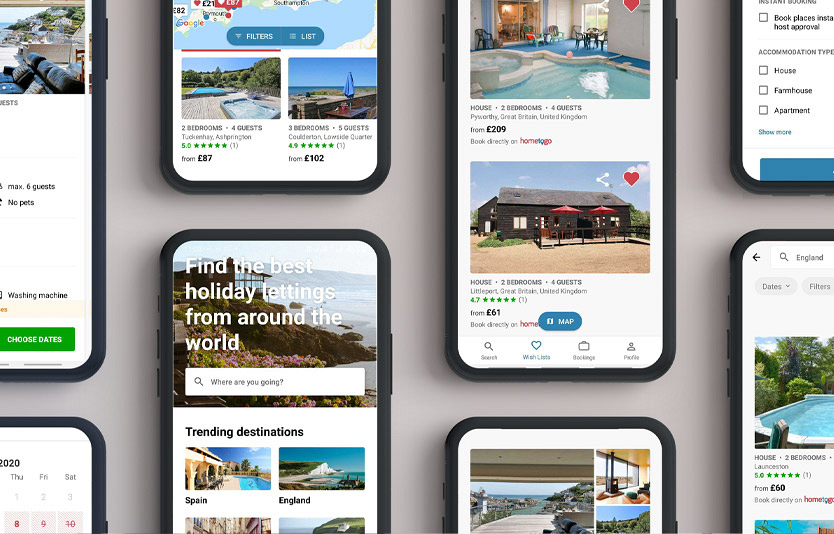 HomeToGo
Vacation rentals catalog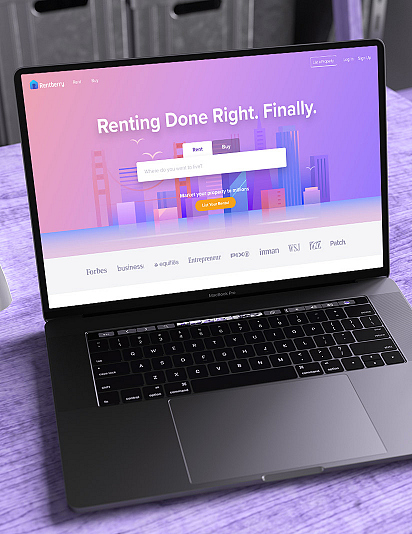 Rentberry
Property catalog
Let's take this growing relationship to the next level.
View All Work
Hire AngularJS Developer
Are you looking to get a website or web app developed using the AngularJS framework? Hire dedicated AngularJS developer from SemiDot as we house some of the top AngularJS developers in the world. We have a team of certified experts having experience of working in the same field for more than a decade. They have successfully developed several websites and web apps, using AngularJS, for various verticals of industries.
Hire AngularJS developer, who can help turn your vision of creating a scalable and secure website or web app, into reality. Our developers strive to deliver the project on time and ensure that the solution developed is free from any error. They use the best technology to make your website or web app smart and attractive.
Industries We Serve
Being a top AngularJS development company, we have experience of working with a number of industries, a few of them are listed below:
What makes SemiDot the Right Choice for AngularJS Development
At SemiDot, we follow the best practices of coding and never lose our values and ethics, this is what sets us apart from our competitors.
Smart Coding Strategies
Our top AngularJS developers believe in simple and clean coding, which makes things easy to understand.
Effective Communication
We believe in effective communication, and our experts always keep you updated about your project.
On-Time Delivery
We understand the importance of time, and our experts work really hard to deliver the project on time.
Security
Our developers endeavour to develop highly safe and secure websites and web app for your business.
Flexible Hiring Models
At SemiDot, we have various hiring models which you can choose according to your project's requirement.
Certified Developers
You can hire AngularJS developers even for your most complicated project as we have certified experts.
FAQs
Do you have any questions in mind? Here are a few of them to help solve your doubts related to our services.
Yes, you can choose and hire dedicated AngularJS developers from our team of experts. We have a highly skilled and experienced team having expertise in working with JavaScript. We also have some globally renowned developers having expertise in developing solutions based on AngularJS. You can hire an AngularJS developer that you feel is the most suitable fit for working on your project.

Yes, being the top-rated AngularJS web development company, we develop solutions that are smart and easily fit your budget. Our developers work really hard with the utmost dedication to deliver the project on time. They use the latest technologies, and the best coding standards, which make the development process agile, thereby reducing the time and cost of development.

Our developers are known to follow the client-centric approach and believe in transparency. We regularly keep you updated with the progress of your project and offer post-development support for three months, that too free of cost. This is to ensure that your website or web app runs smoothly and does not face any issue. We have the best team of top AngularJS developers who help you in bringing your vision to reality.

Yes, you will have complete ownership of your project. We have, over the years, developed a number of websites, and web apps, for our clients. From copyright to source code and intellectual property rights, everything will be under your ownership. At SemiDot, we understand the need for confidentiality, and if our clients are willing to sign an NDA with us, we have no issues with that too. Our main aim is to develop a website or web app that can help scale up your business operations.

Yes, we have a separate team of experts to offer post-development services. Our services include three months of maintenance and support services, which we offer at no extra cost. If you face any issue with the functioning of your website or web app, after the delivery of your project, you can any time contact us, as our experts are always available. With support services, we also extend our maintenance services and help you with keeping your web app updated, in compliance with the latest version of AngularJS.

Yes, at SemiDot, we help you in successfully migrating your website to AngularJS, without losing your data or web traffic. For this, you can opt for our AngularJS migration services. Our AngularJS developers help you in the migration of your website in a very simple and sorted manner. Apart from migration services, if you are looking to add some additional features to your websites, or web app, we will surely help you with that too.

Client Testimonial
I was pretty skeptical about outsourcing my project to a different country, but SemiDot proved to be even better than some of the companies I have worked with, within Europe. The prices they quoted were pretty decent, so I took the leap, and they delivered perfectly, and in time, what they promised.

Muhanad
Me and Harry (Business head of SDI) clicked instantly, thanks to our common passion towards Blockchain. They are currently working on a blockchain-based game for our company. Overall, Semidot Infotech is a complete package, low prices combined with top quality.

Carol
A Great design requires a team of enthusiasts, and these guys delivered exactly what I hoped for. Looking forward to continuing my partnership with Semidot Infotech. Give this company a try, as soon as you see their portfolio, you will know exactly what I had been talking about.

Bobby
Outsourcing a multi-million-euro project to a small company in India? You guys must be thinking I am joking. Well, I am not, Semidot Infotech is the complete package you would want for your project, they are truly client-centric, something which is very hard to find in today's world.

Neil Degg
We are doctors, and passionate about what we do, so one fine day, we decided to get an app for pregnancy needs. We came across Semidot through a friend who had previously worked with them, they delivered the app in just 2.5 months, which is something truly incredible.

Jamil & Idries
So, I came up with a one of a kind idea, and when most web development companies told me that's impossible in your budget, these guys proved to be my saviours. They not only made the web app per the requirements, but also scaled it, to be used by millions of users, and did all of it, in my budget.

Siegfried Gretzinger
The primary goal behind my project was to take my business online, and I really didn't expect or anticipate this much response from my customers. I have dealt with many web development companies in the past, and I can easily say that they have the expertise and resources to develop a good application.

Mario Thaler
My idea was brought to life with the help of these guys, it is all thanks to them, that my business could take off so smoothly. SemiDot has proved to be a great business partner, and Kapil (CTO of the company) has proved to be one of the greatest mentors I have ever come across.
Benjamin Buren
Interested in working with us?
LET'S TALK AND GET STARTED