Reasons to consider

Defi for your business

Blockchain-based Decentralized Finance Development Services are poised to replace the existing financial system. The underlying philosophy proves that Defi is built for interoperability. User demands more authority over their funds. The traditional banking system showed its miser situation with the recession of 2008. Removing the hurdles posed by conventional infrastructure, Open Finance came as a great solution.

A Decentralized Finance Platforms Solution stops third parties from entering into the system and provides users a great authority over their funds with lower exchange rates. This huge sprawl of incipient Decentralized Finance Development spreads up, with the ease of availing loans, earning a profit, and repayment of debts in just a few seconds. It is possible to create a decentralized unshakeable wallet with complete ownership and lower fee. The whole ecosystem uses smart contracts for fund transfer, and scheduled payments, without intermediary interference. This offers transparency and a high level of security.

SemiDot develops cryptocurrency wallets over Decentralized Finance Protocols, where customers can store private keys. With DeFi, we guarantee no harm to crypto-assets and provide customers with decentralized wallets secured by first-grade security.
Our decentralized finance development services
We are reliable Defi Development Company with a list of reputed solutions to give business individual progress. Our team is well-versed with components and layers of Defi which ensures the safe journey of your business all through the incipient open financial system. Here is few DeFi development Services offered by us:
DeFi Smart Contract Development
Defi Smart Contract Development is used for creating, auditing, and implementing the automated smart contract to leverage interruption-free open financial services. Smart contracts build the code law for eliminating the interference of the third party in transactions.
DeFi DApps Development
Leverage the potential of solutions build by professional Decentralized Finance Development Company. DApps development involves the development using a streamlined process, for delivering features such as P2P transfer, transparency, and user anonymity management, etc.
DeFi Exchange Platform Development
Decentralized Exchange is a market for cryptocurrency exchange, which allows organizations and business owners for P2P trading. It provides users with entire control on funds while maintaining anonymity. Users can withdrawal by professional Decentralized Finance as the fund using cryptocurrency.
Defi Token Development Services
Defi tokens recreate the market in a decentralized manner with the rules defined by code. With Crypto Code is law. DeFi tokens generate higher volume of trading, powerful protocols, and popularity in an ecosystem with DeFi tokens.
DeFi wallet development
DeFi wallet gives traders full control over their funds without depending on intermediary. DeFi wallets are secure and ensure no data loss with private keys. Non-custodial DeFi wallet is used by crypto owners to exchange tokens and avail P2P trading services.
DeFi Lending, Staking & Borrowing platform
You can supply and lock your secure funds to other users. This is possible with smart contracts; where through other users can borrow by paying interest. You can provide the highly secure and permission less lending for meeting collective needs.
Ultra-transparent

Automated technology

Non-custodial
Complete Control

Accessibility

Compatibility
Our Recent Works
Some of the esteemed projects we worked upon, to give you a glimpse of the way we work.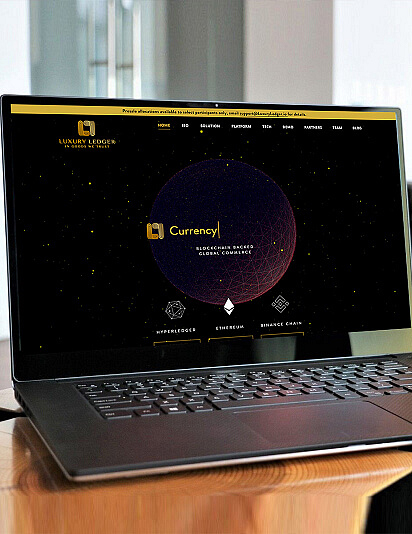 Luxury Ledger
Blockchain meets Luxury Retail Space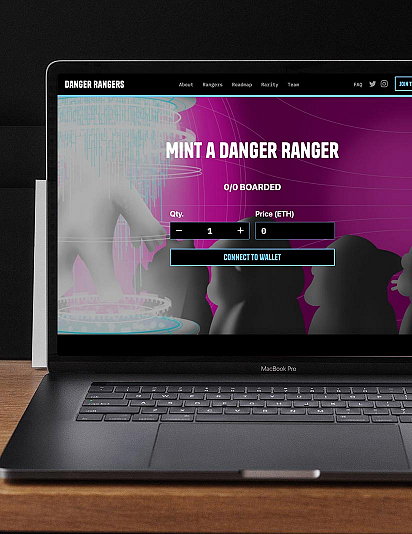 Danger Rangers
The NFT for Endangered Species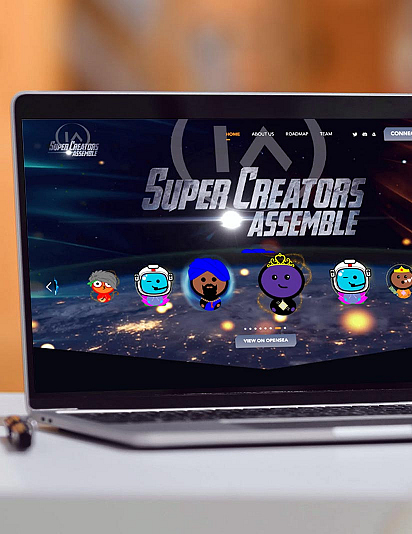 Super Creators
First Conscious NFT of this calibre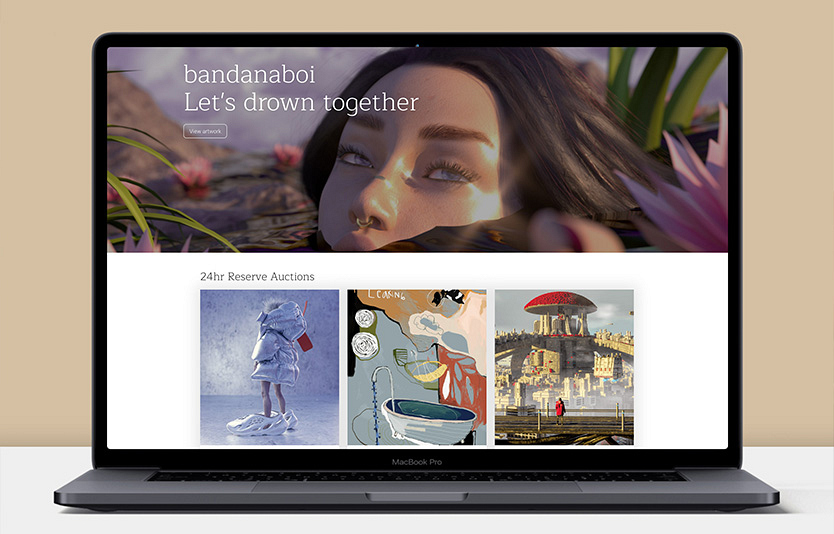 KnownOrigin
Digital Art Marketplace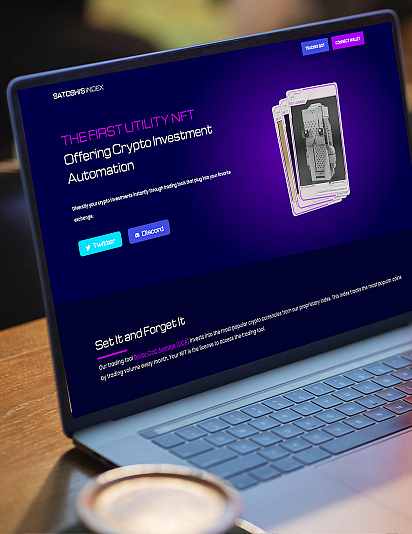 Satoshi's Index
THE FIRST UTILITY NFT
Let's take this growing relationship to the next level.
View All Work
Discuss Your Project with Our Specialists
We are interested in a long term partnership. When you hire SemiDot Infotech, you get a reliable partner for all your software development needs.
Let's Talk
What makes semidot right choice for Decentralized Finance Development Services
SemiDot is the reliable point of Decentralized Finance Development Services for all kinds of business processes. Our team is an expert in blockchain development for delivering stunning decentralized apps for smooth financial business operation.
Global Access
Our team provides equitable decentralized finance service, irrespective of location and wealth.
Interoperability
Integrate multiple DeFi applications in a single module for making it a user-centric platform.
Smart Contract Usage
We build Solidity-based smart contracts, which help you to accept non-modifiable agreements.
Pseudonymous Transaction
We use distributed ledger network for stabilizing transaction anonymity and profile secrecy.
Post-Development Support
We commit to high-quality DeFi solutions and post development support till you get grasp on handling.
Years of Experience
SemiDot team has years of experience in Blockchain development and DeFi development solutions.
FAQs
Most popular questions by our clients, we decided to make a list for easing things at all ends.
Decentralized Finance Development Company offers the most popular fintech, DeFi. DeFi is an open finance technology with no intermediaries and aimed for improving access by acting as an alternative for the traditional financial system.
DeFi is viewed as the replacement of a centralized financial system. DeFi ensures secure and speedy transactions with affordable rates and high anonymity.
DeFi offers security with the combination of blockchain and smart contracts. The entire blockchain-enabled system is non-hackable.
DApps are DeFi based Decentralized Finance Platforms Solutions. The concept of DApps includes the DeFi platform, built on Ethereum and accessible globally. Examples of DeFi apps are Metamask, BurnerWallet, and TrustWallet, etc.
DeFi ecosystem does not require any intermediary central authority, which lowers the cost rate of exchanges.
DeFi is challenging the existing centralized system. Unlike, centralized systems, DeFi systems are complex for hackers, whereas simpler for entrant users.
Client Testimonial
I was pretty skeptical about outsourcing my project to a different country, but SemiDot proved to be even better than some of the companies I have worked with, within Europe. The prices they quoted were pretty decent, so I took the leap, and they delivered perfectly, and in time, what they promised.

Muhanad
Me and Harry (Business head of SDI) clicked instantly, thanks to our common passion towards Blockchain. They are currently working on a blockchain-based game for our company. Overall, Semidot Infotech is a complete package, low prices combined with top quality.

Carol
A Great design requires a team of enthusiasts, and these guys delivered exactly what I hoped for. Looking forward to continuing my partnership with Semidot Infotech. Give this company a try, as soon as you see their portfolio, you will know exactly what I had been talking about.

Bobby
Outsourcing a multi-million-euro project to a small company in India? You guys must be thinking I am joking. Well, I am not, Semidot Infotech is the complete package you would want for your project, they are truly client-centric, something which is very hard to find in today's world.

Neil Degg
We are doctors, and passionate about what we do, so one fine day, we decided to get an app for pregnancy needs. We came across Semidot through a friend who had previously worked with them, they delivered the app in just 2.5 months, which is something truly incredible.

Jamil & Idries
So, I came up with a one of a kind idea, and when most web development companies told me that's impossible in your budget, these guys proved to be my saviours. They not only made the web app per the requirements, but also scaled it, to be used by millions of users, and did all of it, in my budget.

Siegfried Gretzinger
The primary goal behind my project was to take my business online, and I really didn't expect or anticipate this much response from my customers. I have dealt with many web development companies in the past, and I can easily say that they have the expertise and resources to develop a good application.

Mario Thaler
My idea was brought to life with the help of these guys, it is all thanks to them, that my business could take off so smoothly. SemiDot has proved to be a great business partner, and Kapil (CTO of the company) has proved to be one of the greatest mentors I have ever come across.
Benjamin Buren
Our Featured Blogs
Want to know about the latest technology trends? You can find all of them here.
Interested in working with us?
LET'S TALK AND GET STARTED