Blockchain Development services
As a top Blockchain app development company, we take it as our responsibility to help the technology grow further and beyond than how we already know it. We have helped businesses implement Blockchain in the most advanced areas, it has helped them spiral to the top. Our Blockchain development services range from everything the decentralized technology has on offer, be it contracts, or be it cryptocurrencies, we have worked the technology inside out to meet our clients' demands. Our blockchain developers are experts in the technology, they have worked upon games, ICOs, exchange development, along with many other Blockchain implementations.
Our years of experience will help your business spiral to the peak possibilities, in the least money and time. Our Blockchain app development services are special for the way we handle your project requirements. We can formulate an execution plan as per your requirements, and with our years of experience, we will suggest you at the start, if we foresee something wrong which might result in unnecessary complications at a later stage. We will take care of your project from start to finish, the only hassle you will face is gathering initial project requirements, you can leave the rest upon us.
Blockchain development solutions
The different kinds of custom Blockchain development solutions we provide are possible with our expertise and a strong portfolio for every decentralized development technology.
Discuss Your Project with Our Specialists
We are interested in a long term partnership. When you hire SemiDot Infotech, you get a reliable partner for all your software development needs.
Let's Talk
Our Recent Works
Some of the esteemed projects we worked upon, to give you a glimpse of the way we work.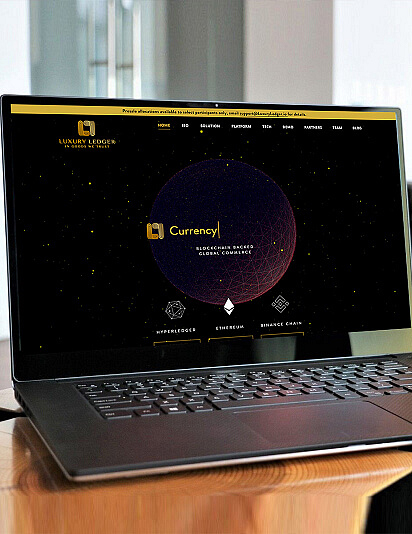 Luxury Ledger
Blockchain meets Luxury Retail Space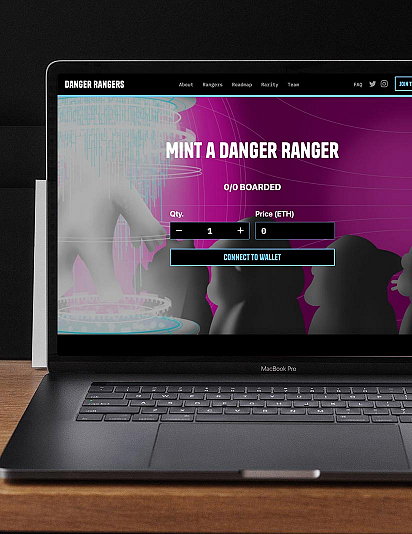 Danger Rangers
The NFT for Endangered Species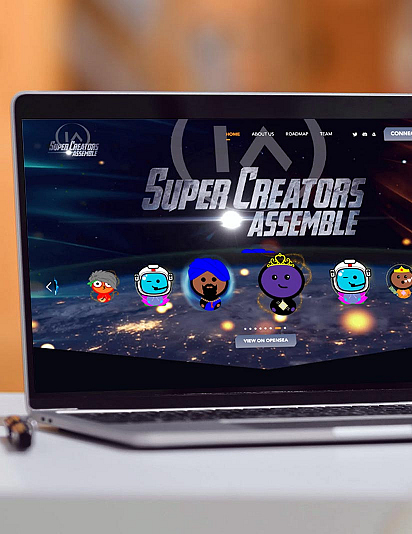 Super Creators
First Conscious NFT of this calibre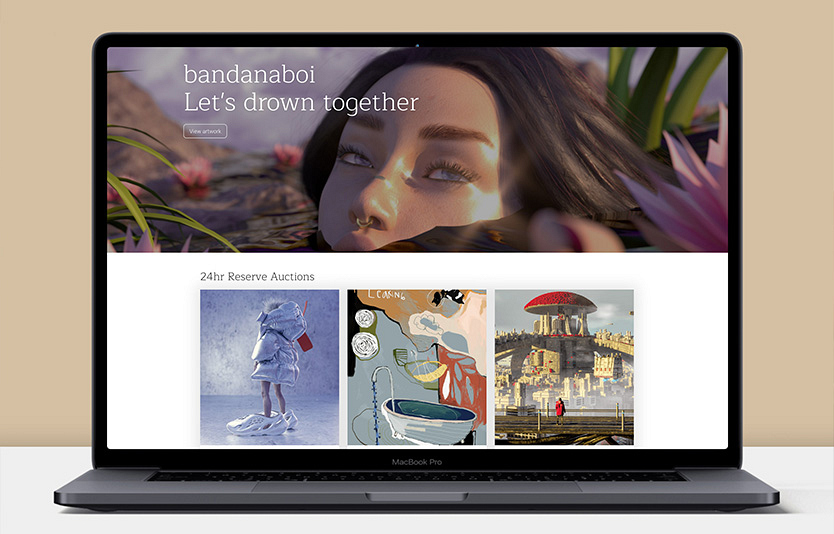 KnownOrigin
Digital Art Marketplace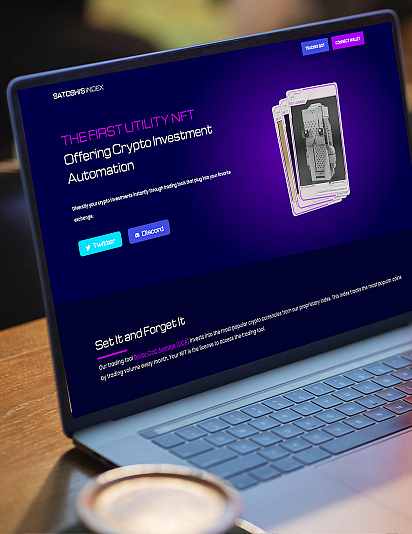 Satoshi's Index
THE FIRST UTILITY NFT
Let's take this growing relationship to the next level.
View All Work
The reason we call custom Blockchain application development our core expertise
Blockchain technology has a lot to offer, here are the most demanded verticals we have, and currently, work in.
Initial coin (or token) offerings are done by companies for gathering public funding in exchange for their decentralized currencies or tokens. These tokens hold monetaryvalue, however, they aren't backed by commodities like fiat currencies. ICO is something which will help your company get the extra cash, it's like going public, but globally and without regulations.
Decentralized apps are the ones that don't have a central authority and runs on the basic principles of blockchain. Each node has equal authority and power to approve or reject a transaction, unlike the old classic centralized systems with one main authority.
Ethereum

EOS

Tron

Cardano
Smart contracts are another major implementation of blockchain, it solves the problem of involving third parties for a contract. Smart contracts will help you maintain discrete transactions, along with no involvement whatsoever of any third party, to manage or maintain the contract.
Ethereum

EOS

Cardano

NEM

Hyperledger Fabric
They are quite like the generic stock markets, but better. As we told you about the ICOs, they are listed on these exchanges, to be bought or sold using other cryptocurrencies. In many cases, people who choose to have their own ICOs, also want their own cryptocurrency exchange.
Bittrex API

Binance API

Python

Javascript

PHP
Industries We Serve
Our Blockchain development expertise extends to most popular industries, you can find some of them below.
What makes us different from the competition
With years of experience working in various technologies, we are more than just Blockchain developers for our clients, as we help them with everything.
Exclusive Dapp prototypes
Our approach is transparent and giving you a fully capable prototype is our top priority, while ensuring every requirement of yours is fulfilled. We will proceed on the project while keeping you in the loop, ensuring that everything is going just the way you want it.
NDA as per your requirements
If you require an NDA for your project, we value and support your decision to the fullest and will support you with keeping all the details confidential, and so will our Blockchain experts, and the rest of the team working on your project.
Least turnaround time
Our Blockchain developers are well versed in developing all kinds of decentralized applications, they ensure the least turnaround time to develop your Dapp. We can create everything, ranging from games to wallets to anything you have in mind.
Forks
You can sign a special agreement to work with you in the future, in case you have pre-planned forks in mind, or they happen in your development technology. According to your requirements and needs, we can make a future timeline for your project.
Post-delivery support
Our decentralized app development packages include three months of free maintenance package with every Dapp that we develop, it is extendable per your requirements, to infinite time, if you are planning for lifetime support.
Exclusive blockchain services
We offer blockchain solutions which you will not find anywhere else with another blockchain development company, we can assist you for your own ICO, and we also excel in developing custom decentralized Dapp components, all per your requirements.
FAQs
Tying loose ends regarding Blockchain is tough, but to give you some clarity, here are the top FAQs by our previous clients.
The best blockchain app development company is one that can comprehend your idea and implement it on the decentralized systems, it seems easy but it much difficult due to the decentralized system's general nature. If you are confused regarding anything, you can send us your requirements, we will get back to you within 24 hours with a free evaluation.

We offer a completely free of cost after delivery support, for all the bugs and errors that may occur. We also offer exciting deals to those who are looking forward to future forks, so you can have peace of mind under any future circumstances. We believe it's the least we can do for the clients that trust us for building their projects, so 3-month free support is on us.

Even though blockchain is the buzzword right now, there are a lot more decentralized technologies in works. We will choose the one which best suits your project requirements, other than that, it's the implementation you are looking forward to, for Dapps, Blockchain tops in popularity, while for smart contracts, Ethereum does. So, we will have to go through the implementations you are looking forward to, to tell you if the technology you target matters.

If your idea requires a Dapp or token to be built, we will walk you through the entire process. We have implemented many exciting blockchain projects for our clients, if your business requires decentralization as any of your services, we suggest you go ahead with it. Just send in your requirements for a free consultation, we will let you know the feasibility, as well as, the cost associated with the Blockchain application you are looking forward to.

Blockchain is known as a system of data stored in a way that no one can easily access, alter, or hack. It is a decentralized digital ledger presented on several computers simultaneously. All the information is stored within the chain of blocks including a different hash value; hence it makes the data modification impossible. Acquiring Blockchain development services provides a lot of benefits such as a more secure & transparent environment, better ROI, remote areas penetration, etc.

Semidot has an expert team when it comes to providing custom Blockchain development solutions. Different Blockchain platforms we work upon are Ethereum, Avalanche, Hyperledger, Ripple, R3 Corda, etc. Among all these platforms, clients can choose any of them.

There can be an estimated cost for Blockchain app development services but not the exact one. The overall Blockchain app development cost is based upon diverse factors such as app complexity, number of app stakeholders, industry compliances, and many more. We can provide you with an estimation after analyzing these factors.

Client Testimonial
I was pretty skeptical about outsourcing my project to a different country, but SemiDot proved to be even better than some of the companies I have worked with, within Europe. The prices they quoted were pretty decent, so I took the leap, and they delivered perfectly, and in time, what they promised.

Muhanad
Me and Harry (Business head of SDI) clicked instantly, thanks to our common passion towards Blockchain. They are currently working on a blockchain-based game for our company. Overall, Semidot Infotech is a complete package, low prices combined with top quality.

Carol
A Great design requires a team of enthusiasts, and these guys delivered exactly what I hoped for. Looking forward to continuing my partnership with Semidot Infotech. Give this company a try, as soon as you see their portfolio, you will know exactly what I had been talking about.

Bobby
Outsourcing a multi-million-euro project to a small company in India? You guys must be thinking I am joking. Well, I am not, Semidot Infotech is the complete package you would want for your project, they are truly client-centric, something which is very hard to find in today's world.

Neil Degg
We are doctors, and passionate about what we do, so one fine day, we decided to get an app for pregnancy needs. We came across Semidot through a friend who had previously worked with them, they delivered the app in just 2.5 months, which is something truly incredible.

Jamil & Idries
So, I came up with a one of a kind idea, and when most web development companies told me that's impossible in your budget, these guys proved to be my saviours. They not only made the web app per the requirements, but also scaled it, to be used by millions of users, and did all of it, in my budget.

Siegfried Gretzinger
The primary goal behind my project was to take my business online, and I really didn't expect or anticipate this much response from my customers. I have dealt with many web development companies in the past, and I can easily say that they have the expertise and resources to develop a good application.

Mario Thaler
My idea was brought to life with the help of these guys, it is all thanks to them, that my business could take off so smoothly. SemiDot has proved to be a great business partner, and Kapil (CTO of the company) has proved to be one of the greatest mentors I have ever come across.
Benjamin Buren
Our Featured Blogs
Want to know about the latest technology trends? You can find all of them here.
Interested in working with us?
LET'S TALK AND GET STARTED