Reasons to consider

A Hybrid app for your business

Hybrid apps have various advantages over other development technologies. Considering that Native apps have to be implemented separately for both iOS and Android, as they have an intricate development and design, a good Hybrid app development company can create a hybrid app that works on both perfectly on both the OS with the same level of intricacy, in half the time.

The time and effort for building standalone apps are usually much higher than when building one app which works on all OS. Our Hybrid app developers are highly skilled in embedding all the necessary details as required, fitting perfectly to your business type. This is precisely why the amount of experience of a Hybrid application development company matters a lot, the experience is what helps the company to make the right decisions when creating Hybrid app solutions.

Tech Industry is getting more & more competitive each passing day, to move forward, Hybrid application development might be the best approach, depending on your business's size and requirements. This may not work for some domains, but for most domains, both the time and cost to develop an app for both iOS and Android are cut to half, if you switch to Hybrid app development. If you choose us, the major differences between a native and hybrid app will be evaluated and explained to you, and we will help you choose the best path to mobile development based on your requirements.
Our Hybrid App Development Services
With years of experience in creating both Native and Hybrid mobile apps, we ensure to create the app which fits all your business needs, in the least possible time.
Hybrid App Blueprint
Our first priority is scaling the Hybrid application and checking the feasibility of the App in real-world scenarios, that is why we ensure to make a blueprint before getting started.
Hybrid Framework Migration
Different frameworks have different advantages and disadvantages. If the choice you made in the past isn't working anymore, we will help you migrate to a better framework.
App development in Phases
This is a one of a kind service we offer, many simply overlook the need for it. Even if it's not a part of your plan, we can educate you, for you to decide if you need it.
Testing
Testing and versioning the Hybrid apps according to new OS updates and devices, while maintaining norms of different app stores is our priority, and it will be completely taken care of.
Support and maintenance
All our Hybrid apps come with a 3-month support and maintenance package for the peace of mind of our customers. You can test the app or make it live, while leaving perfecting it, upon us.
Enterprise Hybrid solutions
Usability and compatibility with multiple devices are a must for Enterprise solutions, and Hybrid app development offers both, while costing much lesser than other methods.
Discuss Your Project with Our Specialists
We are interested in a long term partnership. When you hire SemiDot Infotech, you get a reliable partner for all your software development needs.
Let's Talk
Why Hybrid application development?
Hybrid mobile app development has paved a way for small to medium scale businesses to build their presence on popular application stores. Through a Hybrid app, you can get exactly the exposure you need, to take your business to new heights. The low cost and fewer development times are two of the main reasons to look forward to Hybrid apps for your business.
Huge platform
Seeing number of users and reach of the App Store and the Play Store, presence on both is a necessity.
New world necessity
Mobile web is now old news, high-performance Hybrid mobile app solutions have taken over.
Engaging
If the Hybrid app is built according to requirements, no other mobile solution can compare to it.
Comprehensive solution
Hybrid app development solutions turn out to be an all in one solution, compared to other solutions.
User satisfaction
People love Hybrid apps due to their low development cost and time, while staying true to native feel.
Cost-effective
The potential to be used by users on both iOS & Android makes Hybrid apps highly cost-effective solutions.
Our Recent Works
Some of the esteemed projects we worked upon, to give you a glimpse of the way we work.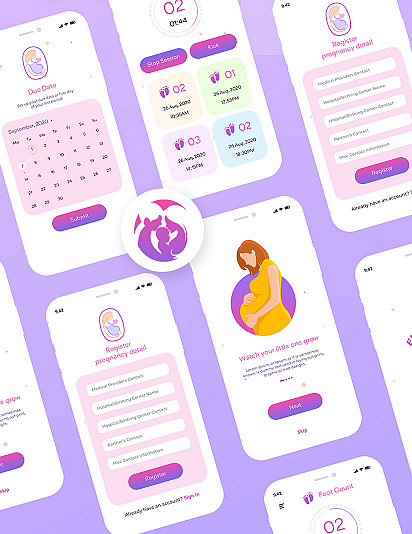 Everything Pregnancy
Your Personal Bump Journey Mobile App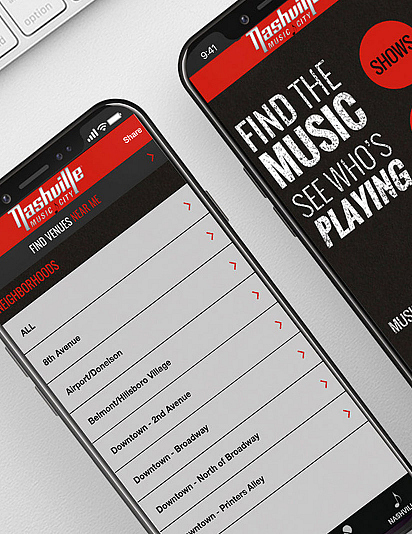 Nashville
The Live Music App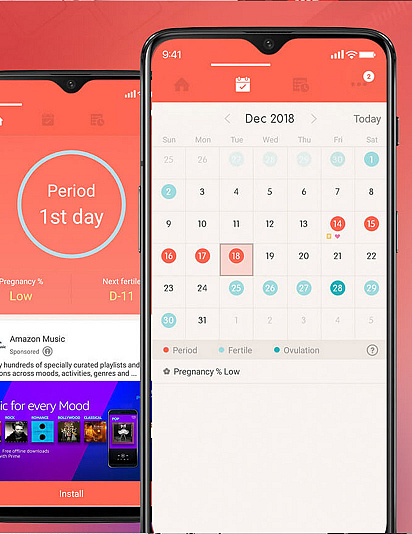 Once
A special period tracking App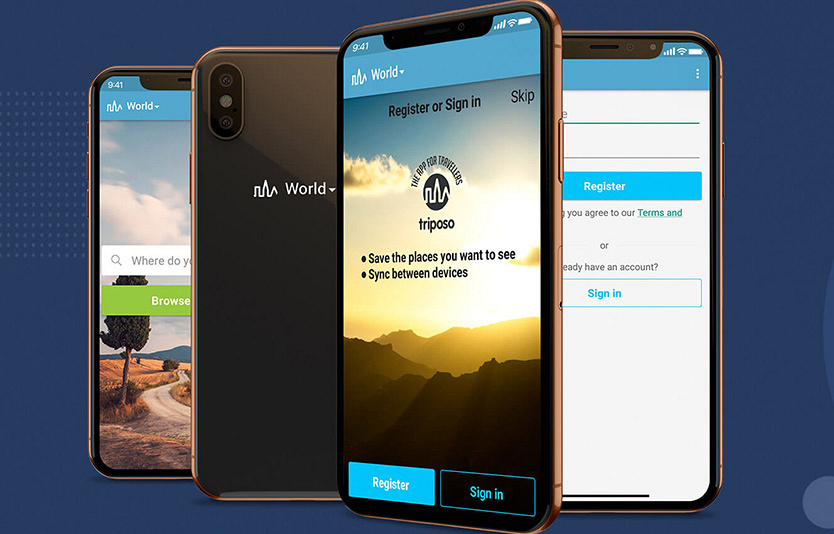 Triposo
Smart World Travel e-Guide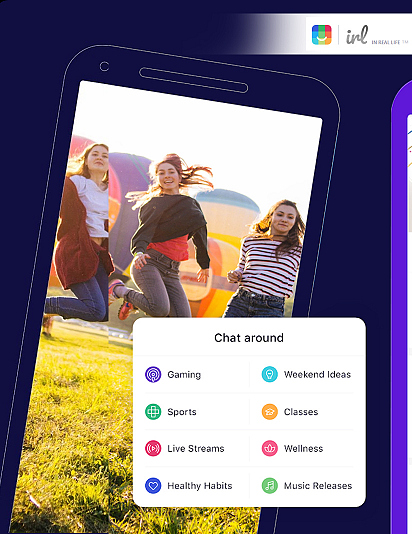 IRL
Social Media Platform
Let's take this growing relationship to the next level.
View All Work
Industries We Serve
We have created various Hybrid apps in the least possible time for various industries, you can find some of them below.
What makes SemiDot the right choice for Hybrid app development
Our developers are the ones who should be credited for it, along with our client-centric policies, that both our prior and current clients love about us.
Exclusive prototypes
Creating exclusive prototypes have been our approach multiple times, you can entrust creating an MVP to us.
NDA as per your requirements
Our NDA policy is strongly followed by our whole team, let us know if NDA is a part of your requirements.
Least turnaround time
We will assure your Hybrid app is live on both the AppStore and the Play Store in the least possible time.
Exclusive Hybrid apps
We create custom Hybrid apps that fit all your business needs, they will always be exclusive to your requirements.
Post-delivery support
We include 3 months of free maintenance with every Hybrid app that we work upon, it is extendable as you require.
Versioning
Version control is a must for any Hybrid application, it helps your app reach, and stay, at the top of the charts.
FAQs
We have created this section per feedback of our clients, you will find below the most asked questions by them.
Our experience in making hyper-optimized Hybrid apps makes us one of the top Hybrid app development companies. Along with expert developers for various Hybrid application development technologies, our teams comprise of some of the best designers and project managers in the entire industry.
Processes top Hybrid app development companies follows, varies on the niche and scale of the app they are developing, mostly in the development part, rest is the same as in mobile app development. The reason for this is, the design and testing part is done for every mobile app development process, it all comes down to the development part where the process highly differs.

Our team of developers has a perfect balance of experience and expertise, that's what makes us a top Hybrid mobile app development company. The difference between us and other companies is the fact that we have developers who specialize in all technologies we use for Hybrid app development. It's the amalgamation of the teams we have created internally, that helps us create top quality Hybrid app development solutions.

We work in the most tools and technologies used for hybrid applications, namely, web storm, VS Code, and, flutter, Xamarin, Ionic, and more. Apart from this, we have different teams of designers and testers, who will make sure that everything going in and around your project is of top quality inside out.

The cost to hire Hybrid app developers depends on a lot of factors, like the complexity of your App, and the total time required for building the app, along with the intricacy of design you are looking to achieve in your app. If you want, we can do is send you a free proposal when you send in your requirements, so you can have an exact idea about the total cost of your Hybrid app development project.

The Hybrid app development industry has allowed small scale business owners to cut down the development time in half, without compromising on the quality. WebView and HTML5 have completely changed the way we imagined apps that ran on all platforms, and that's why Hybrid app development is considered one of the best things that happened to mobile application development in recent years.

Top Hybrid application developers are mostly found in top development companies, as they know the importance of having a good team, especially when solving complex problems or working on complex projects. You can contact a Hybrid app development company, and ask them for the portfolio of developers who would be assigned to your project, most good development companies would have no problems in doing so, once you get previous projects, you can judge the company and hire them based upon it.

Our expert project managers and business analysts will keep a close watch on all processes during the development phase of your app. Our team of expert Hybrid app developers consists of various developers who excel in different Hybrid app development technologies, the CTO of our company would be assigning the project to them based on your business requirements.

Client Testimonial
I was pretty skeptical about outsourcing my project to a different country, but SemiDot proved to be even better than some of the companies I have worked with, within Europe. The prices they quoted were pretty decent, so I took the leap, and they delivered perfectly, and in time, what they promised.

Muhanad
Me and Harry (Business head of SDI) clicked instantly, thanks to our common passion towards Blockchain. They are currently working on a blockchain-based game for our company. Overall, Semidot Infotech is a complete package, low prices combined with top quality.

Carol
A Great design requires a team of enthusiasts, and these guys delivered exactly what I hoped for. Looking forward to continuing my partnership with Semidot Infotech. Give this company a try, as soon as you see their portfolio, you will know exactly what I had been talking about.

Bobby
Outsourcing a multi-million-euro project to a small company in India? You guys must be thinking I am joking. Well, I am not, Semidot Infotech is the complete package you would want for your project, they are truly client-centric, something which is very hard to find in today's world.

Neil Degg
We are doctors, and passionate about what we do, so one fine day, we decided to get an app for pregnancy needs. We came across Semidot through a friend who had previously worked with them, they delivered the app in just 2.5 months, which is something truly incredible.

Jamil & Idries
So, I came up with a one of a kind idea, and when most web development companies told me that's impossible in your budget, these guys proved to be my saviours. They not only made the web app per the requirements, but also scaled it, to be used by millions of users, and did all of it, in my budget.

Siegfried Gretzinger
The primary goal behind my project was to take my business online, and I really didn't expect or anticipate this much response from my customers. I have dealt with many web development companies in the past, and I can easily say that they have the expertise and resources to develop a good application.

Mario Thaler
My idea was brought to life with the help of these guys, it is all thanks to them, that my business could take off so smoothly. SemiDot has proved to be a great business partner, and Kapil (CTO of the company) has proved to be one of the greatest mentors I have ever come across.
Benjamin Buren
Interested in working with us?
LET'S TALK AND GET STARTED