Get Trusted & Full-fledged Mobile App Development Services in India
Being a top mobile app development company in India, SemiDot Infotech has provided various high-performing and proficient mobile applications across industries to date. Our solutions have helped businesses to streamline their operations and maximize their ROI. We have a certified team of mobile app developers that has rich experience in developing customer-centric mobile app development solutions for cross-platforms as well as native applications.
To get mobile app development services in India, businesses can hire Indian app developers from SemiDot as an appropriate choice for creating well-performing and dynamic applications. We are a top mobile app development firm with high values and assist enterprises throughout the entire mobile app development process right from app ideation to prototyping to design to development and its launch. While developing proficient solutions, we ensure to integrate robust security features and other functions to make the users' data safe and increase the business profit. With the use of databases and APIs, our experts also adhere to applying the best development practices and approach to make a high-quality mobile app.
Our development team endeavors for conscientiousness and professionalism to design, implement and launch modern solutions to benefit businesses in different ways. Our experienced programmers and coders support the entire development process from start to end to ensure a smooth and flawless procedure. We always put steady efforts to deliver clients premium class mobile app development services in India. Be it full-stack, cross-platform, or native development, our designing & development team is adept at leveraging trending technologies & tools to create exceptional mobile apps. At SemiDot Infotech, we are always available to provide you with the most progressive and robust start-up and business-grade solutions.
Check Out Our Achievements Over the Years in Mobile App Development
From starting as a small venture to establishing itself as the best mobile app development company in India, SemiDot Infotech has come a long way. By providing end-to-end mobile app development services in India for multiple industries such as healthcare, eCommerce, banking, and others, we have achieved a lot.
$15M
Funding Granted
Banking & Finance Solutions facilitate customers with easy banking processes
$5M
Funding Granted
Rapid growth in the number of users using Healthcare mobile solutions
$10M
Funding Granted
The real estate solution provides users modest process of selling & buying land
Trusted by Top Leading Brands
We have worked & collaborated with top brands and have provided them with industry-specific solutions. Delight your users with immersive and robust native, cross-platform, custom, or progressive web apps crafted by our dedicated team that has successfully delivered similar projects before.
Have a Look at What Our Clients Say
Across multiple countries like USA, UK, Australia, Singapore, UAE, and many more
Muhanad
While outsourcing my eCommerce project to them, I was worried at first but when I talked to the business head of SemiDot Infotech, all worries just vanished. I handed over my project them to me and they provided me with what I desired. Now, I can say their team has the skills and expertise to create advanced solutions of high quality.
Carol
I was dealing with SemiDot Infotech and their team for the first time, hence, I was going through a lot of concerns during the project. But they handled the entire process very well and even asked my opinion as well time-to-time. I was satisfied with the delivery of the final product as it comprised all that I wanted. Thanks to the whole team.
Bobby
One of my friends suggested hiring SemiDot Infotech and I am glad I believed them for my social media app. Their team is a great support and listener, they quickly understood my requirements and started the development procedure in a similar direction. The firm is professional and dedicated to its work.
WIDE RANGE OF MOBILE APP DEVELOPMENT SERVICES CAN TAKE YOUR BUSINESS TO THE NEXT LEVEL
We are known as a top custom mobile app development company in India that provides suitable services according to business requirements. At SemiDot, we offer mobile app development services for startups to large enterprises in India to create feature-packed solutions.
WHY CHOOSE SEMIDOT INFOTECH FOR MOBILE APPLICATION DEVELOPMENT?
Being the best mobile app development company in India, SemiDot Infotech and our team endeavor to bridge the gap between the audience and exceptionally built mobile applications. We stand second to none when it comes to our expertise and knowledge. The development team at our firm emphasizes helping ventures create a feature-rich solution at an efficient price. We have worked with endless possibilities in the mobile application development sector.
Being a top-rated mobile app development company in India, our dedicated experts have left no technology untouched and have got enough skills to provide clients with their desired outcomes. We will help you throughout the development process while focusing on your business needs.
700+

Apps Launched

850+

Clients Worldwide

96%+

Client Retention

150+

App Developers

14M+

Apps Downloads

11+

Years of Experience
Our Recent Works
Some of the esteemed projects we worked upon, to give you a glimpse of the way we work.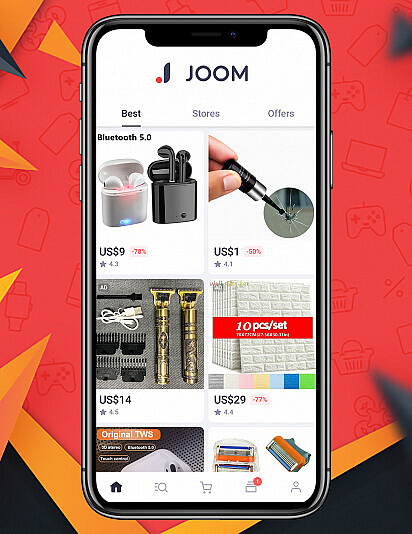 Joom
Ecommerce online marketplace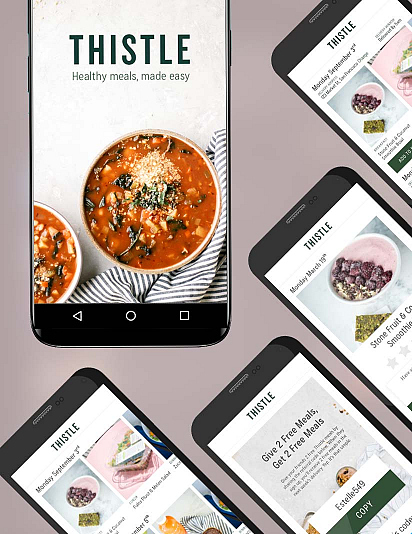 Thistle
Organic Food delivery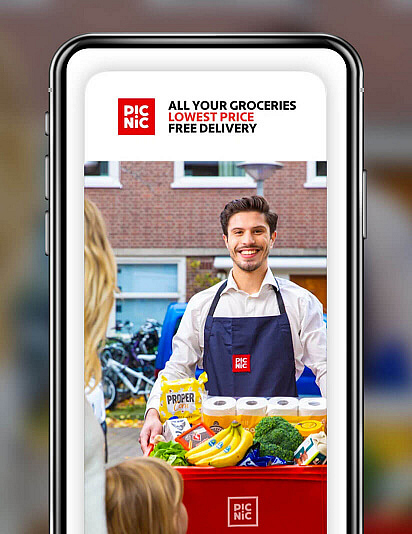 Picnic
The Online Supermarket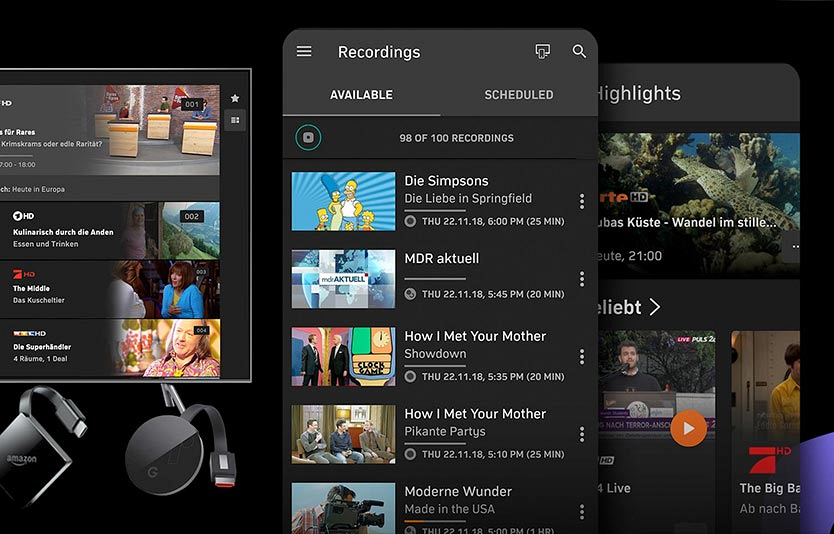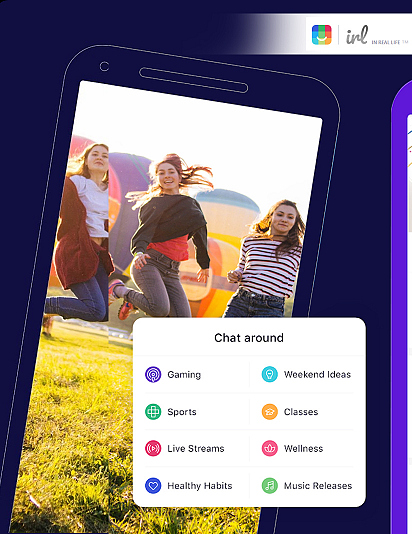 IRL
Social Media Platform
Let's take this growing relationship to the next level.
View All Work
Hire Dedicated Mobile App Developers in India
Get connected with our mobile app developers in India to craft progressive mobile app development services to reach out to your potential users worldwide. We have experts who have industry-specific knowledge and working in the same industry for years. They very well know how to combine their experience with the latest technologies to create a proficient mobile app.
Our mobile app developers in India have got great expertise and knowledge in building any type of mobile app as per the business specifications that will shape your whole enterprise vision. From app conceptualization to design & development to launch, what sets us apart is that we keep notifying our clients all over. Our developers have all the capabilities to build an end-to-end solution for your business.
Business-centric Mobile App Development Solutions
With the help of specialist and professional app developers, SemiDot Infotech has managed to provide efficient mobile app development services in India for more than 10 years. We have an adept team of experts to create different premium quality solutions by applying the best design & development practices.
HOW MUCH DOES IT COST TO CREATE AN APP?
At SemiDot Infotech, we offer you mobile applications developed by using cutting-edge technologies and tools at a lower cost to help you scale your venture. Hire app developers in India from us to get in-budget mobile app development services with the assistance of expert & qualified developers.
Android Applications
We craft proficient mobile applications using the latest Android app development tools like Eclipse, Android Studio, IntelliJ IDEA, and more. The Android mobile app development cost will be between $10K to $20K.
iOS Applications
Our skilled iOS mobile app developers in India develop such robust iOS apps to enhance overall revenue, user base, brand reach, and so on. The cost of iOS mobile app development will range from $20K to $30K.
Cross-platform Applications
We build cross-platform applications that provide native-like performance and work well on different devices. These apps let businesses provide amazing user experience while their cost varies between $25K to $40K.
Custom Applications
SemiDot Infotech has mobile app developers for hire in India who have immense proficiency to create custom mobile apps with numerous advantages. Custom app development cost navigates from $25K to $50K.
MOBILE APP DEVELOPMENT WORKFLOW
SemiDot Infotech is working as a pioneer in the mobile app development industry for years and no development process is insurmountable for our expert development team. While covering every necessary element during the SDLC, our team always takes the opinion of the client. Along with having vast experience in facing corporate challenges, we deliver result-oriented mobile apps.
1
Project Ideation
Discussing the App Idea
Review required resources
Evaluating the cost
Deciding on the Features
2
Market Considerations
Assessing breaks & Threats
Form marketing strategies
Competitor Analysis
Identify the target audiences
3
Wireframing & Prototyping
App Flow Understanding
Simplify the Woes of Transition
App navigation sketches
Representation's Approval
4
App Designing
Evaluate the app's concept
Better visual impression
User-centric design
Mind the user mapping flow
5
App Development
Write the codebase
Integrating third-party services
Security & advanced features
Defining technical architecture
6
Quality Assurance
Conduct different testing
Check compatibility & security
Manage Test cases & strategy
Resolve the issues
7
Launch & Support
Review platform's guidelines
Regular app updates
Examining the application
Deploy the app.
Innovative Technology Stack to Use in Mobile App Development
Being one of the leading mobile app development companies in India, we always believe in delivering proficient mobile applications using modern technologies and tools. Experienced Android and iOS developers at SemiDot Infotech will help you integrate high-performing functions into the app.
Back-end Technologies
Java
.NET Development
PHP Development
Node.js
Swift
Ruby on Rails
Kotlin
Front-end Technologies
Vue.js
HTML 5
React.js
Angular.js
Databases
MySQL
MS SQL
PostgreSQL
MongoDB
Project Management Tools
Jira
Slack
Trello
Microsoft Team
Data Analytics
Excel
Tableau
Qlik Sense
Power BI
Testing
Appium
Katalon Test Studio
BrowserStack
Deployment
Azure
Google Cloud
Docker
AWS
WANT TO DEVELOP A HIGHLY FUNCTIONAL MOBILE APP FOR YOUR BUSINESS?
Save 30% on your app development cost by hiring our top mobile app developers in India
Discuss Your Project!
Our Tech Expertise for Mobile App Development
SemiDot Infotech is known as the best mobile application development company in India as it has developers who can skillfully transform a unique idea into wonderful mobile apps. They take the help of new-edge technologies in this process to develop futuristic solutions.
Our team uses AR/VR to create 3D prototypes & model designs and employ AR algorithms. These are accountable for covering the whole area in the camera lens along with virtual content. At SemiDot, we are delivering high-end & proficient AR/VR solutions for years.
We offer Blockchain app development services to businesses across multiple industries. Our reliable Blockchain solutions are used to make the business data more protected and add automate key operations using smart contracts.
Our best Indian mobile app developers provide AI/ML solution to help agencies automate & optimize business operations while providing them with accurate predictions. These AI-powered solutions are advantageous for both non-IT and IT enterprises.
Cloud Computing
Our Indian mobile app developers provide businesses with Microsoft Azure & AWS cloud solutions for making the business environment scalable, adaptable, & associated. We facilitate you with our expertise to create solutions integrated with cloud technology.
Use our developed IoT-enabled mobile solutions to observe your operations in a well-created and secure environment constantly. By hiring mobile app developers in India from us, you will end up having solutions to gather big data & improving your decision-making.
Being the best mobile app development company India, we assist clients with a scalable way to better their business intelligence continually. With the help of big data, employees can review the data and can understand the market trends and customers' preferences easily.
Why should You Choose SemiDot Infotech as a Top Mobile App Development Company in India?
SemiDot Infotech is working as a top mobile app development company in India for the past 10+ years. Our team of app developers always prioritizes the requirements of clients and their business specifications. While providing best development practices & tools, we consider providing competent solutions at an affordable cost.
Sign an NDA
Before developing a mobile application for an organization or business, it is necessary to provide them the assurance about the app idea and users' data security. For this, we sign an NDA (non-disclosure agreement) between the client and our company.
Guaranteed High-quality Solutions
When you hire an app developer from India from us, don't worry about the quality of the solution. Our team never comprises the quality and delivers premium-quality mobile solutions with advanced features and functionalities to benefit businesses.
Reduced Time-to-Market
Our skilled mobile app developers are well-versed in creating different mobile applications. Also, our professional team of developers takes the least time for deploying our created solutions on the selected platforms, be it a native or cross-platform app.
Team of Experts
At SemiDot, we have the best mobile app developers India who have advanced tech skills and experience working in the same industry for years. With their dedication and professionalism, they have delivered hundreds of projects to date across industries.
Cost-effective Solutions
Being the leading mobile app development company India, we provide cost-efficient mobile apps without hampering their quality. We integrate features and functions into the mobile solution according to the client's preference and their programmed budgets.
Post-development Support
We assist our clients during and post the mobile app development process. After the development, we provide app support and maintenance services for 3 months. We also offer customized service packages according to the client's specific requirements.
WANT TO BUILD YOUR OWN ON-DEMAND MOBILE APPLICATION?
Our team of experts helps ventures by providing them on-demand mobile app development services in India to create high-quality solutions that deliver value to customers and uplift the brand.
Get Our Different On-demand Solutions
Fitness App
Grocery Delivery App
Food Delivery App
Dating App
eLearning App
Healthcare App
Restaurant App
Fintech App
Ecommerce App
Real Estate App
Request A Quote
FAQs
These are the most popular questions asked by clients about mobile app development USA:
There are different edges your business can have by hiring Indian mobile app developers. First of all, it will benefit you to lessen the operational costs and maximize the business revenue in a short time with the help of a proficient mobile app. also, developers create such a solution that assists you to strengthen your strategies and make the best use of technology with customization. By adding different features from others, your business can stand out among all.

To choose the best mobile app development company, first, you need to shortlist some top mobile app development companies in India. Then, check their portfolio to know which one has done something similar to your project before so that you can have an idea about how they work and what are their strategies. Also, ask them about the pricing plans and mobile app development process including post-development support. Whichever company goes according to your requirements, you can hire them.

Though other countries also have leading mobile app development companies but mobile app development companies in India charge reasonable prices along with having advanced abilities and professionalism towards their work. Hence, businesses can acquire highly competent and custom-made mobile applications created by certified & talented developers at an affordable cost in India.

There is nothing to worry about as mobile app development companies in India accept a wide range of secure payment methods including credit/debit cards, PayPal, UPI, net banking, and other wallets as well. They apply transparency and safety in all deals and all the payment processes are legal.

The cost of mobile app development in India depends on the project requirements. Though, the overall mobile app development cost will range from $15,000 to $50,000 including core and advanced features. If you want to have a native or cross-platform mobile app, then the estimated cost can differ. There are other factors as well such as app complexity, number of features, location & experience of the mobile app development company, and others.

Yes, a lot. There can be seen as an upsurge in mobile app development companies and developers. It is due to the huge demand for mobile app development in India. Businesses are trying to expand their services in different industries and for this, they are hiring top-notch companies for mobile app development.

Our Featured Blogs
Want to know about the latest technology trends? You can find all of them here.
Interested in working with us?
LET'S TALK AND GET STARTED