Get Mobile App Development Services in New York for SMEs & Strat-ups
Mobile application development has been in huge demand by businesses for the past two decades. They even hire a top mobile app development company in New York to get high-quality standard mobile applications to fulfill different purposes. If you are also looking to hire a suitable app development company, SemiDot Infotech is a one-stop solution to deliver you bespoke mobile app development solutions that are able to engage millions of people. We have established ourselves as one of the reliable and prominent agencies that primarily focus on app scalability, quality, and performance.
To get interactive, user-friendly, and responsive mobile app design in NYC, you can hire our best app designers and developers. We will assist you right from the app ideation & research to development to its launch. We always emphasize providing solutions with the perfect combination of the newest technologies and innovative ideas to set you apart from the rest of the competitors. Our Android and iOS app development solutions are aligned perfectly with the client's requirements, whether they are built from scratch or updated on the existing ones.
Our team is passionate about creating and delivering bespoke mobile app solutions that bring value to your business and help lead to success. With our experience and expertise in different verticals such as eCommerce, education, FinTech, Healthcare, and so on, we can better take care of your projects every time. We deliver perfect solutions whether it is about building an app from scratch or creating a white-label or customized solution. For this reason, we have dedicated and skilled professionals to help businesses in getting what they want. We also offer businesses exceptional ideas to help them improve their operations by using creative solutions.
Milestones We Have Achieved So Far
SemiDot Infotech is a Top mobile app development company in NYC offering different services across industries for years. Till now, our app development team and consultants have accomplished hundreds of projects with their knowledge and experience. We have helped various global brands in designing & building competent solutions compatible with all platforms & devices.
$5M
Funding Granted
Food delivery solutions to satisfy the different food preferences of users
$11M
Funding Granted
Social media apps have helped ventures to keep their users engaged 24*7
$15M
Funding Granted
eCommerce solutions to increase brand value via personalized experience
Trusted by Top Leading Brands
At SemiDot Infotech, we believe in maintaining long-term relationships with clients, not just partnerships. Our expert and competent team have served reputed and well-grown businesses so far. From considering technology requirements to development with less time-to-market, we make it right for enterprises to grow faster with our client-centric approach.
Have a Look at What Our Clients Say
Across multiple countries like USA, UK, Australia, Singapore, UAE, and many more
Muhanad
I contacted SemiDot Infotech to create a Fintech app for my business. They assisted me well while considering every tiny detail of the project. Kapil Singh (CTO) and their team provided me with all the features and functions they promised me. I highly recommended this firm for having mobile app development services.
Carol
I had a terrific app idea in my mind for my healthcare business but didn't know how to execute it well. Then, I reached out to SemiDot Infotech and their team who helped me right from the app ideation to market analysis to app development. I am really happy that I got in touch with them otherwise I couldn't create this amazing healthcare app in such a less time.
Bobby
Overall, SemiDot Infotech provides a complete package with the best prices. When I got in touch with them, I didn't expect that they will provide me with good services, but I was wrong. They didn't only provide me with a good food delivery app but also provided free support & maintenance services as well. I will love to work with them again.
Wide Range of Mobile App Development Services
Get fast and cost-efficient mobile app development services in NYC with the help of specialist developers. SemiDot Infotech is capable of providing competitive services with unparalleled knowledge, expertise, and experience for almost all mobile platforms & devices applying suitable development approaches.
WHY CHOOSE SEMIDOT INFOTECH FOR MOBILE APPLICATION DEVELOPMENT?
We are working as a top mobile application development company in New York for over a decade. Our UX designers, programmers, and testers are highly skilled and proficient in creating apps for different platforms. At SemiDot Infotech, we have a team of knowledgeable professionals who have expertise in different fields.
Hire mobile app developers in New York to get best-in-class mobile app development services with great strategy, design, and execution of processes at a competitive cost worldwide. So far, we have delivered 1100+ projects to different verticals with huge market success. We ensure the success of our apps by delivering amazing UI, robust back ends, and secure app code.
700+

Apps Launched

850+

Clients Worldwide

96%+

Client Retention

150+

App Developers

14M+

Apps Downloads

11+

Years of Experience
Our Recent Works
Some of the esteemed projects we worked upon, to give you a glimpse of the way we work.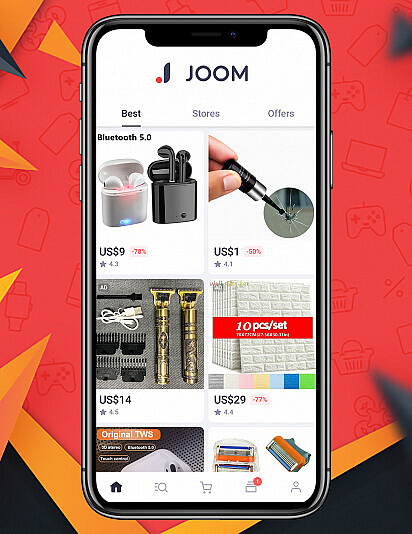 Joom
Ecommerce online marketplace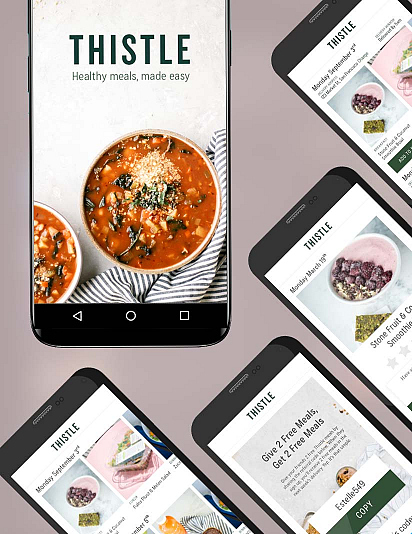 Thistle
Organic Food delivery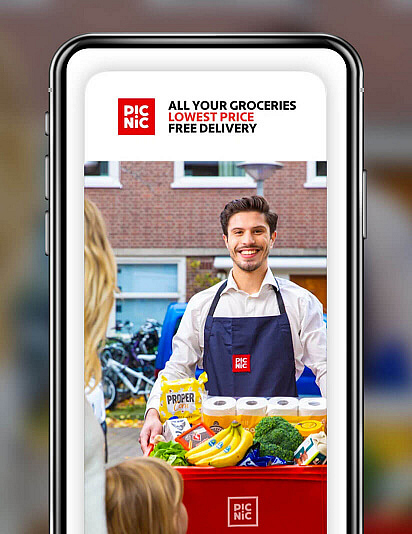 Picnic
The Online Supermarket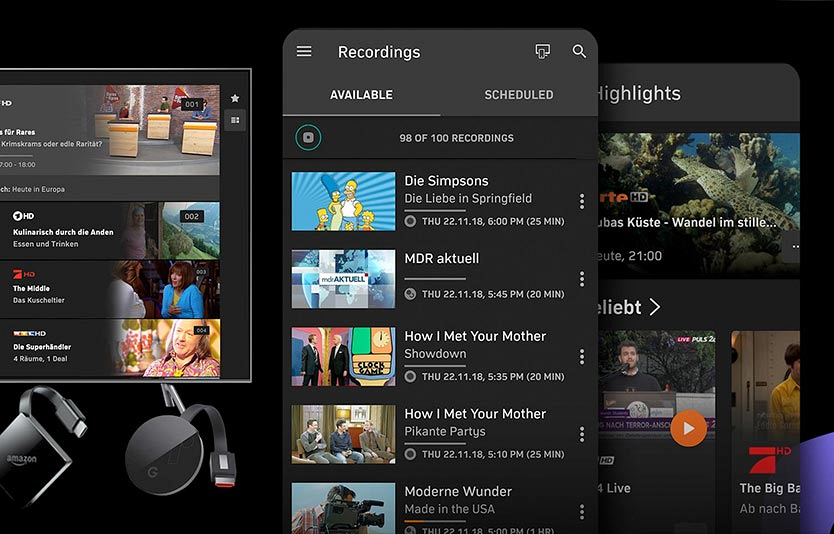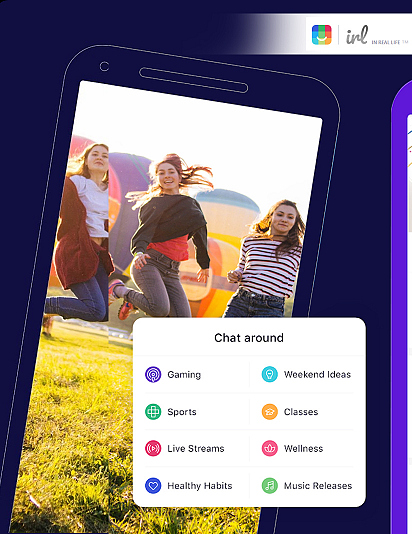 IRL
Social Media Platform
Let's take this growing relationship to the next level.
View All Work
HIRE MOBILE APP DEVELOPERS in NYC
SemiDot Infotech is working as the most trustworthy mobile application development company in New York for years. Our team of expert mobile app developers in New York will help you throughout the development process to provide you with an understanding of the technical aspects. Our development team aims to deliver result-oriented mobile applications for Android and iOS. All the experience we have got as a top mobile app development agency in NYC reflects in our delivered solutions.
Businesses that are in need to hire mobile app developers in New York city for app development including skilled & dedicated developers and designers, project managers, Quality analysts, support executives & marketers, we are here for them. Our team has worked with clients with different requirements and purposes across diverse industries that add extra sense to our knowledge. Whether you need iOS or Android app developers in New York, we assure you to provide the cutting-edge solutions that you have dreamt of!
Our Industry wise Mobile Application Development Services
Hire mobile app developers in NYC from SemiDot Infotech who always focus on developing high-quality mobile app development solutions intended to be scalable across different industries. We use the most advanced & newest technologies, and industry standards to provide you with a unique solution that no one can compete with.
HOW MUCH DOES IT COST TO BUILD AN APP?
When businesses hire app developers in New York, they always think about the cost to make an app. To get an estimation of the overall cost, a business must have to go through various aspects comprising a list of features, app type & complexity, and others. Evaluate all these aspects for quick insight to know the cost of hiring mobile app developers in NYC.
Android Applications
As a top-rated Android app development company, we have the best pricing model to choose from. The Android app development cost will be around $15K to $25K for a single platform with interactive design.
iOS Applications
SemiDot Infotech is the leading firm to provide apps compatible with the latest variation of iPhone, iPad, & other Apple devices. The iOS app development cost starts from $20K to $30K with necessary features.
Cross-platform Applications
We develop cross-platform apps to target different platforms using similar code for Android, iOS, and Windows platforms. The cost to develop a cross-platform app ranges from 25K-40K using various frameworks.
Custom Applications
We have mobile app developers for hire in New York who develop custom mobile apps. These apps are developed using Java, C#, C++, etc., hence the cost of custom app development will be around $20K-$50K.
MOBILE APP DEVELOPMENT WORKFLOW
The development team of SemiDot Infotech covers each aspect of the complete mobile application development process. We build applications following the standard development process and method called Agile to provide users with an immersive & 360-degree viewing experience. Our expert developers proficiently distinguish a mobile architecture that perfectly fits the current process of business.
1
App Strategy
Consultation
Project Ideation
Gathering Requirements
Forming Strategy
2
Design UI/UX
Wireframe & Prototyping
Design User Interface
User Flow & Navigation
User Experience
3
Development
Back-end Development
Integrating Data & Syncing
Handle Data Layer Events
Pre-testing of Code
4
Adding Services
Developing APIs
SOAP
Restful Web Services
Performance
5
App Testing
Debugging
Security Check
UI Testing
Quality Evaluation
6
Deployment
Review platform's Directives
App Analytics
Tracking
Packaging
7
Maintenance
Maintain APKs
Regular Updates
Direct Problem Solving
Getting Users' Feedback
MOST ADVANCED TECHNOLOGY STACK FOR MOBILE APP DEVELOPMENT
Hire app developers in New York from SemiDot Infotech as we have extensive expertise in providing feature-packed and fast-performing mobile app development solutions by using the appropriate technology stack. We use modern-edge technologies to transform business ideas into successful mobile apps. This is the reason why enterprises prefer to hire app developers from us:
Back-end Technologies
Java
.NET Development
PHP Development
Node.js
Swift
Ruby on Rails
Kotlin
Front-end Technologies
Vue.js
HTML 5
React.js
Angular.js
Databases
MySQL
MS SQL
PostgreSQL
MongoDB
Project Management Tools
Jira
Slack
Trello
Microsoft Team
Data Analytics
Excel
Tableau
Qlik Sense
Power BI
Testing
Appium
Katalon Test Studio
BrowserStack
Deployment
Azure
Google Cloud
Docker
AWS
WANT TO DEVELOP A HIGHLY FUNCTIONAL MOBILE APP FOR YOUR BUSINESS?
Save 30% on your app development cost by hiring our top mobile app developers in NYC
Get a Quote
OUR KNOWLEDGE OF ADVANCED TECHNOLOGIES
SemiDot Infotech is considered a well-known mobile app development company in New York. We keep track of modern-edge technologies all the time to deliver advanced and futuristic solutions to our clients.
Hire app developers in New York to get AR/VR-enabled mobile applications. We will assist you in creating 3D prototypes in AR and applying AR to business training software while reducing the efficiency of all the operations directing to cut the overall costs.
Implementing Blockchain into your mobile app will provide higher security & traceability to the users' data & transactions while streamlining the operations with Smart Contracts. Businesses can also go with Blockchain-based marketplace development.
SemiDot Infotech provides efficient mobile application development services in New York using AI-based algorithms including machine learning & deep learning. It helps to gain insights using Big Data, in process automation & decision-making for the employees.
Cloud Computing
At SemiDot Infotech, we have experts who use AWS cloud and Microsoft Azure solutions to provide flexible and smooth working to businesses. Our expertise in this field will help businesses to stay connected with the users & move their mobile strategy to the cloud.
Our team uses IoT as it helps businesses to monitor their operations with the help of a well-built infrastructure in a more secure way. Experts at SemiDot Infotech use their ability and technical knowledge to entrench sensory and biometric functions in mobile apps.
Implementing big data to businesses leverage them with numerous benefits such as the increase in business intelligence, efficient data analysis, and providing their employees with a scalable & convenient way to understand the preferences of customers.
Why Choose SemiDot Infotech for Mobile App Development in New York?
Grab a large customer base and widen your business objectives with the help of SemiDot Infotech. Hire app developers in New York from us to get customized mobile app development services in NYC according to all the specifications and constraints.
Secure and Transparent Process
our dedicated team believes in providing a secure and transparent process to clients so that they can put their trust in us the whole time. We allow all the codes and processes to be visible to the client and hide nothing from them.
Cost-efficiency
After analyzing all the requirements, we strive to provide the most efficient quote about pricing to the client. We help clients to choose the suitable tech stack at an optimum cost according to their budget and project needs.
Agile Methodology
We apply this most appropriate approach to create effective mobile solutions for our valuable clients. In this approach, we evolve all the requirements during the running procedure by using the collective efforts of cross-functional teams.
Quick Delivery
SemiDot owns skilled and expert mobile app developers who have high expertise in their field hence they deliver solutions in the decided time by fulfilling all the project necessities. We ensure to sync all the functions with your conditions.
NDA and Code Safety
Our company is working as a responsible and trustworthy mobile app development company in New York that always consider users' data and app privacy first. Thus, we sign an NDA to provide security and encryption to the project code.
Post-delivery Support
We provide support and maintenance services even after the project completion not only during the project development. We provide free support and customization for at least 3 months, but it can be extended as per the client's choice.
WANT TO BUILD YOUR OWN ON-DEMAND MOBILE APPLICATION?
Our team of experts helps ventures by providing them with on-demand mobile app development in NYC to create high-quality solutions that deliver value to customers and uplift the brand.
Get Our Different On-demand Solutions
Fitness App
Grocery Delivery App
Food Delivery App
Dating App
eLearning App
Healthcare App
Restaurant App
Fintech App
Ecommerce App
Real Estate App
Request A Quote
FAQs
These are the most popular questions asked by clients about mobile app development USA:
Pointing out all the significant aspects of mobile application development, the overall cost to develop an app in New York depends on application complexity, features & functions, suitable tech stack & team structures, different charges of developers, complete development time, and so on. Considering all these multiple factors, the general cost of mobile app development is determined but it can vary due to changing needs of clients.

If you have a good budget and your project requires faster speed and high performance, you must go for native app development. On the other hand, if you have a limited budget and want to gain an extensive customer base, you can go for cross-platform app development services.

Of course, we will provide you with mobile app development services. And, if you run a clothing store, getting a mobile app is necessary to increase your reach to potential customers in different areas. It will help you to expand the business and enhance the revenue and profit.

The time taken in the mobile app development will depend on the required app functions. Though, the estimated time to create a mobile app in NYC would be around 8 to 10 weeks. It can increase based on the different project needs.

Whatever your idea is, come to us and get consultation from our experts and professionals in a similar field. They will guide you appropriately and will discuss all the requirements needed to digitally modify your unique idea into an app.

Yes, we do. We provide post-development services including application updates and improvements for approx. three months. It can be extended as per the client's requirements but then, it will be chargeable.

Our Featured Blogs
Want to know about the latest technology trends? You can find all of them here.
Interested in working with us?
LET'S TALK AND GET STARTED