END-TO-END MOBILE APP DEVELOPMENT SERVICES FOR ENTERPRISES, SMEs & STARTUPS
As one of the top mobile app development companies in the United States, SemiDot Infotech has a wide range of mobile app development services to offer comprising from full-stack app development to custom-made mobile apps. Our delivered solutions are capable of streamlining the operations of both startup and enterprise-grade solutions. Whether you are looking for readymade, customized, or white-label mobile apps, we provide the best mobile apps for enterprises, SMEs & Startups that provide a competitive advantage to businesses. Our qualified & experienced mobile application developers in the USA assure to deliver the best mobile apps that will make a venture stand out with their services and products.
When you reach out to SemiDot Infotech for obtaining quality mobile applications, we start by analyzing your project needs and coming up with the best possible & cost-efficient solutions. Our created mobile apps will align with your business goals and vision perfectly. Our mobile app developers always leave space for future improvement when it is to creating a mobile app. It is because ever-changing demands of customers and the market, so, to be competitive in the market, it is necessary to update the mobile app according to the latest market trends.
We assure you to turn your groundbreaking thoughts into creative reality to increase the online presence of your business. Be it any kind of mobile app, we ensure to deliver cost-efficient solutions with impressive quality. We have a decade-long experience in designing, developing, and launching outstanding mobile app solutions. To date, our dedicated mobile application developers have catered a wide range of clientele in the USA including start-up verticals, well-known agencies, and SMEs. We promise to facilitate you with such apps that will keep users hooked to them and will change the game of popularity for your venture.
Business Goals We Have Achieved in Recent Years
We are working as the best mobile app development agency in the USA for years and now, we have got a lot of achievements and milestones in the field of mobile application development. While providing futuristic and feature-rich mobile applications across varied industries, we have always maintained a good & long-term relationship with our clients.
$7M
Funding Granted
Banking solutions have helped customers to use digital banking services 24*7
$10M
Funding Granted
Education mobile app solutions to provide hassle-free online education
$15M
Funding Granted
Real estate solutions to augment the land buying & selling experience of users
Trusted By Top Leading Brands
We have an app development team comprised of dedicated & skilled professionals that have worked with top brands and growing startups across the industry for more than a decade. Our built mobile applications have helped businesses to touch new heights of success. Here are a few notable clients that summarize our journey so far:
Have a Look at What Our Clients Say
Across multiple countries like USA, UK, Australia, Singapore, UAE, and many more
Muhanad
It was a great pleasure working with the entire SemiDot Infotech team. I Joined them to develop an eCommerce iOS app. They assisted me throughout the journey with utmost patience and modesty. Their development team was a great help when it comes to defining the technical terms and insight strategies.
Carol
I contacted SemiDot Infotech to develop a cryptocurrency exchange. I must say, I am impressed with their skills, and multiplicity. and quality of work. They all are so dedicated and passionate about their work. I highly recommend them and would like to work with them again.
Bobby
What an amazing IT company with a generous staff! My only purpose for home service app development was to increase the online presence of my brand and they did it well. They have proven to be a good business partner and I am also looking for more future endeavors with them.
Wide Range of Mobile App Development Services Can Take Your Business to The Next Level
At SemiDot Infotech, our top mobile app developers offer a variety of mobile application development services in the United States. As a top mobile app development agency in the USA, we put our continuous efforts to make an app according to the client's specifications. We deliver the most innovative and robust mobile apps to startups & large-scale enterprises.
WHY CHOOSE SEMIDOT INFOTECH FOR MOBILE APPLICATION DEVELOPMENT?
As a Top Mobile Application Development Agency in the USA, Choosing SemiDot Infotech will benefit you in numerous ways. Right from creating native to cross-platform to custom mobile apps, our dedicated mobile app developers in the USA will assist you all over with their expertise and experience.
We are capable to build high-quality standard mobile applications of any category and have worked with diverse organizations, brands, and individuals. Whether you want to have native or cross-platform apps, we provide mobile app development services crafted so well to deliver modern-edge solutions built according to your business needs. Get to know why you should choose us over others:
700+

Apps Launched

850+

Clients Worldwide

96%+

Client Retention

150+

App Developers

14M+

Apps Downloads

11+

Years of Experience
Our Recent Works
Some of the esteemed projects we worked upon, to give you a glimpse of the way we work.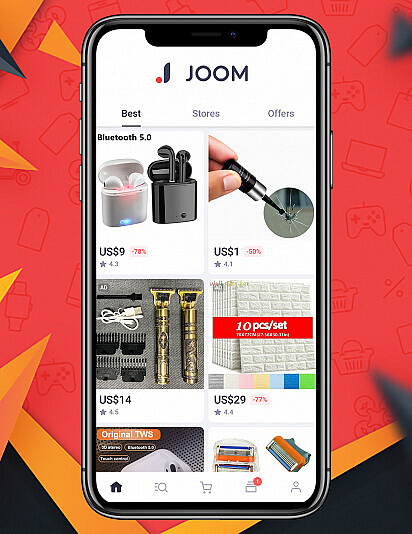 Joom
Ecommerce online marketplace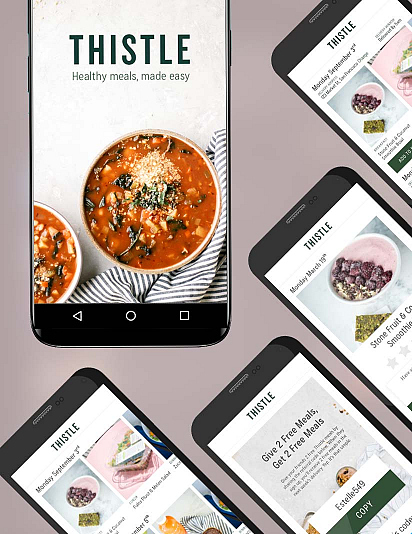 Thistle
Organic Food delivery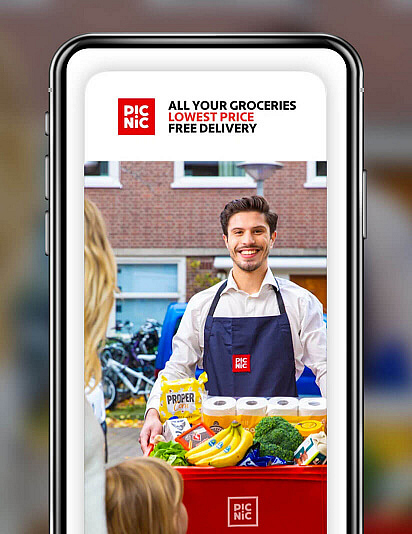 Picnic
The Online Supermarket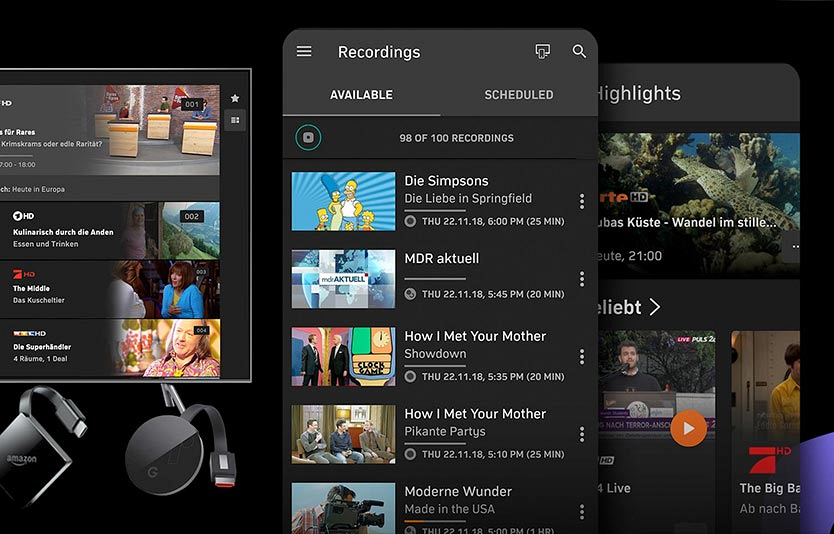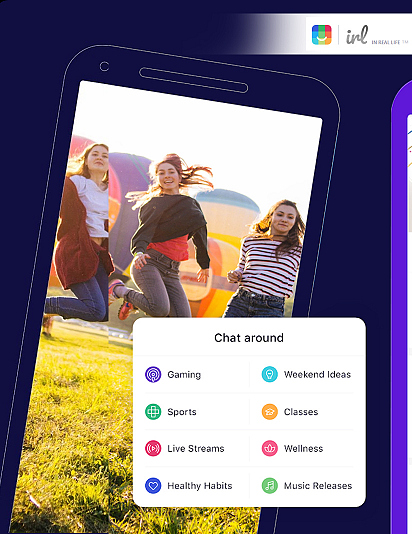 IRL
Social Media Platform
Let's take this growing relationship to the next level.
View All Work
Hire Dedicated Mobile App Developers in USA
At SemiDot Infotech, we own a set of adroit mobile app developers in USA with over a decade-long expertise in delivering result-oriented solutions to businesses. Our team of developers endeavors to strengthen the ventures & their brand image, meet market requirements, and motivate the enlargement & increase. If you hire app developers from us, we assure you to provide premium quality native or cross-platform apps aligned with your business needs.
You can surely rely on our skilled developers to create secure and robust mobile apps helpful for quick data sync and transfer. We will help you to convert your app idea into an advanced and cutting-edge solution so that your business can touch new heights of success. Our dedicated team will leave no stone unturned in creating high-end business solutions integrated with all the innovative features and functions.
Our Industry wise Mobile Application Development Services
Being the best mobile app development company in the United States, we have developed hundreds of solutions for different verticals such as eCommerce, food, fitness, eLearning, social networking, and many more. Our developed mobile applications are created by considering the requirements of the business, users, and industry they belong to.
How Much Does It Cost to Develop an App?
At SemiDot Infotech, we offer an ideal pricing set, from that businesses can choose one suitable to their estimated budget. We provide the best competitive cost to create feature-rich mobile applications compared to other top mobile app development firms in the USA. We have mobile app developers for hire in the USA to acquire inexpensive & high-quality apps in less time.
Android Applications
We have Android app developers for hire in the USA to provide proficient apps for your business. The Android app development cost will be between $10K to $30K & it can vary based on different factors.
Cross-platform Applications
We have expertise in cross-platform app development and deliver highly adaptive solutions. The cost of our created cross-platform applications will range from $15K to $40K which comes with a flexible pricing model.
iOS Applications
Get the best competitive prices by hiring iPhone app developers in the USA. We create unique iOS mobile apps in terms of scalability & performance. The cost to develop an iOS app will ranges between $15K to $35K.
Custom Applications
To comply with the different requirements of businesses, we provide custom mobile apps integrated with required features & functions only. The cost to develop custom mobile applications lies between $20K to $40K.
Mobile App Development Workflow
Success has become an integral part of every business and to help you get it, SemiDot Infotech is here! We have dedicated and specialist app developers for hire in the USA who will assist you throughout the entire development process starting right from app strategy & business approach to development to launch. Our team never compromises on the app quality and follows a standard agile methodology to create solutions.
1
App Ideation
Define the Goals & objectives
Find out the problems
Select the platform
Choose a monetization model
2
Market Analysis
Competitors' Analysis
Conduct a SWOT Analysis
Find Out the USPs
Analyze Audiences' Needs
3
Designing UI/UX
Wireframes & Prototypes
Map Out the User Flow
Work on the Final UI
Smooth User Experience
4
Development Stage
Write the source code
Implement Right Tech Stack
Work on the Features & APIs
Conduct the Pre-testing
5
App Testing
Conduct Different Testing
Check the Security Measures
Find Performance Loopholes
Fix the Bugs & Issues
6
App Release
Check the Platform Guidelines
Launch the App's Beta Version
Get the Users' Feedback
Improve the App
7
Support & Maintenance
Update Features & Functions
Monitor Performance
Constant Support
Instantly Solve the Problem
Revolutionary Technology Stack to Apply for Mobile App Development
Grab the opportunity to acquire fast-performing & feature-packed mobile application development services. We have certified iOS and Android app developers to create proficient iOS and android mobile apps integrated with the latest tech stack.
Back-end Technologies
Java
.NET Development
PHP Development
Node.js
Swift
Ruby on Rails
Kotlin
Front-end Technologies
Vue.js
HTML 5
React.js
Angular.js
Databases
MySQL
MS SQL
PostgreSQL
MongoDB
Data Analytics
Excel
Tableau
Qlik Sense
Power BI
Project Management Tools
Jira
Slack
Trello
Microsoft Team
Testing
Appium
Katalon Test Studio
BrowserStack
Deployment
Azure
Google Cloud
Docker
AWS
Want to develop a highly functional mobile app for your business?
Save 30% on your app development cost by hiring our top mobile app developers in the USA
Get A Quote!
Advanced Technology Skills Our Expert Developers Have
At SemiDot Infotech, we have a team of top app developers in the USA that has rich experience in creating premium-class applications by using emerging technologies. Advanced tech skills help our professionals to create next-gen solutions and deliver them across industries.
It is a chance for you to transform your business by having custom-made AR/VR-based mobile solutions from us. We provide mobile app development services in United States by our skilled AR developers who build solutions to increase the customers' experience. Obtaining our AR development services will help you to effectively innovate & upscale your brand.
The use of the Internet of Things (IoT) in created solutions allows you to keep abreast of your enterprise operations while optimizing them. Being a prominent mobile app development company USA, our developers use IoT platforms with devices and sensors for operations' monitoring, logistic optimization, and collecting data in real-time.
SemiDot Infotech is providing Blockchain consultation, enterprise-grade solutions, & customized Blockchain development services. Our Blockchain experts will assist you to develop highly secure Blockchain-enabled mobility solutions incorporated with identity solutions, distributed ledger technologies, & smart contracts.
Cloud Computing
Cloud computing technology has not only innovated the IT industry but also helps ventures with their processes. As a pioneer mobile application development company USA, SemiDot Infotech is uniquely placed to help you identify and execute this advanced technology to make your business more efficient with lowering the maintenance cost.
Artificial Intelligence and Machine Learning integrated into mobile applications are helpful in secure app verification, better decision-making & automating business processes while improving the customers' experience. SemiDot Infotech guides its clients about AI and builds cutting-edge AI/ML solutions for enterprises with different needs.
Our experts are capable of providing different Big Data related services including consultation, and development to help organizations store and process data storage. With our built Big-Data enabled solutions, they can also regain advanced analytics insights out of these large datasets. Hire our specialists to get more of such benefits.
Why You Should Choose SemiDot Infotech for Mobile App Development in The USA?
SemiDot Infotech is a top mobile app development agency over a decade recognized for catering modern business requirements by providing them exceptional mobile apps at the best price. We prioritize your development needs by forming an effective mobile strategy to build a proficient mobile solution.
Agile Methodology
Our proficient mobile app developers USA follows Agile methodology to manage all the business challenges and changing requirements of clients while providing them with a complete transparent mobile application development process.
Industry-Specific Solutions
Our expert mobile application development team creates solutions for helping enterprises to turn their imagination into reality following the high coding standards and current market trends. From ideation to app launch, we offer everything.
High-end Tech Implementation
We have qualified coders who also have specialization in emerging technologies to deliver client-centric, result-oriented, and up-to-date mobile applications to clients to augment their experience through our provided development services.
On-time Project Delivery
SemiDot Infotech facilitates its clients to leverage the power and benefits of timely-released products. They get the advantage to acquire early adopters for their mobile app. That's why we never make our clients wait for the project delivery.
High Security
Security is one of the major aspects that we consider while providing mobile app development USA. We integrate advanced security features to protect the app users' data from alterations or modifications done by any third party.
Post-Development Support
Even after the mobile app development, we provide assistance to our clients. Our team offers app support and maintenance services free of charge for three months to clients. They can reach out to us in case of any issues or app updates.
Want to build your own on-demand mobile application?
Our team of experts helps ventures by providing them on-demand mobile app development in USA to create high-quality solutions that deliver value to customers and uplift the brand.
Get Our Different On-demand Solutions
Fitness App
Grocery Delivery App
Food Delivery App
Dating App
eLearning App
Healthcare App
Restaurant App
Fintech App
Ecommerce App
Real Estate App
Request A Quote
FAQs
These are the most popular questions asked by clients about mobile app development USA:
Among all the existing mobile app development companies in USA, SemiDot Infotech is the most recognized name for providing a variety of services. We create native, cross-platform, PWAs, hybrid, enterprise mobility solutions, and others with the help of our qualified and experienced mobile app developers. From app ideation to app launch, we assure you to take care of everything.

You can get a reference from some of your acquaintances who have been in the same field or can shortlist some well-known mobile app development agencies in USA on your own. You can also consider SemiDot Infotech for any type of requirement, be it an iOS or Android mobile application. Our expert team will provide you with result-oriented solutions with a better experience.

While hiring a mobile app development company USA, you will have to face no issues related to payment methods as they accept all payment gateways such as credit/debit cards, PayPal, UPI, net banking, and others. All payment methods are legal and secure, so you can pay them at your convenience.

A lot. Every other business in the USA is stepping up to have its own mobile application for business expansion and getting a wider customer base. They are acquiring mobile app development services USA to get an efficient solution to reach out to potential users worldwide easily. Due to this urge, there is a huge demand for app development in the USA.

You will find top mobile app developers in USA with excessive knowledge and expertise. This is needed to obtain a feature-rich and advanced mobile app compatible with different operating systems and the latest market trends. Hence, you must go with the mobile app development companies in USA to get such developers beneficial for your business.

Various factors affect the complete mobile app development cost in USA. These factors include app complexity, selected platform, number of features, the experience of the chosen firm, and others. Based on these, the overall cost to develop a mobile app would range between $40,000 to $1,00,000. This cost can go up or down as per your business requirements.

Mobile app development companies like SemiDot Infotech have more experience and expertise in comparison to freelancers. Agencies have more options and dedicated team members who have previously worked on similar projects that help them to do more improvements in their current projects. Also, choosing app development companies over freelancers is finest in terms of trust as they provide a proper paperwork called NDA for mobile app development. Alongside, they don't put their reputation at stake by providing poor quality development services, hence, they always go for premium quality mobile apps with best prices.

Overall, the average time includes 4 to 8 months in developing a mobile app in the USA. This estimated time can differ based on the different factors comprising the integrated features and functions, complete development process, changing business requirements, and more. However, by speeding up the development process, the cost can be managed.

The best way to hire mobile app developers in the USA is to contact a top-notch mobile app development company. They have the best developers with the utmost experience and skills. Businesses can discuss their necessities with the developers and see if they suit well to their project requirements or not. Then, they can hire them till the project gets completed. Hired developers' work experience and knowledge of the industry will benefit businesses in numerous ways.

Our Featured Blogs
Want to know about the latest technology trends? You can find all of them here.
Interested in working with us?
LET'S TALK AND GET STARTED