EMERGING TECHNOLOGY

Development Company

Along with working as a mobile and web development company and developing mobile apps, our team of developers is taking it to the next level by using programming languages like Python to develop solutions for various emerging technologies.

Discuss your Project
EMERGING TECH DEVELOPMENT SERVICES
Our company offers many services which are based on R&D and development. We are working on some of the most prestigious technologies in the world, including machine learning and AI. Our expertise in Python and R has made it possible to call ourselves one of the top machine learning development companies in the world. The major players in the scene are only focusing on frameworks that make web development easy, while we are focusing on employing experts that know the basics of all programming languages. Our clients are ones who like us, believe in automation and data science. Our Ai related projects have shown the world how things can be implemented and should be implemented with AI, rather than hiding from the iconic tech.
We have also worked widely on huge databases, taking out relevant information that goes across dimensions, and our algorithm pinpoints just what you require. While our focus is on mobile and web development along with mobile app development, we are taking our full stretch to research more and more on emerging technologies. Our chatbots are being used by major conglomerates, they are capable of keeping the conversation relevant as long as humans can. The AI tech used in chatbots is our proprietary and we are continually developing the technology to take it to new heights can continue improving our AI and chatbot tech.
EMERGING TECHNOLOGY SOLUTIONS
The different kinds of emerging tech solutions we provide are possible through our expertise in every emerging technology.
Discuss Your Project with Our Specialists
We are interested in a long term partnership. When you hire SemiDot Infotech, you get a reliable partner for all your software development needs.
Let's Talk
Our Recent Works
Some of the esteemed projects we worked upon, to give you a glimpse of the way we work.
Jack'd
You are Jack'd - Be Yourself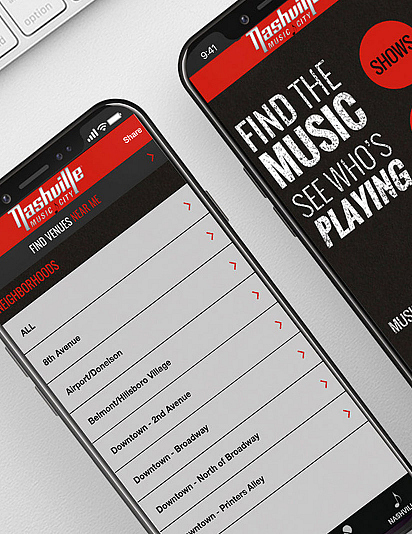 Nashville
The Live Music App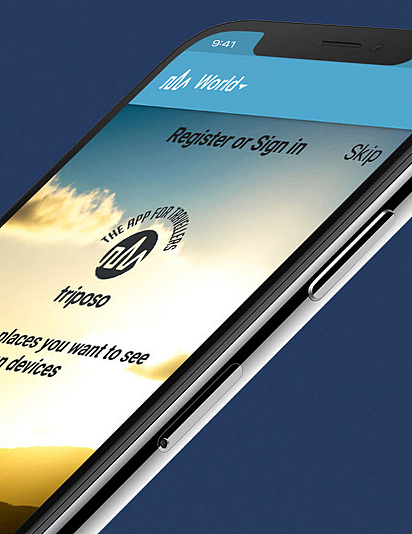 Triposo
Smart World Travel e-Guide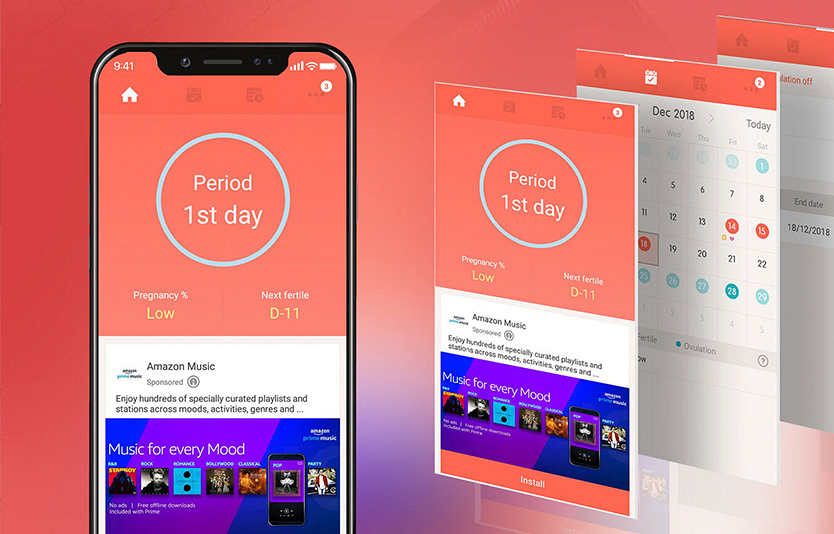 Once
A special period tracking App
Let's take this growing relationship to the next level.
View All Work
THE REASON WE CALL EMERGING TECHNOLOGY DEVELOPMENT OUR CORE EXPERTISE
We have mastered various emerging technologies to deliver great results.
Machine learning is used to make machines work through a process of learning and creating an algorithm that then commands machines to work, it is actually much more complicated and tough than it sounds. Machine learning can completely omit the need to control machines under any circumstances and automate tasks that were unthinkable before.
TensorFlow

Weka

PyTorch

Python

C++

Java
The focus on artificial intelligence has been growing for a decade, and various examples have shown it to be much more complicated than we can comprehend. A full-scale AI application isn't yet ready for the fact that the system could get Adhoc and dangerous, but most applications where AI can be used have already been implemented by our team of experts.
TensorFlow

APACHE MAHOUT

Python

C++

Java
Chatbots are customer service interactions in front of the future. Even though chatbots are being run from a lot of time now, the real potential of chatbots still isn't tapped into. Chatbots could make smarter replies and conversations compared to a human if they are implemented properly. Some of our chatbots are good at keeping conversations as long as humans, through our advanced AI approach.
Amazon Lex

IBM Watson Assistant

dialogflow

Java

Python
IoT has widely improved upon both industrial operations and our common daily lives. We don't need to get off the bed to turn the thermostat on, or even make effort to make our coffee, we can set it to be done automatically, or do it from our phones, thanks to IoT. Our top IoT developers ensure that the devices are always calibrated and compatible while ensuring smooth UI/UX of the app.
LORA

Sigfox

NB-IoT

Zigbee

WEIGHTLESS

RPMA

LTE-CAT M1
Industries We Serve
Our emerging technologies expertise extends to many popular industries, you can find a few of them below.
Education
Healthcare
Entertainment
Banking
Travel
Transport
Food
Real Estate
Dating
Sports
What makes us different from the competition
The reasons we were chosen as a top emerging technology development firm, and are still a top choice by our clients, is because we put them first.
Top data scientists
Our core data scientists have worked upon all kinds of data warehouses to create exclusive knowledge bases around different business niches and their requirements. No matter how complicated your data is, our data scientists can make all sense of it.
NDA as per your requirements
We value your decision for an NDA since the idea that's yours must remain yours. We completely comply with your need for nondisclosure and have special contracts for the same, just let us know in the beginning or mention it in your requirements.
Least turnaround time
Our developers have extensive experience in the technologies we work in, ensuring the minimum time to develop and get your project running. We know the technology could be the need of the hour, we will put an extensive workforce to make it work for your project.
Choice of technologies
We work in several technologies for you to choose from, the best part is we combine these emerging technologies to give an unbelievable result you couldn't have imagined before getting on board with us, along with improved operations and business.
Post-delivery support
All our projects are backed by 3-month post-delivery support and maintenance, especially for the emerging technology projects. Since technologies keep on updating, you will be covered by a special agreement that is only signed for cases like these.
Exclusive technology stack
We have dedicated developers to work on R&D of the emerging technologies we offer a part of our business and service offerings. We plan and use technologies in our general development projects too, to take your project to new heights, and to ease operations.
FAQs
The most popular queries by our clients converted to FAQs for ease of understanding.
The best emerging tech company is one that doesn't try to stray too far in the future and use and develop technologies that can aid the society in the coming decade. The best company is certainly the one which focuses on R&D of these technologies and keeps finding new ways to aid business processes or daily lives, by using these technologies in some way or the other.

We work on all kinds of software and web development projects. What differentiates us, is how we integrate emerging technologies to our software, to make it even better and useful. So, we don't choose the type of project, we choose the technology or technologies that can be used to improve or at least revamp the processes of it.

AI has been criticized for the fact that it may at some point in time be a threat to our civilization, but we believe that will only happen if we move ahead without an aim. Artificial intelligence would be as good as we make it, we know it would be capable of self-improving after a point of time, but we ensure it improves in only the right ways.
The cost of building a chatbot depends on the cruciality of the chatbot and the use of AI for making the chatbot relevant. Most chatbots you get on the internet can just greet, while ours' can run an entire conversation with you. We have made several different chatbots, the meet and greet one's cost on the lower end, while the conversation keepers cost much more.
In most business niches, using past data can help on many levels for scaling and marketing your project. Data science would give you insights, which no risk management and future analysis can. So yes, in simple words, using past data and gathering knowledge by applying algorithms to it can be really beneficial for your business.

We offer a completely free after delivery support, for all the bugs and errors that may occur on the project. We also offer exclusive packages if you are looking to extend the R&D for your project. We usually offer 3 months of support for every web and app project that we make, but for emerging tech, we offer more free maintenance and support for some of the technologies.

The technologies of the future are here to make business easier and flourish, depending on your business niche, you will probably need one of these to make your business easier. Different technologies will ease different things on different fronts, we won't only help you with building your project, but would also consult you about which technology would best suit your business.

We can help, but we are going to need a clear vision and idea from your side, along with time to discuss possibilities and milestones. Send us in your requirement for a free consultation and analysis, and we will get back to you with emerging technologies that can change your business and take to a whole new level.

Client Testimonial
I was pretty skeptical about outsourcing my project to a different country, but SemiDot proved to be even better than some of the companies I have worked with, within Europe. The prices they quoted were pretty decent, so I took the leap, and they delivered perfectly, and in time, what they promised.

Muhanad
Me and Harry (Business head of SDI) clicked instantly, thanks to our common passion towards Blockchain. They are currently working on a blockchain-based game for our company. Overall, Semidot Infotech is a complete package, low prices combined with top quality.

Carol
A Great design requires a team of enthusiasts, and these guys delivered exactly what I hoped for. Looking forward to continuing my partnership with Semidot Infotech. Give this company a try, as soon as you see their portfolio, you will know exactly what I had been talking about.

Bobby
Outsourcing a multi-million-euro project to a small company in India? You guys must be thinking I am joking. Well, I am not, Semidot Infotech is the complete package you would want for your project, they are truly client-centric, something which is very hard to find in today's world.

Neil Degg
We are doctors, and passionate about what we do, so one fine day, we decided to get an app for pregnancy needs. We came across Semidot through a friend who had previously worked with them, they delivered the app in just 2.5 months, which is something truly incredible.

Jamil & Idries
So, I came up with a one of a kind idea, and when most web development companies told me that's impossible in your budget, these guys proved to be my saviours. They not only made the web app per the requirements, but also scaled it, to be used by millions of users, and did all of it, in my budget.

Siegfried Gretzinger
The primary goal behind my project was to take my business online, and I really didn't expect or anticipate this much response from my customers. I have dealt with many web development companies in the past, and I can easily say that they have the expertise and resources to develop a good application.

Mario Thaler
My idea was brought to life with the help of these guys, it is all thanks to them, that my business could take off so smoothly. SemiDot has proved to be a great business partner, and Kapil (CTO of the company) has proved to be one of the greatest mentors I have ever come across.
Benjamin Buren
Our Featured Blogs
Want to know about the latest technology trends? You can find all of them here.
Interested in working with us?
LET'S TALK AND GET STARTED