Experience
COUNTS.
Innovating the digital space for businesses to grow.
We build simple software solutions for complex problems.
Latest Work
Welcome To a New World of NFTs & Metaverse
Authentic NFT Designing
Custom Minting Capabilities
OpenSea Listing & Optimization
Optimised Smart Contract
Metaverse Design & Development
Metaverse 3D Modeling
Metaverse Unity Integration
Metaverse 3D Rendering
Get NFT Solution
Discuss Your Project
Web

Development

Custom websites using different technologies, per your requirements.
App

Development

Applications built using various technologies, one for every business.
UI/UX

Development

Creating beautiful client-side that directly resonates with the customer's heart.
Blockchain

Tech

Our dedicated Blockchain developers have enabled us to serve every business.
Who We Are
We are a software development company, SemiDot Infotech originated from our passion to make the world a better place. We are a family of 80 (and growing), each one of us is an expert in the technologies we work in, and we take customer satisfaction as our top priority.
We are trusted by startups and enterprises for both web and mobile app development, we have delivered over 1000+ successful projects since our inception. We have worked for various niches and industries, the apps we created range from, translation apps, to enterprise management apps, to blockchain-based games, and everything in between and beyond.
We provide top-notch web and mobile app development services, using the latest technologies out there. We can create apps or websites, or both, in the least possible time, to help skyrocket your business to the top.
Our selection process has been refined over the years, ensuring only the finest of the best, are hired to be a part of our team. Our aim is to deliver the best possible solution and to build your product on a strong foundation, so your product could handle everything that comes to it.
Check Out More
Our Recent Works
Some of the esteemed projects we worked upon, to give you a glimpse of the way we work.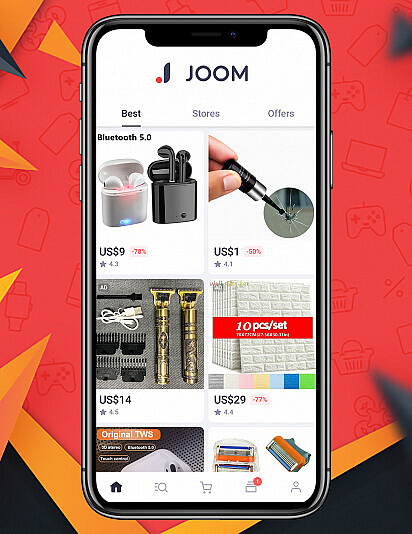 Joom
Ecommerce online marketplace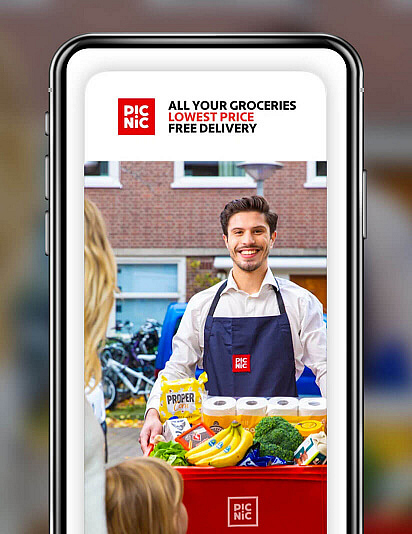 Picnic
The Online Supermarket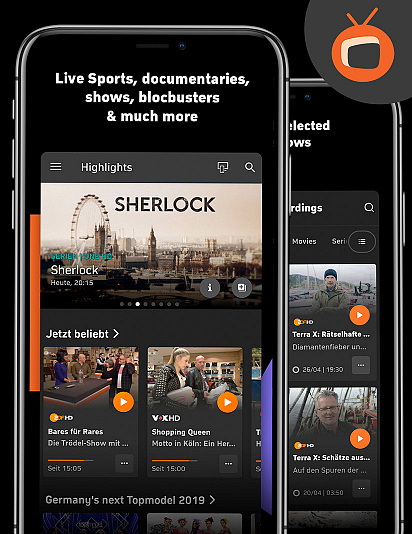 IRL
Social Media Platform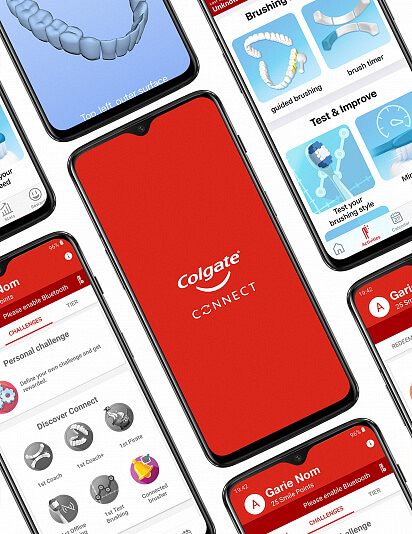 Colgate Connect
Best Teeth Whitening and Toothbrush Solutions
Let's take this growing relationship to the next level.
View All Work
Partnership Models
We are trying to improve the world with technology as much as possible, for the very reason we have a partnership model for every client.
Hour Based Billing
Total working hours for the team of developers billed at a per hour rate, especially suited to projects requiring Agile methodology.
Referral Program
We are offering referrals for those who connect us with new clients, this way, everyone can earn the profit they deserve.
Fixed Cost Package
We will take care of everything about your project, you just send in requirements and we deliver it on the promised date.
Team Collaboration
Have an in-house team, want us to collaborate and continually work on your project? This option could be best suited for you.
Royalty Based Partnership
Have an amazing idea, but low on funds to implement it? We can create your app as a royalty-based partner.
Incubation for Startups
Using our expertise to help young entrepreneurs is our passion, contact us to know more about our incubation application.
Dedicated Services
Creating high-performance websites & apps, using the latest technologies.
Work Process
We choose the best development methodology depending on your project, ensuring the lowest TAT, along with the lowest development cost.
WHY US
We have been ranked as a top mobile and web development company by the industry's top reviewers.
80+
Dedicated Professionals
150+
Startups We Worked With
READY MADE SOLUTIONS
We have the widest range of ready made solutions, customizable per your business requirements.
Discuss Your Project With The Specialists
Our clients' satisfaction is our end goal, we take pride in most of our clients being our long-term clients. When you hire SemiDot Infotech, we will take care of everything that revolves in and around your project.
Let's Talk
Client Testimonial
I was pretty skeptical about outsourcing my project to a different country, but SemiDot proved to be even better than some of the companies I have worked with, within Europe. The prices they quoted were pretty decent, so I took the leap, and they delivered perfectly, and in time, what they promised.

Muhanad
Me and Harry (Business head of SDI) clicked instantly, thanks to our common passion towards Blockchain. They are currently working on a blockchain-based game for our company. Overall, Semidot Infotech is a complete package, low prices combined with top quality.

Carol
A Great design requires a team of enthusiasts, and these guys delivered exactly what I hoped for. Looking forward to continuing my partnership with Semidot Infotech. Give this company a try, as soon as you see their portfolio, you will know exactly what I had been talking about.

Bobby
Outsourcing a multi-million-euro project to a small company in India? You guys must be thinking I am joking. Well, I am not, Semidot Infotech is the complete package you would want for your project, they are truly client-centric, something which is very hard to find in today's world.

Neil Degg
We are doctors, and passionate about what we do, so one fine day, we decided to get an app for pregnancy needs. We came across Semidot through a friend who had previously worked with them, they delivered the app in just 2.5 months, which is something truly incredible.

Jamil & Idries
So, I came up with a one of a kind idea, and when most web development companies told me that's impossible in your budget, these guys proved to be my saviours. They not only made the web app per the requirements, but also scaled it, to be used by millions of users, and did all of it, in my budget.

Siegfried Gretzinger
The primary goal behind my project was to take my business online, and I really didn't expect or anticipate this much response from my customers. I have dealt with many web development companies in the past, and I can easily say that they have the expertise and resources to develop a good application.

Mario Thaler
My idea was brought to life with the help of these guys, it is all thanks to them, that my business could take off so smoothly. SemiDot has proved to be a great business partner, and Kapil (CTO of the company) has proved to be one of the greatest mentors I have ever come across.
Benjamin Buren
Interested in working with us?
LET'S TALK AND GET STARTED